Home » Christmas time, Culture, Dalmatia
Preparing for advent in Croatia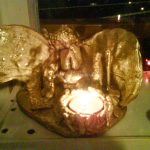 Today is the first Sunday before Christmas day, we are burning one candle at the Christmas wreath, some of us are buying ready wreath at the florist but I prefer to make it by my self.
Christmas is a celebration of the birth of Jesus so several years ago I got the idea to every year do Bethlehem and houses from argil. The process of making is long, but if you have love, will, talent and a little bit of patience to do that, you just don't feel the time. First day I am making the shape of figures. Than I leave them on the balcony two days to dry up.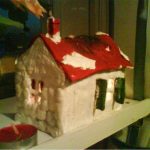 After drying I am taking them to one person who burns them on higher temperature to connect the argil and make them stronger and resistance. Fifth day I am continuing my work with very strong glue to connect all part of Bethlehem and house, and last part of work, when I put all together, is the best, then I colour the house with nice shine spray, which makes it look great.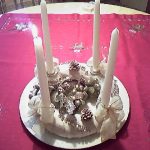 The Christmas decoration, then have to dry for one day, before it is reedy for bestowal. During last years Christmas decorations has become very popular so you see them everywhere, now they are part of Christmas tradition here in Croatia. Making an Advent wreath it's little easier and it is a great way to prepare the mind and hearts of your family for Christmas days which are on the way! I like to make as present because you always see a big smile on the receivers face, and that's what Christmas is all about, small things made with lot of love for each other.
Here is some of my works. I hope you will like it.
If you have others ideas to what i could make please don't hesitate to leave a comment, I always enjoy sharing ideas with others.
Christmas time is just starting…so I will write more about what we do here in Croatia, enjoy preparing for Christmas time.
Aneta