Although Croatia is a relative small country it hosts a number of international business, cultural- and sports events.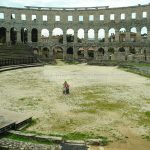 The Histria Festival is the main cultural event in Istria, the Festival are held in the Pula Arena and other other top sites in the area like the Brijuni Island. The festival include consert with top artist like e.g Elton John who was the top name in 2009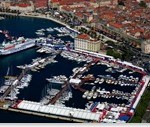 Croatia Boatshow Of course Croatia as one of the strongest nautical destinations in the world also host and boat show of international dimensions, every year the Croatia Boat show is held in Split, meanwhile the boatshow…
Gastronomic Fair in Split
Every year in spring Split hosts the most important gastronomical fair in the region, at the fair you can besides food and wine also can find furniture and other touristic services…
Split Summer Festival Every year in July and and August, Spilt has a Summer festival running, which offers daily events, like concerts, exhibition and other forms of entertainment, check out the program for this years summer festival.