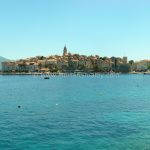 With almost 1200 island, 5800 km of coastal line with Cristal clear water, Croatia is the perfect spot for a second home. The Croatian law in relation to foreign ownerships, has changed several times over the last decade, one of the most resent changes has been the ability for EU citizen´s to buy and immediately register the property in there own name.
Which place to recommend? Is hard to say, Croatia has so many nice city a long the adriatic cost, Istria is nice because it is green and relative easy to get to by car, Dalmatia and the Island Hvar, Vis, Brac and Korcula offer unspoiled nature, so there is spots for any taste.
Anyway if you plan to buy real state in Croatia, you might need some advice from a good real estate agent, so here are some of the companies we would like to recommend.

Real estate companies covering Istria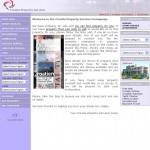 Croatia Property Service: www.croatiapropertyservices.com
Croatia Property service is an Anglo-Croatian real estate agent based in Porec on the Istrian peninsula. The company offer a full range of estate agent service, including commercial and private property as well as low long and short term rental. The company can be contacted on e-mail info@croatiapropertyservices.com or telephone +385 99 693 8856 (Languages spoken, English, Croatian, Italian). Alternatively you can visit the companies' sales office in Porec.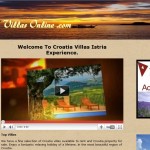 Croatia villas online experts in selling and finding property in Istria, Croatia
Do you need assistance with finding a property in Croatia. Croatia villas online is an Croatian Real Estate Agent based in Istria. The Company offers full estate agent services, from finding exclusive stone villa properties, modern apartments, to budget accommodation. We cater to everyone's needs. The company can be contacted via e-mail:  info@croatiavillasonline.com or telephone +385 911944095.
Property and Real estate agents covering whole Croatia
Biliškov Real Estate Agency: www.biliskov.com
Biliskov is one of the oldest and largest Croatian real estate companies. The company offers a full range of service for real estate sellers and buyers as well property management and construction services, the company has offices in Zagreb, Split, Kastela and even have representatives in Germany, UK, Russia, France and Hungary . The company can be contacted on e-mail nekretnine@biliskov.com or telephone +385 (0)98 411 775 (UK representative).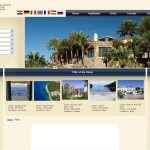 Broker Real Estate Agency: www.broker.hr
Broker is another of the large and relatively old Real Estate companies on the Croatian market. The company have and portfolio of more then 2000 units, including exotic object like islands, the service are focus on the Adriatic coast and the islands.  Broker is a Split based company with a branch office on Island Brac, the company employees speaks 8 different languages. Contact details e-mail property@broker.hr or telephone 385 21 541 000 (Main office in Split)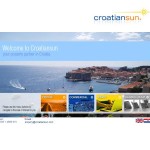 Croatian Sun Property Agency: www.croatiansun.com
Croatia Sun Is a Zagreb based Real Estate Agency with Branch offices in Istria, Split and Dubrovnik. Contact details: enquiry@croatiansun.com or telephone +385 1 4898 010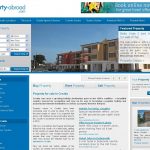 Property for sale in Croatia
Properties for sale throughout Croatia direct from local estate agents, property developers and private sellers in Croatia.  House owners  and Estate agent can easily add unites to our database. Property abroad is one of the leading real estate listing portals worldwide.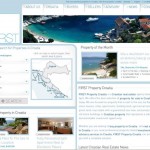 Croatian property | real estate Croatia | property in Croatia | investment property Croatia
Find your perfect property in Croatia with FIRST property Croatia. We are Croatian real estate agency in Split, Dalmatia. To find property for sale in Croatia chose FIRST Property Croatia.