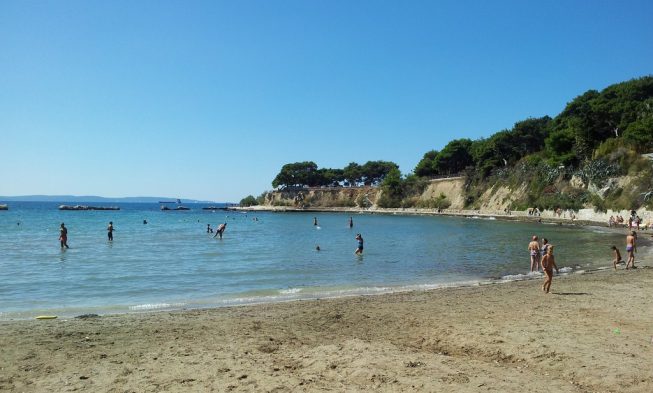 If you spend your holiday in Split, or at least some of it, you might want to be dipped in the cooling water from time to time, so in that case you would need to find a beach in the Split area. To make your search as easy as possible you hear have a small guide to the most popular beaches in Split.
At Marjan (Splits major park area) situated at the peak of the Split peninsula you have several beaches all the way around mount Marjan.
Kašuni beach is a pebble sand beach situated on the south side of the mount Marjan, from the centre you just follow the water for about 2-2.5 km, after you pass the Galerija "Ivana Meštrovića", on the street Ivana Meštrovića you have about 800 meters before you have to go down small road on your left hand side. On Kašuni beach there is a coffee bar with public toilets, remember to bring water and sandwiches as there is no kiosk on the beach.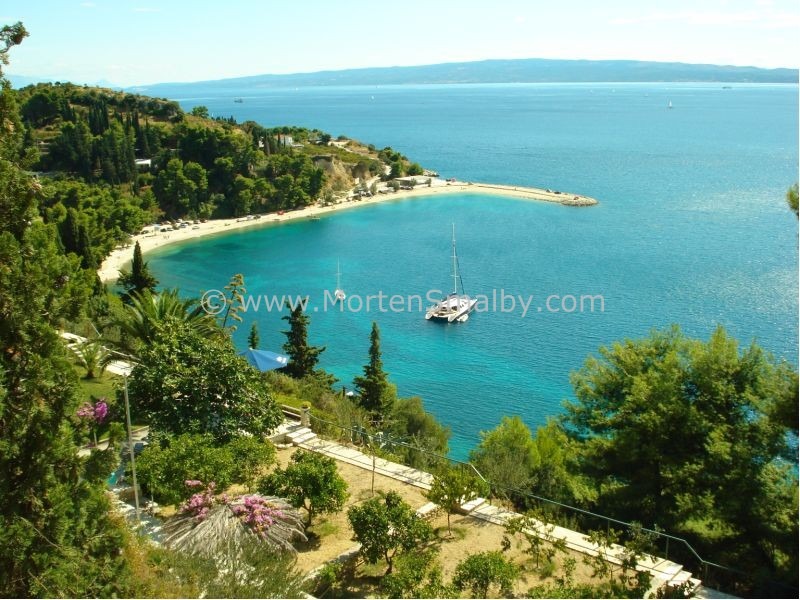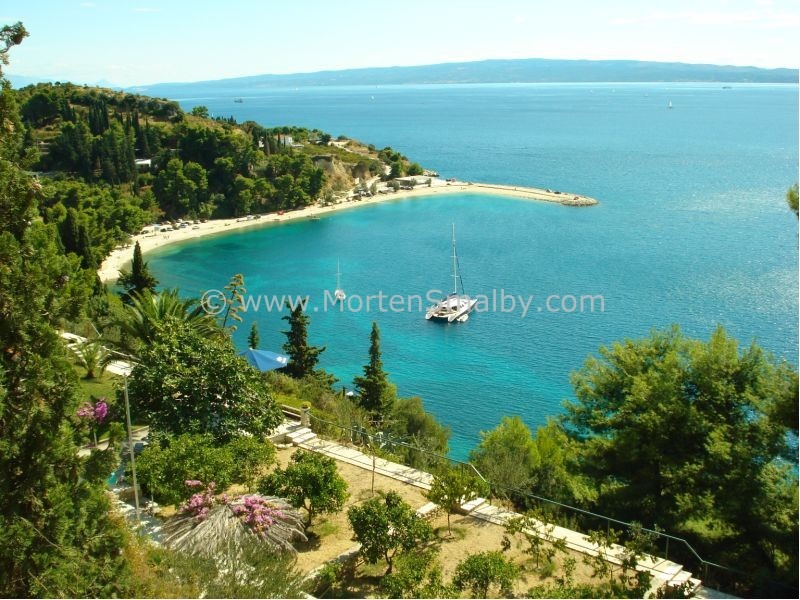 Kastelet beach is situated in the bay before Kašuni (500 meter closer to centre), this is also a pebble beach, but stones are small so you don't necessary need any bathing shoes.  On the beach there are several coffee bars and a snack bar, with affordable and good sandwiches. Again here there is no kiosk, so it is advisable to bring along water.
Split most popular beach is Bačvice which is situated around 1 km from the centre in direction ferry harbour, this sand beach can get very crowded, not only on the beach it selves, but also in the low water where you will find bunches of local and foreign people playing ball games, a very popular game here is picigin, which is a game where you have to keep a small ball in the air using your hands, so look how the locals do and try it out!
On Bačvice beach there is a very nice coffee bar, 100 meter south of the beach there is  pizzeria and more coffee bars. You can rent sun chairs and sunshade for 20 kuna/day, come in good time as they are normally ripped away.
In the bay after Bačvice, you find another sand beach Ovcice, the water is nice, but unfortunately there is almost now space to put towels, so here you really have to show up early if you don't want to end up lying on the stones or have to sit in the coffee bar the whole day.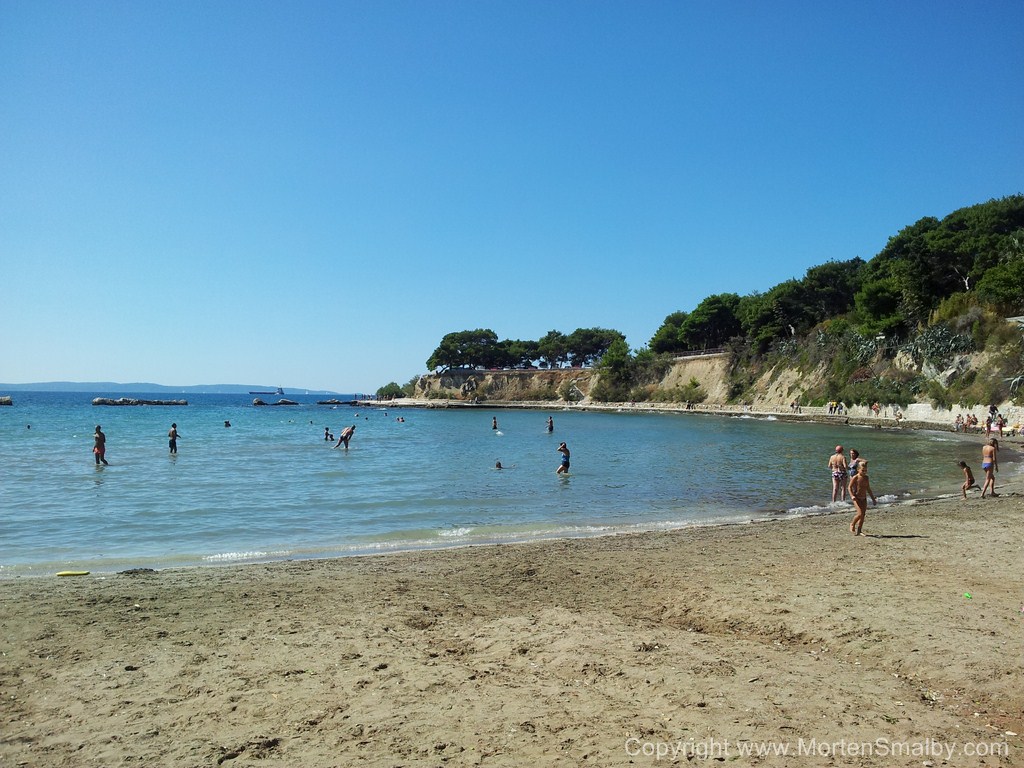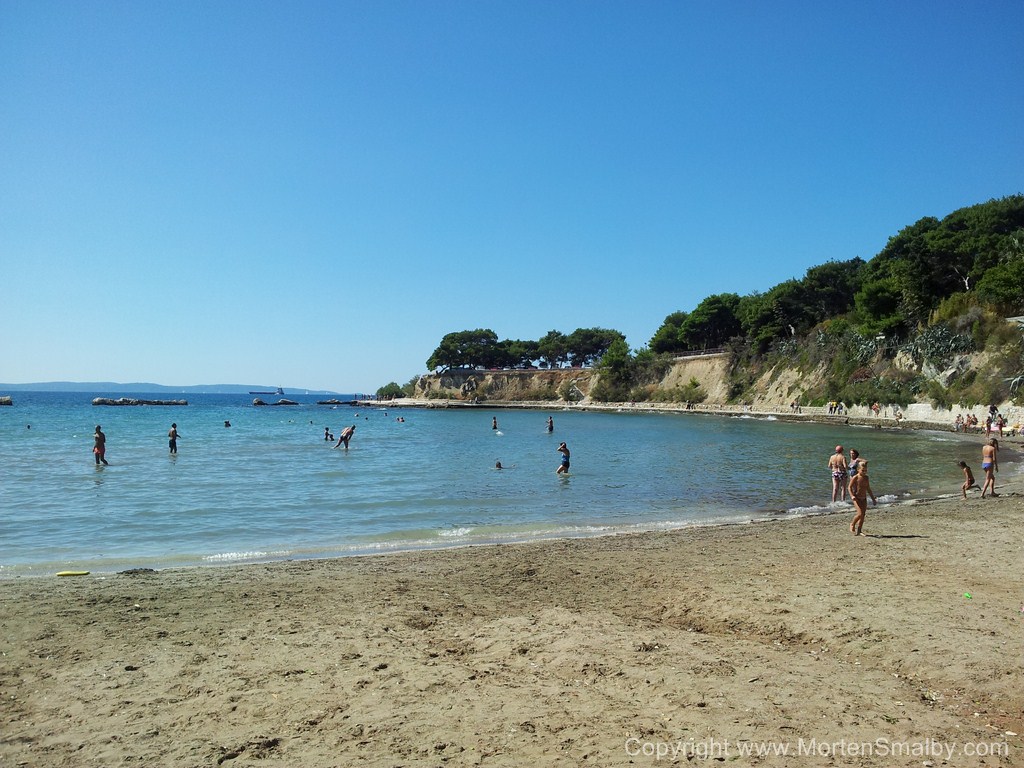 About 1.5 km south of ovcice you find the pebble beach Znjan, the Znjan area consist of several bays, starting after the marina Zenta all of them of course equipped with, guess what?… a coffee bar 🙂
As you maybe have noticed most of the beaches are a bit away from the centre, so the best way to reach them is either to take public transport, alternatively you can rent a bike in the centre of Split.