Official name:
Republika Hrvatska (Republic of Croatia)
Territory of Croatia:

56.542 Km2
More than 1200 islands and islets
Borders to: Slovenia, Hungary, Serbia, Bosnia & Herzegovina, Montenegro and Italy (Sea border).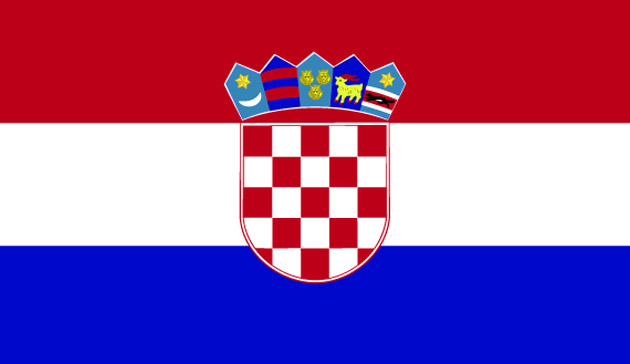 Population in Croatia:
About 4.300.000, density 75.8/km2
Government Croatia:

Unitary parliamentary constitutional republic
President – Ivo Josipović
Prime Minister – Zoran Milanović

Capital of Croatia:

Zagreb, situated in the mainland part of the country
Population about 800.000
Larger cities in Croatia:
Rijeka, Kvarner, 129 tsd.
Osijek, Mainland Croatia, 108 tsd.
Slavonski Brod, Mainland Croatia, 60 tsd.
Karlovac, Mainland Croatia, 56 tsd.
Varaždin, Mainland Croatia, 47 tsd.
Sibenik, Dalmatia, 46 tsd.
Languages spoken:
Croatian (Hrvatski)
Minority languages – Serbian, Italian, Hungarian, Czech, Slovak, and German
Religions in Croatia:
Catholicism 86%, Atheism 4%, Orthodoxy 4%, Islam 1 %, Others 4%
Life Expectancy in Croatia: (According to WHO)
Average 77.2 years
Men – 74,0
Women – 80.3
Currency Croatia:
Kuna. (HRK).  1/100 Kuna = 1 Lipa
Note denominations:  1.000 Kn, 500 kn, 200 kn, 100 kn, 50 kn, 20 kn and 10 kn.
Coin denominations:  25 kn (Seldom), 5 kn, 2kn, 1kn, 50 Lipa, 20 Lipa, 10 lipa, 5 Lipa, 2 Lipa and 1 Lipa
Phone country code: (Calling code)
Internet (ccTLD):
Official Anthem:
Lijepa naša domovino (Our Beautiful Homeland)
National parks in Croatia:
National Park Brijuni
National Park Kornati
National Park Plitvice Lakes
National Park Krka
National Park Paklenica
National Park Mljet
National Park Risnjak
National Park Northern Velebit
Nature parks in Croatia:
Nature Park Biokovo
Nature Park Kopacki Rit
Nature Park Lonjsko Polje
Nature Park Medvednica
Nature Park Papuk
Nature Park Telascica
Nature Park Velebit
Nature Park Vrana lake
Nature Park Ucka
Nature Park Zumberak – Samoborsko gorje
Nature Park Islands of Lastovo
Climate:
continental in the heartland
mediterranean along the coast and the islands
Airports in Croatia:
Airport Pula (international, domestic flights)
Airport Rijeka – island of Krk (international, domestic flights)
Airport Osijek (international, domestic flights)
Airport Bol, island of Brac (private flights)
Airport Mali Losinj ((private flights)