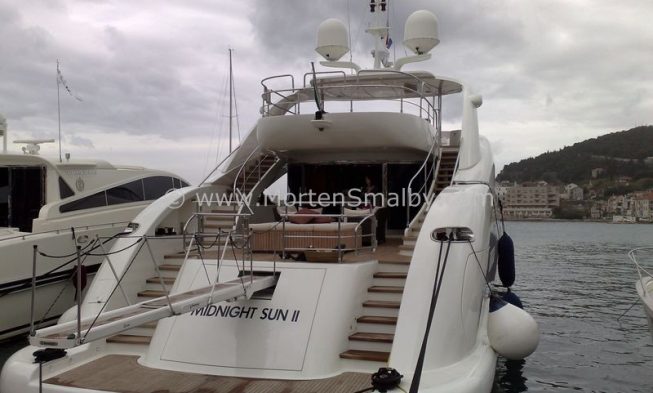 Yesterday we went on the boat show in Split, which meanwhile has become the largest in the region, the boat show attract buyers from several countries looking for everything from small boat to 100 foot yacht, also there is a large number of exhibitors presenting equipment like engines, sailor clothes, water sport equipment etc. can be found on the fair.
So if you have a look at our photos from the boat show, you might want to visit your selves next year in April when the 11th Croatian boat show takes place here in Split.
Sonday i was on the boat show for the second time, this time i was invited by a business partners who had arranged for us to see the largest boat on the show a 110 foot luxury yacht.