Home » shopping, Split
Shopping in Split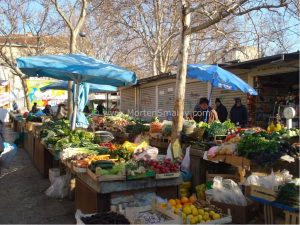 A city like Split with close to 200.000 inhabitants, of course have quite a bit of shopping options, after living here 5 years, I have been shopping more or less everywhere in town, so if you are planning a vacation in Split, you might want to have a closer look at my shopping guide. The places I mention is the places where I do my own shopping, of course there is lots of other places in town, but these are the places I can personally recommend, at the end of my post, you find a map with all the places I mention.
Shopping Malls
Split has 4 shopping malls worthwhile mentioning:
Emmezeta: This shopping mall is actually not situated in Split, but in Kaštel Sućurac, which is the first of the 7 Kaštel, when you follow the old road from Split to Trogir, distance from the Split center is about 7 or 8 km, from Split center there is buses going directly to the shopping mall.
At Emmezeta you have about 40-50 shops, including a huge furniture house (Emmezeta) and large super market for daily goods – Inerspar.
At Emmezeta, you also have Benetton, DM (Cosmetics), Sports shops, lots of clothes and shoe shops and of course a few coffee bars and a restaurant.
Mercator: Split second largest shopping mall, is situated 5 km outside of Split direction Trogir, you also here have buses directly from the Split center.
At Mercator you have a large Mercator supermarket which has all kinds of daily goods, additionally you have about 20 smaller shops, like Intersport, shoe shops, clothes shops and a few jewelery shops.
JOKER center: Splits newest shopping mall was one of the prestige projects from Splits current major Zeljko Kerum, since the opening in 2007 the Joker center has been a popular spot for the Split citizens. The Joker center is situated 15-20 minutes walk from the city center, buses stop more or less in front of the center.
At Joker, you have more than 50 shops on 4 floors, among the shops you can find: supermarket, DM, Hervis sports shop, Deichmann, One to play, so to sum it up, here you find more or less everything.
The only McDonalds in the city, can be found at the ground floor of the center, on first floor you have and excellent Cinema, at the top floor the is a restaurant and a sky bar, which among other has an outdoor swimming pool.
City Center One Split: Shopping center City Center One Split is opened end of 2010 and it is the largest shopping center in Dalmatia. The center is located in the eastern part of the city of Split, and on about 57,000 square meters there is a really big selection of shops, bars, restaurants spread over the three floors.
At all 4 shopping malls parking is free of charge.
Daily goods:
If I have to shops daily goods, this is my 3 favorite shops in Split.
LIDL: (2 * in Split), its German, do I need to say more? LIDL has excellent prices and a really good products, maybe my 10 years in Germany makes me a bit subjective, but I really like what they have to offer.
BILLA: If you are looking to freshly prepared meals, like fried chicken, Gordon bleu or other home made dishes, the place to go is Billa, they have the best delicatessen in town, and their green department can also be recommended.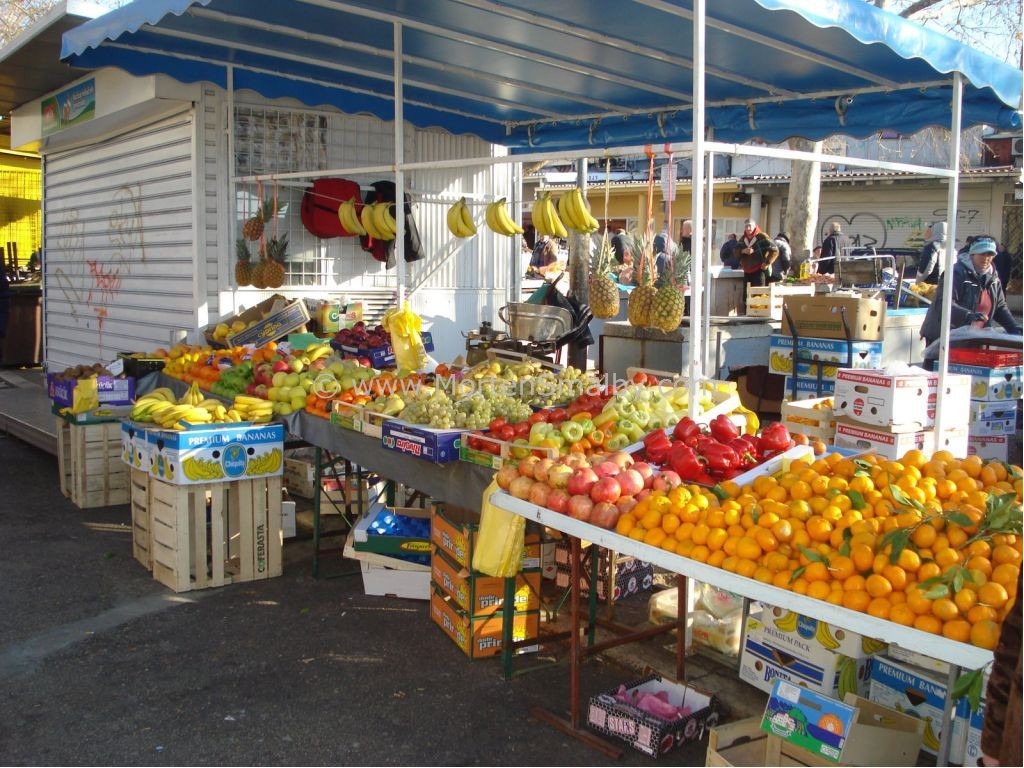 Markets:
I all city parts of Split you have small markets, selling fruit, vegetables and other local products, but the one to go for as a tourist visiting Split is the Stari Pazar.
The Green Market (Stari Pazar): is situated between the Diocletian palace and the main bus station for city buses, at the market you find fresh vegetables and fruits according to the season, on the market you can also by domestic products like cheese, Rakija, wine, olive oil, but that not all, in the small street allocated around the green market you have shops full of souvenirs, "cheap Clothes", bags, sunglasses etc. Here you can read more about the green market in Split
The Fish Market: If you plan to cook you might need some fresh fish, best place to go is the Split Fish market, situated on a square next to Marmontova. Here you can read more about the Fish market in Split.
Old Town Shopping:
In the old town Split, you find lots of small shops selling, basically everything, but shoe- and souvenir shops, are for sure in the majority.
If you are looking for special shops and jewelery the old town is also the place to look.
Marmontova: The main shopping street in Split Marmontova is a few hundred meters from the old town, at Marmontova you find international shops like Benetton and Zara.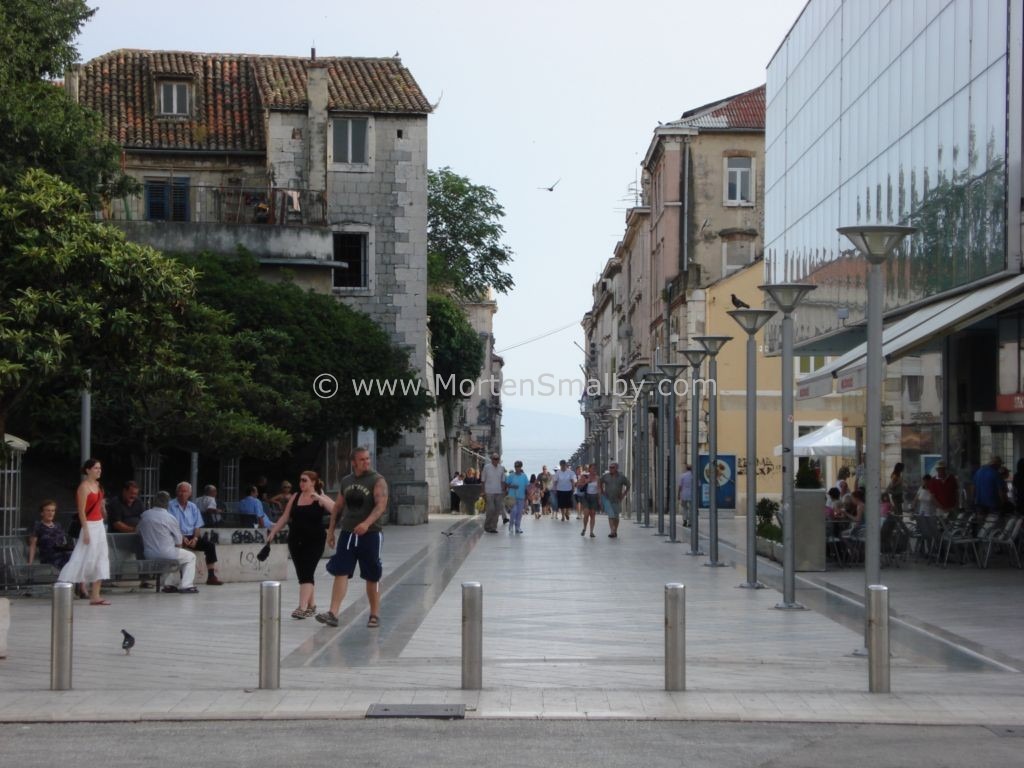 What to buy what is Cheap:
Well as I already wrote in my post about prices in Croatia, most international brands tends to be a bit more expensive or at least similar price here, if you go for local product you can make a bargain.
Stuff like, Croatian Alcohol, Olive Oil, fresh fruit and vegetables, shoes and to some extend also jewelery is relatively cheap here.
If you forgot baiting shoes or other swimming equipment, you can buy it next to the green market at an affordable price.
Shopping MAP:
On the map below I have marked all the places which I mention, so it should be quite easy to get and overview over the shopping options in Split. I wish you a happy shopping!

View Shopping In Split in a larger map
Tags: Fish Market, shopping, Split