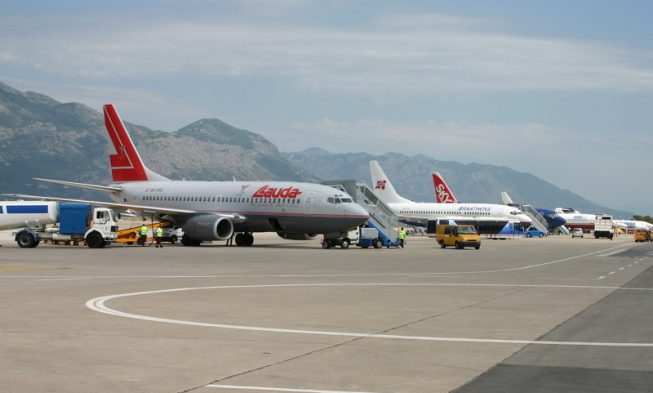 Dubrovnik Airport – airport bus and transfer
Dubrovnik Airport is situated about 20 km from Dubrovnik center, as all airports in Croatia Dubrovnik Airport is a relatively small airport, the yearly number of passengers handled by the airport is 1.15 mio. Of which 900.000 is international guest arriving in Dubrovnik. In the winter half the airport handles about 20.000 passenger a month, in the busiest summer month the number is 10 times higher.
Inside the airport there is a News paper stand, a coffee bar, exchange office, Bank, several ATM machines and of course a Duty shop for passengers flying international.
List of companies flying to airport:
The only companies flying to the airport during winter are Croatia Airlines and British Airway. During summer there are many other companies: Dubrovnik Airline, Trade air, Aer Lingus, Air One, Austrian Airlines, Estonian Air, Iberia, Jetairfly, Luxair, Lufthansa Cityline, Clickair, Flybe, Flyglobespan, Germanwings, Norwegian Air Shuttle and many other.
Distance to Major Cities in the Area:
Distance between Dubrovnik airport and the city of Dubrovnik is app. 20 kilometres and it takes you about 25 minutes to get there.
Dubrovnik airport→Cavtat; 5km; 8 minutes
Price of taxi in these cities:
If you take a taxi you will have to pay 25 kuna start fee and 8 kuna for each kilometre. The price for the luggage is 2 kuna per piece. If the taxi has to wait for you, they charge 80 kuna per hour. Based on this you should expect to pay around 180 kuna for a taxi from the Airport to Dubrovnik centre.
IMPORTANT – Airport bus rules, prices etc, and how does I operate?
Transport of passengers is organised by Atlas buses in accordance with Croatia Airlines and British Airway flights. Buses leave shortly after arrival of every scheduled flight. From the town, buses leave 2 hours before international flights and 1 hour and a half before national flights. One way ticket costs 35 kuna.
Public bus to the Airport:
Bus number 11 goes from Dubrovnik to the airport. It leaves at 10 AM, 14.20 and 20.10. Numbers 27 goes to the airport, it leaves at 10.15 AM, 14.15 and 20.15. One way ticket costs 14 kuna.
Car rental:
If you need to rent a car from Dubrovnik airport, you can find a large selection of affordable car rental offers if you click here.
Airport transfer – companies offering Airport transfer:
There are several companies offering airport transfer which has to be pre-booked. The transport is done by different vehicles depending on the number of persons.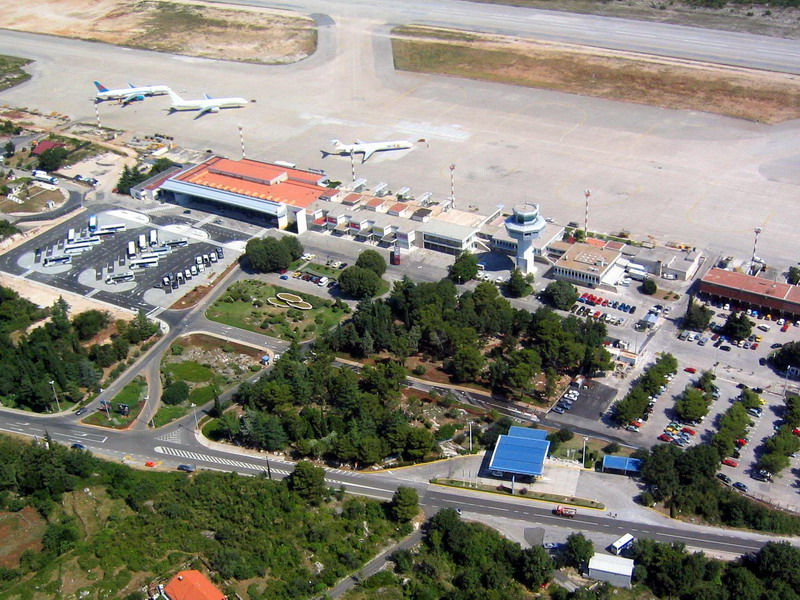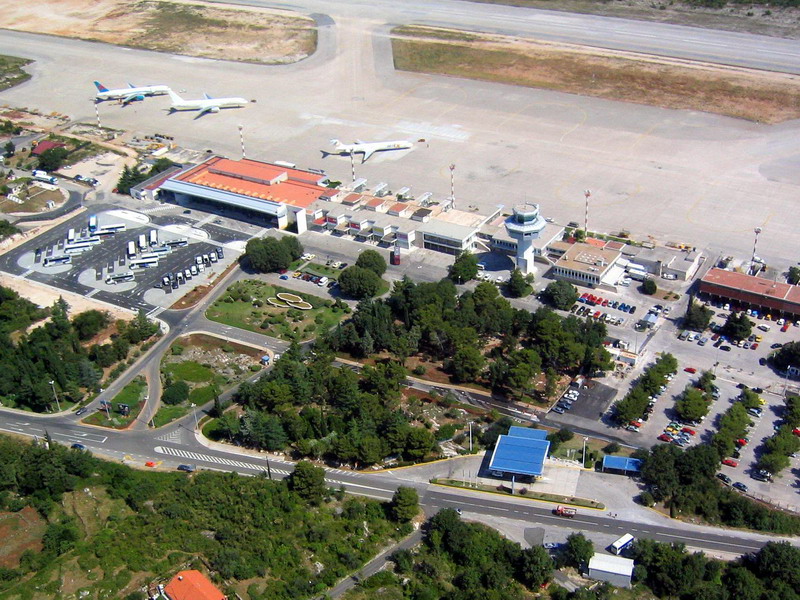 Price for transfer to cities mentioned above:
The app. price from Dubrovnik airport to the city center for 1-3 persons is 36 euros, for 4-8 persons the price is 45 euros. The transfer price depends on the distance and day of the transfer. For larger groups, fell free to contact us.
Company offering Transfer from Dubrovnik  –  Cheap Transfers Dubrovnik Airport
The Airport Codes:
Identification code: DBV
SITA code: DBVAPXH
AFTN code: LDDUYDYX
ICAO classification: 4E
Parking at the airport:
There are 200 parking places, first 15 minutes is free of charge. 1 hour is 5 kuna; 1-2 hours is 10 kuna; 2-4 hours 15 kuna; 4-12 hours is 20 kuna; 12-24 hours 40 kuna; every next hour is 2 kune. If you loose the ticket it will cost you 300 kuna(so don't do that). If you want to leave your car for a longer period it will cost you 40 kuna the first day and 48 kuna every next day.
Address and contact details (phone number, webpage etc)
Dubrovnik Airport Ltd., Čilipi – Konavle, 20213 Čilipi, Croatia
Telefax: +385 20773322; Tel: 020 773 333
e-mail:info@airport-dubrovnik.hr
webpage: http://www.airport-dubrovnik.hr/