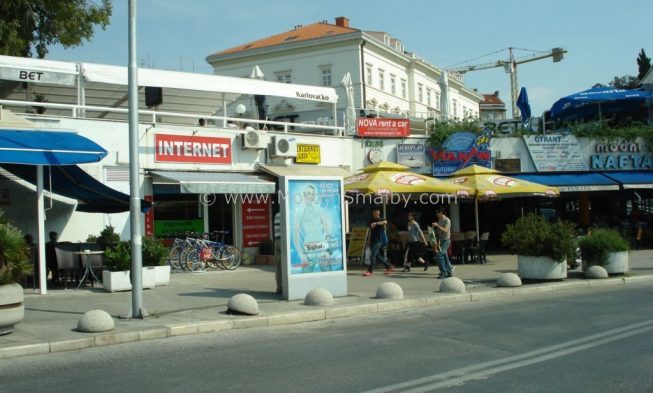 Costs in Croatia, Holiday budget Croatia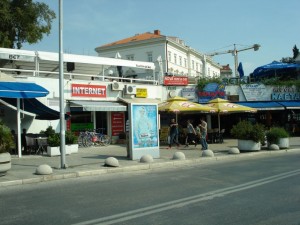 I have noticed that quite a few people every year get surprised about cost of certain things here in Croatia, so I decided to make this small guide "how to avoid or lower costs on your Croatian holiday budget".
In general Croatia is actually not that expensive, but like any other tourist destination around the world, we also have "tourist traps", which can be quite rough on the holiday budget, so here is how to avoid these traps and generally lower other costs during your holidays in Croatia.
If you are looking for information about the price level in Croatia you should check out our post about Prices in Croatia.
Cost for use of Mobile phones for calls and data in Croatia
Although the meaning of Roaming should be known to more or less everybody now days, it still is the number one cost which could be avoided.  The typical mistake is that people think that Croatia is part of the EU, and that the forced lowering of roaming calls also apply for Croatia, guess what? Croatia is not in the EU and therefore the forced lowering does not apply here!
Last years top scorer was a guy who used his (Flat rate) Mobile data card during a holiday in Croatia, final bill from his home country operator 31.000 EURO – the Flat rate did not cover Croatia! (UPDATE: new record Australian Women got bill of 37.000 EURO)
Facts
You pay roaming for outgoing and incoming calls.
You pay roaming for outgoing and incoming SMS.
The price of roaming is defined by your home country operator.
Mobile data is also subject to roaming fees.
Budget TIP – How to avoid high mobile costs:
Check your home country operator's tariff for Croatian Roaming before going on holiday.
Disconnect your mail box, even better disconnect your mobile phone.
Use international calling cards can be bought in Post offices and most kiosks in Croatia.
Use Internet cafes, can be found in any tourist town through out Croatia
By a local SIM card and use that to receive calls.
If you bring your own laptop, you can buy Croatian mobile data card (for smaller amounts of data, prices are ok).
Cost for Public Transportation, taxi, transfers, train and buses
If you are not bringing or renting a car, but still want to get around, you have the following 4 types of land transportation available.
The by far most expensive form of transportation is Taxi, to my personally opinion taxis are overprices here in Croatia, on top of that prices form A to B can vary from taxi to taxi? So my general advice would be to avoid taking taxi especially if you are on budget.
The second most expensive form of transport is pre-booked transfers, prices is about 1.2-1.5 Euro per km for a driver plus 1-3 persons. Although transfers are fairly expensive, they at least have the advantages that you know the exact price up front.  – If you are a group e.g. 4-8 persons, the prices for transfer e.g. from the airport are quite reasonable, especially considering the time you save by taking a transfer.
Budget TIP: If you planning a self catering a holiday with overnight stay in a directly booked private accommodation, you should always check if the property owner is willing to do the transfer from and to the airport for a smaller fee. (If yes, savings can be considerable)
For the major city by the Airports you have Airport buses leaving frequently.
Train, do to the landscape in Croatia, the country doesn't have a fully build out railway system, train is basically only an alternative, to other means of transport, when you go from Zagreb to the major coastal cities like Rijeka, Zadar and Split.
Bus, is the by far most popular form of public transportation in Croatia, you have bus connection to more or less any city in Croatia, the buses are fairly reliable in terms of following the schedule, and the prices are low compared to other alternatives. Here you can see the approximate bus prices.
Budget TIP: In most of the larger cities you have discounted city bus tickets which normally can be bought in kiosk by the main city bus station.
Cost for driving a car in Croatia:
Whether you bring your own car or rent one upon arrival you have the following costs which will affect your holiday budget.
Fuel prices – you can check the actual cost of fuel in Croatia at the homepage of Ina
Road pricing – On the Croatian highway road pricing apply, here you can check the road prices in Croatia.
Be aware that local roads (which are free of charge) can be very crowded in the summer months, but if you are not in a hurry you can save quite a bit of money using them instead of the motorway.
Fines: The Croatian police often have speed controls on local roads, so it is advisable to stick to the speed limits, on the motorway the police use anonymous vehicles to catch speeding cars.
The alcohol limit is 0.5, it is also advisable to stick below that one.
Booking Private accommodation in Croatia:
The most effective way of lowering the cost of accommodation is to travel outside of main season, especially in May and October bargains can be found, but of course this is not an option for many travellers, so here is a few tips how to lower the cost also in main season.
The companies offering private accommodation in Croatia can be divided into two groups.
First one is the agents; the agents make agreement with house owners about the accommodation prices, on top of these prices they add an agent fee, typically 20-30%, which you as a client eventually pay. Your point of contact in whole booking procedure is the agent.
The second options is companies offering direct booking or self-catering, this basically works in the way that the property owner pays the companies a small yearly fee for the online marketing / presentation of his house. The contact point for reservation and booking is the property owner him selves.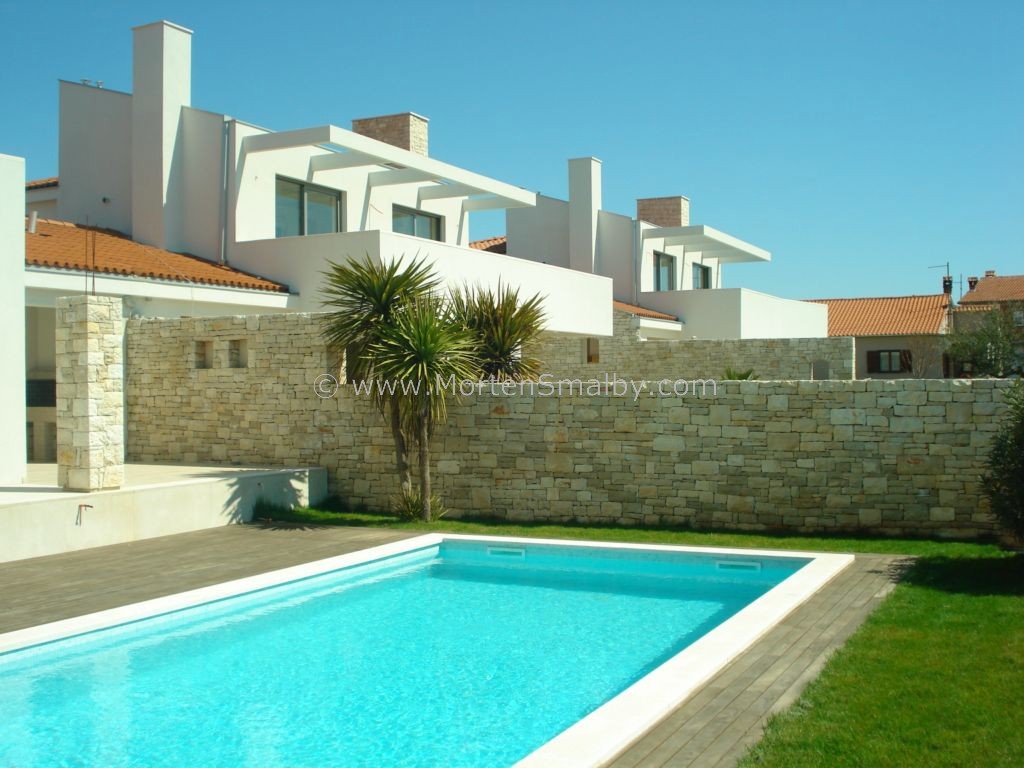 Option number two is of course the cheapest one as the fee for the third party is much lower. The draw back in this way of booking is that communicating with the property owner sometimes requires patience, as most of the owners not are used to communication on e-mail, at least not on a daily basis. But considering the savings by direct bookings it is for sure worthwhile the hassle.
Budget TIP: if you are flexible in the arrival and departure days it is possible to find apartments which are available e.g. from a Wednesday to Saturday the week after, as it is complicated for the property owner / agent to fill this capacity, you might be able to negotiate  1 or 2 days for free.
As mentioned above, if you arrive by plane you should search for property which offers airport pick up and delivery, most online web pages, especially the ones with direct booking has option that you can select airport transfer as a search criteria.
Some of the property owners offer a barbecue evening, free wine, olive oil or other stuff which could lower your spending, remember also to consider this in your search for accommodation.
Other useful information related to accommodation in Croatia.
In seldom cases you have property owners not following the rules, this is not a major problem but here are a few things you should be aware of so that you avoid any unpleasant surprises.
For each tourist night in Croatia property owner is obliged to pay a tourist tax (About 1 Euro day), this procedure is normally fully uncomplicated as the property owner takes care of all formalities in that relation. By reservation and booking make sure it says tourist tax included if not ask about it. If a property owner upon your request should tell you that you have to pay the tax directly by police, the alarm bells should ring; in that case it is very likely that you have found a property which is renting out illegally.
According to the Croatian law, tourist tax has to be paid for each overnight stay in Croatia (also if you stay by friends), in principle it is possible to get fined e.g. if you go to Croatia without any pre-booked accommodation or without any kind of confirmation of where you are staying, in practical terms this happens very seldom.
It happens that agents / property owners have problems estimating distance when they describe a property, so it is always advisable to check Google maps.
Eating and going out in Croatia:
Croatia has some of the world's largest reserves of fresh water, which means that you under normal circumstances can drink the taped water with out any concerns.
In restaurant you can Oder, taped water with ice : "Obicna voda sa ledom" instead of the bottled water.
Most places which serve pizza also have family pizzas (Jumbo Pizze), normally you can order the families pizza with 2 or 4 different toppings, which is quite a bit cheaper then e.g. ordering 4 small pizzas
In some of the larger town you have "nightclubs" which have some very expensive champagne; you should avoid them if you are on a budget!
Hope our small guide here, gave you a few tips how to lower your spending during your holiday in Croatia, feel free to leave a comment if you further budget tips to Croatia, or if you have any question in relation to costs in Croatia.