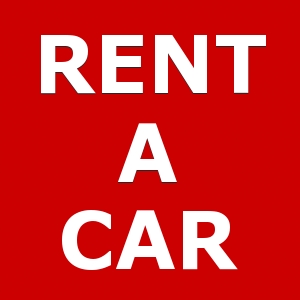 Renting a car in Croatia, has become quite popular and quite cheap over the last year, actually so much that there was a lack of cars in the summer months last year, a friend of mine who is working as a fleet manager for a car rental company told me reason why.
Do to the crises in 2008 early bookings for cars was low for the last seasons, so many car rental companies have less cars avalible, according to my friend most car rental companies have lowered their fleet size by up to 40% today compared to 2008.
According to him, car rental companies will in 2013, order same number of cars as 2012, which means there could be to few in the main season this year also, so if you are planning renting a car in Croatia in June, July or August, you might not want to wait to long before you do your booking.
Some general information about renting a car in Croatia:
Cars can be rented in all airports and in all major cities and tourist resort. Most companies offer option to pick up and return car in different locations.
On most of the island, like Vis, Brac, Hvar, Korcula etc you have car rental companies situated in the ferry harbour very you arrive on the island. Cars are relatively expensive on the island, so I might be cheaper renting it on the main land, even if you pay for the ferry transfer, not all car rental companies allow you to bring the car to the Islands so remember to check this before renting.
This is a general tips (not only related to Croatia) which has helped me a few times, I always take picture of the car with my digital camera, if possible I always makes sure that the guy from the car rental company Is on the pictures, in this case you can avoid many discussion about damages to the car.
Best company to rent car:
Well from my experience such thing as a best car rental company does not exist, during the years here in Croatia, we have rented cars from most of the larger companies, and we have had both good and bad experiences, in majority of case we had absolutely no problem and everything was 100% like agreed.
I normally start looking (Normally also book) for rent a car here (click on banner), where you find offers from most of the car rental companies present in Croatia.
After following discussion about car rental companies in forums and on other blogs, I see that my experience seams to be quite similar to what others also have experienced.
If you have any experience or good tips about car rental here in Croatia, you are more then welcome to leave a comment so that other readers can benefit from this information also.