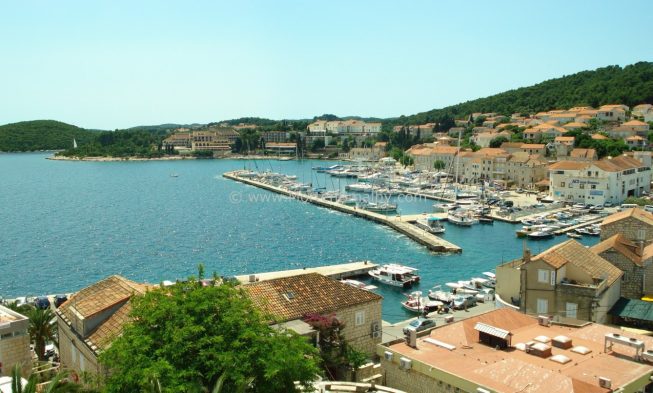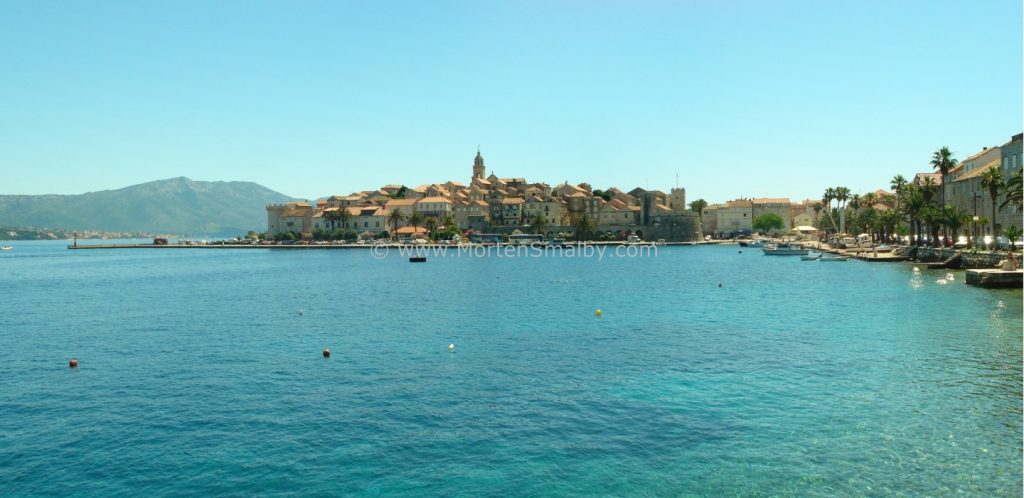 At our visit to Korčula a few weeks ago, we of course did not spend all our time just relaxing in the nice hotel pool in Lumbarda, we  also went to explore the Island.
The main site to see on the Island is the old town in Korčula city, the fortified old town part is constructed looking like a fishbone, main "bone" (street) going from main gate to the peak of the old town, if you take a walking tour around the old town you will see the straight narrow streets every 20 meter.
Korčula old town is, or at least that is what is believe here, the town where the tradesman and explorer Marco Polo was born, so you will meet the name Marco Polo everywhere when you get to Korčula island and especially in Korčula town. In the centre of the old town, next to the Church, the house where Marco Polo (assumingly) was born has been turned in to a very small museum, although there is not much to see in the museum I would recommend a visit, as the top floor offers a panoramic view over the old town.
If you are fan of take panoramic pictures I can also recommend a visit at the main gate tower (just next to the green market), in general you can count to spend a least ½ a day or even more if you want to see all the "fishbones" streets, the city is really inviting, my parents found it much nicer than Dubrovnik, as it was overcrowded with cruise ship tourist.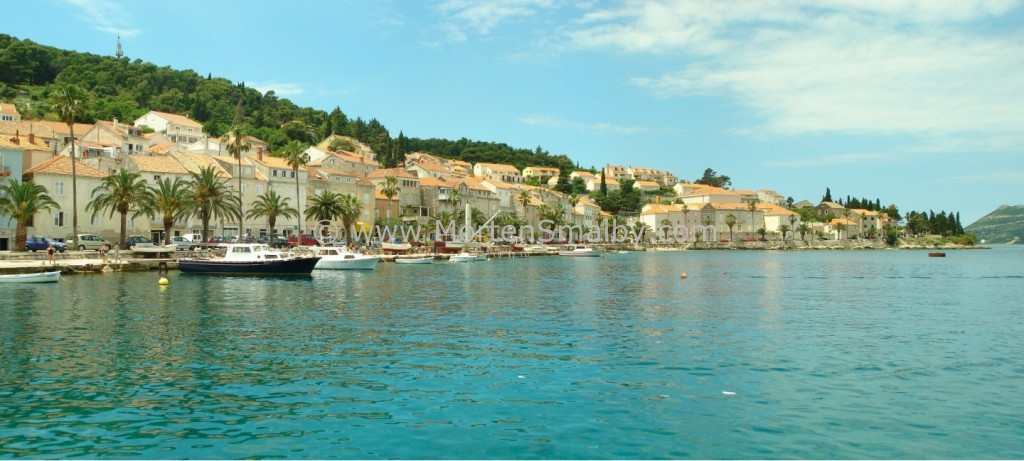 One thing you should also not miss out on is a lunch or a dinner in one of the numerous restaurants on the sound side of the old town, most of them offering Italian styled food and fresh fish, once you get seated here, you really don't feel like leaving again
You can see all our pictures from Korčula town and Island here:
Here you have my personal tips for a holiday on Korčula:
Getting to the Island:
Going to Korčula of course requires a trip with the ferry, if you want to bring the car, you have the following options. (Click on route to see prices and schedule).
Orebić – Dominče (Korčula)
Split – Vela Luka (Korčula) – Ubli (Lastovo)
Coastal line – Rijeka – Split – Hvar -Korčula – Dubrovnik -Bari.
If you go to Korčula with out car, you have 3 fast catamarans to select between.
Split – Hvar -Vela Luka (Korčula) – Ubli (Lastovo)
Split – Hvar – Prigradica – Kročula
Dubrovnik – Luka Šipanska – Sobra (Mljet) – Polače (Mljet) – Korčula – Ubli (Lastovo)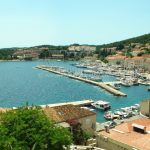 Parking Korčula town:
Well, unfortunately most of the old towns in Croatia, was made before any body came up with the idea, that we all should move around in cars J, so parking is limited close to old town, but along the water side there is a few, and just before you reach the old town there is a larger parking area, charging 10 kuna / hour.
Getting around on the island:
Public busses from Lumbarda to Korčula town run almost every hour from 7 AM to 7 PM, between Korčula and Blato / Vela luka you have 4-6 daily departures.
Taxis are relative expensive, so don't plan on using them all the time.
Next to the marina in Korčula, by the agency Sirius, you can rent, cars, scooters and bicycles.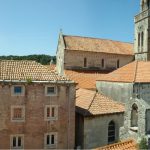 What to do on Korčula:
For a one week holiday on Korčula my program would look like this
1 day in Korčula town
3 days, beach in Lumbarda or other beaches on the island.
1 day excursion to National park Mljet
1 day I would go around trying wine and maybe visit Blato and Vela Luka.
1 day tour to Lastovo or bike riding somewhere on the island.
Wine and food: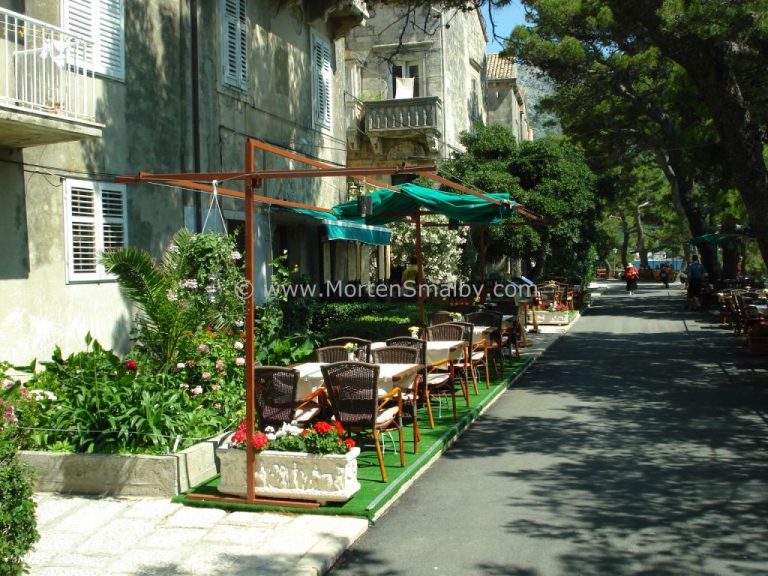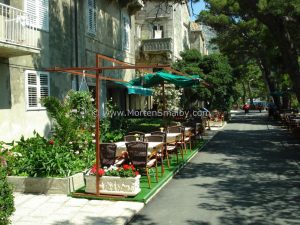 Well, during my visits to Korčula the last couple of year, I tried in total around 20 different restaurants, from what I remember food was always excellent, only exception was the restaurant in mentioned in the post about Lumbarda.
Wine, when you arrive at Korčula your are at a Wine Island, so please, do not buy wine in the supermarkets, prices are high and quality horrible compared to what you can get if you go to one of the wineries on the Island, I already recommend Zure in Lumbarda, but there is plenty of them so go and visit a few and try out what they have.
If you have any experience or a question about Korčula you would like to share with my readers, please feel free to leave a comment below.