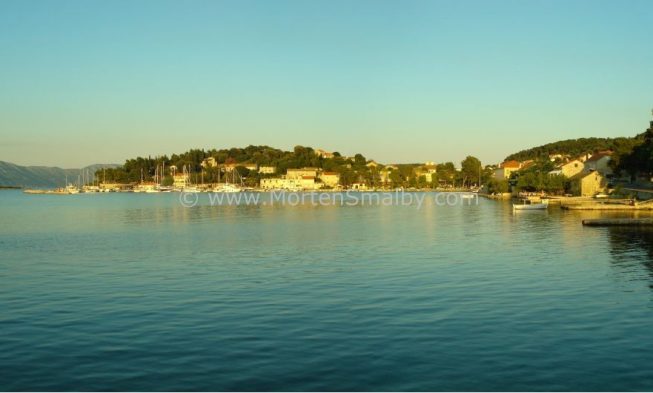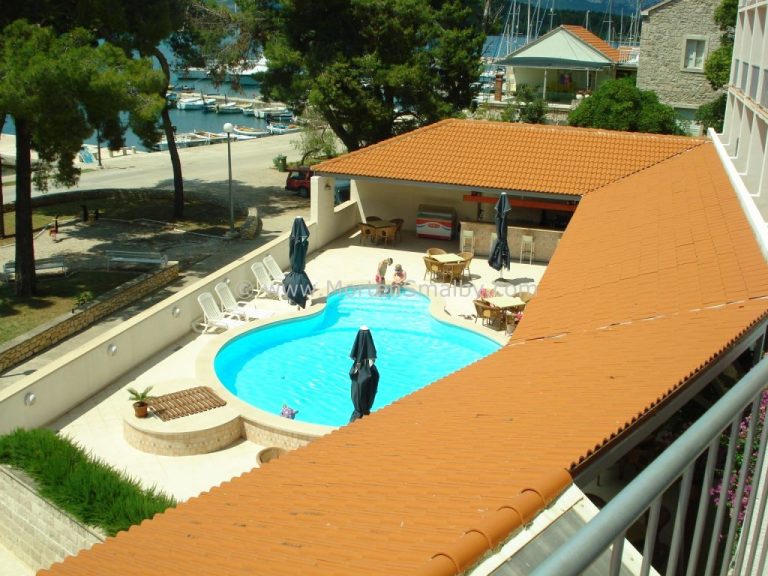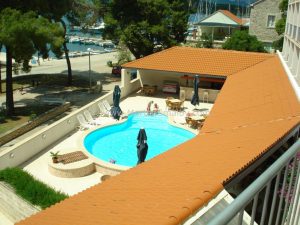 Last Thursday there was a public holiday in Croatia, so we so made short term decision to take the grandparents for a mini holiday on the island of Korčula, I have visit the island 4 to 5 times before, both always in relation to my job, so I was also quite exited to go there for more days.
First task of course was to find some accommodation on the island, so I started to look for something in the old town part of Korčula, unfortunately it was hard finding a 6 person unit at a reasonable price, so I went to plan B, which was to find an apartment or a hotel with Swimmingpool somewhere on the island.

Surprisingly very few items came up when I googled pool house/hotel with pool on Korčula, most of the result, was agencies offering the same units, so the selection was between a villa 10 km from Korčula town and a hotel in Lumbarda (4 km from Korčula town), when the girls saw the pictures on the hotels homepage the decision was taken 🙂
So Thursday morning at 8 AM we left Split, although there is several ferry connection among other one from Split to Vela Luka on Korčula, we decide to go a via the peninsula Peljesac, as my parents wanted to see the orange valley and the wine fields on Peljecas. So at 2.30 PM we arrived at the hotel in Lumbarda, 15 minutes later we where all in the very nice pool 🙂
Lumbarda turned out to be an excellent place for a relaxing holiday, the place is not very big but very nice, among other Lumbarda has a very nice sand beach situated almost at the peak of the island.
A long the bay in Lumbarda there is numerous restaurants, we tried 3 of them
Pizzeria situated just below Hotel Borik – Outstanding Pizza's
A Restaurant 100 meter to the right of this pizzeria, great variety of food, relative expensive but worth every penny
Restaurant / Pizzeria Lina situated 300 meter after hotel Lumbarda directly at the water, unfortunately food is not very good here, so I would not recommend this restaurant to anyone.
The best we although tried in Lumbarda was not food but wine, one of the days we visited a restaurant / winery called Zure, situated uphill just where the bay starts, here we tasted their red and white wine both of them was excellent, for a price of 30 kuna you could by a liter wine to go, which I would say was an absolute bargain – so here you should go with a 5 liter barrel when you need supplies.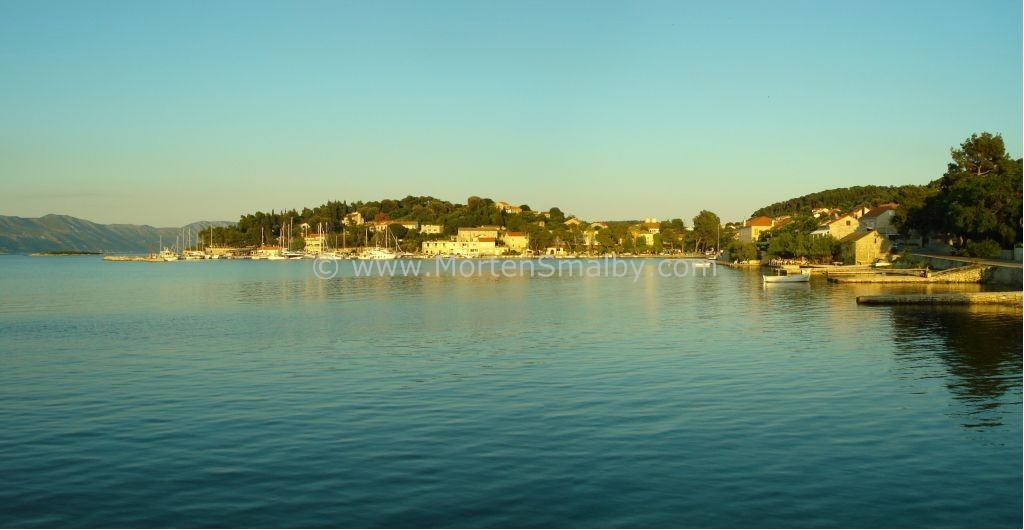 Anyway our general impression of Lumbarda was very good, so we can only recommend anyone to consider this as a place to stay, when you make holiday on Korčula.