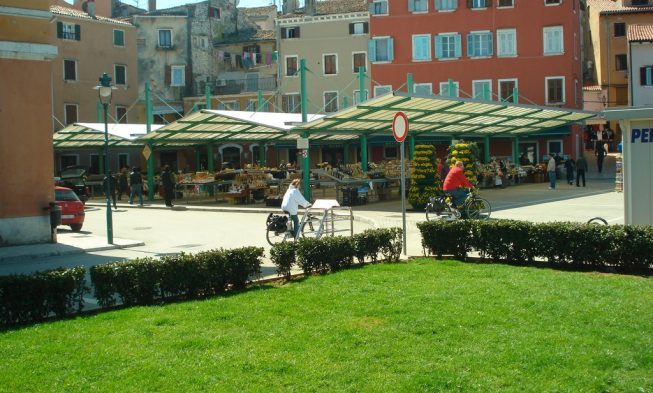 If you are self-catering in Rovinj, you might need to do a bit of supermarket or other type of shopping, our small guide here should give you an idea of the shopping options you have in Rovinj
Supermarkets in Rovinj
On the map below we have marked all the larger supermarkets in Rovinj. In these supermarkets you can buy all regular daily goods. In most of them you also find a wide selection of non food articles.
The only shopping mal, if you can actually call it that, is the Mercator shopping centre where you find a larger Mercator supermarket as well as some smaller shops.
Which supermarket do I recommend? Well, that depends on what you are shopping, my family and I normally do or daily goods shopping by LIDL.
Other shopping options in Rovinj
The closest you would get to a real shopping street in Rovinj, is properly the Carera Ulica (see map below), here you mainly find shoe shops, shops selling souvenirs, clothes and other items.
In the old town part of Rovinj you mainly find souvenir shops and galleries, and on the seaside promenade you can find a few jewellery stores between all the restaurants.
If you are looking to do "real shopping" in a shopping mal you will have to go to Rijeka where you have the "Tower center Rijeka" with more than 100 shops.
Green market Rovinj
At the green market in Rovinj you can buy fresh fruits and vegetables, some are local produced which means the offer will vary depending on the time of the year. Also in the area of the green market you have several stalls selling souvenirs, herbs, liquor and other locally produced goods.
Shopping map Rovinj

View Shopping Rovinj in a larger map