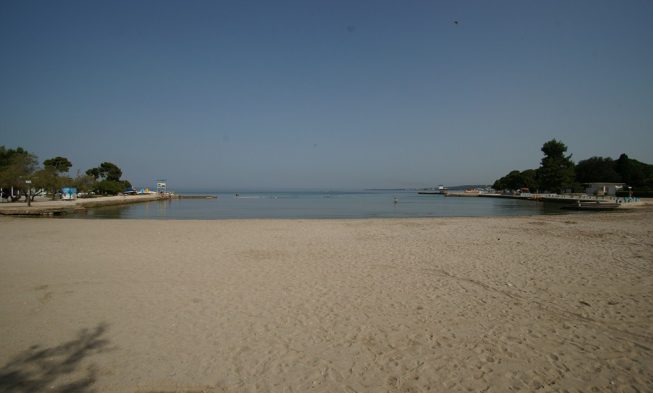 Zadar area is known for its crystal clear waters, a multitude of small islands and beautiful natural beaches. Zadar region is the perfect place to relax, especially for lovers of natural sandy beaches.
Borik beach
Borik beach is located 4 kilometers from the city center and belongs to hotel complex Borik. One part of the beach is sandy and the other gravel. This section is exclusively focused on tourism and the entire section has been rearranged so that there are numerous activities for children such as slides, pools, as well as numerous sports and entertainment facilities. West of Borik is a tourist village Diklo known as a part of the city with the most beautiful houses and villas for rent.
Kolovare beach
Kolovare Beach is located in the eastern part of Zadar, just outside the hotel Kolovare. The beach is sandy and pebbly with paved parts. Just above the beach there is a green area and a deep shade where people can hide when it's too hot. The beach is equipped with showers, changing rooms and sanitary facilities. Near the beach Kolovare there is a well equipped shop, bars and restaurants, and directly on the beach there is a popular beach bar that attracts young people looking for fun and companionship.
Nin is located 17 km from Zadar and it's known for its beautiful sandy beaches. The beaches are located in a bay of 7 km which is also the longest sandy bay in Croatia. The beaches are perfect for a quiet holiday, especially for families with small children.