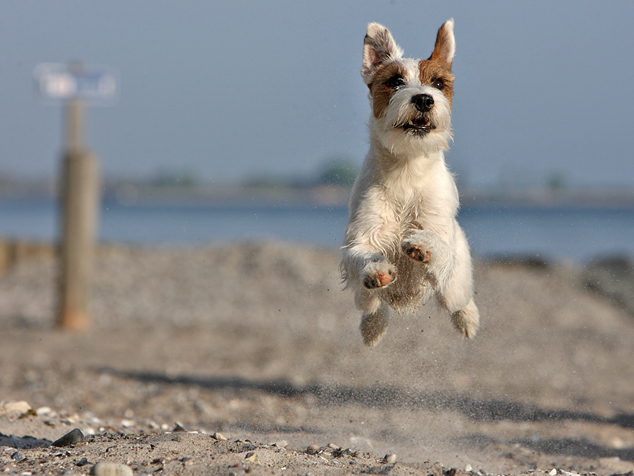 Dog friendly beaches in Croatia
On most beaches in Croatia dogs are prohibited, and the owner can get fined if he ignores this, especially if the beach is full of people.
Meanwhile several communities have noticed that there are a considerable number of tourists which would like to bring their dog to Croatia. As not everybody likes to be swimming or sharing their beach with a dog, these communities have now opened special beach section or even entire beaches as dog beaches. By these beaches you would normally find a blue sign with a dog, illustrating that you may bring your dog to the beach.
Here we have listed the dog beaches we currently know about, if you have knowledge about other beaches, please leave us information about the beach in the comments field below.
Baska – Vela Beach
Island Cres – At Camp Kovacine, the ACI Marina Cres and in settlements Gavza
Crikvenica – Beach Podvorska
Komiža (Island Vis) – Beach Vartalac
Island Krk – Near the hotel Coral / at the diving center 'Neptune', the cape Silo
Island Lošinj – Various locations on the stretch of beach Veli Zal to Lanterna
Lovran – Coastal areas along the promenade to Ika
Medulin – Beach Hotel Hilde
Murter –  Jezera
Njivice – Beach Kijac
Opatija – Beach Punta Kolova (between Opatija and Icici)
Porec – The Hotel Laguna Materada / in Old Červar
Pula – Štinjanska bay / Seagulls rock
Punat – Beach Mala Krasa 500 m from the beach Punta Debilj
Rijeka – Kantrida / Brajdica
Rovinj – Zlatni rt / Punta Corrente / Kuvi / Polari camp / village Villas Rubin
Split – Beach Kasuni