Home » Christmas time, trips
Driving home for Christmas
We left
Split
Friday morning at 7.40 on the relative long trip back to Denmark, we had decided to drive trough Slovenia and cross the border to Austria by Villach, and head to Salzburg, Munich, Nuremberg,
Wurzburg and follow highway A7/E45 from there on
. This is how the trip went.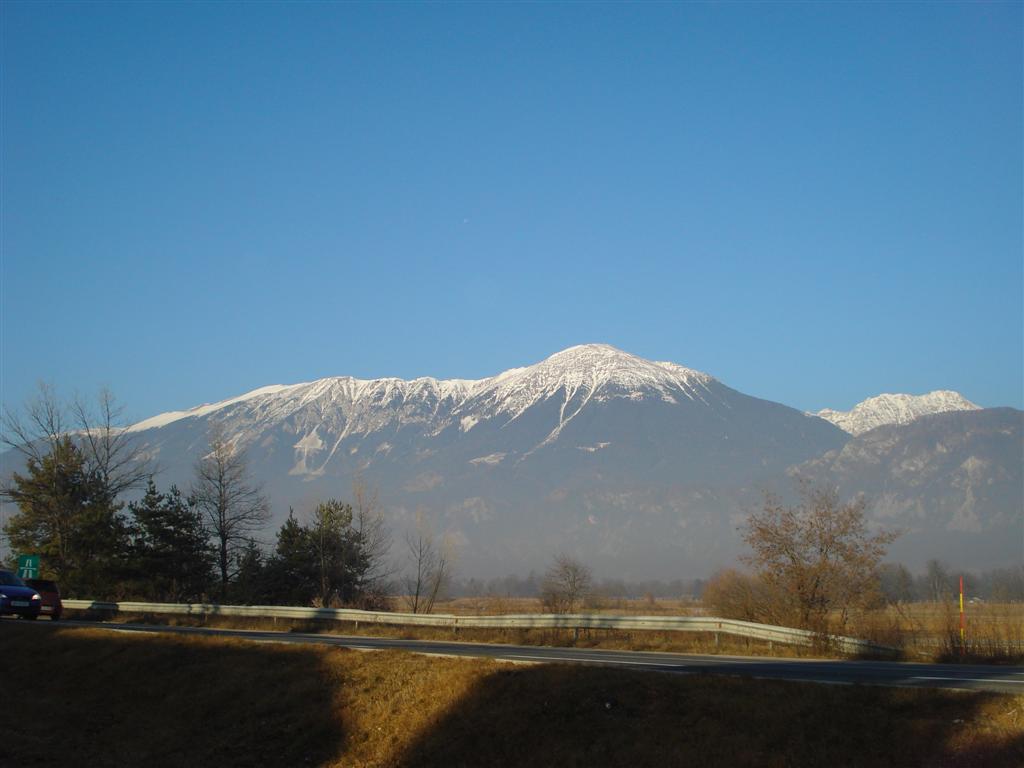 DAY 1:

KM 400 Zagreb Arrival time11.20, after one short coffee stop.
KM 430 Border to Slovenia Arrival time12.00, we passed the border with no waiting time an with out the custom officers checking our trunk (- :
KM 540 Ljubljana Arrival, time13.15. 30 km after Ljubljana we had lunch at a nice restaurant / Brewery next on the part of the road where there is no highway.
KM 616 Border to Austria time15.20, we bough a Vingette at the last Slovenian gas station before the border after "negotiating" a bit with the attended who on German claimed that price for the Vingette was Sieben und Siebzig Euro, which is 77 EURO, what he actually wanted to say was Sieben Euro und Siebzig Cent which is 7.70 Euro.
KM 815 Salzburg / Border to Germany.
KM 885 Arrival Rosenheim time 18.15 we decided to stop here for the night as traffic was getting heavy manly because of fog causing a decreasing visibility.
In Rosenheim we found our selves a nice little hotel in the centre, Hammerwirt (75 Euro for "double room" for all 4 of us), the receptionist told us there was Christmas market in the 2 minutes walk from hotel, so of course we went to see that. The Christmas market was world class, I really reminded us of the years we lived in German.
On day one we paid the following amount in road tax.
Croatia162 Kuna
Slovenia 10.50 Euro
Austria 16.00 Euro
DAG 2:
At 6.50 we left the hotel, in front us we have 1250 km drive, so we wanted to get on the road before traffic started.
KM 960 Munich arrival, time 07.30 and from there on a half way empty German highway enabled us to go at a comfortable speed.
KM 1.610 Hanover arrivals, time 13.10, last 700 km no problems with traffic and road conditions was excellent.
KM 1.920 Arrival at Danish border , time 16.15 JUBII JUBII now were where almost home, we could almost smell the home cooked food waiting for us (-:
KM 2.165 Finally we arrived HADSUND, time18.20 after 23 hour drive we had finally made to our end destination, our two girls Ida and Caroline on 4 and 7, handled the trip excellently, so know we have to weeks to enjoy Christmas here in Denmark before we head back home to Split. On the way home we will take a slightly different route and of course we will keep you posted about that trip also.
Merry Christmas
Tags: Motorway