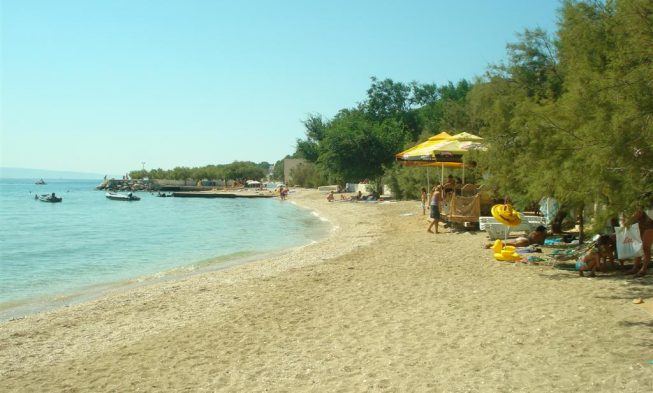 Duce is a small village near Omis, situated along the coastal road Split – Omis. Duce is recognized for its beautiful sandy beaches that stretch for about 6 kilometers from Dugi Rat until Omis. In the past it was a place with few people, while today more than 2000 people live in Duce. Besides Duce which is located close to the sea, there is the village of Stare Duce (Old Duce) which is located at the foot of the mountain Mosnjica and has only 24 houses.
Beaches in Duce
At the beginning of Duce from direction Dugi Rat there is a beautiful pebbly beach which is also the only fine gravel beach in Duce. Next to the pebbly beach, in a natural shade, there is a famous tavern Bracera and a coffee bar where you can find refreshment from the heat. Above the beach there is a parking space which is charged. Next to Omis all beaches are sandy and shallow and are ideal for small children and the elderly. Along the beach there are plenty of cafes and fast food facilities. During the season, the beaches in Duce are very crowded so if you arrive by car, make sure to come in early morning hours because otherwise it's very hard to find a parking place. Most of the parking spaces will be charged; the price is at least 20 kuna for the day.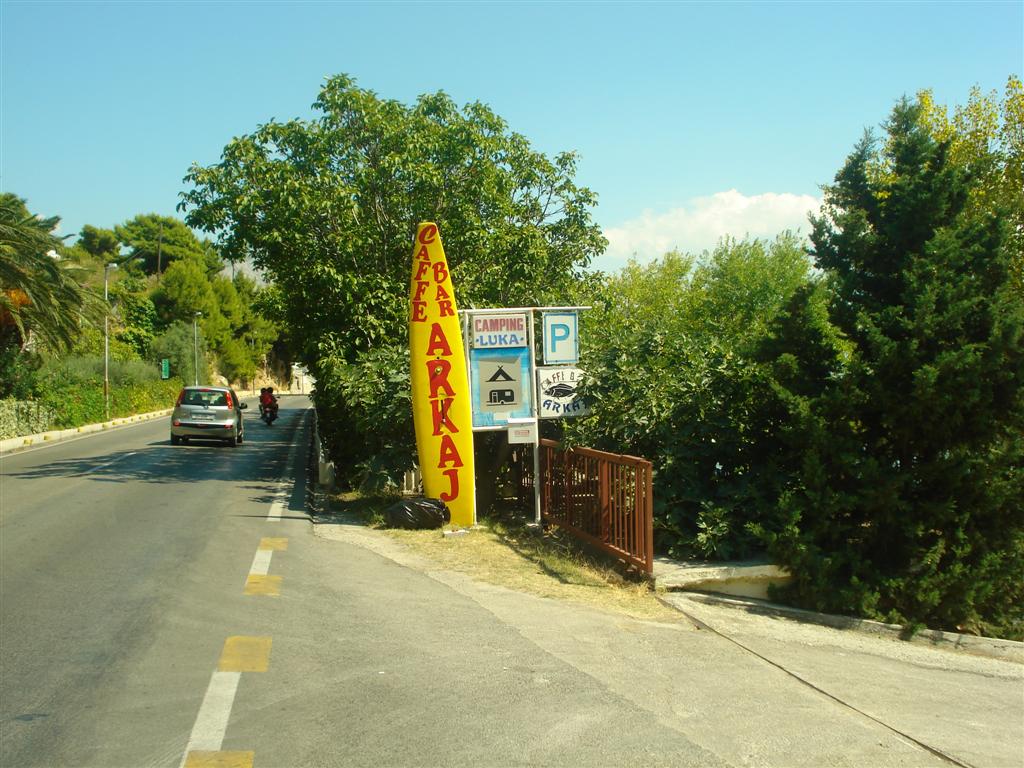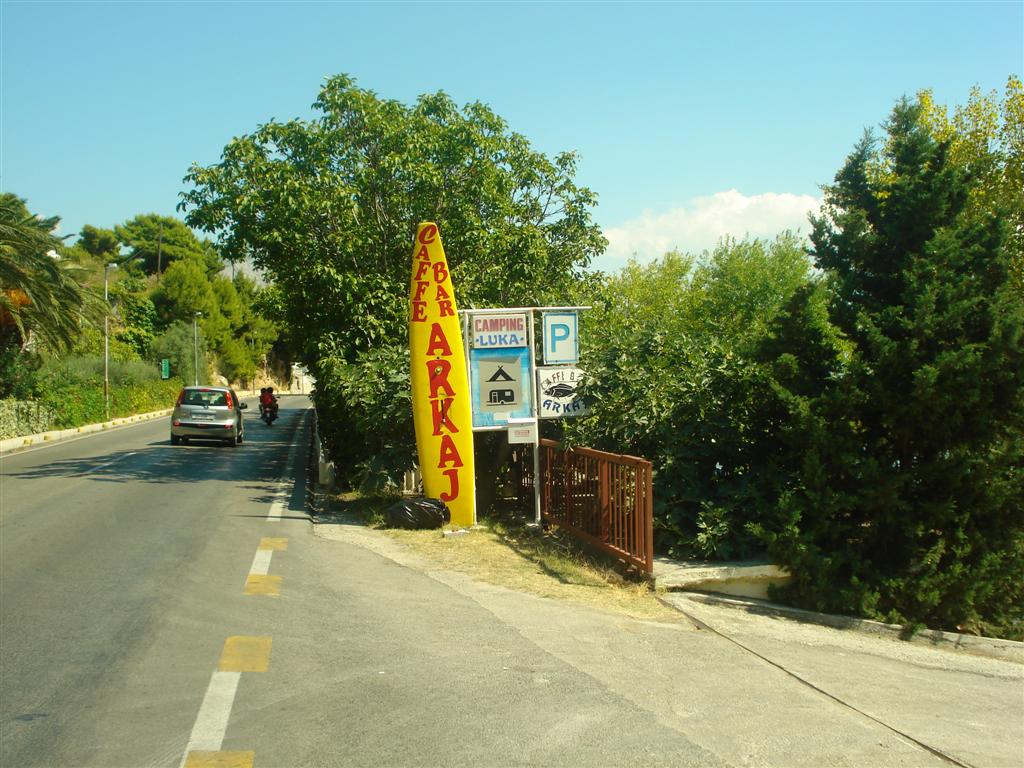 Accommodation Duce
In Duce, most accommodation units are found in private apartments. There are several small family hotels and very small camps which are located along the beach. Luxury villas with pool are very rare in Duce.
Restaurants Duce
As we already mentioned, the most famous restaurant in Duce is Bracera Tavern which is located at the entrance to Duce, above the pebble beach. Bracera Tavern is open all year and has a really wide range of Mediterranean specialties. Duce has also several pizzerias. Greater variety of restaurants is available in Omis.
What to do in Duce
Given that Duce is located near Omis, which is known as the city of pirates, we certainly suggest visiting the city centre, the fortresses Mirabela and Fortica. For visitors who prefer active holidays we recommend rafting and kayaking on the river Cetina. If you like to relax in the nature you should definitely visit the favourite resort in this area, Radman's mills. In beautiful surroundings and natural shade, next to the River Cetina, you can enjoy a variety of Mediterranean specialties.
From Omis, different travel agencies offer a large number of organized day trips:
one day trip to Dubrovnik
visit to Medjugorje and Mostar
various one day trips by tourist boats
one day trips to Brac and Hvar
trip to National Park Plitvice
trip to National Park Krka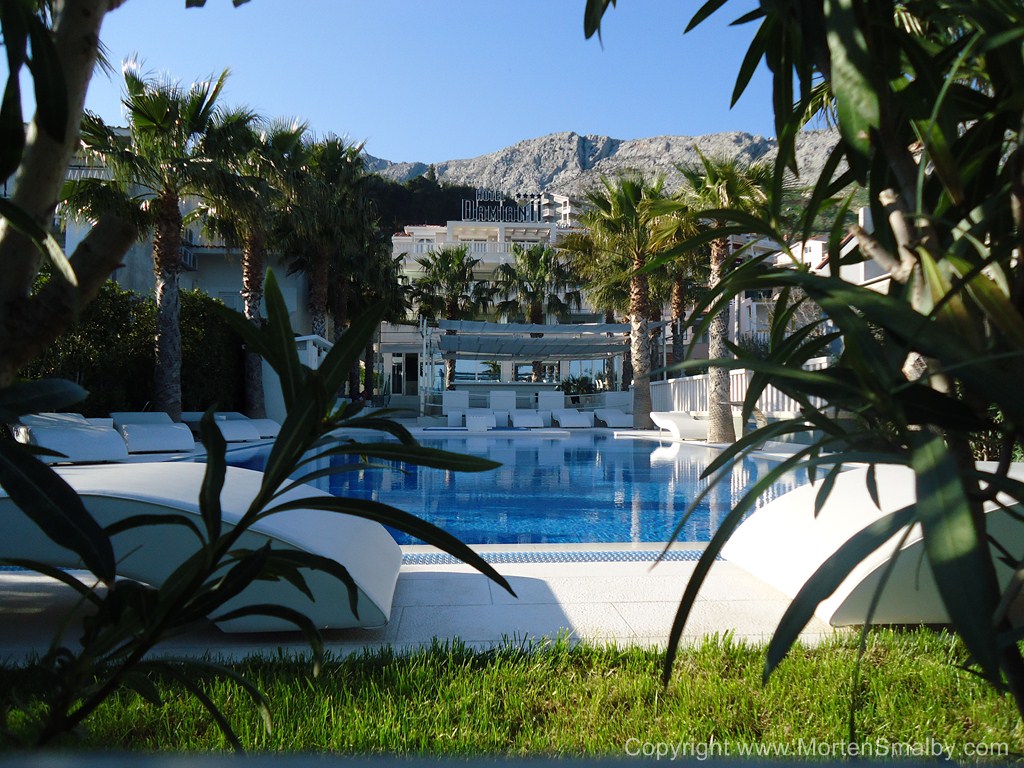 Shopping in Duce
The village has a few grocery shops, but if you need to purchase more then we suggest going to Omis. At the entrance to Omis there is a large shopping centre Studenac with very well-equipped shops and several stores with clothes, shoes, fashion accessories… In the centre of Omis there is a great offer of small shops and souvenir stands, props for the beach…
Nightlife in Duce
Nightlife in Duce can start in one of the many cafes along the beach, but if you intend to party late into the night then you should go to Split or Omis. In Omis, nightlife takes place in the city centre where most of the bars are open late into the night. Unfortunately in Omis there is no disco club, so if you are looking for this kind of entertainment you should go to Split.