Home » Culture, Dalmatia, Dubrovnik, trips
Dubrovnik – the Pearl of the Adriatic Sea
Historically Dubrovnik has always been very special, as the city was a republic it had a very interesting political system, the major / governor was elected for a period of only one month, this was done to avoid corruption and keep focus on working in the interest of the republic. – I am sure a few citizens around the world could benefit from a similar system in their country.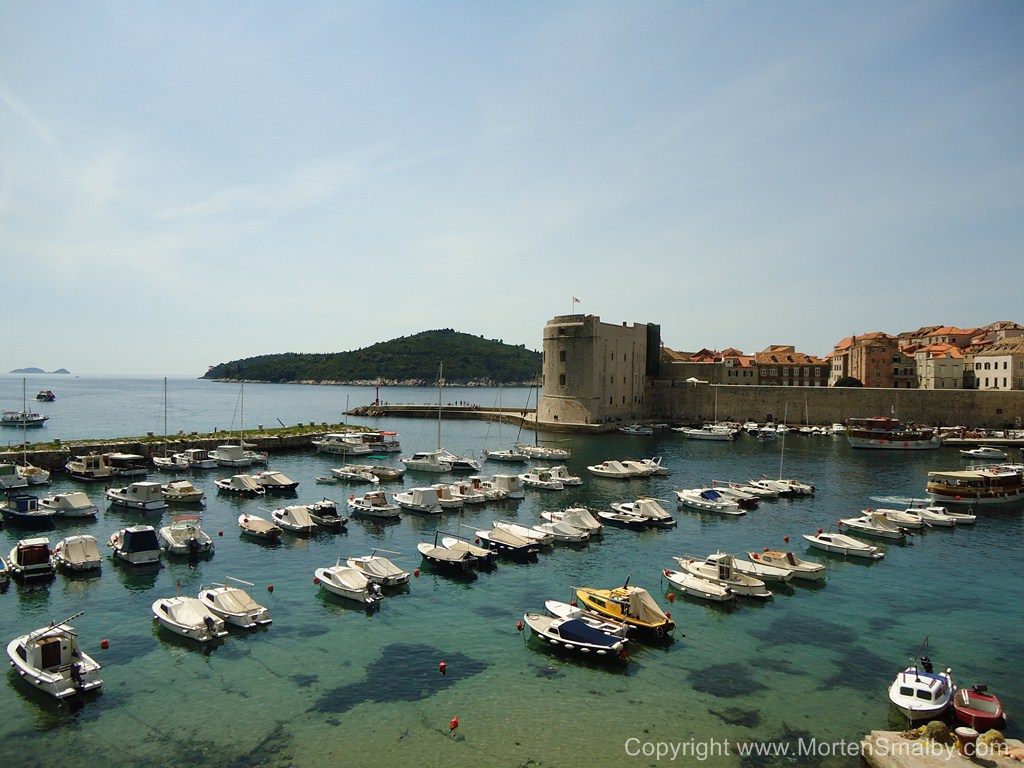 Before the Balkan war Dubrovnik was the absolute top destination in Croatia, the war, where large parts of the old town was damaged, was of course a major set back for the city, but meanwhile the city has regained its position as one of the major tourist spots in Croatia. The old town of Dubrovnik has been completely rebuild, only visible evidence left from the Balkan war is the many new red roof tops in the old town.
When we go to Dubrovnik we normally take the coastal road from Split, which takes about 4 to 4.5 hours by car, the trips offers a magnificent view on the coast and the Dalmatian islands. If you follow the coastal road you will have to pass through Bosnia and Herzegovina about 60 km north of Dubrovnik, so please remember the following.
Passport
Not to bring any items, which are applicable to custom?
It is wise not to speed in Bosnia, as you most likely will meet the police with a "laser pistol" checking your speed.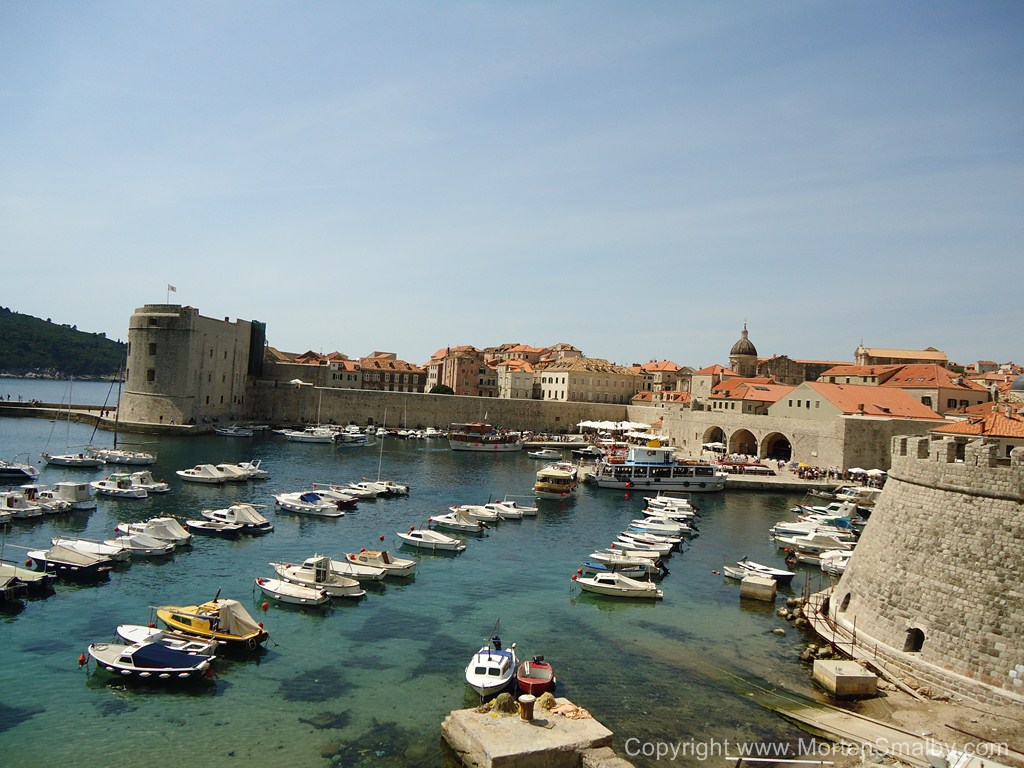 Alternative to going by car (or bus) is taking the Coastal ferry line, which goes from Split, via Hvar and Korcula to Dubrovnik; we tried this once and can absolutely recommend it, although the trip takes around 9 hours.
| | | |
| --- | --- | --- |
| Dubrovnik | Dubrovnik | Dubrovnik |
Here is a fee tips which might be useful for a trip to Dubrovnik:
1. Parking
Parking in Dubrovnik is relative expensive (1.5-2 Euro/hour) there are 3 parking spaces close to the wall, but before you decide to park on one of those you might read below where to find one of the cheper parking space, just 500 meters from Pile Gate.
This is how you find the the cheap parking space:
Follow the signs direction centre and later direction Hotel Hilton, when you pas Hilton on your right hand side, continue for about 150 meters, on your left hand you will see some green containers, here you have to turn left, follow the small road up hill and you are there (The best time to find a free space is early morning and late in the afternoon).
2. What to see or do while you are in Dubrovnik?
The e wall which is the absolute highlight.
The many churches inside the wall and the Cathedral.
Visit the city part Gruz where you find the green market and lots of small streets with the most beautiful private gardens in Dubrovnik, (In this part of town you also find the largest supermarket – Konzum).
Take a daytrip to National Park Mljet.
Drive to Mline and Cavtat which is south of Dubrovnik.
Rafting trip in Montenegro.
3. Prices and other useful stuff
Dubrovnik is more expensive then e.g. Split, but still 20-30% cheaper then e.g. Copenhagen
The city beaches can be quite crowded, so get there early or go to the city part Babin Kuk instead.
In main season June – September, you should book accommodation before you arrive, otherwise you risk ending up far away from the city centre.
Ask your land lord for a pick up in the Airport, as it is quite expensive with a taxi.
Hope these few tips will be helpful on your trip, and I of course would be delighted of any feedback, which could be helpful for other travellers.
Tags: Balkan war, Dubrovnik, our trips, Places to visit, Sightseeing, UNESCO