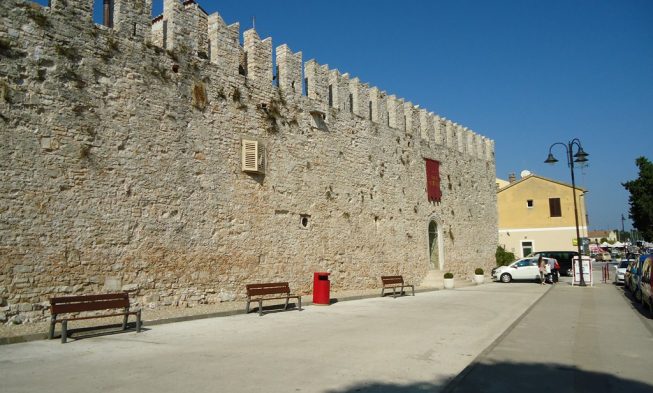 This town is situated on the west coast of the Istrian peninsula, only 25 km from the border with Slovenia, and about halfway between Porec and Umag. Novigrad, in Istria known as Cittanova, is known for its unique natural beauty, rich cultural heritage and the cleanest sea in this part of the Mediterranean coast.
Novigrad old town is located on a small island which was in the 18th century connected to the mainland; well-preserved city walls dating back to the early middle ages are one of the most beautiful tourist attractions of this place. Novigrad has retained its medieval structure and layout with narrow, winding streets and small shops, and there are several well-preserved examples of secular architecture from the time of the Venetian empire, such as the city lodge and several houses built in the Venetian Gothic style.
Beaches in Novigrad
Novigrad has many public beaches and you can find some isolated beaches as well, while for those who in Novigrad come with small children sandy beaches near the hotel are suitable as well as the water theme park.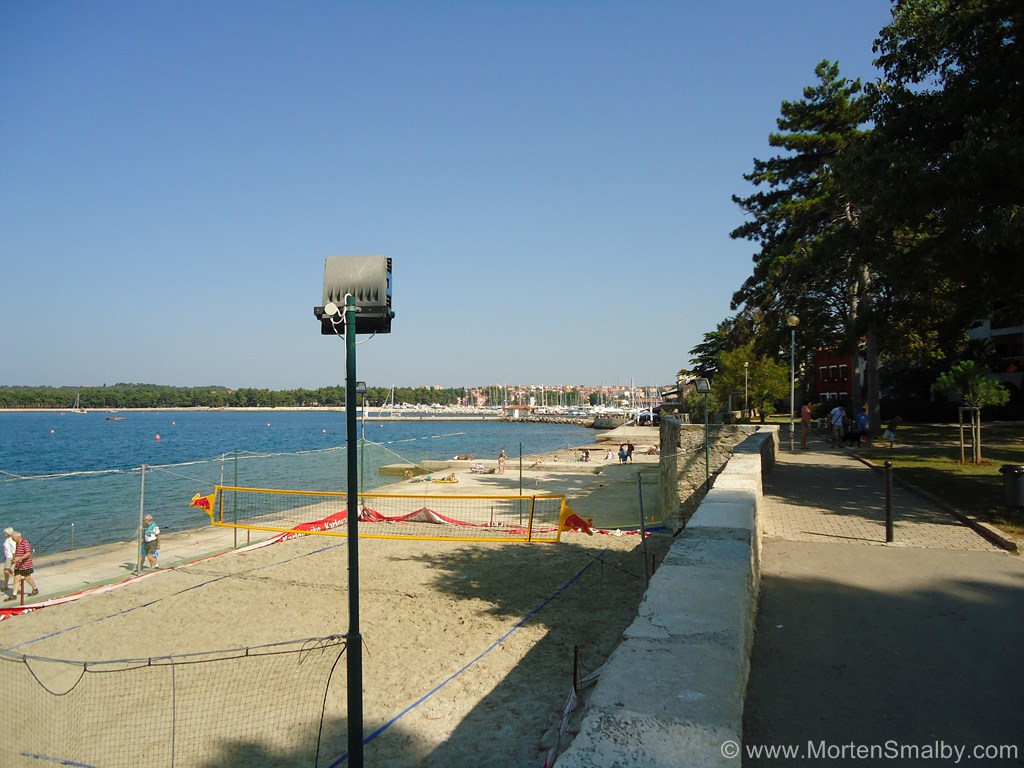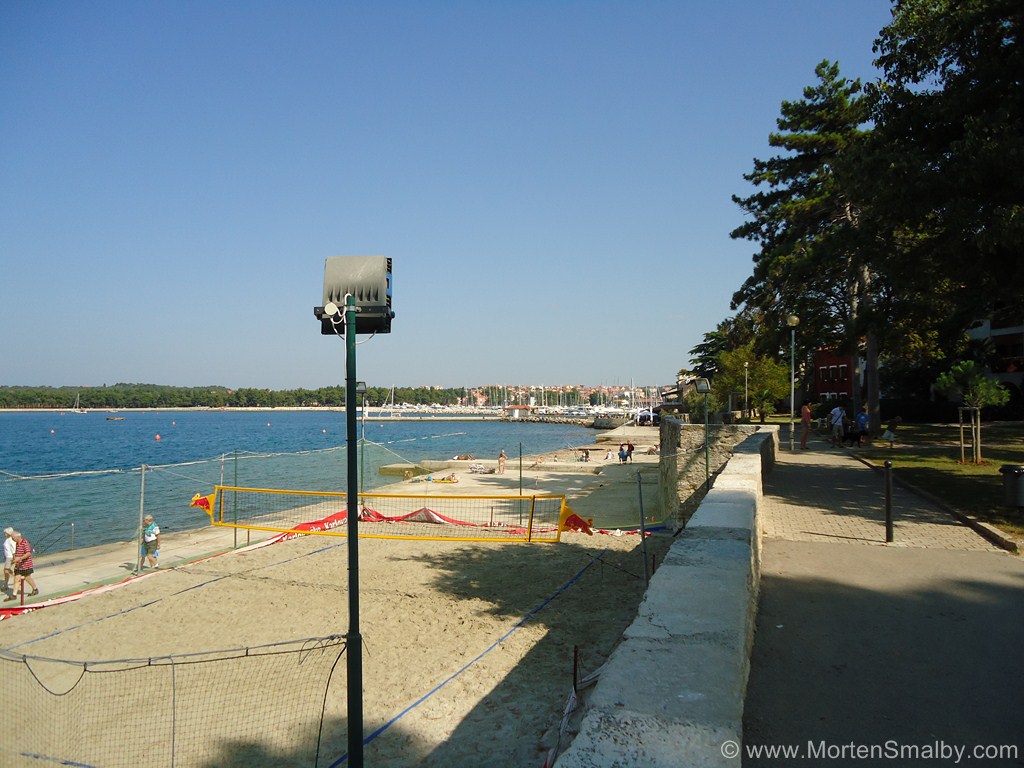 One of the most popular beaches in Novigrad is Karpinjan beach which stretches for 500 meters, located in the bay Karpinjan. Karpinjan Beach is mostly gravel and only a small part is rocky. This beach is equipped with showers, toilet, and supporting facilities: tennis courts, basketball, soccer and volleyball, pizzeria, patisserie and cafe. This Novigrad beach is only 1 km from the centre and it can be reached by foot on the illuminated pedestrian promenade, by bike on the cycle path or a car, which can be left on the parking lot by the beach.
Accommodation in Novigrad
Apart from hotels and campsites, in Novigrad you can find a wide range of private accommodation, family houses with quality rooms and apartments, some of which are close to the sea.
Hotels in Novigrad are mostly situated near the beautiful beaches, and besides standard accommodation and food offer, hotels have various facilities such as entertainment, sports, and a variety of excursions, spa and wellness, etc. Camps in Novigrad are situated on some of the most beautiful locations along the coast and they offer quality accommodation as well as numerous events, furnished toilets, good supply and hospitality.
Camping Mareda is located 4 km from the centre of Novigrad in Istria and it can accommodate 2.400 guests. Campsite guests have at their disposal 800 camping units, 28 mobile homes, 31 new mobile homes in the Istrian village.
Restaurants in Novigrad
One of the greatest treasures of this region is definitely excellent cuisine. For centuries, the city walls of Novigrad have kept magnificent culinary traditions. Today's modern gourmets and connoisseurs of fine food and wine can enjoy superb cuisine offered by this area. Apart from its unique food specialties, almost all restaurants in Novigrad and surroundings have a distinctive culinary motto that reads "quality without compromise" which also means that each customer gets the best deal of quality food.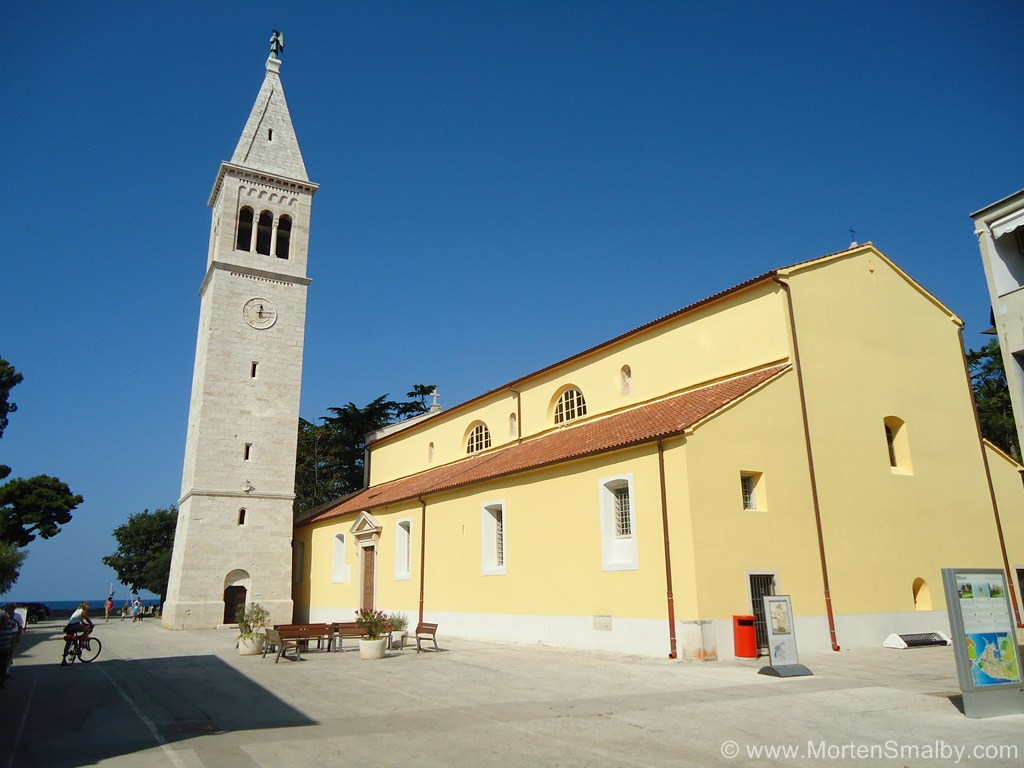 Also, Novigrad is rich in other natural resources, such as different types of olive oil and wine. Therefore, you can be sure that in Novigrad and the surrounding area you will have the opportunity to taste some of the best olive oils and wines.
Thanks to the perfect combination of superior professionalism in accordance with the highest international standards and Istrian culinary tradition based on the natural resources, restaurants in Novigrad are prominent in many gastronomic guides around the world, so you can be convinced that the culinary experience in Novigrad is to leave you breathless.
What to do in Novigrad
In Novigrad, in addition to its rich historical and cultural heritage, superb cuisine, comfortable accommodation and beautiful beaches where you can enjoy swimming, diving, surfing, you can also enjoy various sports activities.
If you prefer active holidays, Novigrad and the surrounding area offer a variety of sporting activities – from simple recreational to those for professional athletes. Modern tennis courts can be found in a number of attractive locations in the city. There are also facilities for football, volleyball, handball and more. So if you want to be active, the possibilities are endless.
Near Novigrad, you can experience horseback riding in truly inspiring landscapes, and it is an experience that you certainly don't want to miss.
One day trips from Novigrad
one day trip to Venice
one day trip to Postojna cave (SLO)
one day trip to Plitvice Lakes National Park
fish picnics
canoe safari
Shopping in Novigrad
Novigrad has various shops, supermarkets, souvenir shops, market, fish market, pastry shops, bakeries and other retail establishments, so that it will be the place to find everything you need during your stay in this beautiful Istrian town.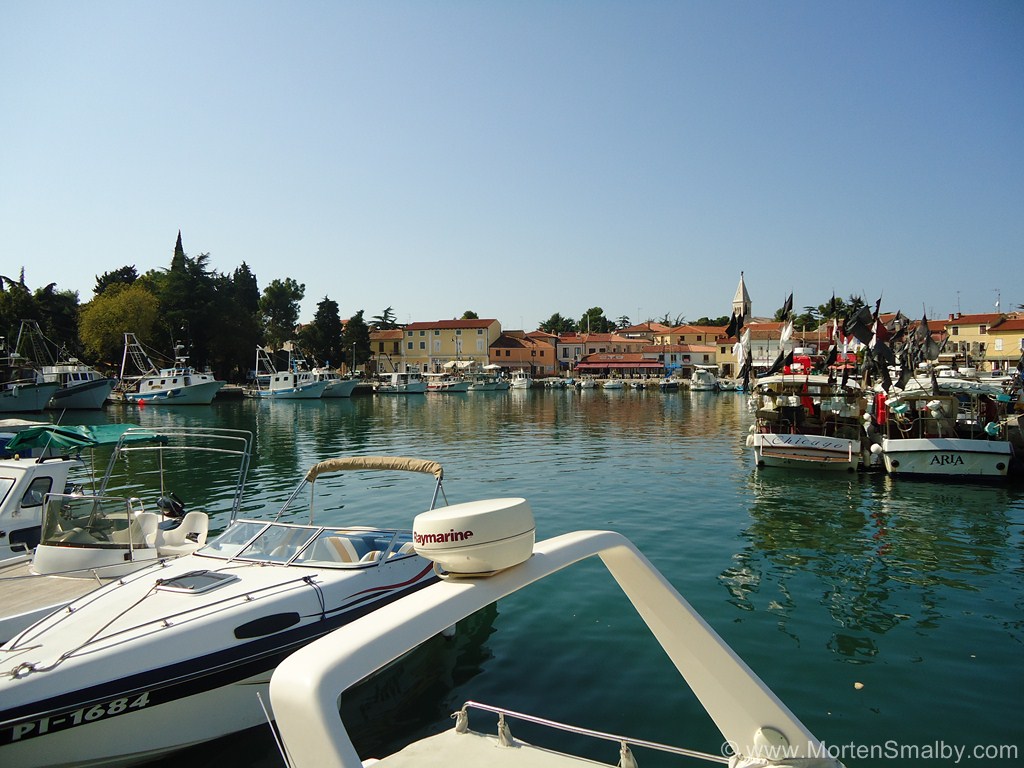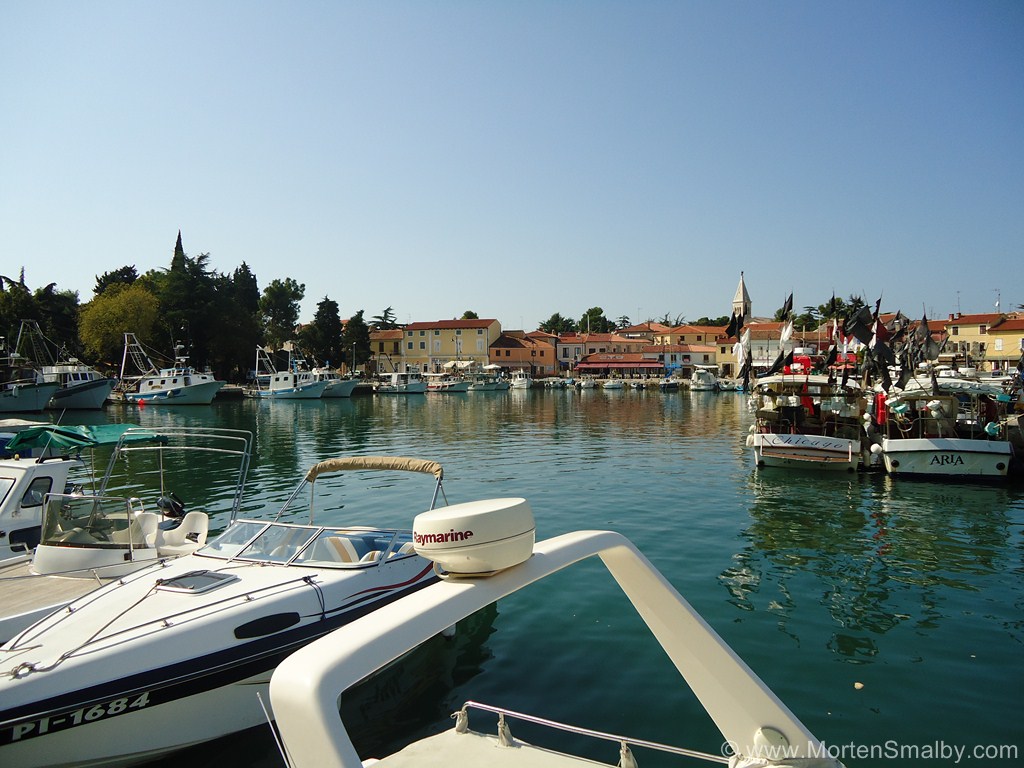 Nightlife in Novigrad
For all lovers of nightlife, entertainment can be found in one of the Novigrad bars, after which they can have fun in one of the Novigrad disco clubs. For lovers of more peaceful entertainment there is a variety of entertainment on the terrace with live music and dancing, but also a whole range of cultural events in the open, while for lovers of gambling, Mistral hotel has a casino.
In Novigrad, as well as other Istrian towns you can have fun at numerous folk festivals, some of which last for several days, and the most famous Novigrad festival is definitely the feast of St. Pelagius who is also the patron of the city, which is held from 25th to 28th August.
How to get to Novigrad
Istria is by road very well connected with the rest of Croatia as well as a good part of Europe, and still, the easiest way to travel is by car, but due to the fact that the Croatian roads in summer are often jammed, you should not neglect the other modes of transport.
The closest airport is Pula Airport, which is some 75 km away from Novigrad, which is approximately a one-hour drive.
Local bus services operate throughout the interior of Istria and are quite frequent and reliable. The local bus station is a bit from the centre, so if you are carrying luggage you might want to consider taking a taxi to the station.