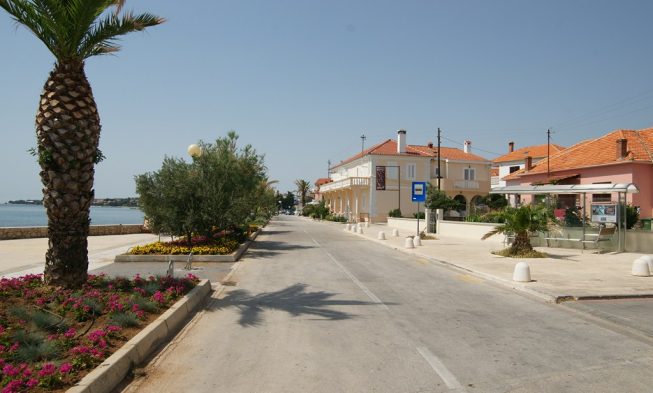 Petrcane is a small fishing village in Croatia, located only about 10 kilometres north of Zadar.
This small fishing village, nearly 900 years old, is characterized by picturesque Dalmatian houses, beautiful beaches, clear waters, fragrant pine trees and mild Mediterranean climate.
A beautiful bay in which Petrcane is located is surrounded by two peninsulas – Punta Radman and Punta Skala.
In Petrcane you can find a handful of lively cafés, restaurants, markets, hotels and numerous trails that lead through olive fields near the village which are perfect for hiking and biking. The residents of Petrcane were in the past mainly engaged in agriculture and fishing, but today tourism is one of the major industries of this Dalmatian town, and year after year this place has developed in this direction so that today Petrcane is known as a tourist resort with a lot of apartments, rooms and villas for rent.
Historical cities of Zadar and Nin are located only ten kilometers away.
Beaches in Petrcane
The most popular beach in Petrcane is located on a natural peninsula near the Pinija hotel. This beach is also known as Punta Radman. The beach is pebbly and rocky, one part is sandy which is perfect for children. One part of the beach belongs to the Pinija hotel and the entrance to this part is charged to all but hotel guests. Along the beach is a dense pine forest and many beach facilities that offer fun and relaxation.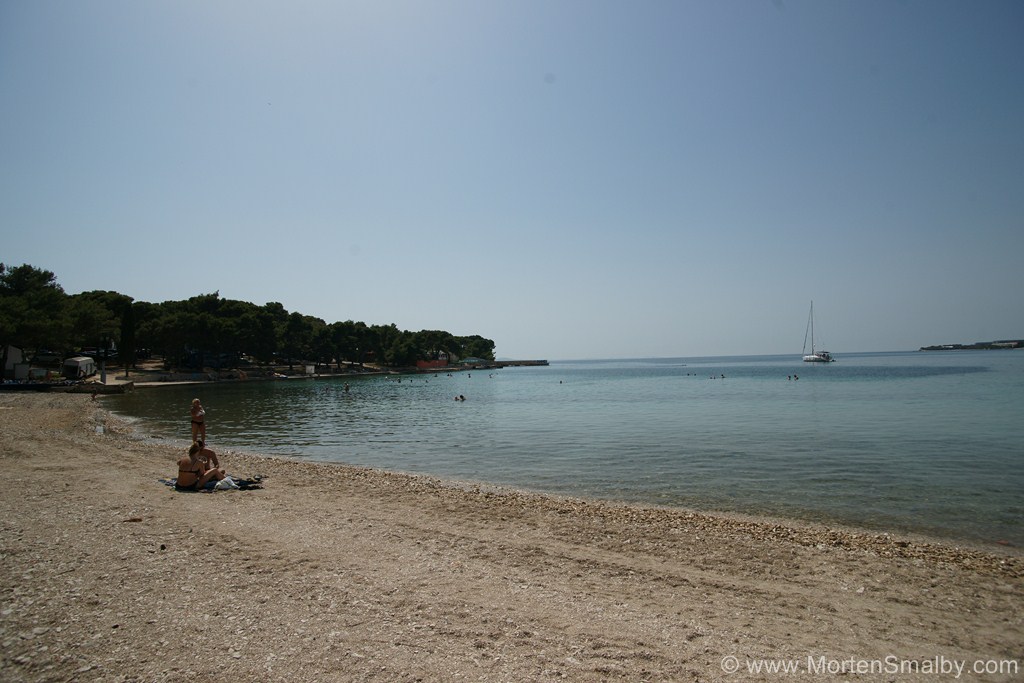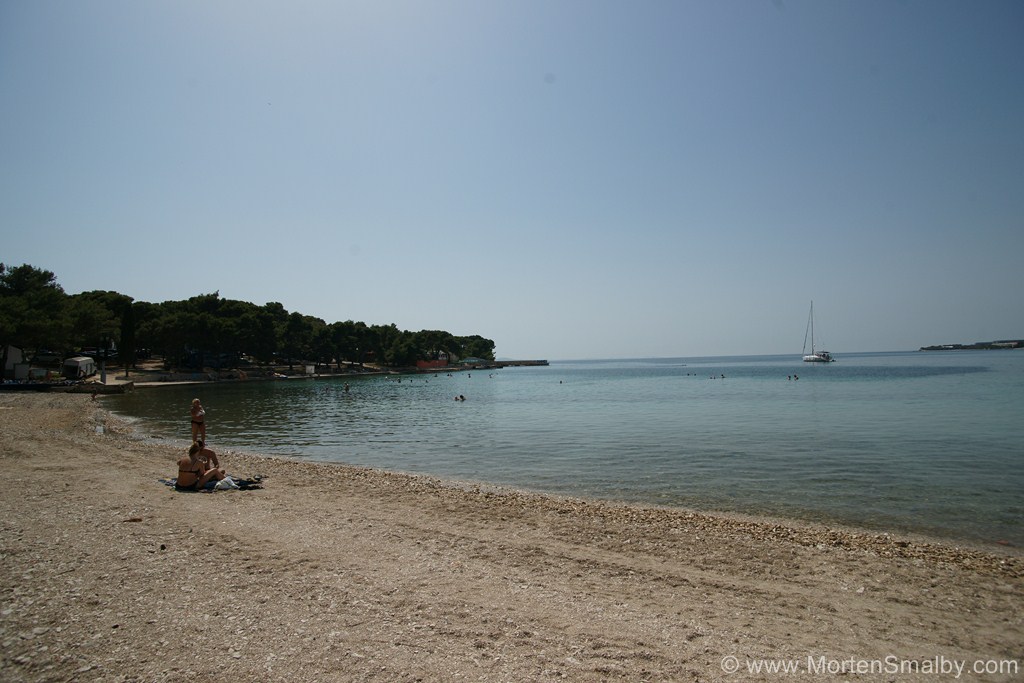 A little further is Nela Beach Club. It is a pebble – stone beach which offers a beach volleyball court, bar, open gym on the beach, a pirate camp, and a handful of pop, Latin, and rock music. This beach is a popular gathering place for young people. Admission is free.
At the nearby peninsula of Punta Skala is a tourist village Zaton, ideal for family holidays. The peninsula is covered with dense pine forest with magnificent natural beaches (gravel, sand and rocks). The forest on this beach has been quite cut down, but it is possible to find privacy in its somewhat obscure parts. Admission will be charged some 30-35 kn. One part of the beach is reserved for naturists.
A little further you can find an uninhabited natural cove Visevica that is not crowded, and it is good for nudism and greater privacy.
Accommodation in Petrcane
Petrcane offers a large number of private accommodation, from apartments, rooms and boards to hotel accommodation. There are Falkensteiner Hotels & Residences Punta Skala and Hotel Pinija.
As for camping in Petrcane, there are few of them mostly located just a few meters from the sea – Camp Puntica located near the centre of Petrcane, Camping Pineta and a little further on, in Zaton (9 km from Petrcane) is the largest camping in Dalmatia – Zaton Holiday Resort campsite.
Restaurants in Petrcane
Petrcane has a rich gastronomic offer, which was greatly aided by the development of tourism. In Petrcane you can find numerous cafes, restaurants and pubs where you can enjoy the true spirit of this Dalmatian place and hospitality of local people. The gastronomic offer includes a variety of local Dalmatian dishes prepared according to traditional local recipes. The offer includes daily fresh fish which, in combination with local, virgin olive oil, fresh vegetables and homemade wine provides a unique gastronomic experience. There are also the indispensable meat specialties, which in no way lag behind fish specialties, also cooked in a traditional Dalmatian style.
What to do in Petrcane
Besides the excellent cuisine, comfortable accommodation and beautiful beaches, where in the crystal clear waters you can enjoy swimming, diving, surfing or other summer activities, during your stay in Petrcane you can also enjoy various other activities – hiking, jogging, biking, horseback riding, bungee jumping, or you can opt for a day trip to one of these national parks and nature parks that are near Petrcane.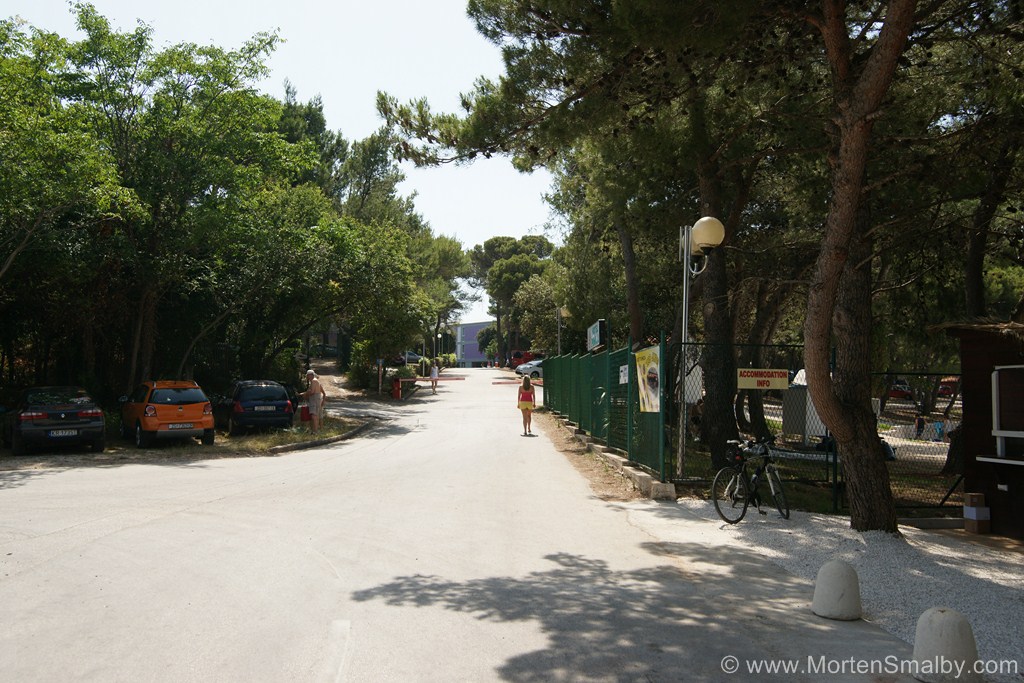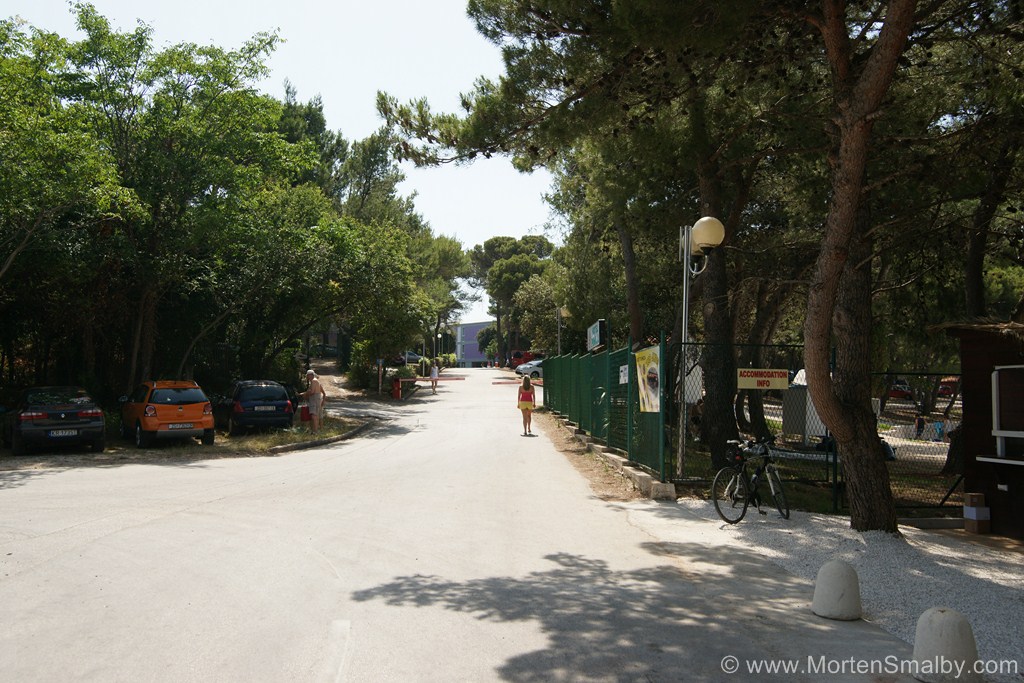 One day trips from Petrcane
visit to National Park Krka
visit to National Park Kornati
horseback riding in Zaton
bungee jumping from Maslenica bridge
one day trip to Nin
one day trip to Zadar
Shopping in Petrcane
In the centre of Petricane there are several small supermarkets, butchers, markets and bakeries. If you need a larger purchase, for a few weeks, we recommend you go to Zadar. The shop on the main square (Konzum) works every day from 7:00 a.m. to 9:00 p.m. (Sunday to 20:00), and here you can find most of the necessary ingredients. This is quite a small shop and there can be larger crowds at the cash register. There is a shop at the entrance to the Pinija hotel and the offer is not that rich as in Konzum, but if you're looking for a snack and a drink and you want to avoid the crowds, this shop will do.
At the gas station, which is located on the main road, you can find a shop that is open 24/7 and generally offers drinks and cigarettes, but it is quite far from the place and we do not recommend you to go on foot.
Cigarettes, cold drinks, phone cards and newspapers can be found at the Tisak kiosk located on the main square. Opening hours are 6:00 to 0:00 and the kiosk in the hotel Pinija runs until 23:00.
You can buy fresh fish directly from fishermen in front of Konzum every morning, 8:00 to 10:00.
In addition to stores, fresh fruits and vegetables are available at several locations in the village where locals sell local vegetables, fruits, olive oil and brandy – just take a walk along the coast and you will easily find them.
Nightlife in Petrcane
In Petrcane, as well as in other small Dalmatian towns, you can have fun to the Dalmatian song, dance and a wide range of local specialties. On the beaches there are a few cafes where you can relax with a variety of drinks and cocktails. One of them is Caffe bar Vagabundo known for its late night parties and good atmosphere – staff will make sure that you do not remain thirsty, you are only to have fun. Located in the heart of the village, Caffe Vagabundo is located just a few steps from the main square.
How to get to Petrcane
Local buses from and to Zadar stop on the main square in Petrcane and Zadar bus station.  Ticket price in one direction between Petrcane – Zadar is 13 kuna; public holiday timetable is equal to the timetable valid for Sunday.
Regular bus lines that drive along the coastal road stop on the main road in Petrcane and from the airport Zemunik you must first go to the main bus station in Zadar to catch a bus to Petrcane.
The nearest airport is Zemunik near Zadar, which is located some 22 km from Petricane (app. 30-minute drive).
The nearest A1 highway exit is Zadar Zapad (Zadar West) which is some 30 km from Petrcane. During summer months there can be traffic jam on the highway. If you are coming from direction Split or Dubrovnik, you can choose the coastal road which is much more interesting because it passes many picturesque tourist places but it can get very crowded during summer months so we recommend to use the highway.