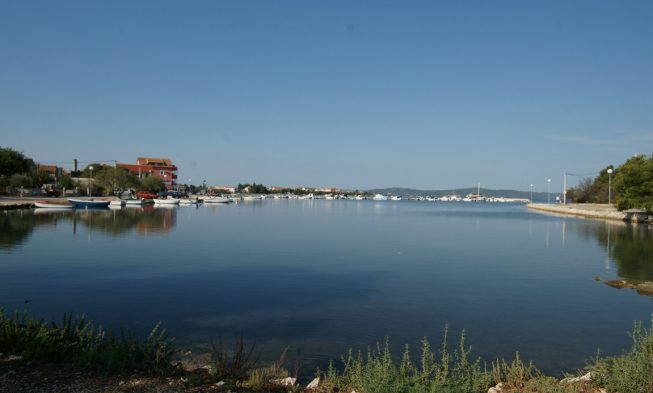 Sukosan is a small town located just 10 km from Zadar, in a nice, wide bay known as Zlatna Luka (Golden Harbour). Another advantage of this small Dalmatian town is the vicinity of five well-known national parks and two nature parks of which the most known are the National Park Kornati, National Park Paklenica, Plitvice Lakes National Park and nature parks Telascica, Vrana Lake and Velebit.
Sukosan has only 3000 inhabitants and the title of a tourist place was provided by the fact that it has over 3000 beds in apartments, boarding houses, motels and hotels.
Sukosan is also known as a nautical centre thanks to Marina Dalmacija which has 1.200 berths, 500 dry berths and a private beach which is located within the area of the marina which is unique on the Adriatic.
Beaches Sukosan
What attract many tourists every year in Sukosan are the beautiful sandy and pebbly beaches that are the right choice for a getaway in a true summer idyll.
In addition to the main city beach Djecji raj (Children's paradise) Sukošan has several beaches and many picturesque bays.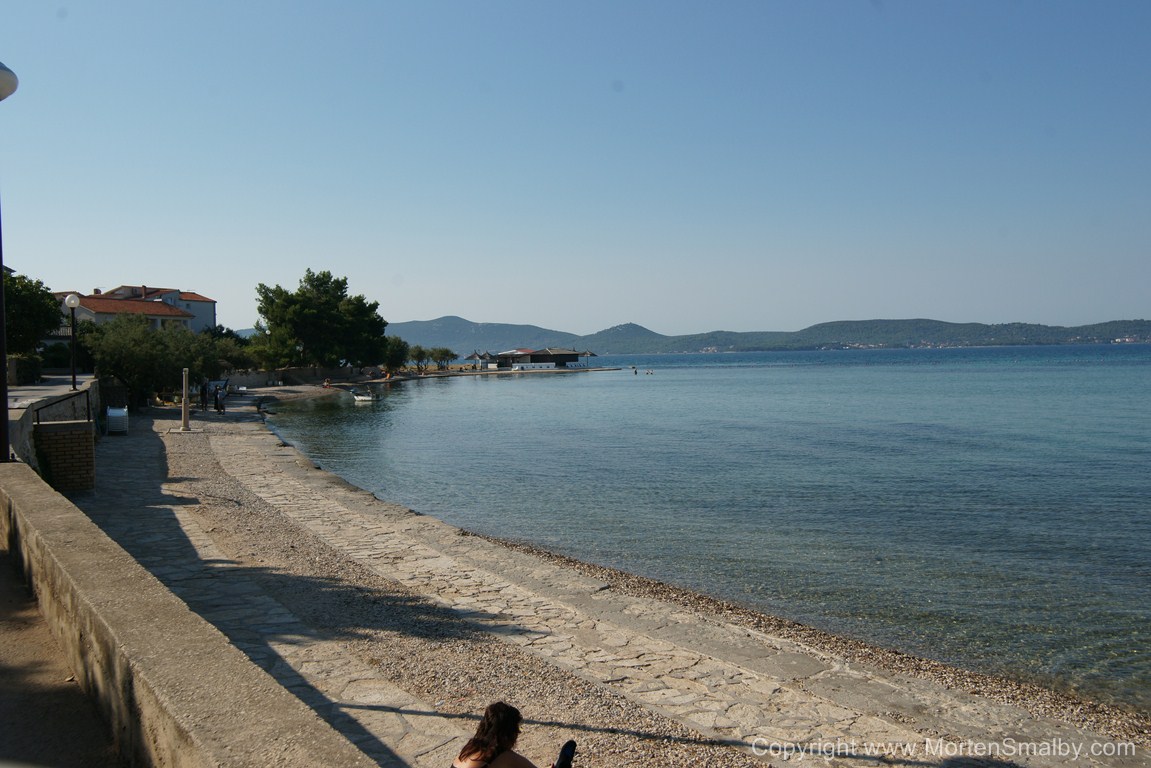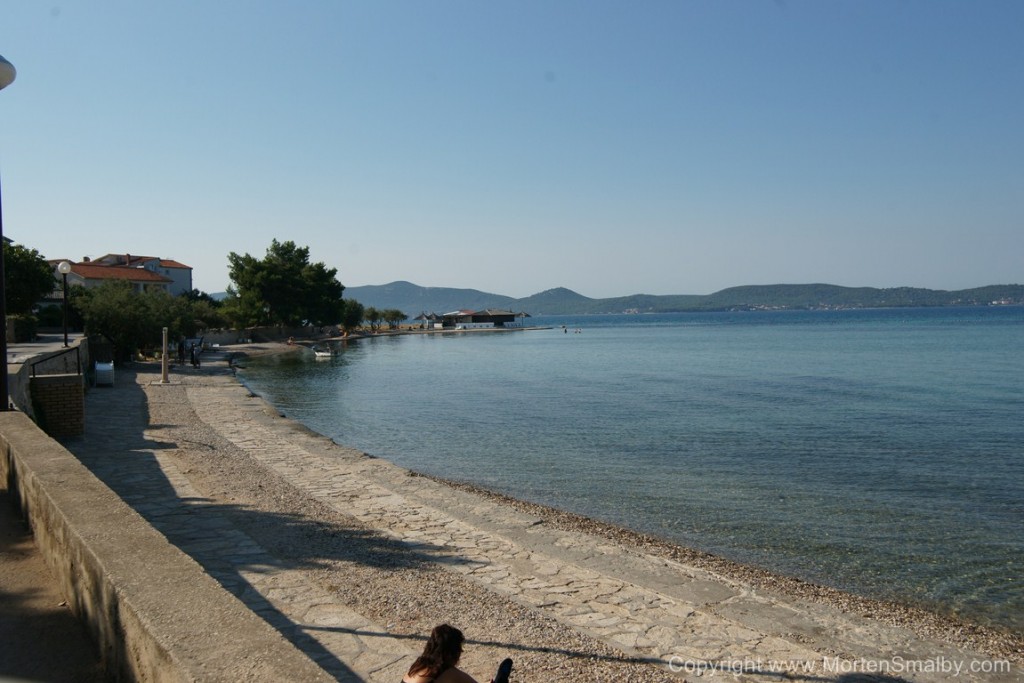 Most of the beaches in Sukosan feature a sandy and shallow bottom which makes them the perfect choice for family holidays. All beaches in Sukosan are generally protected by safety buoys towards the open sea and are fully equipped with showers, chemical toilets, trash cans, cabins, and a number of amenities.
Accommodation in Sukosan
As we have already mentioned, Sukosan has about 3000 beds in luxury apartments, boarding houses, motels and hotels. The very beginning of development of Sukosan as a tourist resort began in the late twenties. At that time, Sukosan was in the summer visited by about 500 foreign tourists, mainly from the Czech Republic and Germany. Precisely these guests named the shallow main beach in Sukosanu Children's paradise.
At that time began the construction and opening of the first apartments and guest houses, so it's safe to say that already in 1938 began the organized tourism in Sukosan.
As for camping in Sukosan, the most important campsite to mention is the camping Malenica, a private camp where you can relax in the beautiful nature, the sun, crystal clear waters and friendly locals. You can also spend a fun and interesting holiday at the private camp Punta with a capacity of 10 units, located on a flat ground in the shade of the trees, equipped with sinks, showers, space for showering, washing clothes, dishes, and refrigerators and ironing room.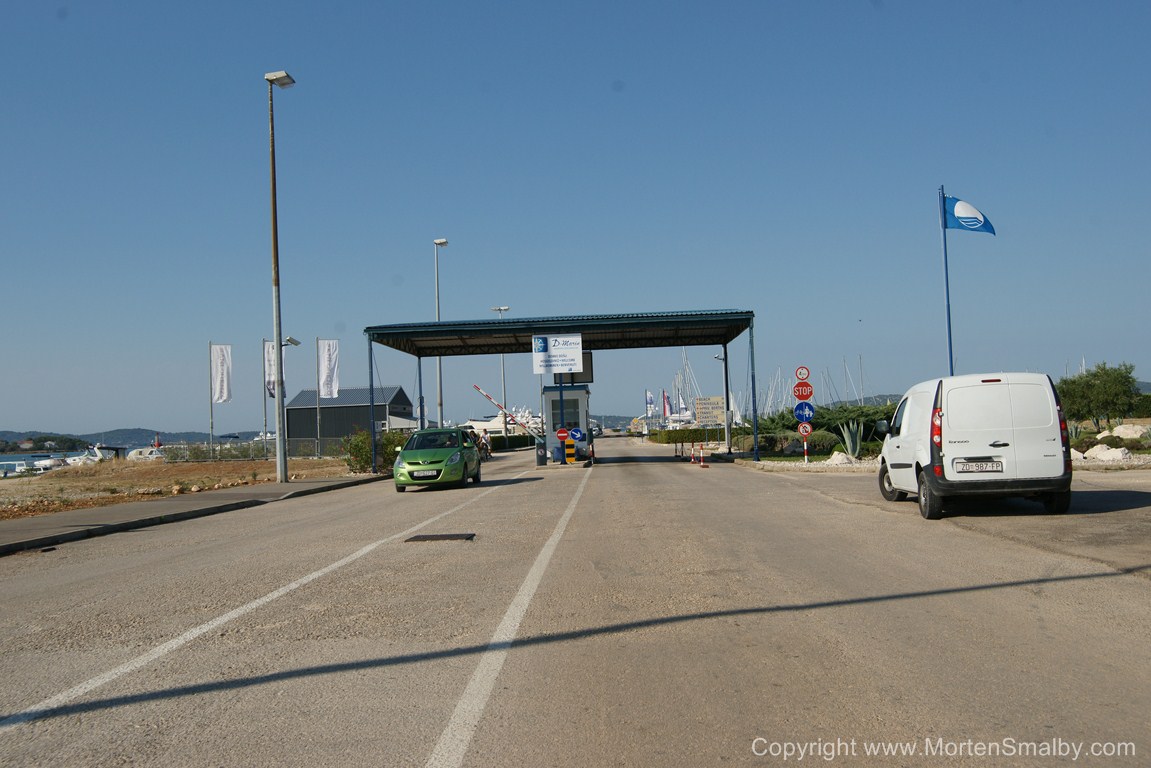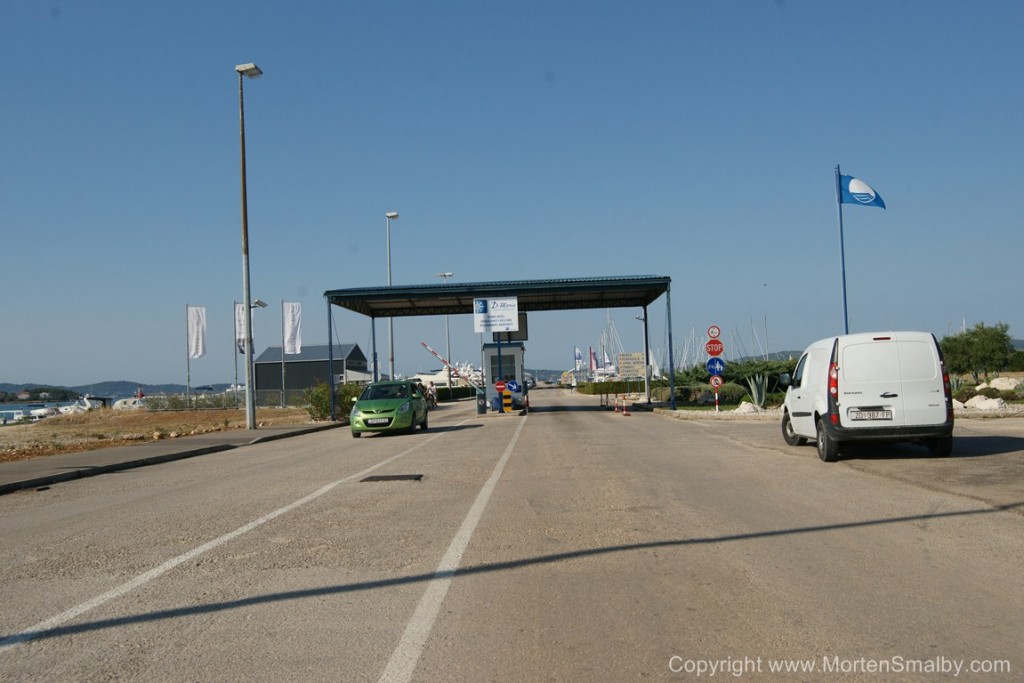 Restaurants Sukosan
Sukosan has a rich gastronomic offer, which was greatly aided by the development of tourism in this small Dalmatian town. In Sukosan you can find many coffee bars, restaurants and taverns where you can feel the true spirit of the place and the people and enjoy their hospitality. The gastronomic offer includes a variety of local Dalmatian dishes prepared according to traditional local recipes. The offer includes daily fresh fish which, in combination with local, virgin olive oil, fresh vegetables and homemade wine provides a unique gastronomic experience. There are also the inevitable meat specialties, which in no way lag behind the fish, also cooked in a traditional Dalmatian style.
What to do in Sukosan
Besides the excellent food and comfortable accommodation and beautiful beaches where in the crystal clear waters you can enjoy swimming, diving, surfing and other beach activities, during your their stay in Sukosan you can also enjoy various other activities such as walking, running, biking, rafting on Zrmanja etc, or you can opt for a day trip to one of the national parks and nature parks that are near Sukosan.
One day trips from Sukosan
visit to National Park Plitvicka jezera
visit to Nature park Telascica
visit to Nature park Vrana Lake
one day trip to Nin
one day trip to Biograd na moru
rafting on Zrmanja river
Shopping in Sukosan
There are a few smaller supermarkets in the centre of Sukosan where you can find all regular daily goods; in the centre you also find a butcher and several bakeries. If you need to shop for a weeks self-catering holiday we recommend you go to Zadar.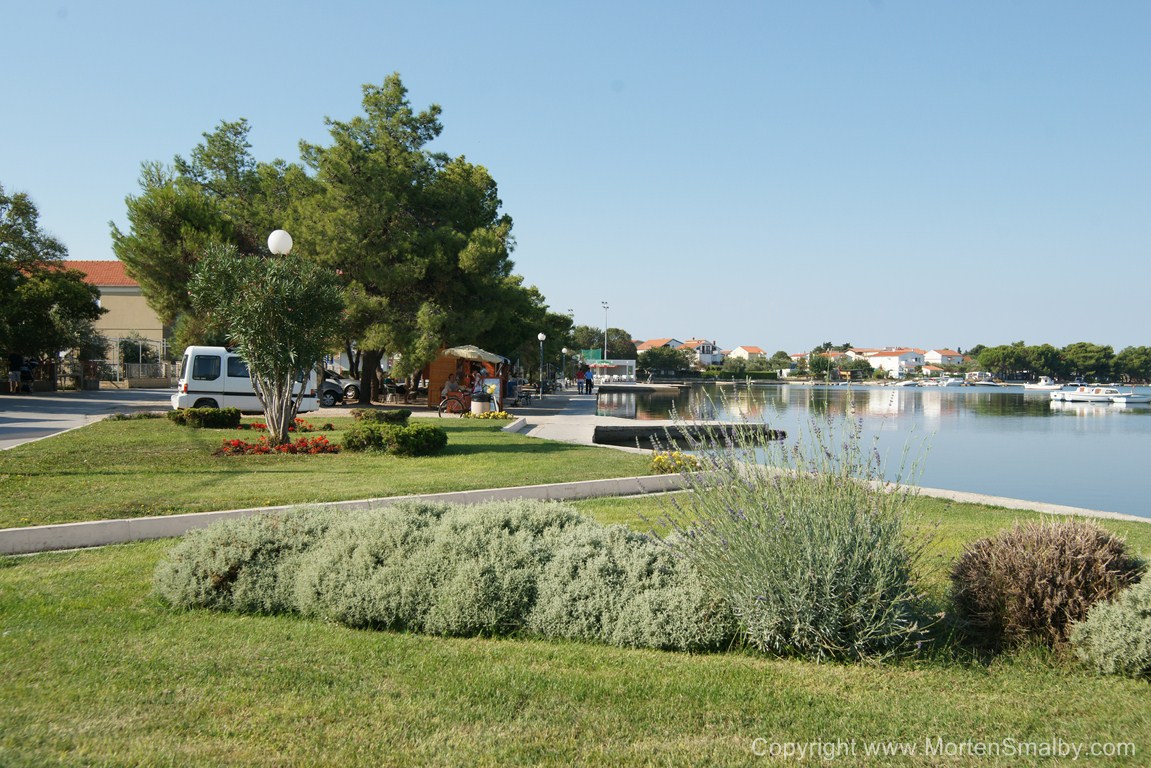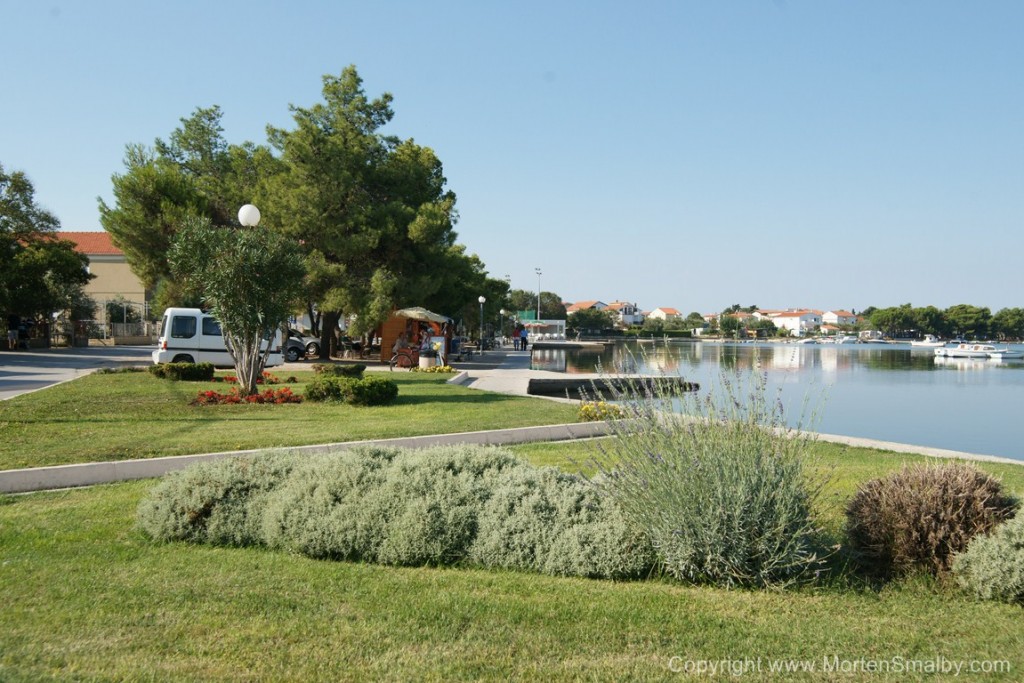 Nightlife in Sukosan
In Sukosan, as well as other small Dalmatian towns, you can have fun to the Dalmatian song, dance and a wide range of local specialties. On the beaches there are a few cafes where you can relax with a variety of drinks and cocktails. During the summer, some of them have a variety of performances and DJs. Larger discos and a livelier nightlife can be found in Zadar.
How to get to Sukosan
If you are coming from direction north or south via A1 highway, the nearest exit for Sukosan is Zadar 2. You can also use the coastal road but during summer it can get very crowded so it is better to use the highway.
The nearest airport is Zemunik near Zadar, which is located some 12 km from Sukosan (app. 15-minute drive).
Regular bus lines that operate along the coastal road stop on the main road in Sukosan and from the airport Zemunik you must first go to the main bus station in Zadar to catch a bus to Sukosan.