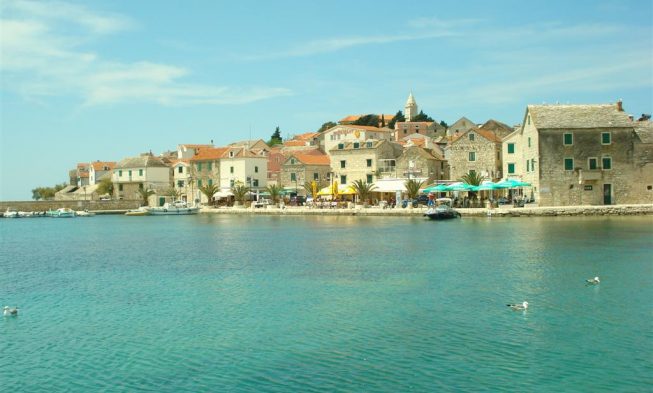 Primosten is a small town located between Sibenik and Split. The old town is situated on a small island which is connected with the mainland. Primosten attracts tourists with its interesting architecture, beautiful beaches and crystal clear waters. In the past, the population was oriented towards cultivation of grapevines, olives, fishing and today it is mostly oriented to tourism. The city is as a unique tourist destination indeed recognized around the world, and a large number of tourists come back to Primosten year after year.
Primosten was mentioned in old documents from 1564 under the name Capusta Cista. In the past it was an island protected by stone walls and towers and in the 16th century a movable bridge was built that connected this village with the mainland. Later the bridge was replaced by an embankment and Primosten thus becomes a peninsula.
Beaches in Primosten
Velika Raduca Beach is located in the Raduca peninsula. The beach is pebbly with a nice entrance to the sea and is ideal for families with children. Beaches on the peninsula Raduca are popular swimming destinations for locals and tourists, so in the season big crowds are very often. Near the beach there is a parking at extra charge. The beach is equipped with changing rooms, showers and toilets, and you can rent chairs and umbrellas. Given that most of the hotels are located in this part of Primosten, beach visitors have at their disposal a number of additional facilities such as tennis, volleyball, badminton…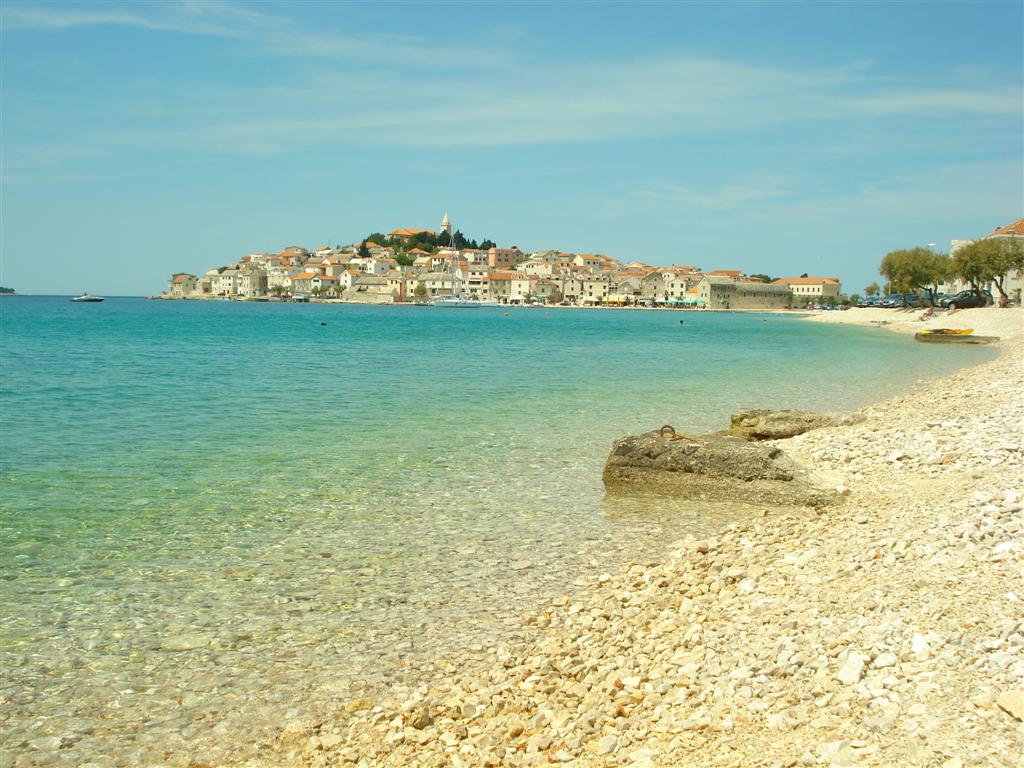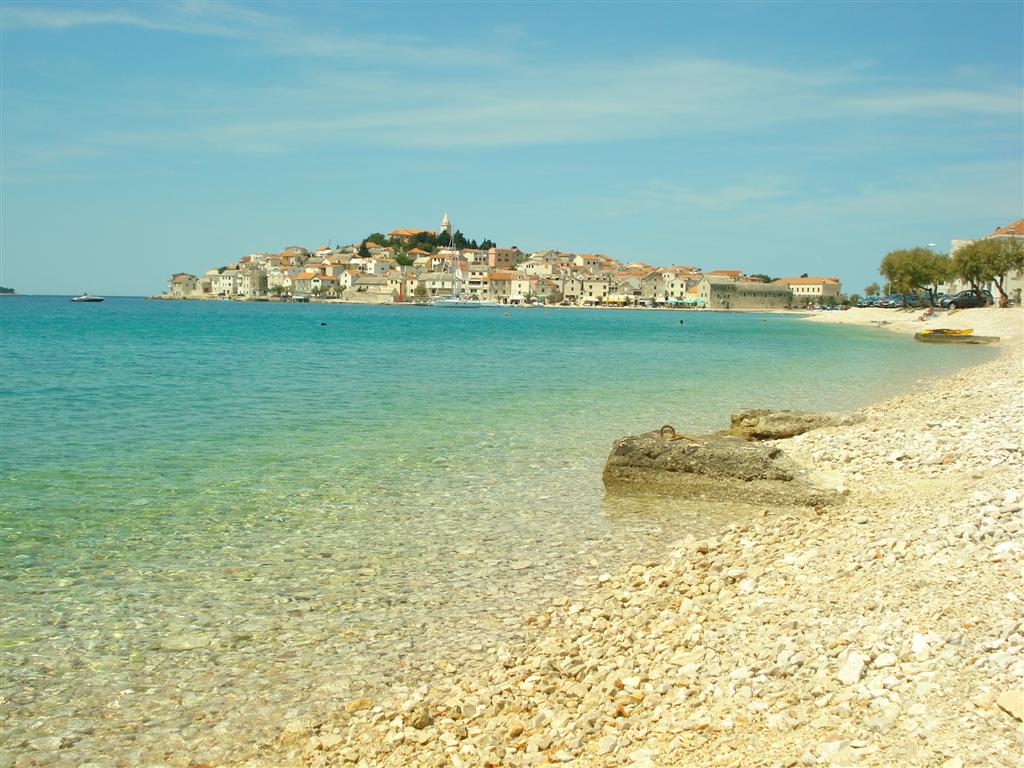 On the beach there is a bar where you can refresh yourself and a restaurant which offers a variety of Mediterranean specialties.
Along with Velika Raduca, Mala Raduca beach is one of the two most famous beaches in Primosten. No additional facilities like at Velika Raduca beach but as it is situated near it the guests can use its facilities. The additional facilities of the beach Mala Raduca are a trampoline for children and a cafe bar.
Primosten is a destination with a total of 20 kilometres of beaches, mostly pebbly and partly rocky. Therefore, if you do not like crowds that are really common in the season, in Primosten you can without any problems seek some hidden bay and enjoy the peace and tranquillity.
Accommodation in Primosten
Regarding hotel capacity, the biggest hotel is Zora with a total of 360 rooms. The hotel is located in a pine forest of the Raduca peninsula, close to the city centre. Besides Zora Hotel, Primosten has a few more family hotels. A great part of accommodation units belongs to private apartments and luxury villas.
At the entrance to Primosten from direction Sibenik there is a camp Adriatic with a total capacity of 1600 people. The camp is located on the peninsula of Punta, in a pine forest and spreading over an area of 14 hectares. Inside the camp there is a coffee bar, restaurant, supermarket, diving centre and sports facilities.
Restaurants in Primosten
Primosten has a large selection of restaurants and taverns which offer Dalmatian specialties prepared according to traditional recipes. If you want to enjoy fish or meat dishes we recommend tavern Toni. Fans of fast food, pizza and Italian cuisine can without any problem find a good pizza in the centre of Primosten.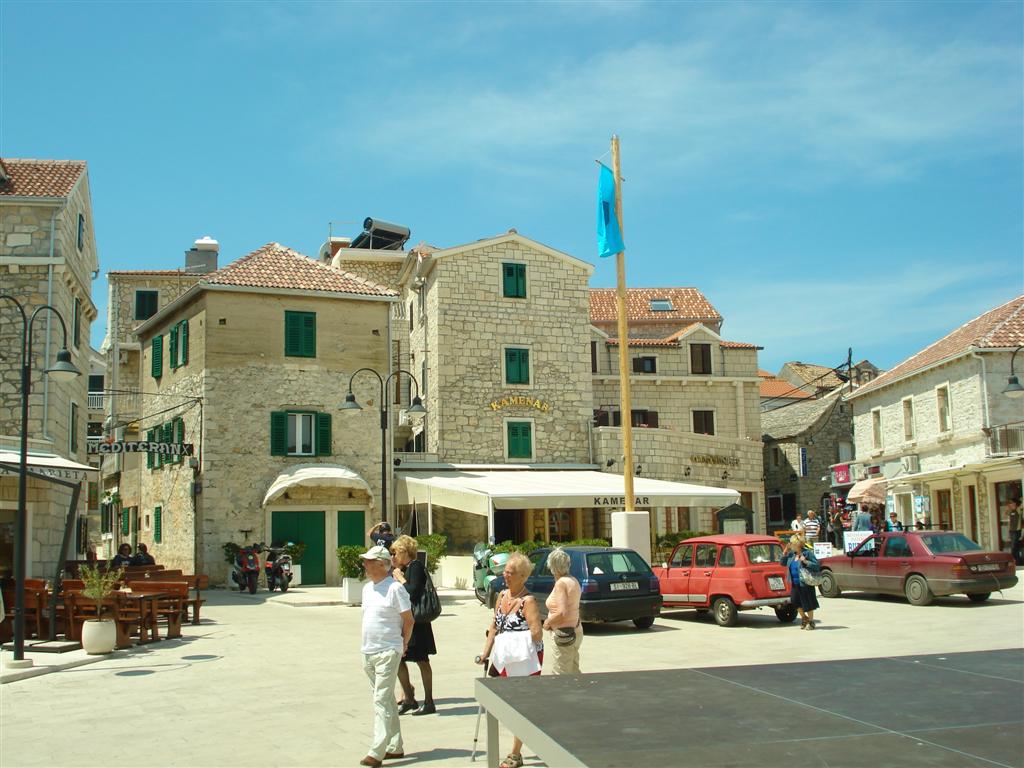 What to see and do in Primosten
Primosten is 25 kilometers from Sibenik, the oldest Croatian town on the Adriatic coast. Therefore, if you like historic sights we recommend a visit to the city of the king Kresimir.
Various travel agents from Primosten offer a plenty of one day trips:
visit to Medjuugorje and Mostar
various one day trips by tourist boats
Shopping in Primosten
In Primosten you can find several supermarkets that are in the season open every day of the week until late in the evening. Also in the centre there is a fish market, a market, a large number of souvenir shops, pharmacy, post office…
Nightlife in Primosten
For an evening out in Primosten we recommend to start from one of the coffee bars along the beach in the city centre and enjoy refreshing drinks while overlooking the crystal clear sea and the old town. For late night entertainment there is the Aurora discotheque which is one of the oldest and most famous discos in this region with a rich program for the season.
Getting to Primosten
If you are travelling by car from Split we recommend using the coastal road. The distance from Split to Primosten is 60 kilometres. If you are coming via highway A1 from Zagreb, then at the exit Sibenik take the road E65 to continue in the direction of Primosten. The nearest airport is Resnik near Split.