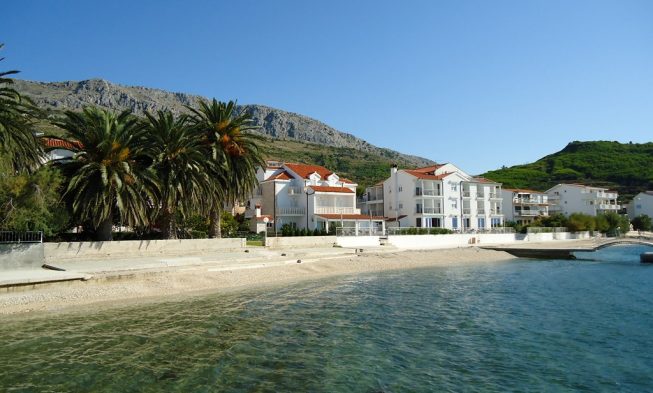 Podstrana is a small picturesque town located just 7 kilometres from the city of Split. Podstrana consists of five villages: the oldest one is Gornja Podstrana, which is situated on the slopes of the hill Perun, at an altitude of 290 meters. Strozanac, Grljevac, St. Martin and Mutogras are villages along the coast. The landscapes of Podstrana are truly amazing: mountain peeks and the southern slopes of Perun overlooks crystal clear sea with beautiful beaches and the banks of river Zrnovnica. Due to its ideal position, Podstrana has become an elite suburb of Split.
Rich cultural heritage, great variety of gastronomy and over 6 kilometers of beaches are the highlights of this small place that over the years attracts more and more tourists.
Beaches in Podstrana
The beaches in Podstrana stretch over 6 kilometers. Most of them are pebble beaches with small sandy areas. The water is crystal clear and and in all shades of blue. Natural shade could be difficult to find due to all family hotels and apartments by the sea but you will have no problem finding an accommodation with a sea view. Beaches are ideal for family with children.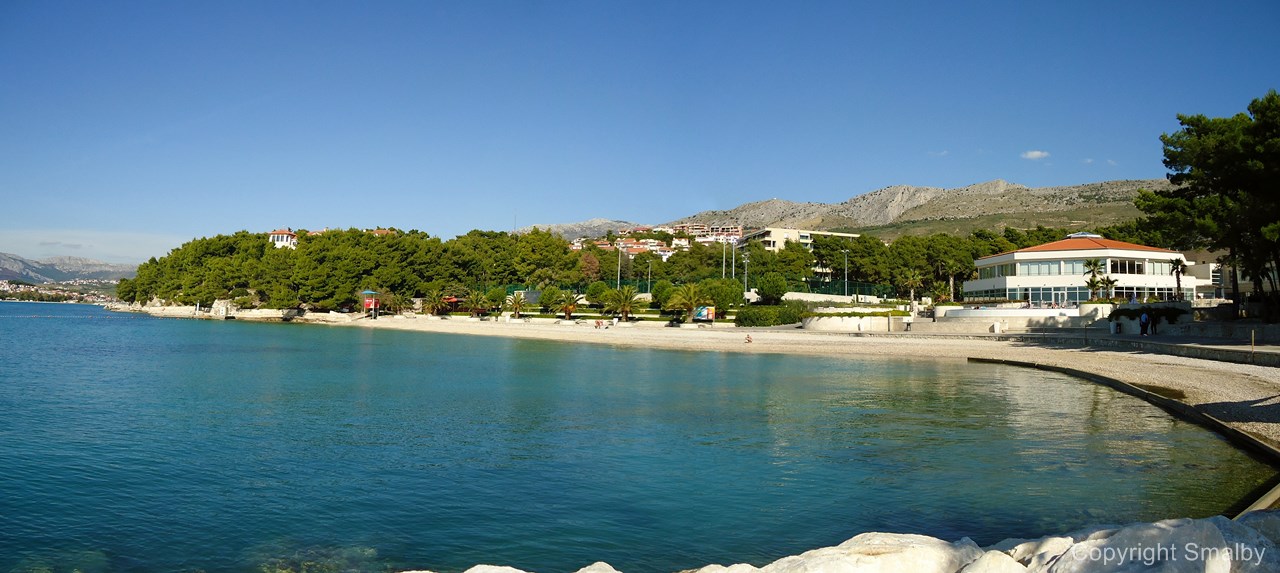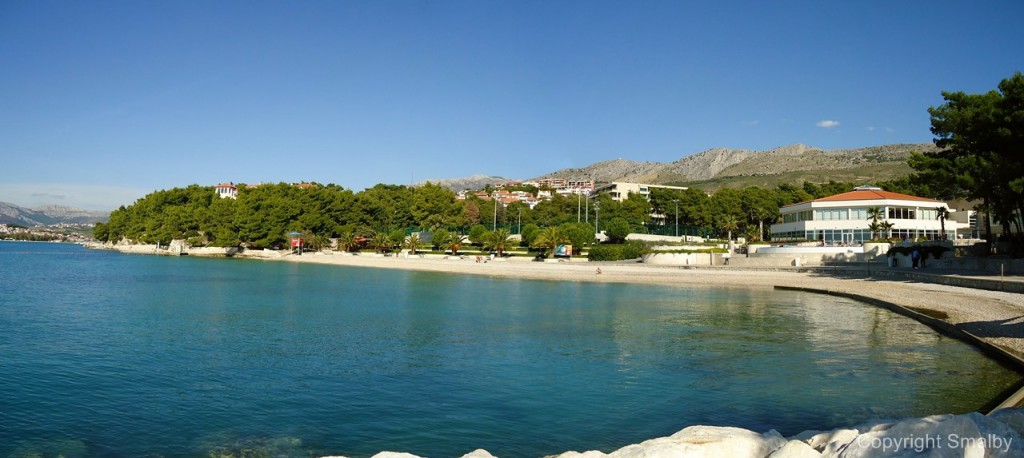 The most beautiful beach in Podstrana is the one of the Hotel Le Meridien Lav. When one of the most beautiful hotels in the area was under renovation, the beach was also completely renovated and a lot of different entertainment infrastructure has been added. Near the beach, there is an open outdoor swimming pool (for hotel guests only), children's playground, parking in the garage (extra charge). On the beach, there is a possibility of renting chairs and umbrellas, and right next to the beach, inside the hotel complex there is a cafe and a restaurant. There is also a great variety of different sports activities so you can try windsurfing, sailing, water skiing etc.
Accommodation in Podstrana
Podstrana has numerous accommodation units,  one part is in the hotels and the rest is private accommodation with apartments and villas.
The most famous hotel is the hotel complex Le Meridien Lav ***** that offers a wide range of luxurious and modern accommodation (a total of 365 rooms and 17 suites). The hotel is located directly on the coast and rooms have beautiful view of the sea, Split and the neighbouring islands. The hotel makes the perfect starting point for discovering Podstrana and whole Dalmatia. Another hotel with an amazing view is the Hotel Split which was opened in 2013. The hotel has 40 rooms available and it is located directly on the beach. On the top of the hotel there is a pool with a sea view. Hotel Sunce offers luxury accommodation at affordable prices and it is located directly on the beach. San Antonio hotel is another beach hotel in Podstrana. Hotels Eden and Neva are also great places to get a special and personal experience while overlooking the sea.
Restaurants in Podstrana
The whole region of Dalmatia is well known for its gastronomy. Everybody knows that the Mediterranean diet is among the healthiest diets in the world but don't be scared with that "healthy" part, every dish is absolutely delicious. Dalmatian cuisine combines the Mediterranean recipes with local and fresh ingredients. All the recipes include a lot of fish, vegetables and olive oil and they are an amazing mix of traditional and modern cuisine.
If we talk about must-try dishes, the top 5 definitely are: grilled fish, black risotto, peka, pasticada and prosciutto in combination with Pag island cheese.
Gastronomy in Podstrana really offers a lot; in restaurants, Dalmatian dishes are prepared according to the traditional local recipes and they really stand out. Podstrana has a great selection of local taverns, restaurants and pizzerias. Restaurant Jure offers great homemade food with the best view ever, there is also Restaurant Arkada that is famous for its rich tradition,it has been there since 1969. Tavern Argola is situated in the Old Podstrana, 3 km above sea level; it is an open-air restaurant with traditional menu that will suit everyone's taste.
What to do in Podstrana
Podstrana is a blue paradise for everyone who wants to sit in the sun and forget the world. Crystal clear sea is so inviting, no matter if you just want to relax or to do some water sport. Here everything is about enjoying and taking it easy so embrace that special Dalmatian way of life.
Due to the excellent location of Podstrana, close to Split and Omis, there are several great opportunities to do day trips  by yourself or to join an organized tour by some of the local agencies. Since Podstrana is located just 7 kilometers from Split, the first place for sightseeing is definitely Split. This Mediterranean city is full of history, there is something interesting to see in every corner. While you are there, don't skip a coffee break on the main promenade of Riva. Salona and Klis are also two amazing landmarks; Salona is an ancient city and Klis is a medieval fortress where Game of Thrones was filmed. Trogir is another picturesque coastal town you should't miss and if you strive for adventure, Omis is the place for you.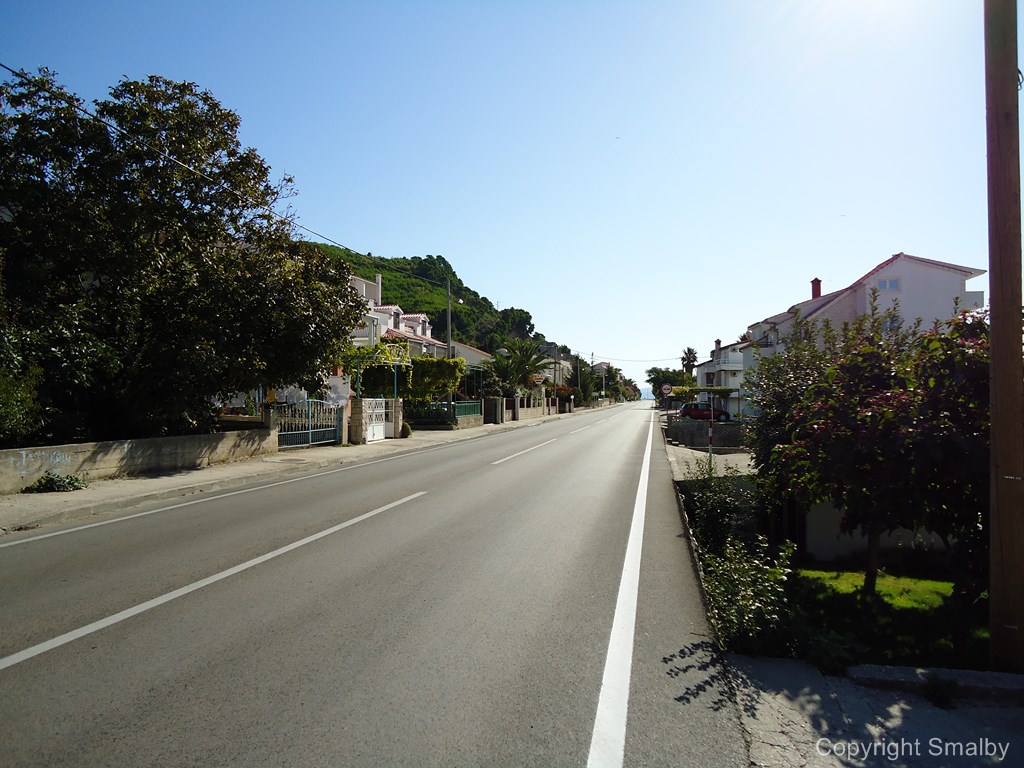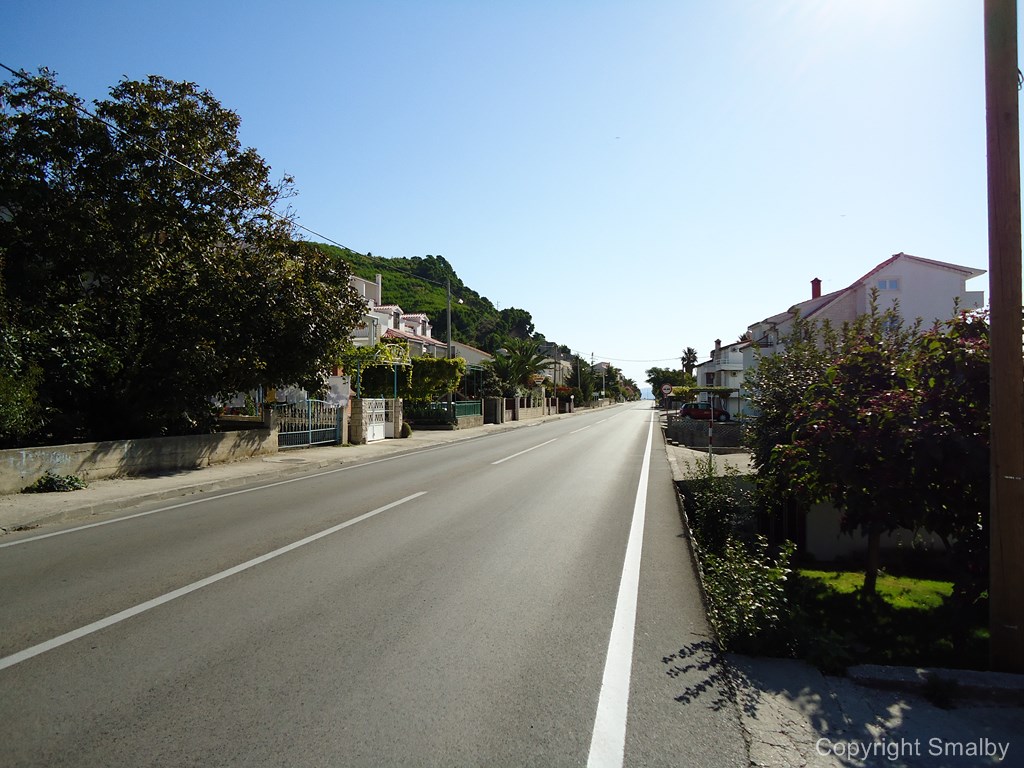 Different travel agencies from Podstrana organize a number of one day trips:
one day trip to Dubrovnik
trip to Medjugorje and Mostar
various day trips by tourist boats on Brac, Hvar and Solta
trip to National Park Plitvicka jezera
Shopping in Podstrana
Podstrana has few grocery stores that are open every day where you can find a huge range of groceries. There are also food markets where groceries are usually fresh and locally produced. If you want to go to a larger hypermarket and shopping center, then we recommend City Center One which is only 5 kilometers from Podstrana. Besides the hypermarket, in the center you can find a large selection of fashion, footwear, perfume shops, pharmacy, movies etc. Only few hundred meters from it, there is another large shopping mall called Mall of Split where you can find everything you need under one roof.
Nightlife in Podstrana
In Podstrana, you can relax in one of the bars that are located directly at the beach and enjoy really great variety of cocktails. However, for different options of nightlife, we recommend going to the nearby city of Split. Split has numerous outdoor cultural events and coastal bars that stay open until late night hours. Clubbing scene is also very lively, clubs are open until 5 or 6 a.m.
Getting to Podstrana
There are plenty of daily bus connection from Split to Podstrana, you can take a local bus number 60 or Dalmatinac bus; both of them leave approximately every half an hour. The bus ticket is about 15 kuna and the trip takes about 20 minutes. During summer, the road can get crowded.
If you are arriving to Podstrana via the highway you should, exit the highway in Dugopolje and then drive in direction of Split and later Omis. From the highway exit, there is about 15 km to Podstrana.