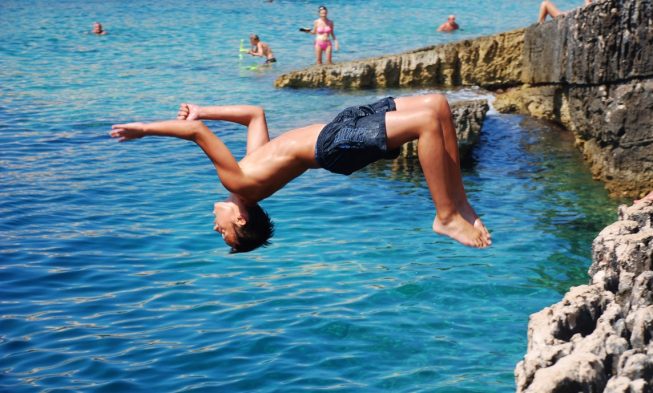 What is useful to know if you want to visit the Kornati National Park?
How to get on Kornati islands
Location of the park is in the central part of Croatian Adriatic Sea, about 7 Nm from Murter and approximately 15 Nm from Sibenik or Zadar. You can get on Kornati by any sea-going vessel, either your own boat or using the transport service of some local boatman or touristic agency in Murter or some other place on the Adriatic coast.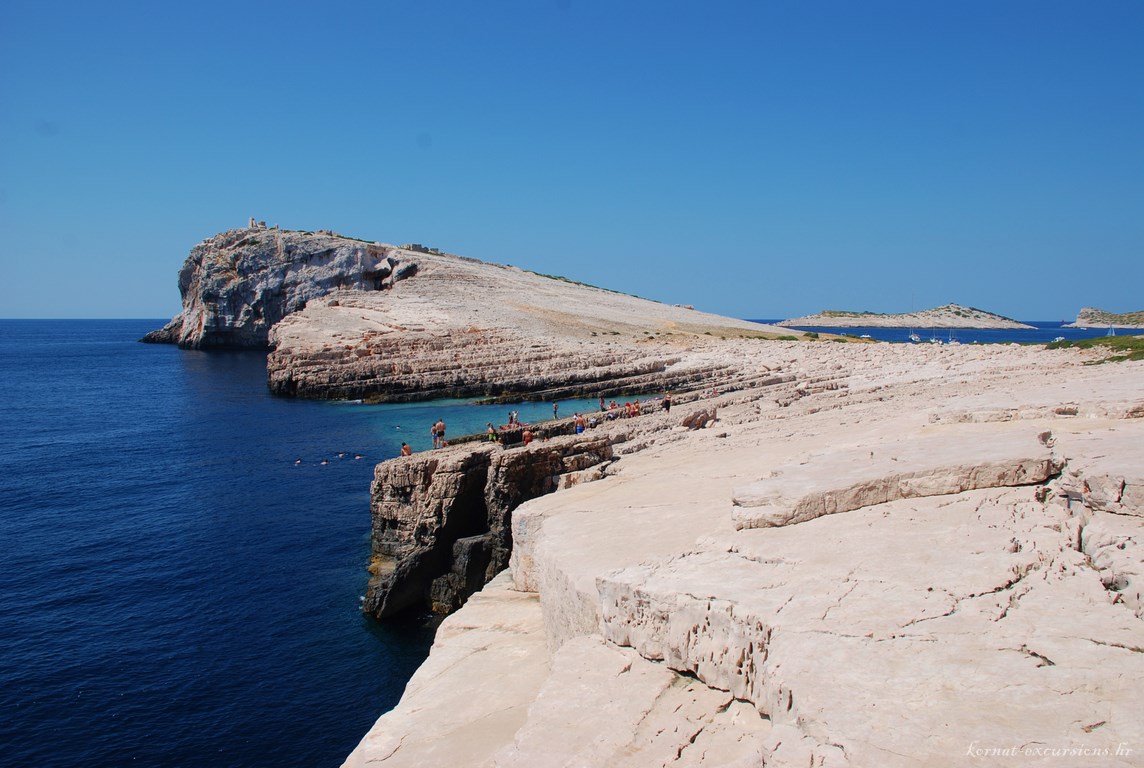 Entrance – without boat.
The most commend way to get to the island of Kornati is to take one of the organised tours from Zadar, Sibenik or Murter, the price for the whole day tour is usually around 35 – 40 Euro per person and includes the following.
boat ride,
welcome drink,
Kornati National park entrance ticket,
lunch (fish or meat, salad, bread, wine or juice),
Tourist guide.
Entrance by boats – see prices at the end of this document
Two "stationary" Visitor Reception Centres operate within the Park:
Zakan Harbor on the Island of Ravni Zakan (south eastern part of the Park)
Vruje Bay on the Island of Kornat (north western part of the Park)
Here you can buy entrance tickets for boats, souvenirs, and permits for recreational fishing and scuba diving.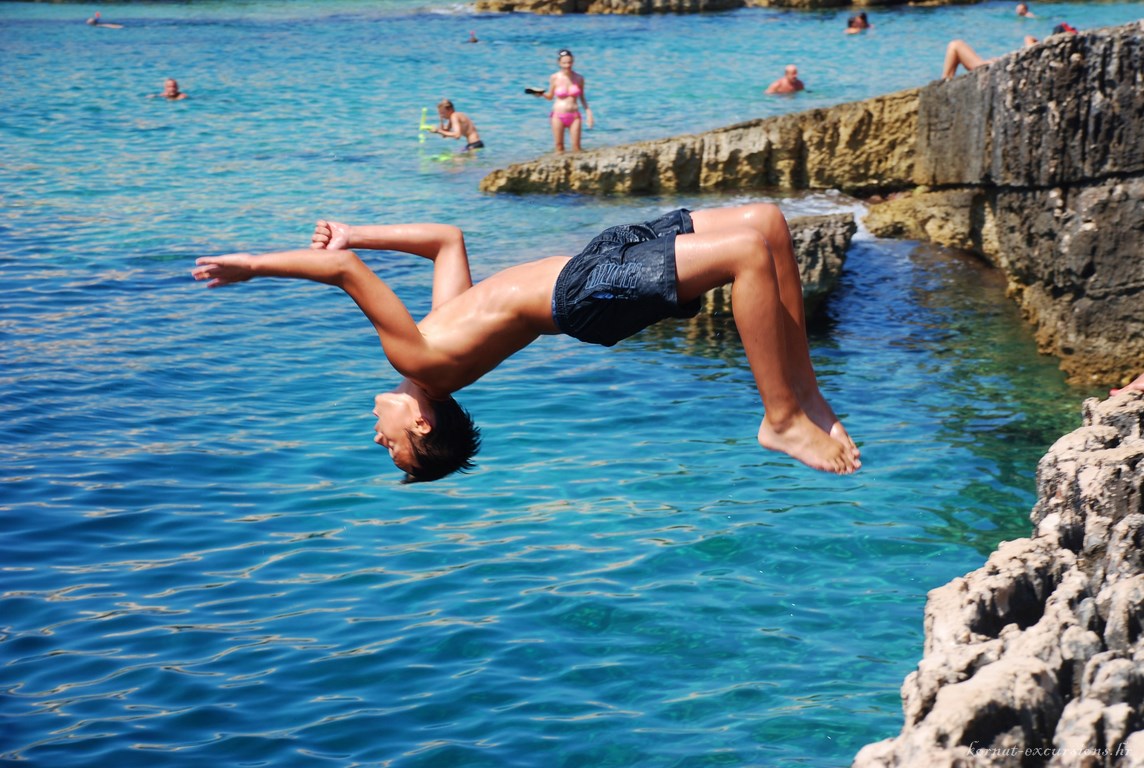 What to do at Kornati Island:
If you arrive by own boat you should Cruise through a maze of Kornati island (To take the cruise, you only need to have a valid entrance ticket to the Park.)
Swimming, diving and snorkelling, No special permit is required for snorkelling – diving without autonomous diving gear. If you intend to dive using the autonomous diving gear, you must do so only as part of an approved organized group.
Hiking on the Kornati island, It is not hard to reach the hilltop view locations. Keep in mind that summer heat can make hiking unbearable. I recommend you take a hat and other sun protection products because there is not a lot of shade on the islands.
Recreational fishing Is allowed only if the interested visitors previously provide themselves with recreational fishing permits.
Wild bird and animal watching
You can enjoy in cultural events such as:
Festivity on Tarcu is held on first Sunday in July, due to catholic holiday of Madonna of Tarca on Kornat islands.
Kornati Cup is traditional sailboats regatta, which marks the beginning of tourist season, and is held in April.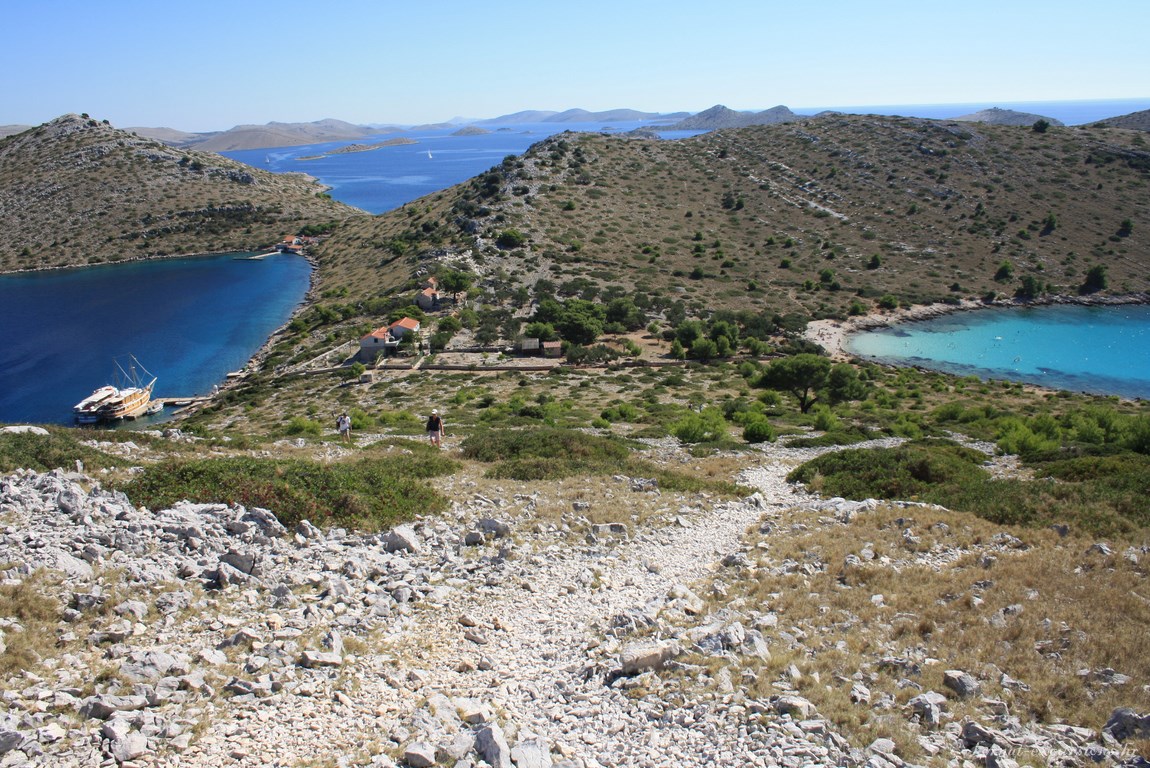 When is the best time to visit park:
The Kornati National park is opened through the whole year, you can enjoy in the quietness and serenity of the natural sea ambiance and the fresh air. This region is ideal for water sports (sailing, sport-recreational fishing, scuba diving, snorkelling) and for those who enjoy seclusion, better known as Robinson tourism. These things make your visit to the Kornati National park a unique experience! If you try it, you will know what we are talking about!
Excursions:
Excursions are organized by tourist agencies, so if you come as individual guest our small group you have large selection of tours. Here is an example:
M/S plava Laguna sails from Borik Marina (Close to Zadar), the day trip of 10 hours include the following:
· Sailing to and around the islands
· Entrance ticket
· Swimming by the island Mana
· Lunch at Captain Igor´s house
· All the wine you can drink during the day
To pre-book this tour you can call the manager Branko at +385-98-875-746 (more photos and info on his website here )
For information about other organized operators you should consult homepage of the national park Kornati.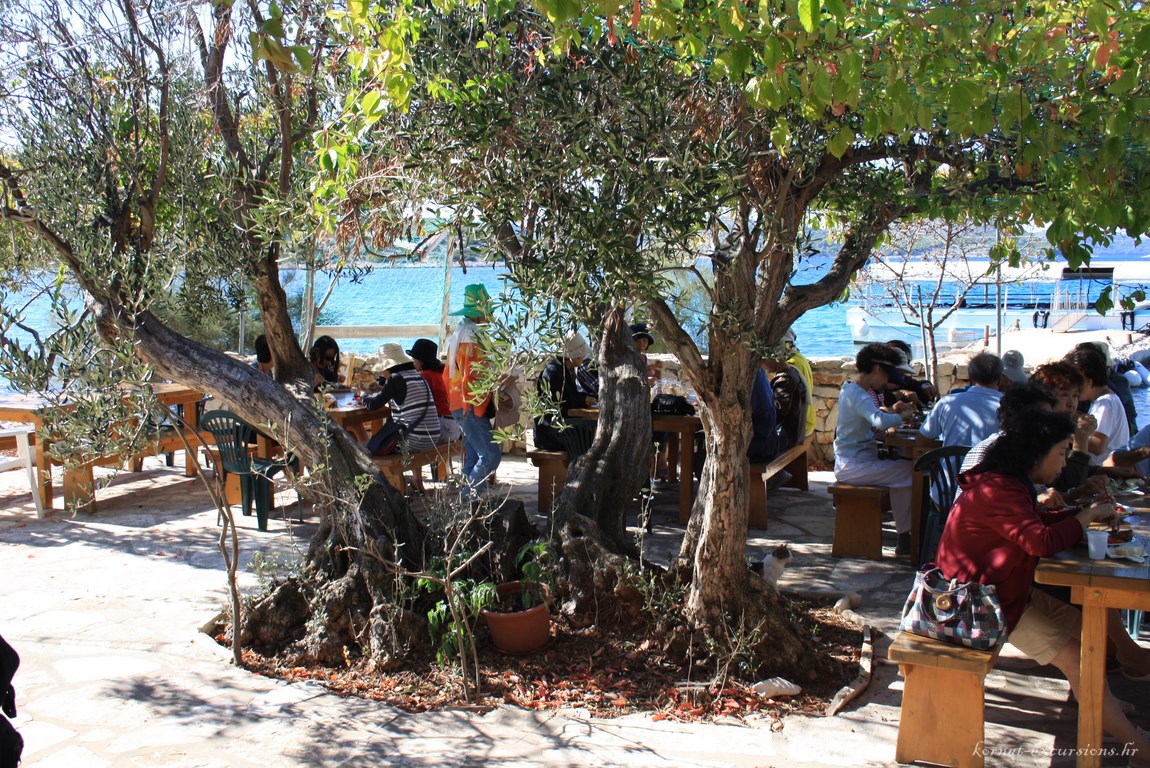 Accommodation:
Visitors interested in overnight accommodation in the area of the park may contact any touristic agency (mostly from Murter)  who rent cottages on the islands, organize transport to the park and also provides additional services such as boat rentals, periodic catering from the mainland… (Agency must be registered as providers of such services)
Anchoring and camping on the vessel is allowed only in 16 precisely marked coves.
In the surrounding area, like Murter Island, there are plenty of private accommodation, hotels and camps. Murter is connected to land with a bridge in a place called Tisno.

Hotels:
Hotel Colentium*** – 98 rooms (double)
Aparthotel *** – 14 apartments
Campsites:
Camping Jezera Lovisca*** (400 camping units on a land plot of 30 hectares)
Camping Slanica** (150 camping units on a land plot of 2 hectares)
Private apartments, hostels and B&B:
Murter offers you thousand beds in private apartments.
Eating out:
There are 25 restaurants and taverns within the Kornati National park; they offer quality domestic cuisine that mostly includes seafood specialties (fish and crabs) and domestic lamb from the Kornati area.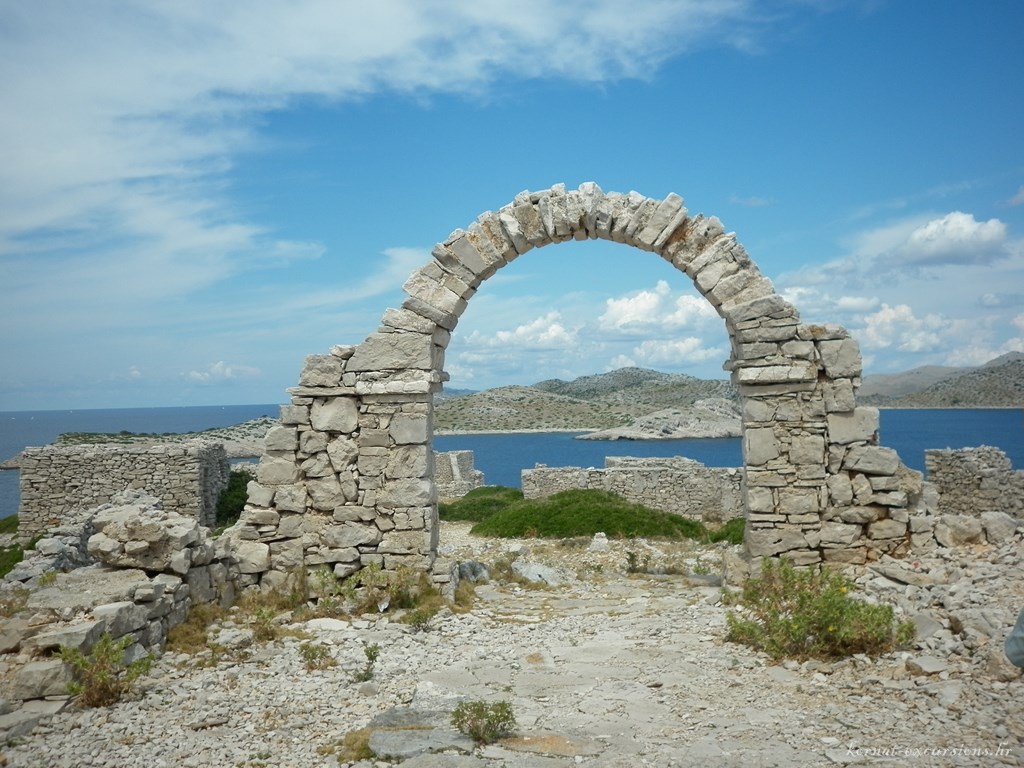 Other things which might be useful to know
Some places are under special protection in the area of Kornati National park, the zones are not allowed to be visited without special permission
The complete land area of Kornati National park is private property. Within that area visitors are allowed to go only to those places or walk along those paths precisely marked and intended for that particular purpose.
For scuba diving and recreational fishing you need permits which can be obtained in the premises of Kornati National park Office in Murter or at the receptions in the area of the Park.
For divers:

Individual diving (outside the approved organized groups) is not allowed!
Night time diving (between 7PM and 7AM) is not allowed!
Except for a dive knife, divers are not allowed to carry on themselves or their vessels any kind of weapons or tools.
The maximum allowed depth during diving visits at the Kornati National park is 40 m.
It is forbidden to intentionally disturb or harm the sea creatures.

During the summer season, local inhabitants cruise with their boats around the islands and coves carrying the necessary food supplies for visitors staying in the park.
The nearest ambulance services are in the Murter (on Murter island) or in Sali (on Dugi Otok island).
Entrance-tickets are available in the premises of Kornati NP Office in Murter, or at the receptions in the area of the Park – for complete list of selling places consult homepage of national park.
Official contact details of the national park:
Nacionalni park "Kornati"
Butina 2
HR – 22243 MURTER
Tel.: + 385 22 435 740
Fax: + 385 22 435 058
E-mail: kornati@kornati.hr