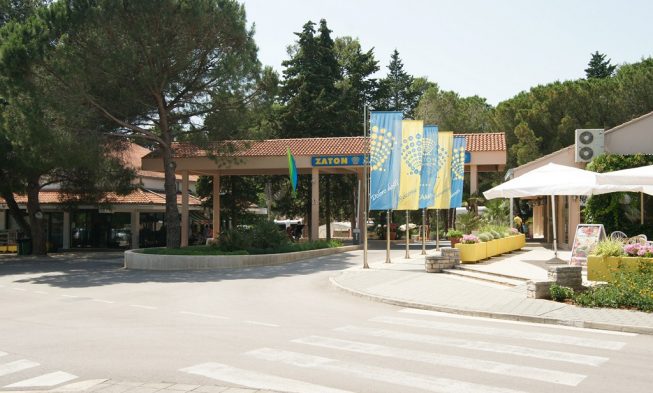 Zaton is a quiet tourist resort situated between two historical towns, Nin and Zadar or more precisely about 13 kilometers north of Zadar and 5 kilometers south of Nin. A perfect blend of mild climate, natural beauty with a rich cultural heritage and authentic Dalmatian architecture, makes Zaton an attractive tourist destination.
In the shade of centuries-old pine forest, on the banks of beautiful sandy beaches with crystal clear water, Zaton is a perfect holiday place for families with small children who will undoubtedly enjoy the summer fun.
When it comes to accommodation, Zaton has provided its guests rest in hotels, many apartments and rooms and one of the best equipped camps in Dalmatia and numerous other sports and recreational activities.
Beaches in Zaton
The beach in Zaton extends for 1.5 km and is located near the tourist resort; on the beach you can find a large number of entertainment facilities that definitely complement the time spent on vacation.
Zaton beach has a blue flag that symbolizes the quality of service and purity of the sea. Shallow waters, sand and gravel shoreline make Zaton perfect for families with small children and for those looking for fun and adventure due to the wide range of sports activities provided by this popular tourist destination. Some of the many utilities that can be found on the beach in Zaton are: outdoor showers, kiosk with newspapers, cabins, sports shop, beach chairs and umbrellas for rent, stand with beach equipment, public toilets and a grocery store.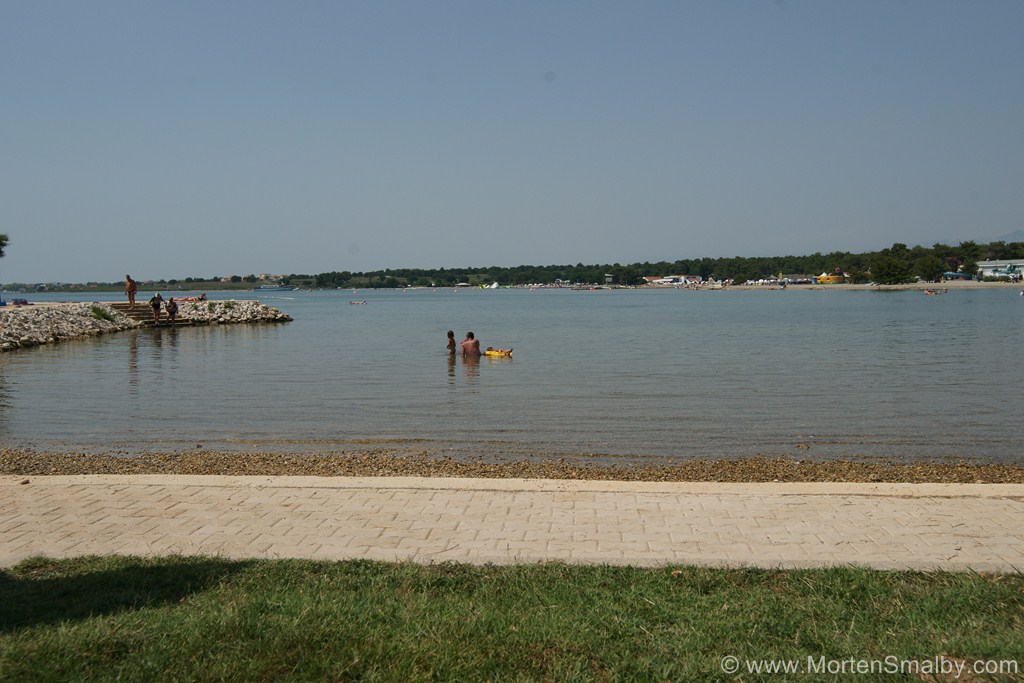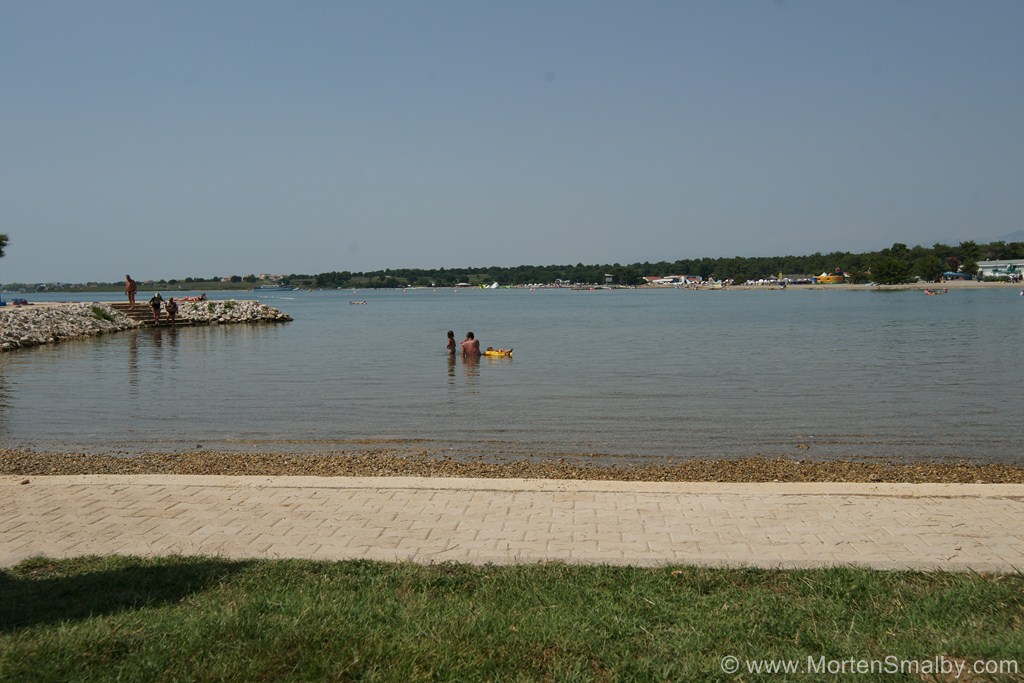 Near the beach there is a dense pine forest which on hot summer days provides the needed shade and if you want a refreshment, you can refresh yourself in one of the many cafes, snack bars and restaurants where you will certainly enjoy many local specialties.
The beach in Zaton has specially arranged access for people with disabilities and the entrance to the part of the beach that belongs to the tourist village Zaton Holiday Resort is charged.
Accommodation in Zaton
Zaton offers a great selection of apartments, rooms and houses, and most accommodation units are concentrated in one of the largest resorts in Croatia, in Zaton Holiday Resort. The tourist resort offers accommodation in apartments that were built in the tradition of the original Dalmatian architecture, blending homely atmosphere with modern interiors; accommodation in a camp which is situated along the beautiful bay in the shade of pine trees with 1300 parcels, 200 unmarked pitches and mobile homes that are air-conditioned, lavishly equipped with a functional interior that offers comfort and privacy of a real home.
Restaurants in Zaton
Tourist resort Zaton has a rich gastronomic offer that includes Dalmatian tavern, self-service restaurant with the possibility of take away and board meals, restaurant à la carte, pizzeria and ice cream parlour. The rich gastronomic offer includes various Dalmatian dishes prepared according to traditional local recipes.
Daily fresh fish is offered which, in combination with local, virgin olive oil, fresh vegetables and homemade wine provides a unique gastronomic experience. There are also indispensable meat and grill specialties, which in no way lag behind fish meals.
What to do in Zaton
Apart from the rich gastronomic offer comfortable accommodation and beautiful beaches where in the crystal clear waters, you can enjoy swimming and many summer activities like pedal boats, beach volleyball, tennis, jet-skiing, indoor soccer, parasailing, banana boat rides and tubes, water volleyball, badminton, horse riding, sailing and diving, You can opt for a day trip to one of the nearby national parks or nature parks that are located near Zaton or visit the historical cities Nin and Zadar.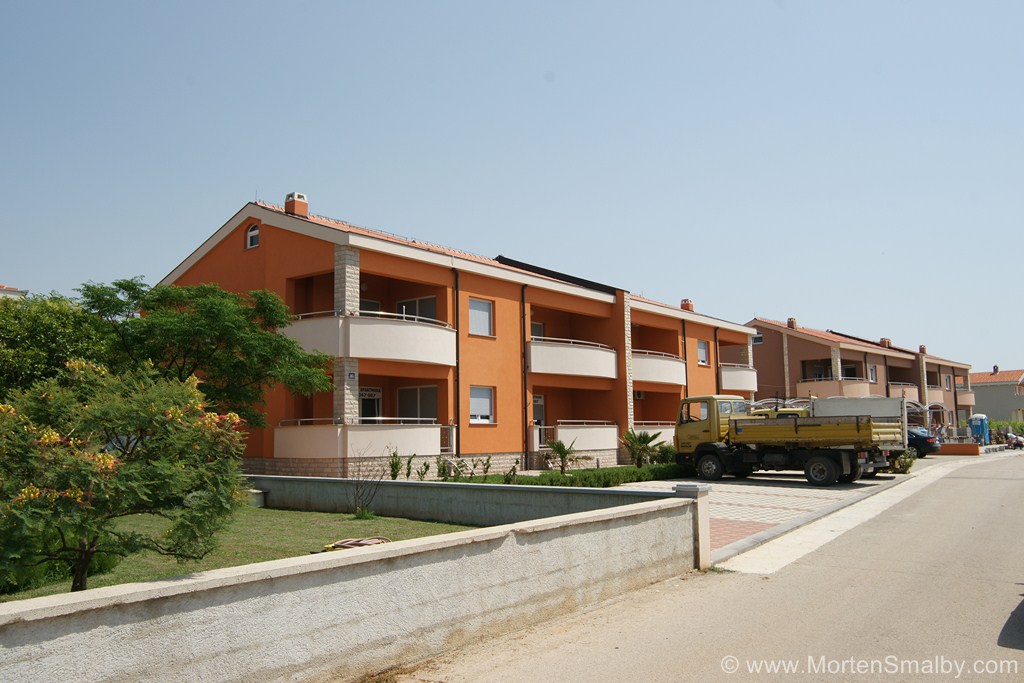 In Zaton area there are various historical and archaeological remains such as:
old Croatian church of St. Nicholas dating back to the 11th century
tower "Kastelina" from the end of the 16th century built by the Venetians during the defence of the Ottomans
remains of the Liburnian ships dating from the 1st century BC
Liburnian tombs, burial mounds, quarries, etc
One day trips from Zaton near Zadar
bungee jumping from Maslenica bridge
one day trip to Zadar
Shopping in Zaton
In Zaton Holiday Resort you can find almost everything you need during your holiday. There you can find a kiosk with newspapers, sports equipment store, stand with equipment for the sea, a grocery store – supermarket, souvenir shop, fresh fruit and vegetables, jewellery, hair salon, massage parlour, internet cafe, currency exchange and ATM. If you need a larger purchase, in this case, we recommend that you go to Zadar.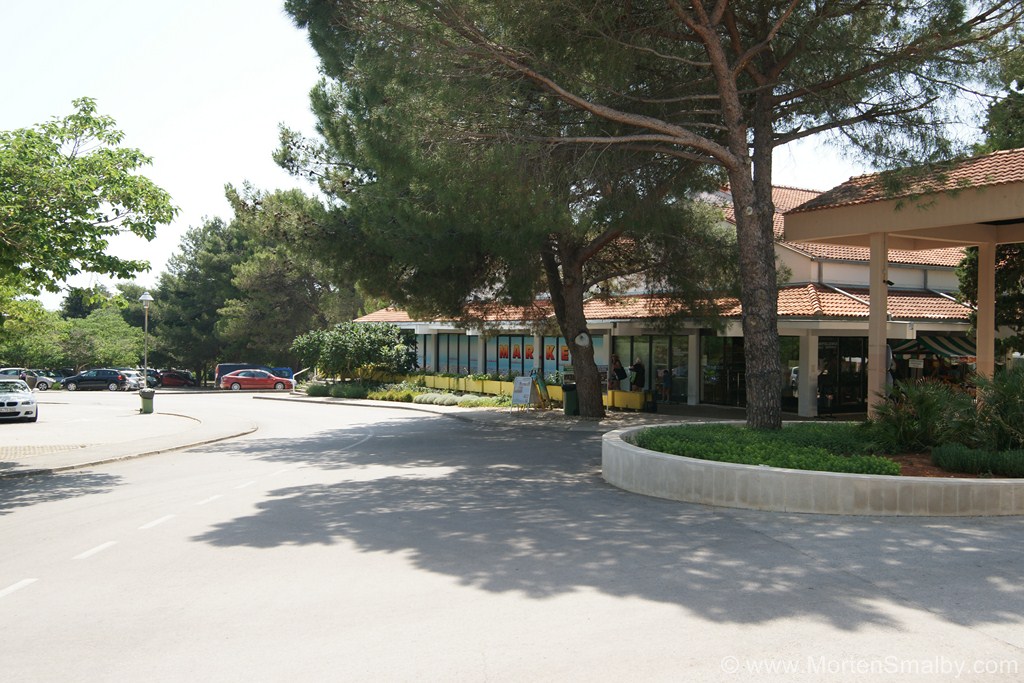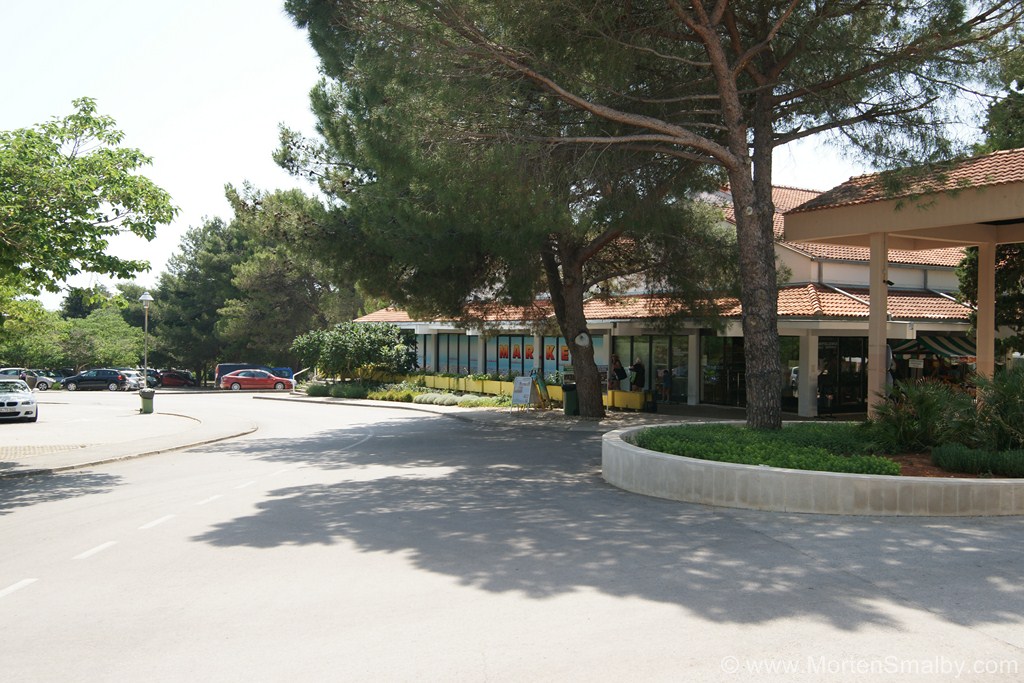 Nightlife in Zaton
In Zaton holiday resort, nightlife can really be varied. There are, among others, live music, concerts, Dalmatian singing groups (klape), folk and cultural programs, dancing and themed evenings, Dalmatian festivities, various show programs, karaoke, pool and beach games, numerous contests and disco bar "Saturnus".
How to get to Zaton
Suburban bus lines from Zadar and to Zadar drive between Zaton and Nin; a bus ticket price in one direction between Zaton – Zadar is 13 kuna; timetable holiday is equal to the timetable valid for Sunday.
Regular bus lines that drive along the coastal road stop on the main road in Zaton and from the airport Zemunik you must first go to the main bus station in Zadar to catch a bus to Zaton.
The nearest airport is Zemunik near Zadar, is located some 25 km from Zaton (app 30-minute drive).
The nearest A1 motorway exit is Zadar West which is some 30 km from Zaton. During summer months, there can be traffic jams on the highway. If you are coming from Split or Dubrovnik, you can choose the coastal road which is much more interesting route due to the fact that it passes through many picturesque tourist spots, but during summer months there can be significant traffic jam so we recommend using the highway.