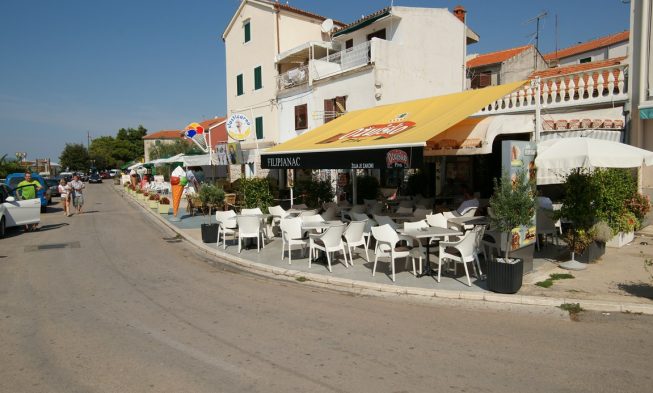 Sv. Filip i Jakov is an attractive tourist destination, situated between Sibenik and Zadar. From Zadar is 23 kilometers away and 45 kilometers from Sibenik. The village has about 4500 residents, but that number increases several times during the season.
Beaches in Sv. Filip i Jakov
The beach Iza banj is located in the centre. The beach is partly gravel and partly concrete. The beach has a good access so it is ideal for families with children and the elderly. The beach has a blue flag, which is an international recognition for the quality of service and the purity of the beach. Since the beach is in the centre, there are other numerous facilities such as cafes, restaurants, grocery stores, souvenirs and beach accessories.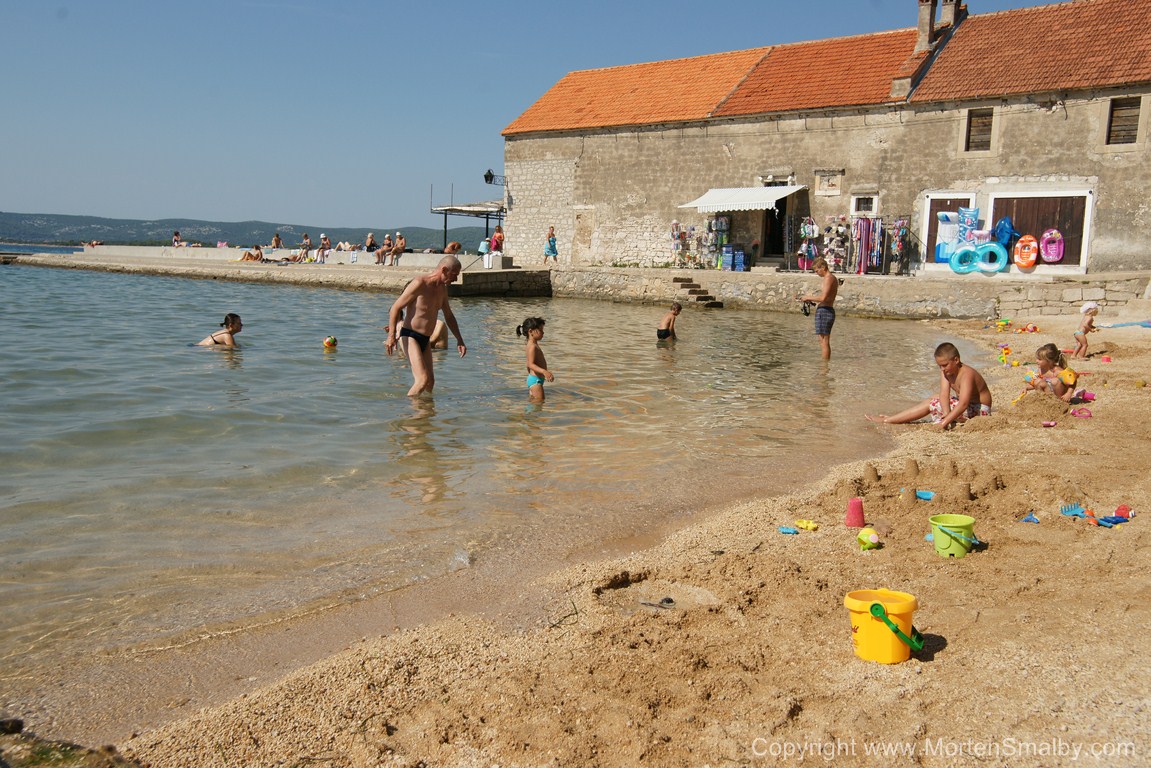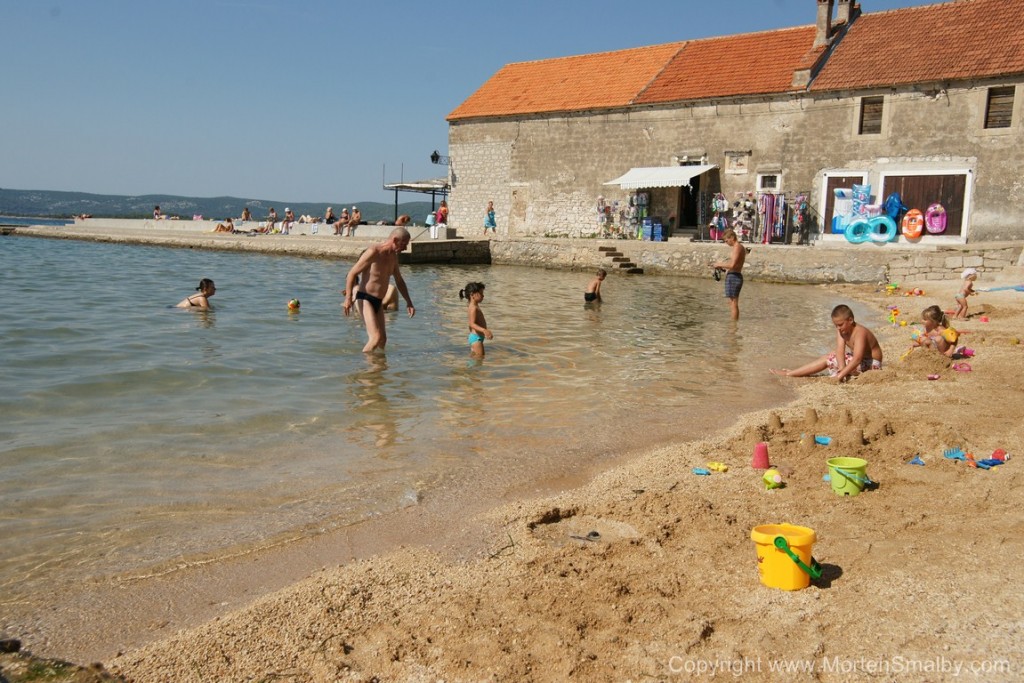 Accommodation in Sv. Filip i Jakov
Sv. Filip i Jakov is a place with a long tradition of tourism, so there is a great choice of accommodation. The village has two small family hotels, hotel resort Croatia with a total of 110 elegant suites, Margarita Maris hotel complex with 20 bungalows and a large number of units in private apartments.
There are also two camps – the camp Đardin with a capacity of 520 people and a small camp Filip with a capacity for 60 people. Đardin camp is located in a pine forest and the camp has a beautiful sandy beach that an ideal vacation destination for families with children.
Restaurants in Sv. Filip and Jakov
Most restaurants in Sv Filip i Jakov are located right at the waterfront. Dish offer is rich and it is mostly based on a variety of local specialties. In addition to restaurants that offer a variety of fish and meat dishes there are several pizzerias for all lovers of fast food and Italian cuisine.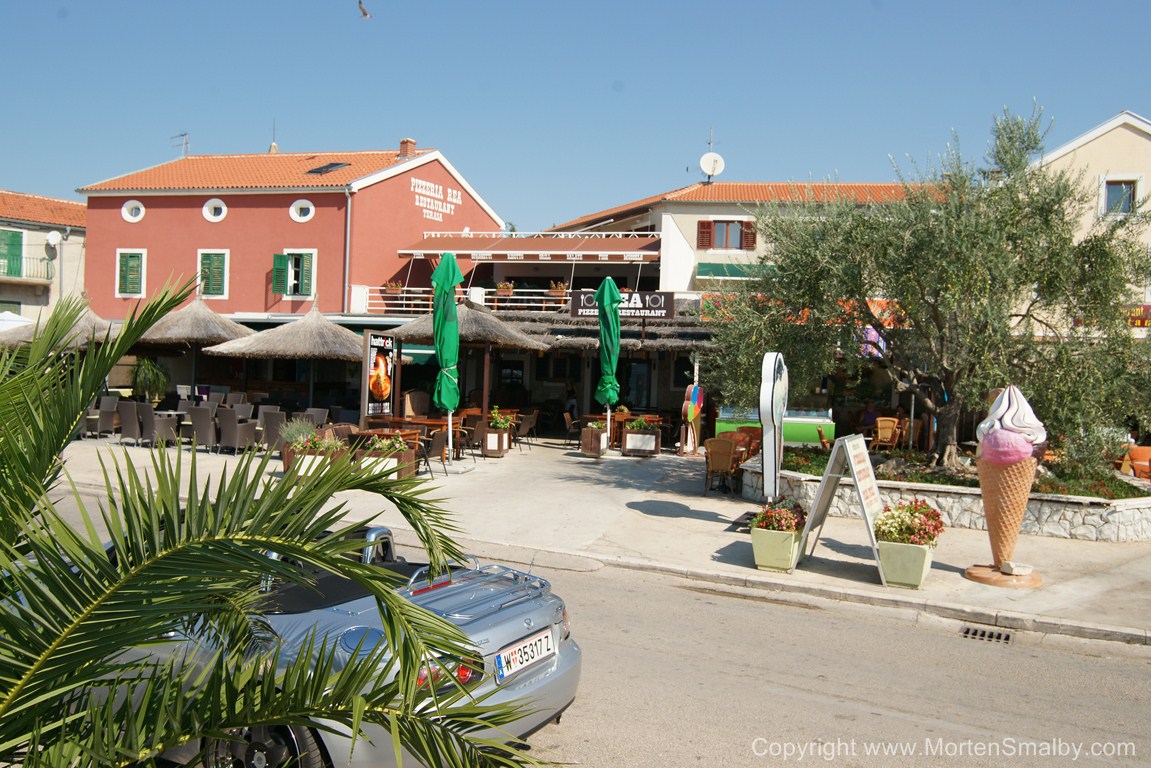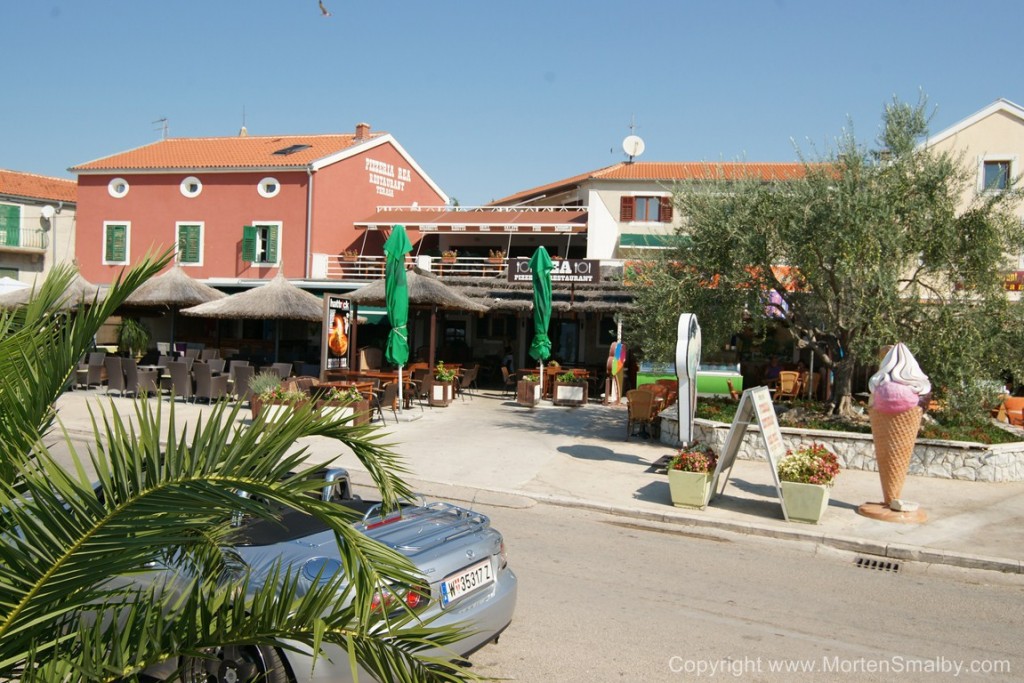 What to do in Sv. Filip i Jakov
From Sv Filip and Jakov there are numerous possibilities to explore the surrounding historical and natural attractions. If you love historical sighteeing, you can certainly visit the nearby Sibenik and Zadar on your own. For fishing enthusiasts we recommend a visit to the nature park Vrana.
Local travel agents offer a variety of one day trips:
visit to Medjugorje and Mostar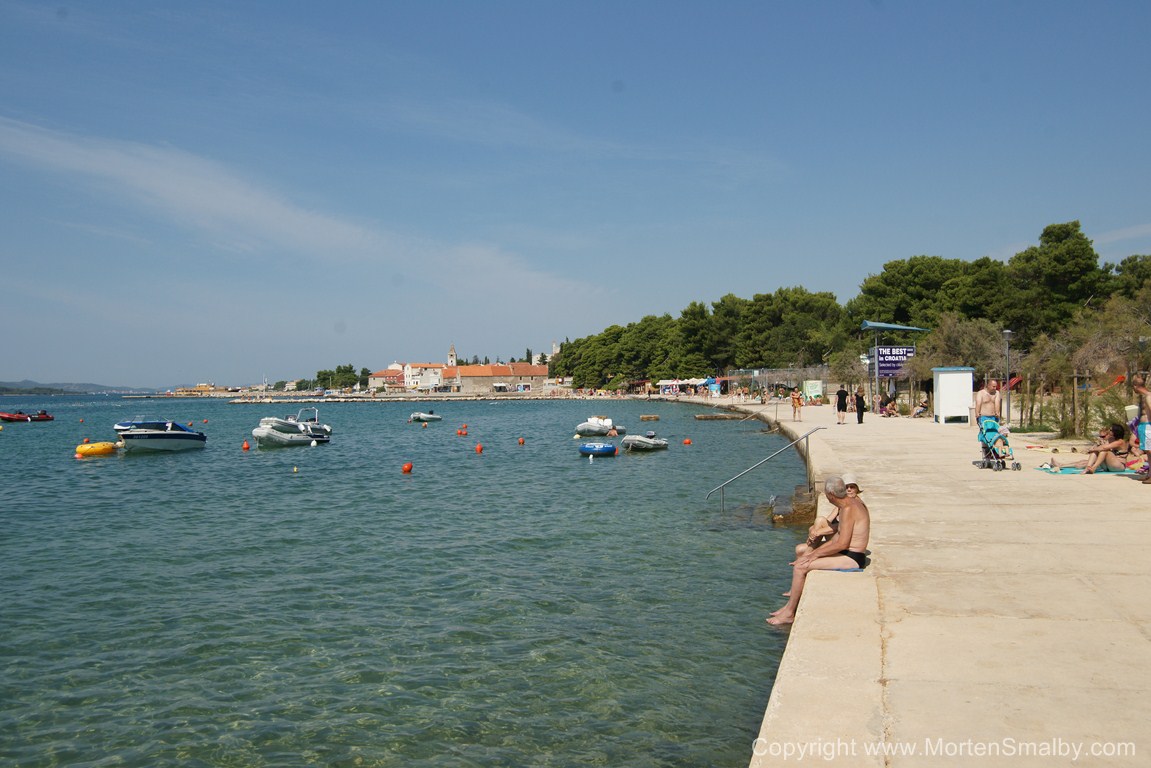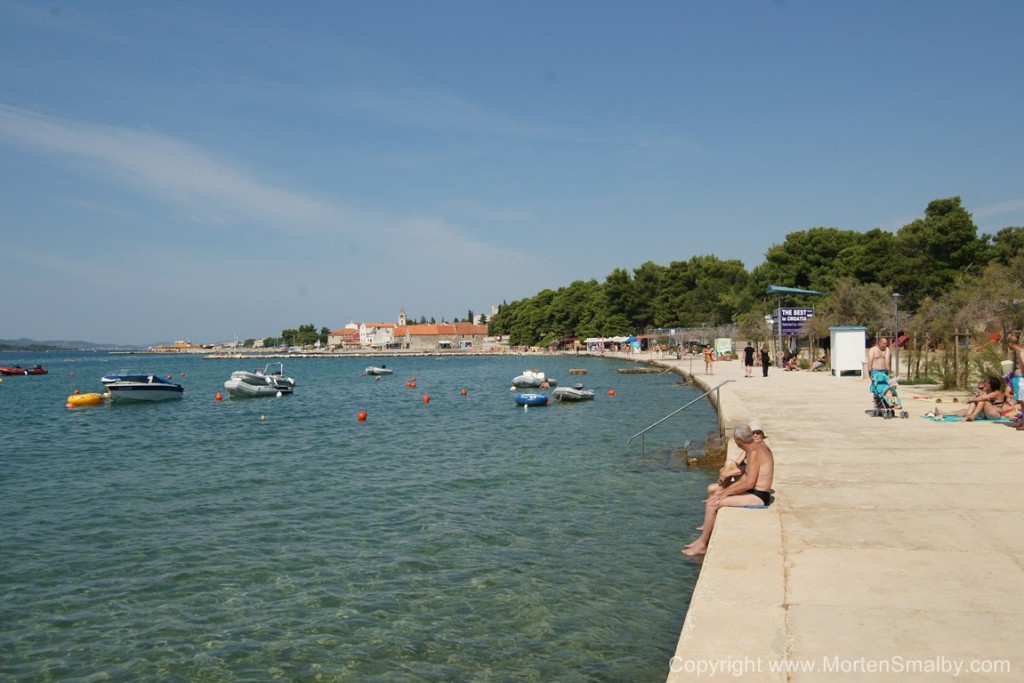 Shopping in Sv. Filip i Jakov
In the village you can find a variety of shops, supermarkets, green and fish markets, souvenir shops that are open all days of the week until the late evening hours. If you want to go shopping in a large shopping mall then the only option is to go to Zadar which is 23 km from Sv. Filip i Jakov.
Nightlife in Sv. Filip i Jakov
In Sv. Filip i Jakov, as well as in other small Dalmatian towns, you can enjoy local music and dance acts during the summer season. Along the promenade there are several cafes where you can relax with a variety of drinks and cocktails. For fun until the early morning hours we suggest going to Zadar.
Getting to Sv. Filip i Jakov
Sv. Filip i Jakov is located on the coastal road that connects the cities of Sibenik and Zadar. Place is just 9 km from Zadar airport which is very well connected with Zagreb and several European destinations (London, Dublin, Edinburgh, Stockholm, Vienna, Prague, Stuttgart, Cologne, Berlin, Düsseldorf and Friedrichshafen).