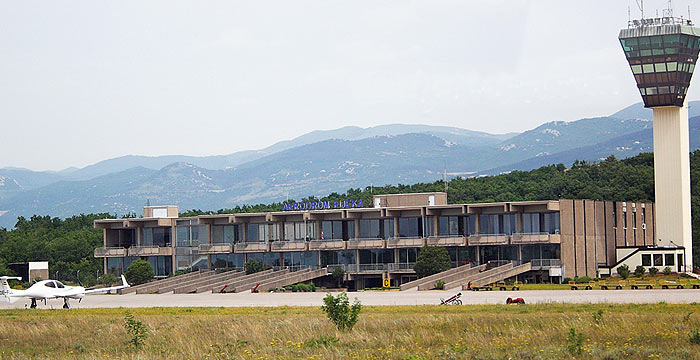 The airport of Rijeka is actually located on the island of Krk, in Omisalj, approximately 30 km from Rijeka. The island of Krk is connected to the mainland by the bridge of Krk of 1430 m; the toll for the cars is 35 kuna but it has to be paid only when coming from the mainland to the island. Here you can see how to reach the island of Krk.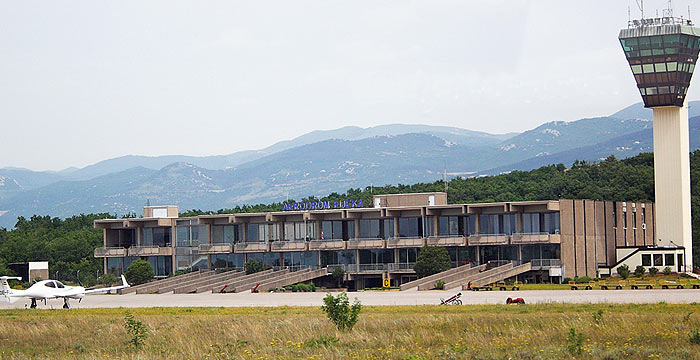 In the airport building there is a restaurant, a coffee bar, car rental agencies, an exchange office, a kiosk and a duty free shop.
Airline companies
Rijeka airport is open all year round and it has very good connections with the rest of Europe (Rome, London, Frankfurt, Stuttgart, Berlin, Innsbruck, Copenhagen…) as well as with Croatian cities. Even though the majority of flights is seasonal, there are also regular flights. Regular flights are run by the following companies: Croatia Airlines, Eurowings, Ryanair, Danube Wings, Condor, Norwegian Air Shuttle, Skywork Airlines. Charter flights are run by: Malmö Aviation, Austrian Arrows, Khors Air, Ak Bars Aero, SmartLynx Airlines.
Transfer from and to Rijeka airport
Transfer is organized for people who travel by plane. The buses of the Autotrans bus company go to the airport of Rijeka from Opatija 3 hours prior to the flight and 2.30 hours prior to the flight from Rijeka (from the main bus station). This also applies in the opposite direction; the buses from the airport depart 30 minutes after the plane has landed. A bus ticket to Rijeka costs 50 kuna (app. 7 euros) and to Opatija 70 kuna (app. 9 euros).
If you don't want to use bus transport services, it is possible to book a transfer or take a taxi which usually costs more than taking a bus, especially during the summer season. Taxi stand is located in front of the airport building.
It is also possible to rent a car; a great selection of cars can be found here.
Parking at the airport
For those who come to the airport with a car, when you enter the parking you take a parking ticket which has to be paid inside the building. These are the parking prices:
| | |
| --- | --- |
| | Car prices |
| 15 minutes | gratis |
| First three hours | 8 kn per hour |
| After three hours | 2 kn per hour |
| 1 day | 66 kn |
| 2 – 14 days | 40 kn per day |
| Afrer 14 days | 30 kn per day |
General info
Zracna luka Rijeka
Address: Hamec 1, Omisalj, Croazia
Tel: 00 385 (0) 51 841 222, 00 385 (0) 51 842 040
E-mail: information@rijeka-airport-hr
Official site: http://www.rijeka-airport.hr/index_eng.asp