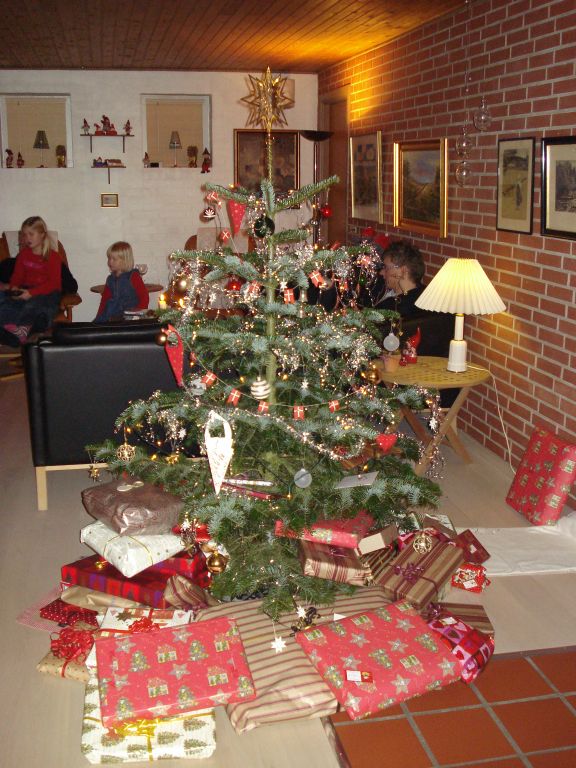 About Christmas in Croatia now and before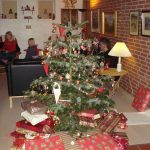 No christmas, without a christmas story, my collegue Aneta, was so friendly to write this story about Christmas in Croatia, like i was before and how it is today.
During the communism period celebration of Christmas and weddings in churches in Croatia were forbidden, like so baptistery of children, and holly communion and all other holly sacraments. Those who wanted to do that anyway celebrated quietly, the only celebration which was allowed was the celebration of the non religious Santa Claus (Djed Mraz), who gave present for the kids at New Year's eve.
If we go one step back, let say in period between 1935-1955 we can say that was time of church and religious prosecution in former Yugoslavia. Tito who was the leader of KP Yugoslavia (Communist Party of Yugoslavia) had the following declaration "According to ours point of view we are communists and carrier of dialectical materialism and like that we are with out of religious faith". By law all property and land was taken from, the churches, monastery and all others religious institutions, Priests was jailed.
The Communist Party had full political, financial and military power, Titos goal was, immediately after war, to eliminate churches and all religions question and reduce religious activities to private life of prayers, in the school kids did not learn about religion and Christmas.
In period between 1980-1990 many people start to talk about Christmas and Christmas celebrations and what Christmas meant for Croatians as catholic's, in that period a few places in town starting selling Christmas decoration, also in that period trips to Trieste in Italy, became very popular, mainly because, here you could buy very nice and cheap clothes, Christmas decoration and many other things that you couldn't see and buy in Croatia at that time, like e.g. a coca-cola can which was the highlight for the kids, many of them would even save the cans and use them as pencil holder at home.
Today after all agony that people had to go through and after the establishment of Croatia Republic the situation is very different, the church is breading with full lungs and customs and traditions have free expression.
Here is some example of today's custom and traditions in Croatia during Christmas time
Advent wreath: Today we can see advent wreath in all church, very often we can find them on honorary place in every home, in different institutions, kindergartens', hotel receptions. It has become a very popular tradition in Croatia over couple of years.
Saint Nicholas Day: Here he is the protector of sailors and fishermen's .In some small places like, Komiža on Island Vis; the Saint Nicholas day celebration has a very special meaning, people every year burn one very old ship near St. Nicholas church, on the top of hill above Komža. In whole Croatia main tradition is celebrated with gifts given (placed in a red boot) to children on the morning of the 6th of December.
Christmas Wheat: A beautiful custom on the feast on St. Lucy (December 13th) is to plant the "Christmas wheat."
Christmas Even: At morning people starts to go to church to confess. Whole day is in spirit of Christmas. That day people can't eat meat so tradition is to prepare fish like codfish. People here have tradition to prepare cod on two ways "on bianko" and "brudet" , for desert we eat "fritule", at midnights start holly mass and many people go to churches for Christmas celebration.
Christmas day: The morning starts with opening presents which lies under the Christmas three, later people goes to church on ceremonial mass and to hear nice Christmas concerts. Traditional food that day is stuffed quiver or duck with potatoes, both with cancarele (home made preparing of noodle), for desert is cake like Buche de Noel (Christmas tree)
Silvestre day and New Year day: There is no special tradition for that day, People prepare different dishes like, roast pork, wild boar or rabbit in sweet- acidic sauce, sarme (it is meat in field of cabbage with smoky ham), pašticada with njoki (gnocchi with beef meat in sweet- acidic sauce with plum).
Recipe:
Cod on bianko
First you have to find nice dried cod!
Try in Italian or Croatian delicatessen shop!
800 g. for 4-6 persons
Remember to buy in good time as it has to spend 3 days in water, after that fish became soft and twice the size!!
How to prepare and all you need find here:
Ingredients:
1 medium size cod
1 lb of potatoes, peeled and thickly sliced
4 cloves of garlic, chopped
1 tablespoon of chopped Italian parsley
1 cup of virgin Olive Oil
Add salt and freshly grounded white pepper and some mile to match your preferred taste.
How to!
Soak the cod in water for 72 hours, changing the water every 12 hours.
Peel the skin off and flake the fish.
Remove the bones and the brown gut section.
Cook the cod in a large pot for 2-3 hours over a medium heat.
Cook potatoes separately.
Drain both well.
Place both into a large bowl and add parsley, salt, pepper, oil and garlic and mix until the dish is almost a paste containing lumps of potato.
I like to mix with just a little milk or you can cook cod in milk!
Dobar tek!