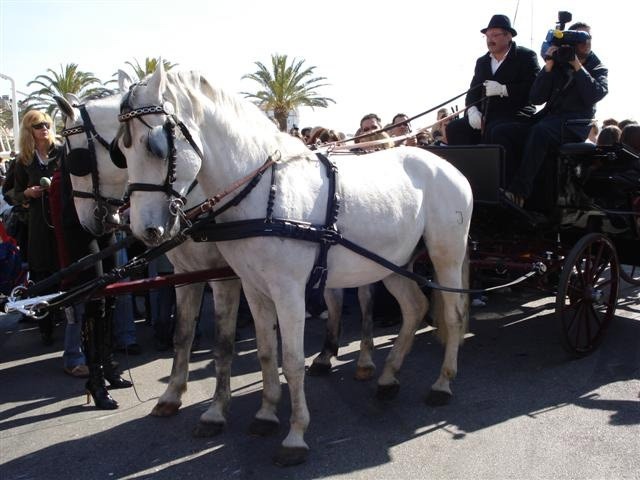 Lipizzaner horses in Split
The Recently renovated waterfront (Riva) in the centre of Split was last Sunday unusually full with people wanting to see and touch the white, full-blooded horses Lipizzaners from Lipik (Slavonija) visiting the city in an humanitarian event organised to raise the money for their food. Lipizzaners are Lipik's symbol, they even had Lipizzaner stable, one of three of that kind in Europe. In a tragic event during the Balkan war several horses where killed and the rest was "Kidnapped" by the Serbian army. After several years of negotiation between Croatia and Serbia the horses finally returned to Lipik at the end of 2007.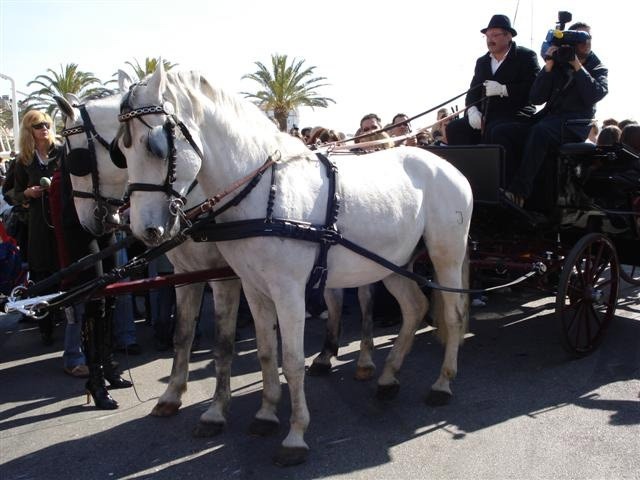 This Sunday the organiser did a great job in convincing the citizens of Spilt in support these wonderful animals. In front of St. Frane church they had arranged a carriage with two beautiful white horses, offering small tours around the fountain, for the kids there were two sweet ponies, which created a long line of exited kids. And two female jockeys were riding Lipizzaner through Riva all the time, giving chance for everyone to take a photo.
The event for the Lipizzaner horses also included human entertainment by a very funny moderator, singers (famous Croatian and Dalmatian) and break dancers. And last but not least also, traditional Dalmatian food (fritule, Dalmatian cheese) which was offered for free.
After the return of the horses to Croatia, the Lipik organisation for Lipizzaner horses are fighting to find the necessary founds to ensure the undertake of the horses and to rebuild of the stables in Lipik, but they need financial help. Considering the tradition of the Lipizzaner horses from Lipik and the exceptional genetic material these animals deserves to be secured. So if your are interested in supporting the Lipizzaner from Lipik please leave a comment and we will send you further information.