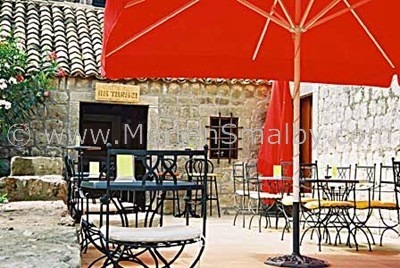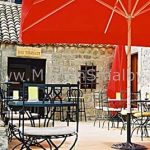 Island Šipan is part of the "Elafiti islands" near Dubrovnik. It is largest island in that area and he has the most inhabitants. He is long stretched island with two villages; both are sheltered in deep bays.
Their names are Šipan luka and Suđurađ. Inside of Island there is couple of smaller villages like Fraiga,Vojnovo Selo,Odak,Sutulija.
I went several times to the island and I was always surprised with the beauty, the pure aromatic nature and the architectural heritage you can find here, on the island there is 42 old cottages and 34 churches. Especially in Šipan Luka you can visit couple cottages and Duke's palace from XV century and castle of Vice Stjepovic Skocibuha, ship-owner and merchant from VI century.
Within the Castle there is a cafe bar, tavern, traditional restaurant, there is also possibility in divided part of cottage to organise group meetings till 40 persons and there is also possibility to go on organised sightseeing or excursion all around island.
Tavern-restaurant Tauris is also very nice place to recommend, It is family type place, where all members of family make sure the guests will remember for a long time the delicious meals from grandma's kitchen. You can easily find them in the centre of the town, left to the beautiful castle of Vice Stjepovic.
EVENTS :ŠIPAN'S SUMMER SCHOOL OF FILM
The Island is covered by Mediterranean vegetation. In the past, when about 7000 inhabitants live here, there was over 350 000 olive trees. Today besides of olive trees, there are many grape vine, oranges, tangerine, fig, dog-rose and carob. The Island is connected with Dubrovnik by local boat line, it takes about an hour with the boat to Dubrovnik alternative is fast boat to coast place called Slano, which gives you everyday possibilities for a tour to historical and culture monuments of Dubrovnik and surrounding area.
Swim in a bay of your own, without neighbours, without witnesses. Just you and those you choose to be with. It won't cost you a fortune and, for one brief moment of your life, you will have something nobody else has.