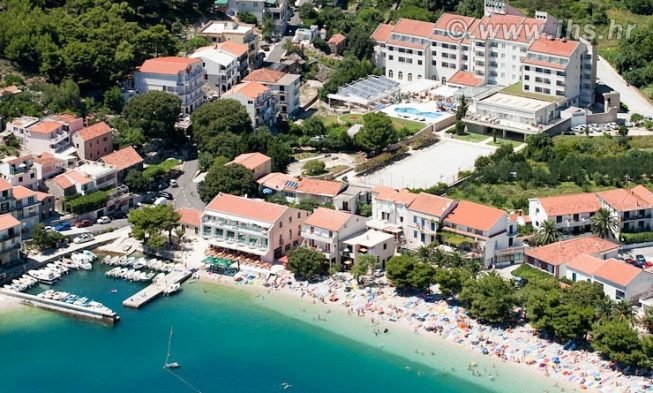 Drvenik is a small coastal town on Makarska Riviera, 30 km south of Makarska. It was mentioned for the first time in the 13th century as a settlement under the Biokovo mountain; the oldest building in Drvenik is the church of saint George from the 15th century. Today, there are about 500 inhabitants in Drvenik who are mainly engaged in tourism; in the past, the main activities were agriculture and fishing.
Beaches in Drvenik
Drvenik is known for its beautiful beaches like all the places on Makarska Riviera. The main beach is pebbly and it can get crowded during the summer but there are other beaches in the vicinity which can be reached by foot. On Drvenik beaches you will find plenty of shade provided by pine trees. Drvenik is by a 2 km seaside promenade connected to Zaostrog, another small tourist destination.
Accommodation in Drvenik
Since it's a small tourist place, in Drvenik you will mostly find private accommodation like apartments and rooms. There is a total of 1600 beds in private accommodation. Besides private accommodation, there are three hotels in Drvenik, one four-star hotel and two three-star hotels. In the vicinity of Drvenik there are also three campsites.
Restaurants in Drvenik
In Drvenik there are several restaurants which serve traditional Dalmatian and Croatian dishes as well as international dishes, all prepared with fresh ingredients; fresh fish, fruit and vegetables. Together with food you can also try some of the famous Dalmatian wines. Besides restaurants, you can have a meal at some of the taverns (locally called konoba) where you can feel the true spirit of the Mediterranean.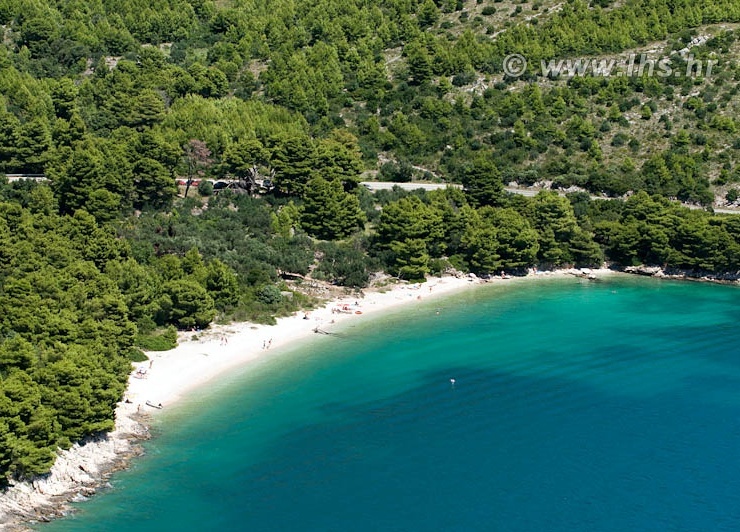 What to do in Drvenik
You can visit the old village of Drvenik which was actually abandoned in the 60's of the 20th century; there you can see the ruins of a fort built for the protection of the Turks. For those who are more into sightseeing, they should go to Split, Trogir or Dubrovnik.
Since Drvenik is also a port, you can visit the island of Hvar because there are regular ferry lines between Drvenik and Sucuraj on the island of Hvar. Besides Hvar, from Drvenik you can also take one day trips to:
Nature Park Biokovo
the Bacina Lakes
Split
Mostar (BiH)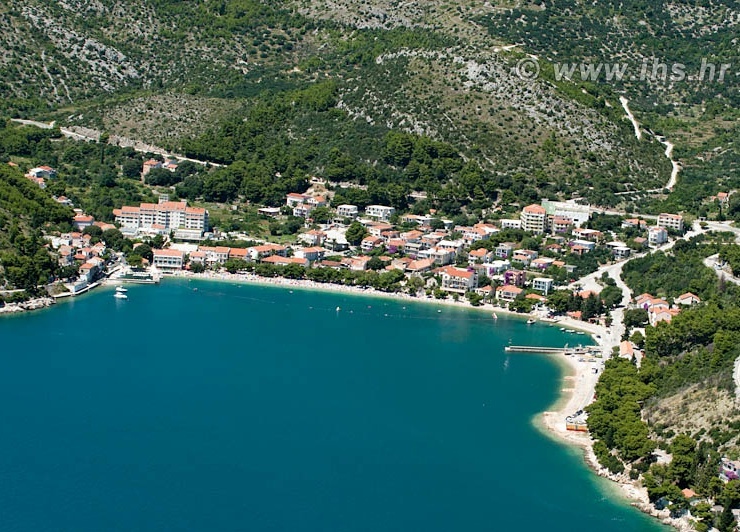 Shopping in Drvenik
In Drvenik you will only find small shops in which you can buy the basic daily goods; for a bigger shopping you should go to Makarska or Split where you will find bigger stores.
Nightlife in Drvenik
Being a small tourist destination, Drvenik will not give you wild parties. A night out can be spent in one of the bars or beach bars to the sounds of klapa (traditional Dalmatian a cappella singing groups). If you want to party, you should go to Makarska or even Split where you will definitely find a kind of entertainment that you like.