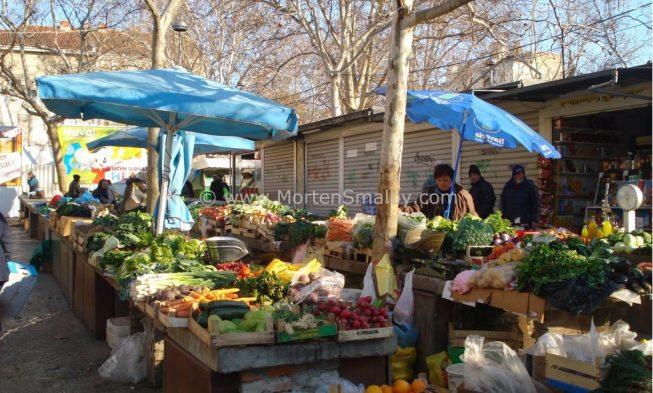 Green Market in Split (Stari Pazar)
This saturday morning i went to the market in the centre of Split where is took few nice pictures, on the market you can buy, vegetables, fruit, flowers, souveniers, clothes and even smuggled cigarets. as you can see from the pictures, even here in the winter time the ladies at the market put great effort into presenting there products in an attractive way (-:
The market is open everyday from 6.30 to late in the evening, but if you want to buy vegetables and flowers, you should visit the market in the morning.
When you shop at the market the following words could be helpfull.
Koliko Košta – how much does it cost
Domaći – Local, ask this if you want to know if the products are locally produced.
So if you are in Split or any other croatian city on holiday, you should now be ready to visit the local market (-: