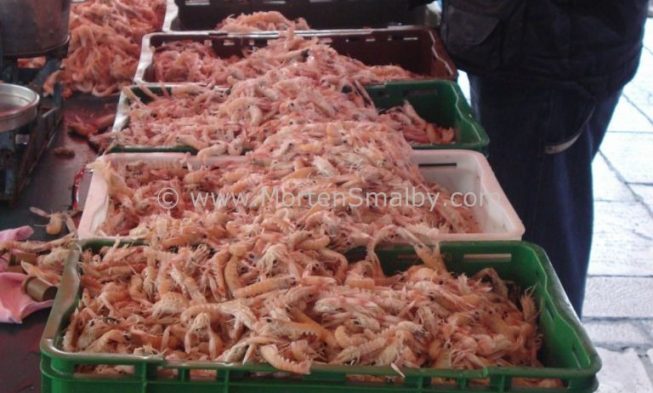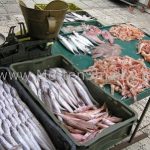 It's a special feeling to visit the Fish market or Peskarija as it is called here. To me, as well as most other citizens in Split, it's a ritual.
First think I do when I get to the fish market is to take a short walk around the tables full of the fresh fish, while I am chatting with the fish seller about the fishes, like where they are caught and how fresh the fish is.
After a while when my eye's get tired from looking at all the different kind fishes and asking about prices I do like almost every citizens here, I end up at the table with the small sorts of fish, like anchovies and sardines.
Once I finish buying fish I normally join my friend for a coffee some where close to the fish market.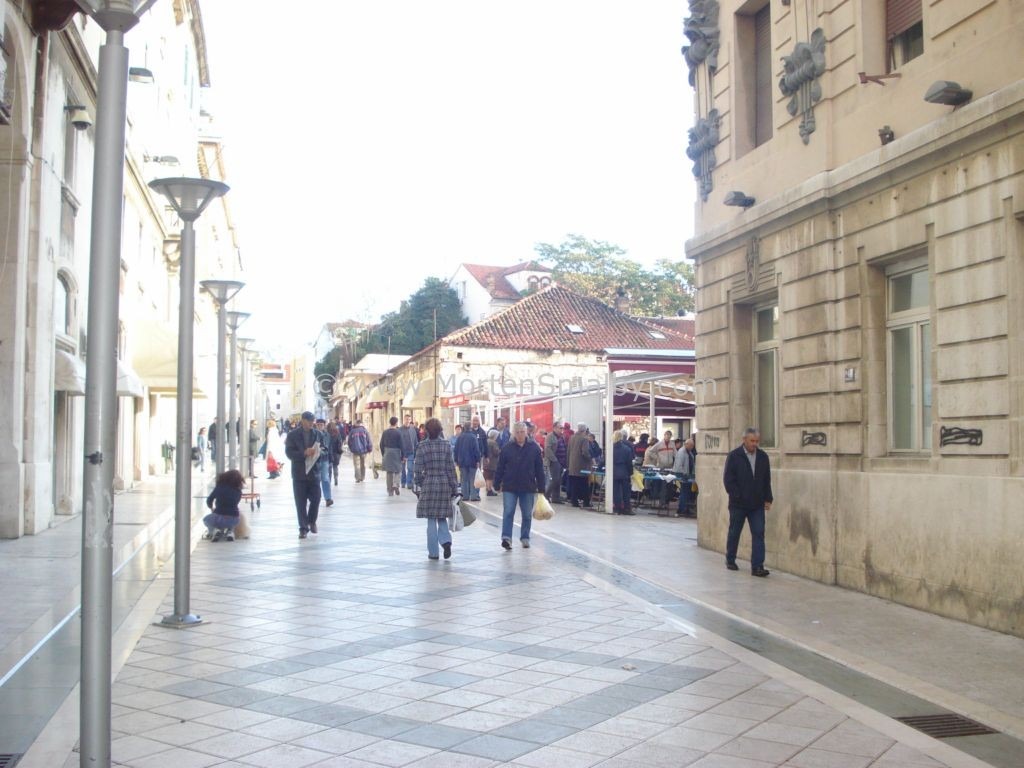 Here a few facts about the Fish market in Split:
The fish market is situated on a square next to the Marmontova Street, it is open every day from about 6.30 am till 2 pm
From around 12 a clock they reduce the prices on almost half, so it there is any fish left you can make a bargain at that time of the day.
The most popular fish are picarels, sprats, mackerels, sardines and anchovies.
At the fish market (inside the market building) you find a man with a sharp knife, for about 10 kuna he will clean your fish and cut it into fillets if you don't like the hassle your selves.
Traditional Recipe "Sardine in marinade"
I Dalmatia we have a traditional recipe called "Sardine in marinade". So if you plan to do some holiday cocking, you might want to try out this tasty dish.
Ingredients:
1 kg fresh sardine
1 mid sized garlic
1.5 dl olive oil
4 spoons of vinegar
1 twig rosemary
3 spoons threaded parsley
Salt and pepper
Preparing the dish only takes about 5-10 minutes, here is how it is done.
First you wash the sardines and remove their intestine but not the heads, sponge them with a clout and straw them with salt and pepper and a few drops of oil.
Put the sardines on a heat grill or in a 250 degree warm oven without any oil, for a few minutes, when they are done, I normally put them on a metal tray with the heads pointing to the centre of the tray.
As next step I will heat up a pan with olive oil and gar the garlic on low heat, later I add parsley and about 20 small leaves of rosemary and a bit of vinegar, when everything has boiled for a minute or so, I pour it over the sardines, cover them up and put them in the fridge.
They could stay in this marinade for couple days without any problems, I personally think they are best after a few days.
In stead of sardines you can also use tuna for this dish.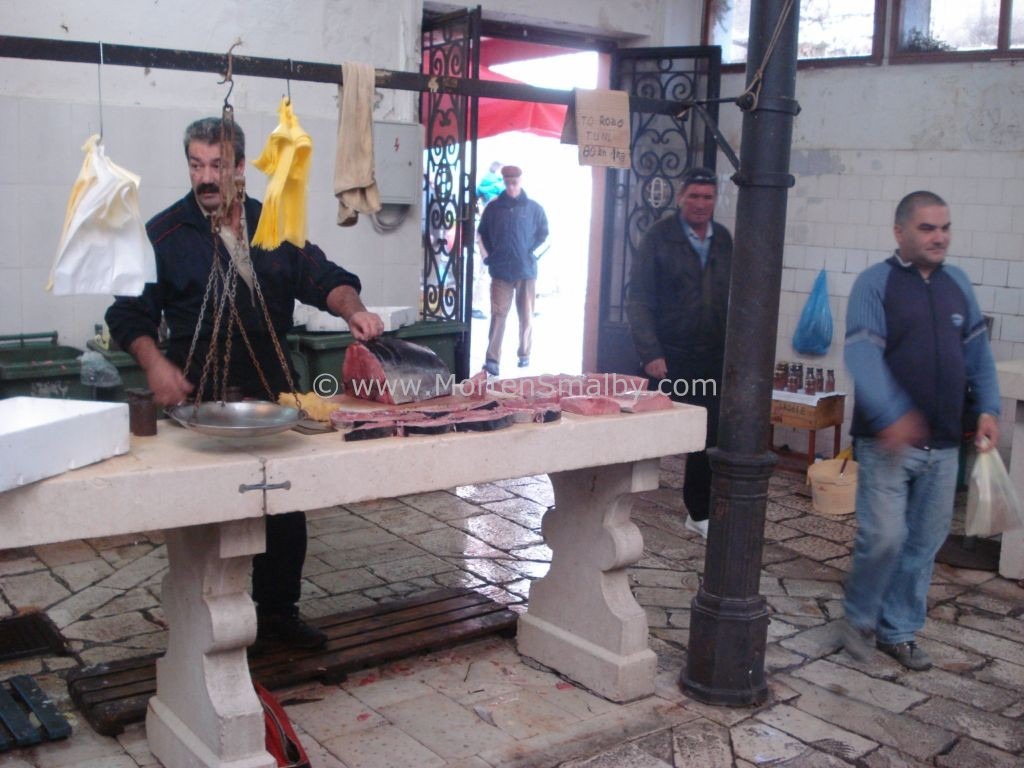 And here a little bit about my beloved Sardine:
Sardines are blue fish, which are rich on insatiable acids, like Omega-3 and Omega 6 so they are excellent for the human blood system.
To hunt sardines, the best period is May when the big fishing period starts, the fishermen use, a special nets called "plivarica"they when the hunt the sardines.