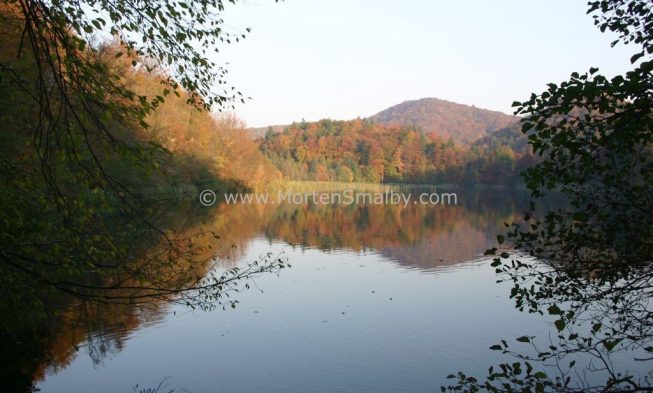 National Park Plitvice Lakes
Plitvice Lakes is the oldest and largest national park in whole Croatia. The park is covered in forest vegetation and the lakes cover little less 1% of total park area. This outstanding natural phenomenon includes 16 terraced lakes with more than 90 waterfalls and several kilometers of the boardwalk. The lakes are dazzling, very clear and they change color from turquoise to blue and green thanks to the mineral content of the water and sunlight during the day. Lakes are divided into two parts- the upper lakes and the lower lakes. The highest waterfall stands at 78 meters.
What is useful to know if you want to visit the National Park Plitvice Lakes?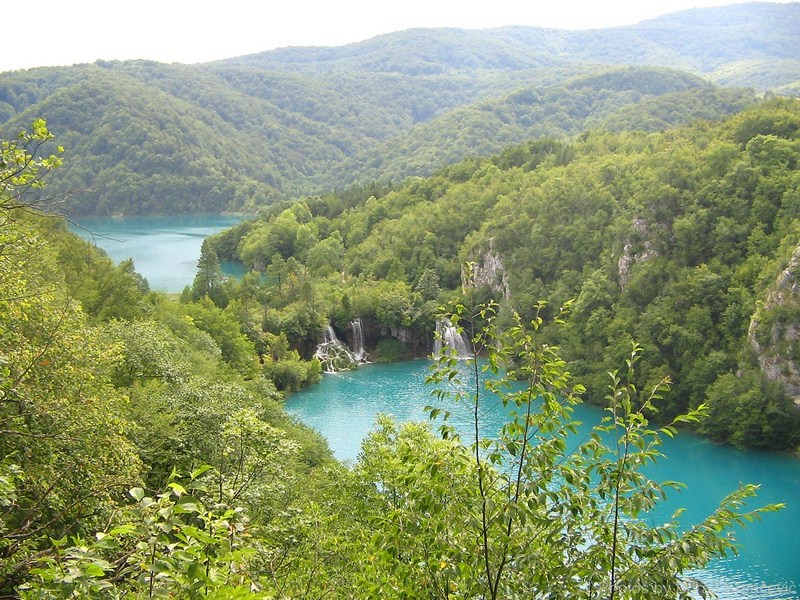 Entrance fee
National Park Plitvice Lakes offer one-day tickets as well as two-day tickets that are valid for two consecutive days starting from the day of sale. The ticket includes transport with a boat an panorama train, visitor insurance and the value added tax.
Prices of tickets vary depending the time of the year so you can check them at the official web-site.
Entrance and Parking
The park has two entrances with large parking areas (fee 8 kuna/hour or 10 kn/h from June to September), at the entrances you find maps with predefined tour/routes which you can follow: (See entrance on map below)
Entrance 1 is starting point for program A, B, C and K (which is the largest tour).
A (2-3h) is lower parts of national park, only walking
B (3-4h) is lower part of national park including sailing on lake Kozjak
C (4-6h) Walking, bus to upper parts of national park and sailing on lake Kozjak
K (6-8h) Walking around Whole national park.
Entrance 2 is starting point for program E, H, F and K.
E (2-3h) Upper parts of national park, only walking
F (3-4h) Like B tour. Only different starting point
H (4-6h) Like C tour. Only different starting point
K (6-8h) Walking around Whole national park.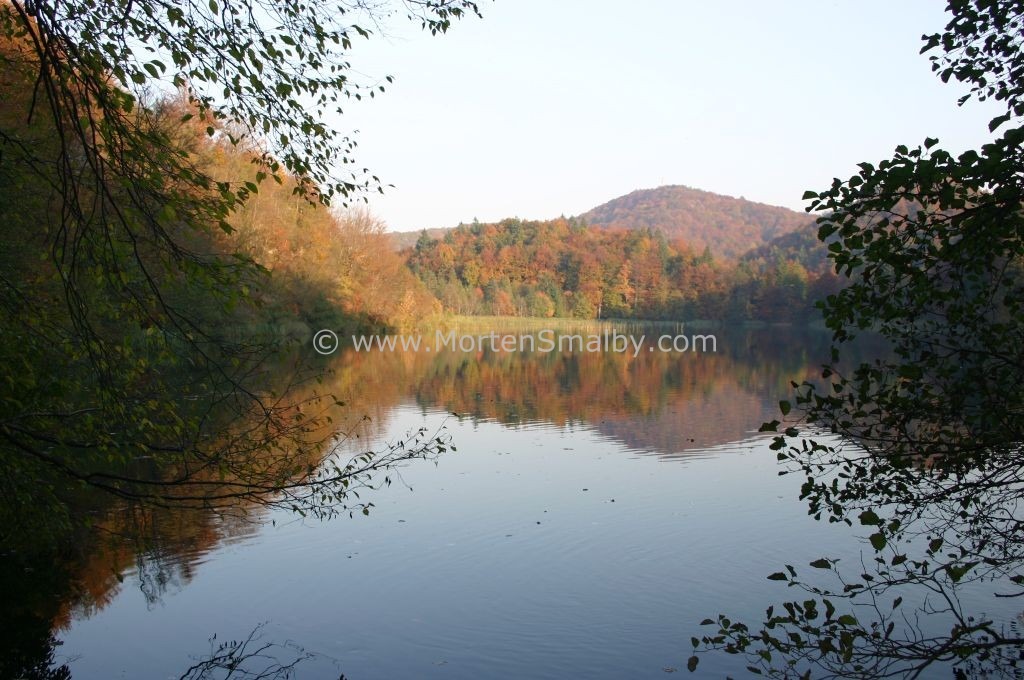 When is the best time to visit park
Visiting Plitvice Lakes should be on your bucket list, no matter the season. National Park Plitvice Lakes is a beautiful sight during the whole year. Like all of Croatia, summer months are peak tourist season also here. On the busiest days in July and August, the park is visited by up to 11,000 people per day so it is quite clear it gets crowded. Waiting in long lines for the ferry boats should be expected. Shoulder season, including April, May, September and October could be the best time to visit the park because the weather is pleasant and there are less people so you can enjoy amazing nature to the fullest. Visiting Plitvice Lakes is possible also in winter season and if you decide to do so, you will witness most spectacular sights when the park is covered in snow. Keep in mind that in winter time the park is at reduced capacity so the upper parts of the lakes are closed.
Here you can see our summer photos of the park: Plitvice Summer photos
Here you can see some autumn photos of the Park Plitvice Autumn and  you can see photos from our Winter visit to Plitvice here
Getting to Plitvice Lakes
The easiest way of getting to Plitvice Lakes is by car, the alternative is taking a direct bus from Zagreb, the ride takes around 2.5 hours, also Zadar when the journey will last 2 hours, and Split when you will need 3.5 hours to get to the park. There is also a possibility of taking an organized daytrips from any coastal city. (see map below) You can choose between a trip with larger group or private and more flexible transfer.
Staying overnight at Plitvice
Hotels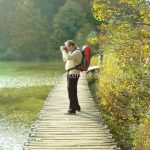 The park runs a number of hotels which are situated by the entrances to the park, so by staying overnight here you have the National park at your "doorstep". – But you also pay for that!
Campsite
There are two campsites in the area. Autocamp Korana is situated along the canyon of the Korana river. It covers an area of 35 hectars and it can recieve up to 2500 people. Camper can choose the perfect spot for their tent or sleep in one out of 47 bungalows the camp offers. Camp Borje is a small camp situated at the very end of the park and it blends perfectly with the landscape. It is able to receive 350 campers who are free to choose their camping plot.
Private accommodation and hostels
The cheapest option for an overnight stay is private accommodation or hostel andin the area around National Park Plitvice Lakes, there are plenty of private accommodations to choose between; personally I prefer to stay in the area of Korana river which is beautiful area 6 km from entrance no.1, where you have untouched nature, small waterfalls outside the window and you could also end up facing a bear!
Here is where we stayed during our last summer visit to National Park Plitvice Lakes:
You can contact owner at info(at)sankorana.com, his name is Ivica.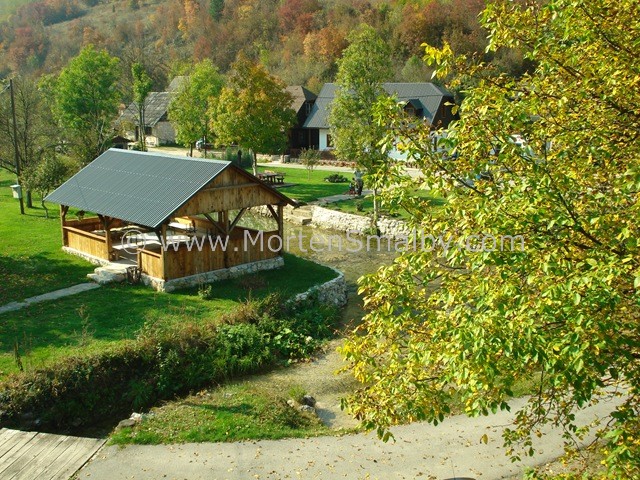 Other thinks which might be useful to know
No need to say you need to bring some good walking shoes because you will be walking a lot. Wooden paths has a lot of short steps so good footwear is a must.
Bring plenty of water and consider bringing your own lunch; you can buy food and drinks at the park, but prices are relatively high and in summer restaurants can get crowded.
Notice the park is very clean sou you should keep it that way, there are plenty of garbage dumpsters.
Stay at marked paths, keep in mind that you are inside the park with wild animals, like bears, wolves and 19 different kinds of snakes.
Please stay safe while taking photos, don't do dangerous things for a perfect photo.
Swimming is forbidden in the park ever since 2006.
Map Plivice, entrances and bus stops:

View Plitvice in a larger map