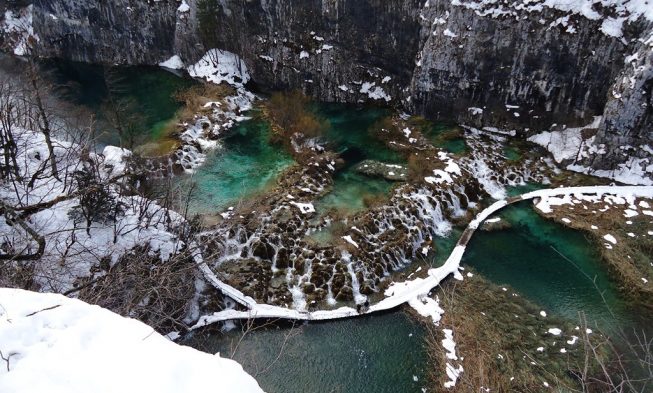 Winter visit to the Plitvice Lakes
The Plitvice Lakes National Park is a great place to visit during the winter season, even if you have already visited it during one of the 3 other seasons, I highly recommend visiting it in the winter. The best and most spectacular sight is when the park is covered in snow and that happens almost every winter. Especially from December to February when temperatures below 0 are quite common.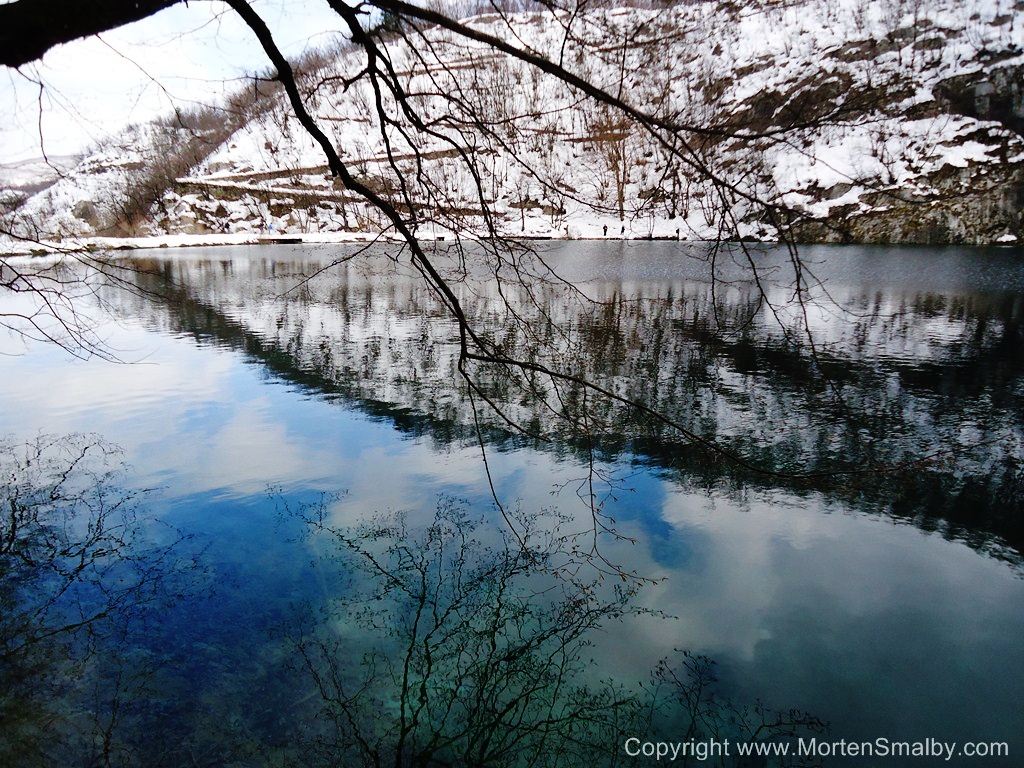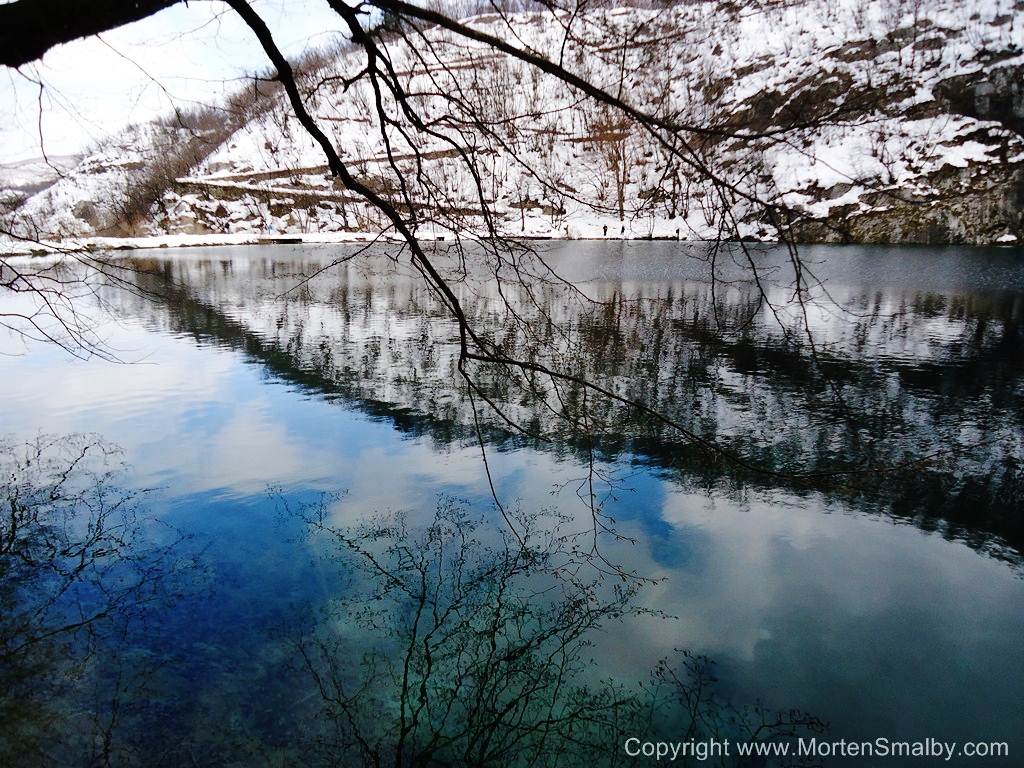 On rare occasions park can be closed due to heavy snowfalls, it can also happen that only the lower part of the park is open, which still makes it worth visiting. On the website of the national park you can find current opening hours, as well as information about parking and which entrance to use. So in case of snow make sure to check.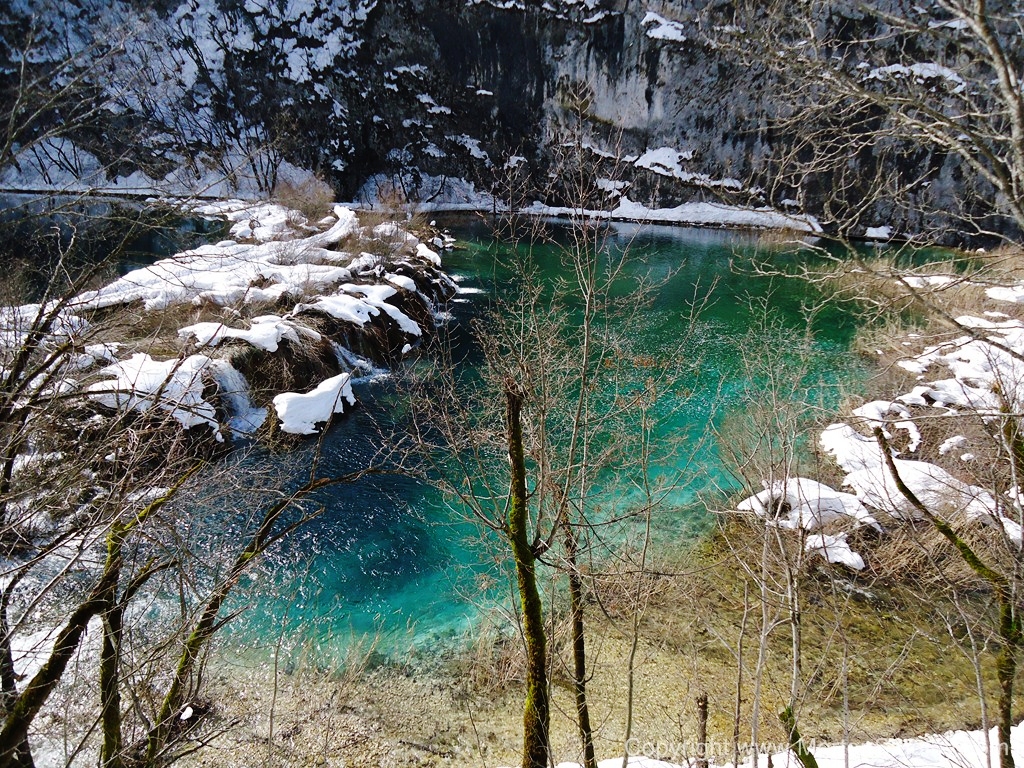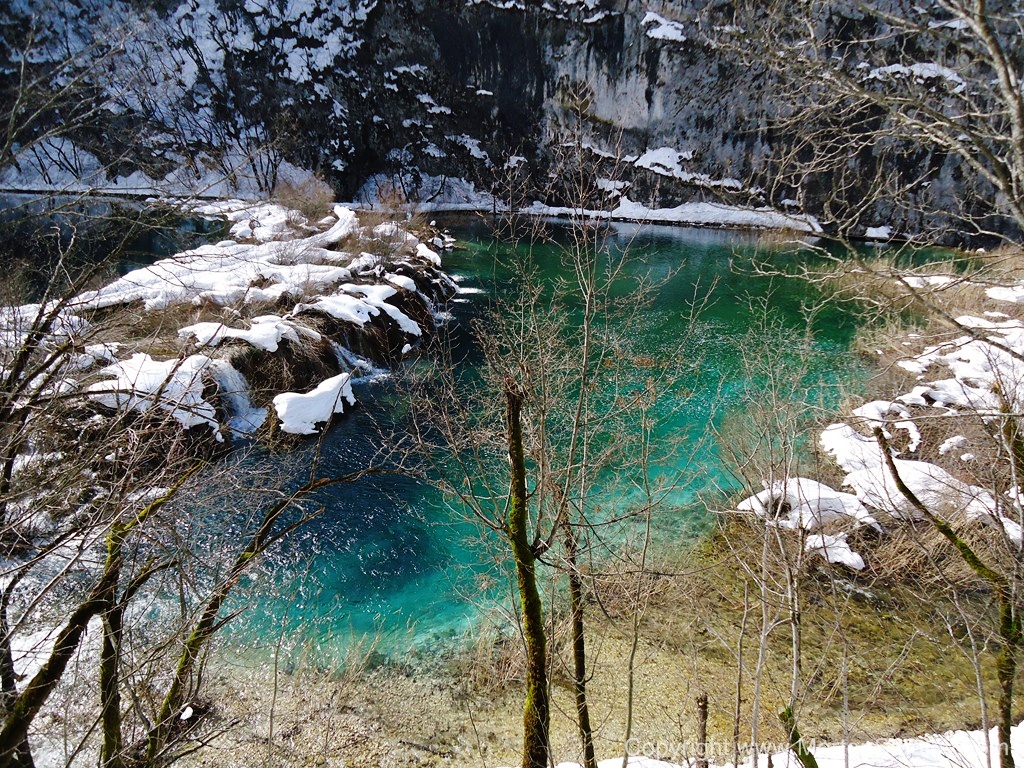 Good to know for a winter visit at NP Plitvice
If the weather conditions are "normal" you have the boats running on the upper lakes and the guide tours are also available.
The admission fees are reduced
Opening hours are shorter
Bring warm clothes and proper footwear, especially if there is snow.
Skiing at Plitvice, a few km from entrance nr. 2 in the village Mukinje, it is possible to go skiing, there is one slope with a T-lift and a few smaller hills which are mainly used for kids on slides. Ski equipment and slides can be rented at the skiing centre where you can also find a restaurant.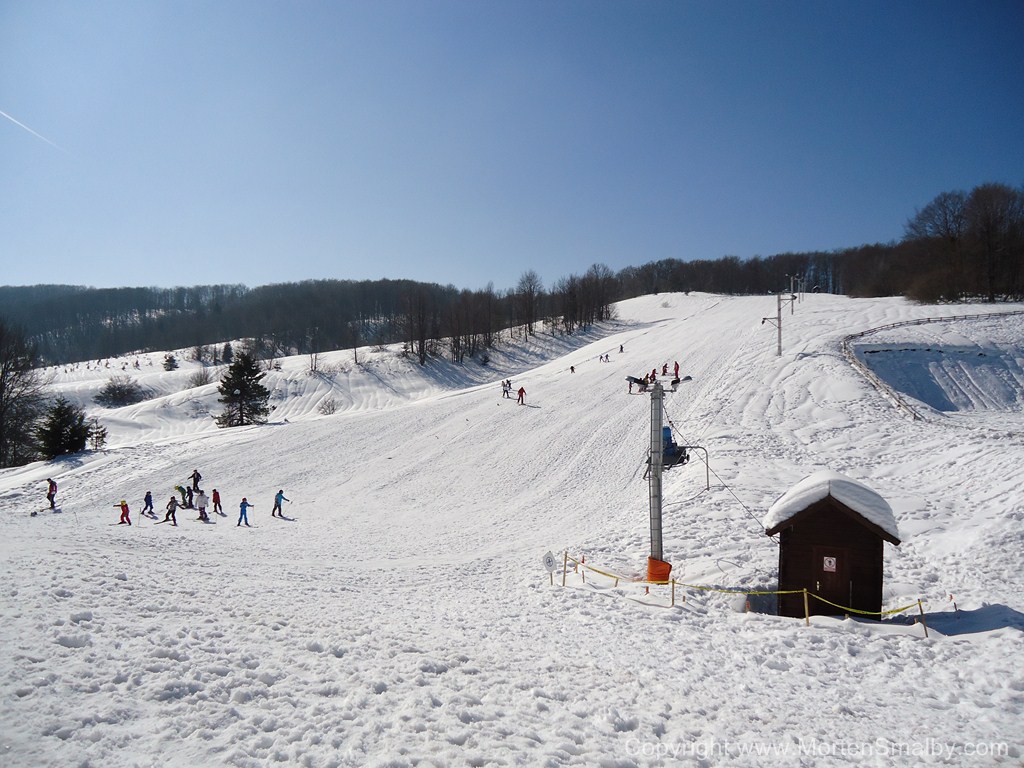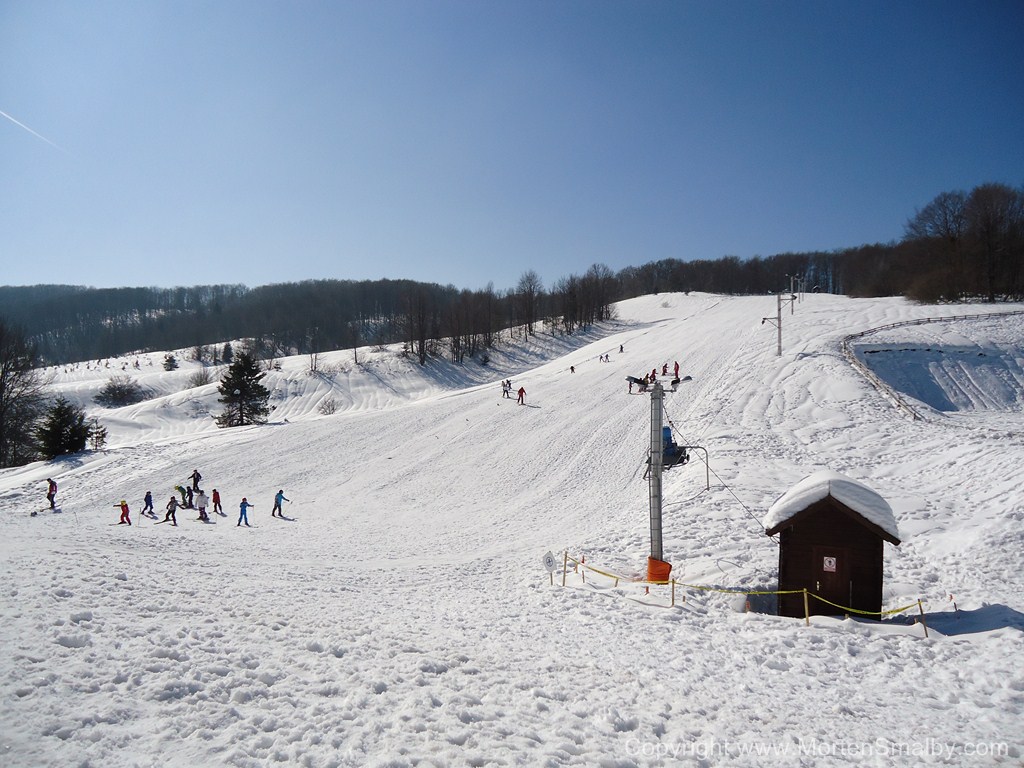 Getting to Plitvice in the winter
Travelling to the Plitvice lakes with car is normally not a problem, in case where snow is falling or heavy snow is forecasted you should check the road conditions on the website of HAK (see link box above) before driving to the park..
Public transport: also during winter season you have buses driving to Plitvice, most buses are from Zagreb, but there are also a few buses from Split and Zadar, as well as one night bus from Dubrovnik. As both entrances are not always open during the winter season, you should make sure to get out at the right bus stop; on the map below we have marked the entrances as well as the bus stops by the park.
Where to stay in the winter season
During winter season most of the hotels run by National park Plitvice are closed, the only one which is open whole year around is hotel Jezero. But there is of course other options, at our last winter visit we stayed in this house (see also photo with all the snow) in Smoljanac, which is about 5 km from entrance 1. If you visit without a car, your first priority for accommodation should be Rastovaca. Other options are Grabovac and Rakovica where you have quite a few nice family hotels. I would avoid Korana if there is snow due to the steep road.
Please feel free to leave a comment below if you have any question about visiting national park Plitvice, during winter or any of the other seasons
Map Plivice, entrances and bus stops

View Plitvice in a larger map