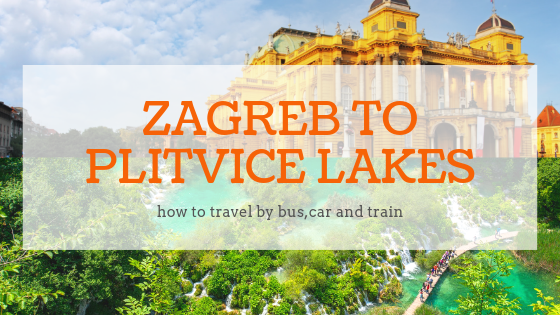 When visiting Croatia, a trip to Plitvice Lakes National Park is an absolute must. It is the most visited national park in the country and also a UNESCO World Heritage Site. This natural phenomenon consists of 16 terraced lakes with over 90 waterfalls of different sizes.
Prepare yourself for the trip and check the detailed plan of traveling between Zagreb, the capital of Croatia and Plitvice Lakes.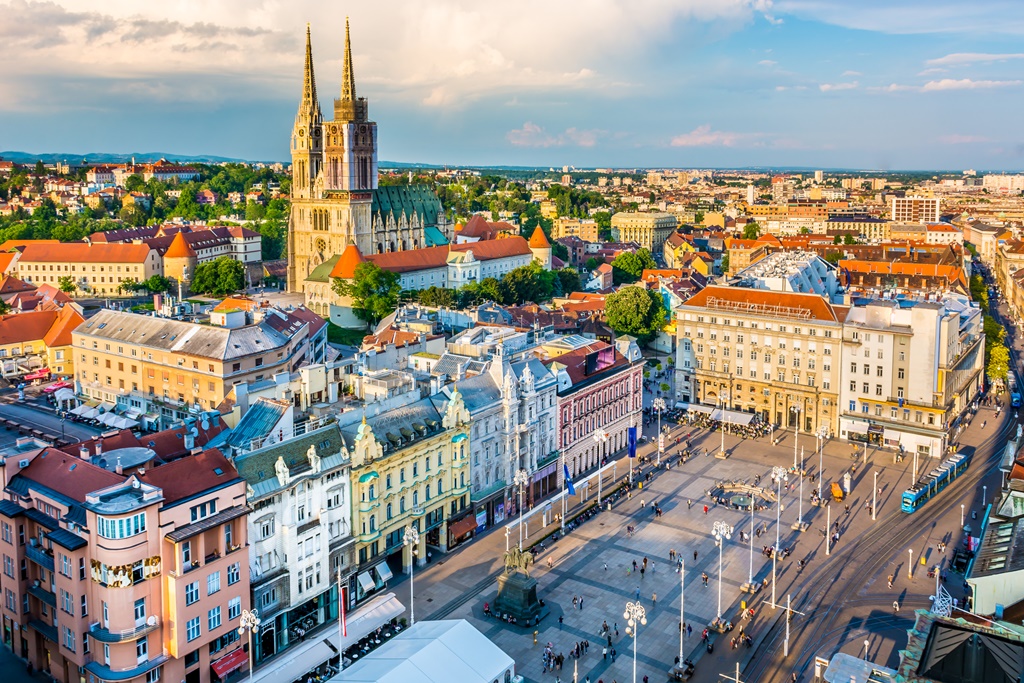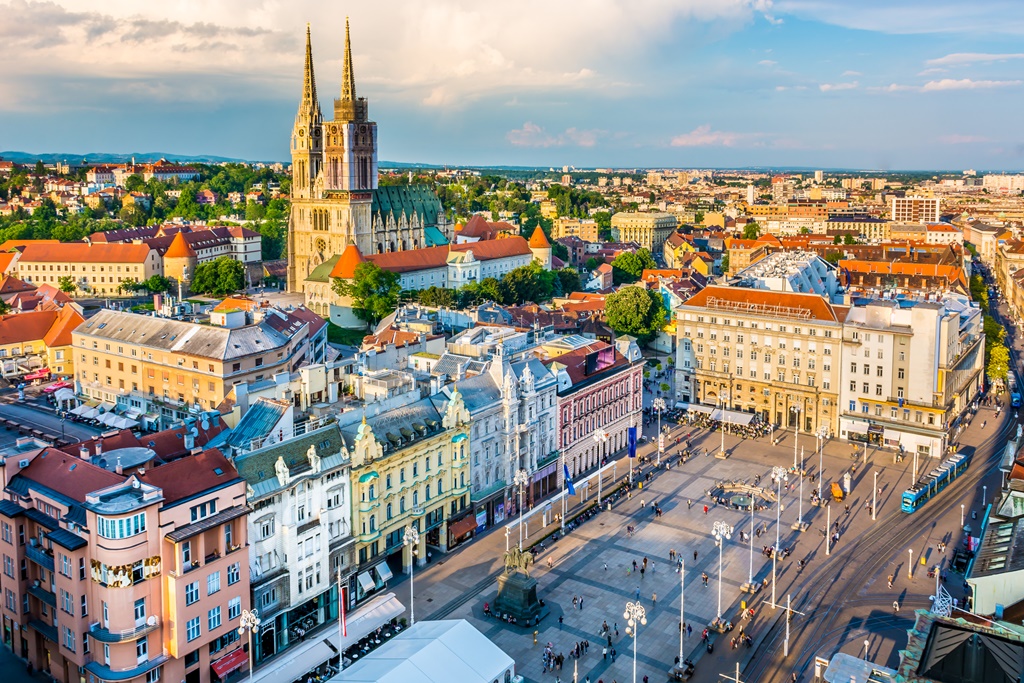 Here are all the possible options of traveling from Zagreb to Plitvice Lakes:
Zagreb to Plitvice Lakes by bus
Bus connection between Zagreb and Plitvice Lakes is well developed, there are numerous departures from Zagreb main bus station to the Park and vice versa. It is a very popular trip, especially with tourists.
Due to many departures, prices can vary depending on the season, but to get the best deal, we recommend buying a ticket in advance.

Buses from Zagreb depart from

Zagreb main bus station

which is located around 3 kilometers southeast of the city center.

There is no main bus station at Plitvice, but there are two bus stops on the main road. Bus stops are connected with Park's entrances; Entrance 1 – Rastovača and Entrance 2 – Hladovina. Buses to and from Plitvice Lakes stop only at the bus stops specified in the route information and on your bus ticket.

Make sure to be at the bus station at least 15-20 minutes before the departure time.

Average travel time is between 2.5 and 3 hours.
You can check the details and purchase your tickets below:
Zagreb to Plitvice Lakes by car
There are around 130 kilometers of a pleasant ride between Zagreb and Plitvice Lakes. Depending on the traffic, the ride takes between 2 and 2.5 hours.
ROUTE 1: The fastest route from Zagreb to Plitvice is by taking the A1 motorway  to Karlovac, and then taking the third exit towards Plitvička jezera/Duga Resa/Karlovac. After that, just take the D1 road towards Slunj and Rakovica for about 80 kilometers.
When entering the A1 motorway in Zagreb, pick up a ticket and exit in Karlovac/D.Resa where you will pay the toll fee which is approximately 19 HRK or 2.5 € for a regular car (check price list for other types of vehicles). We also suggest to double check the list when travelling in July or August because the prices can be a bit higher during the peak-season.
ROUTE 2: Alternative way include exiting the motorway at exit Bosiljevo and taking the E71 and D41 roads after. The ride will last a little bit longer but other than that, there is no significant difference.
In the map below, you can see the routes listed above and choose the one which suits you the most:
Zagreb to Plitvice Lakes by train
Unfortunately, there are no train connections between Zagreb and Plitvice Lakes. This also means that you have no option of using an Eurorail or interrail pass for travelling between Zagreb and Plitvice Lakes.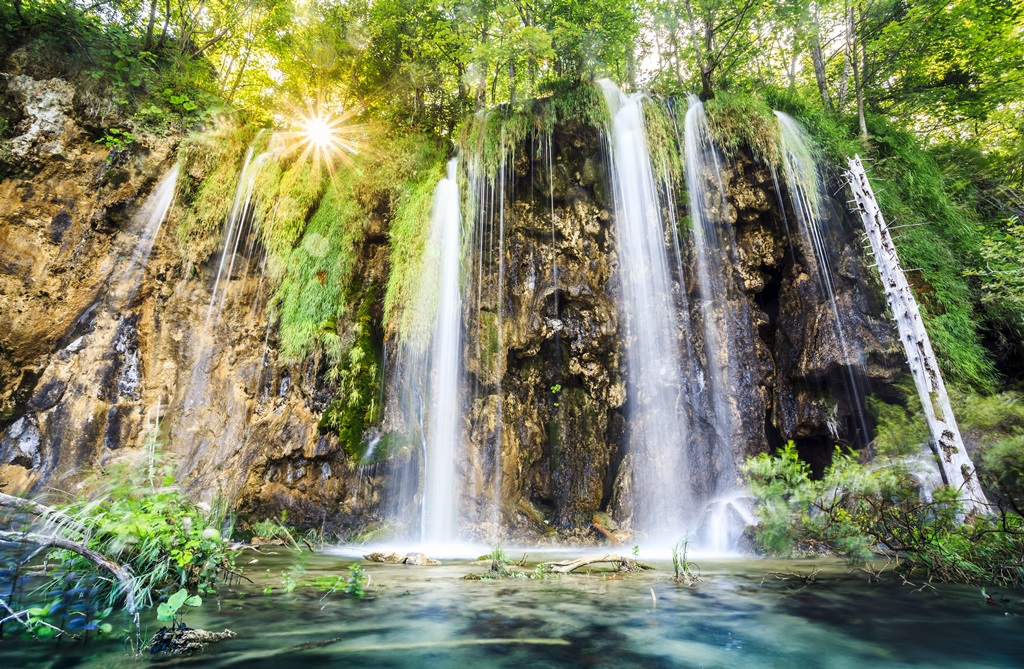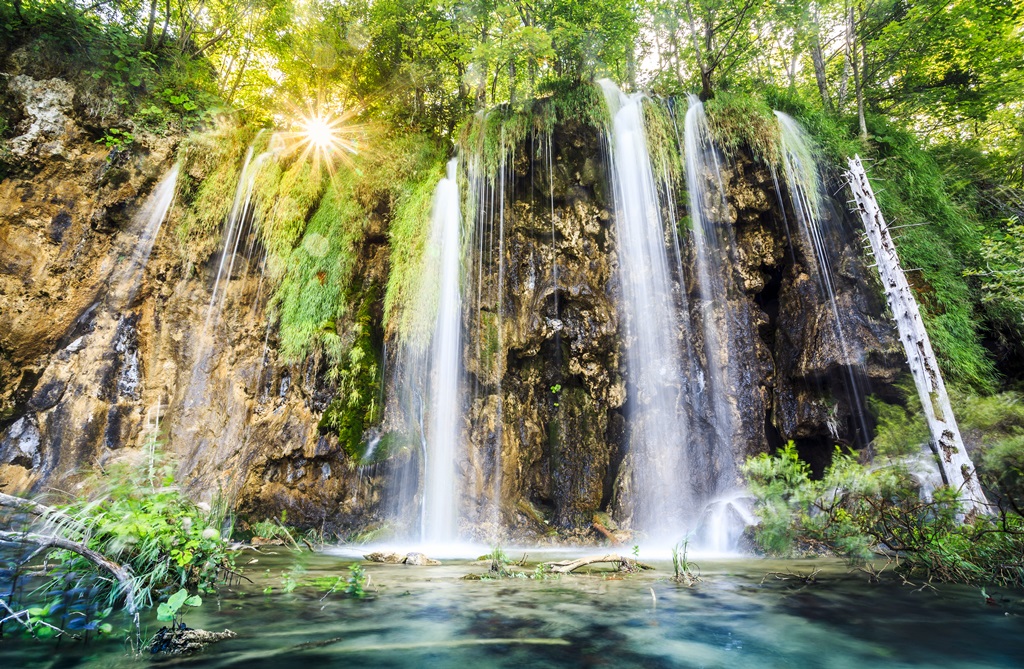 Renting a car to Plitvice Lakes
Going to Plitvice by car could be the right option if you prefer to reach and explore the place by yourself. In case you don't have your own car, you can rent one at numerous car rental offices in Zagreb. Renting a car is also possible directly at Zagreb Airport. However, if you want to avoid queues and use the most out of your vacation, we recommend booking your car online in order to save some money and time. You can choose between several pick-up points in Zagreb and most of them can be found in Zagreb downtown.
Private transfer to Plitvice Lakes
Hiring a private transfer from Zagreb to Plitvice Lakes is also an option, especially when travelling in a group. If you are a group of 6-8 persons, price for a private transfer is not much higher than other means of transportation.With private transfer you don't have to think about timetables, paying highway fee or fuel. You can also choose any meeting point or even get picked up directly at the airport.
Day tours to Plitvice Lakes
Different travel agencies organise day tours from Zagreb to Plitvice Lakes. If you want to have zero worries about your trip, this is the most suitable solution. The agency will arrange everything, you will only have to show up and enjoy one of the most beautiful natural sites. Day tours to Plitvice are easy to book online and there are plenty of options to choose from. The price usually includes a return trip to Plitvice Lakes, a travel guide and the entrance fee to the National Park.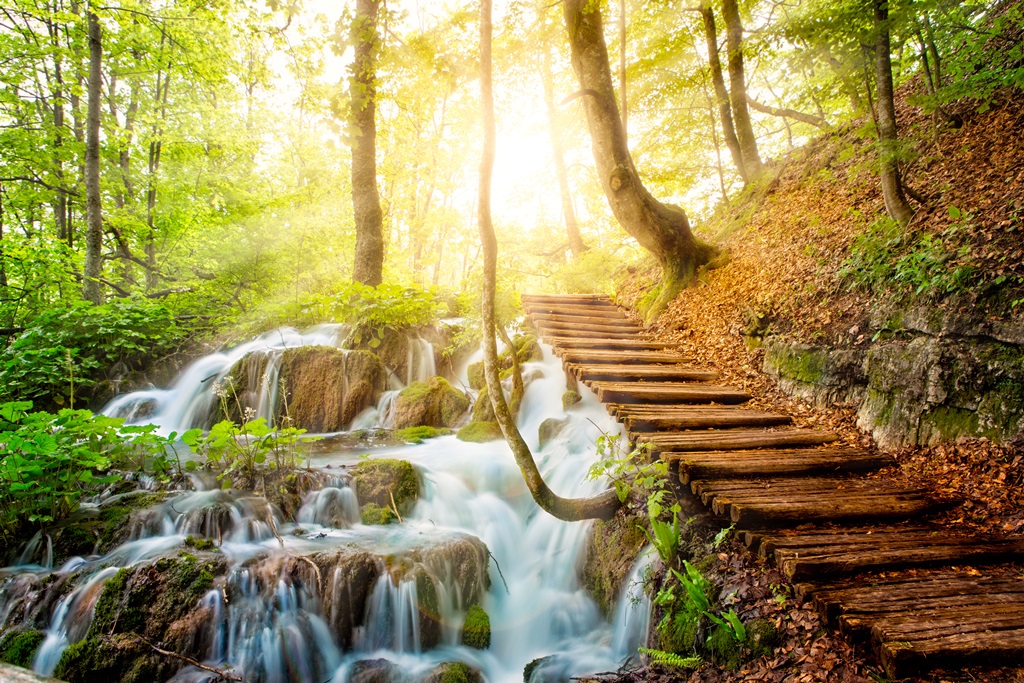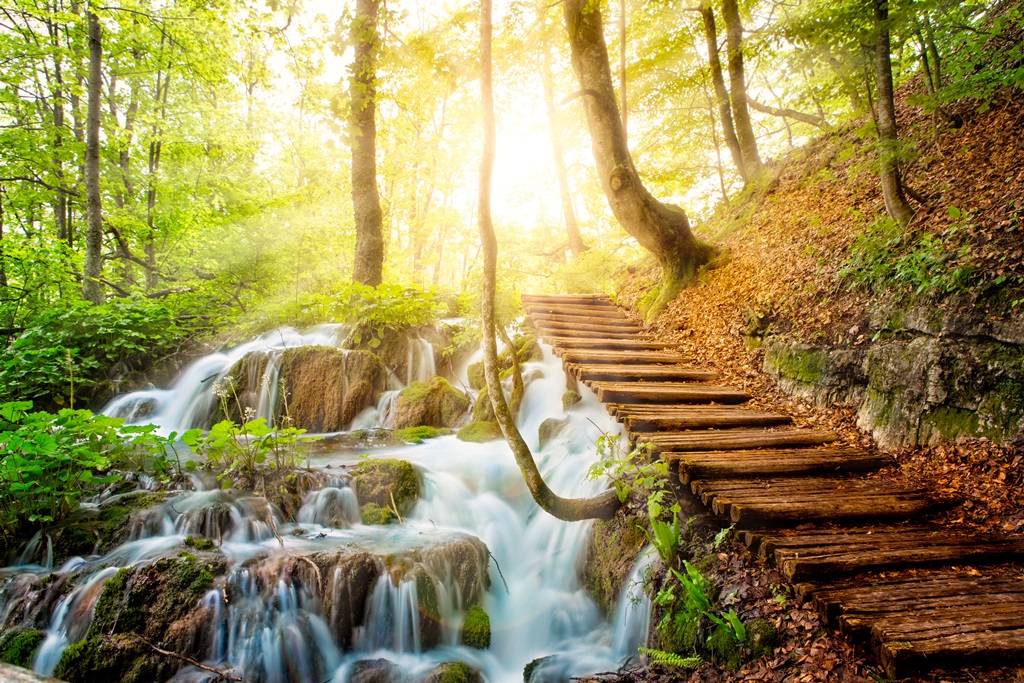 What to see on your way to Plitvice Lakes
On your way to Plitvice Lakes, there are a few places worth visiting:
Karlovac – the city of four rivers and green valleys
Rastoke (Slunj) – picturesque village in a small canyon with waterfalls, often called "Little Plitvice"
FAQ – Zagreb to Plitvice Lakes
Q: Where can I park my car at Plitvice Lakes?
A: Visitor's parking is available for all types of vehicles at both entrances. Parking fees depend on the type of the vehicle and period of the year. If the parking lots are closed due to all the spots being filled, it is not allowed to leave the vehicle along the main state road or to park the vehicle on the green surfaces.
Q: What would be the best time to visit Plitvice?
A: Plitvice Lakes National Park is a great place to visit throughout all year. Shoulder-season could be the best time to visit the National Park because it is still not that crowded and the weather is perfect to enjoy the nature. In summertime, over 11,000 people visit the Park daily so it can get busy. Visiting the Park during winter is definitely a special experience because the whole Park is covered in snow but keep in mind that some parts of the park may be closed.
Q: Is there some place where I could safely store my luggage?
A: There are storage facilities at both park entrances. The luggage storage is located in the tourist office and available during office hours. This service is free of charge.
Q: I am going to Plitvice by bus, can I bring my bike?
A: Taking a bike is possible but during the busiest months it is very unlikely that you will be able to do it. Please contact the bus company to make sure that you'll be able to bring your bike before purchasing a bus ticket.
Q: Can I get around the lake using any form of transportation?
A: There are two boat routes operating on Lake Kozjak and electric trains that run between three stops inside the park (see map below). All rides are included in the price, just show your valid entrance ticket.
Q: Can I ride my bike in the national park?
A: Cycling is not permitted within the national park, except for the southernmost and northernmost edges of the park where you can find marked cycling trails.
Q: Are there any places to stay overnight?
A: Yes, there are several hotels only a few steps from the waterfalls, as well as the camping sites where you can spend the night. Outside the Park, there are lots of apartments and B&B accommodation.