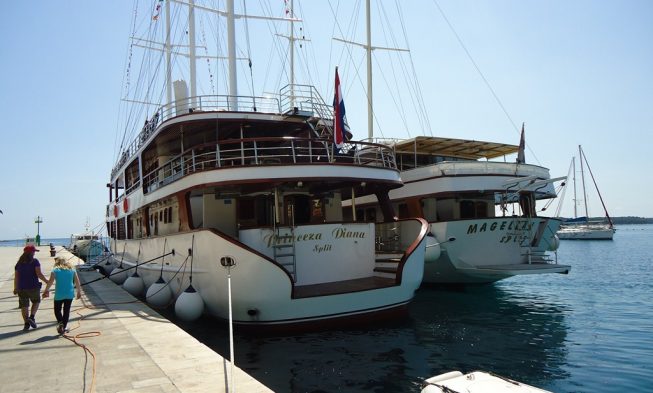 Gulet Cruise in Croatia – Island hopping
Island hopping or gulet cruise is a great way of experiencing the Croatian coast and islands. What is a gulet? Well a traditional gulet is a wooden boat (Schooner) which was originally used in Turkey for transportation of goods. The type of gulets which is used for mini cruises in Croatia has, of course, been adapted to meet requirements for a modern mini cruise ship.
A typical gulet has space for 15 to 30 passengers in double and three person cabins with toilet and shower. The interior of all gulets includes an indoor dining / bar room, where breakfast is served. The exterior of most gulets includes a dining area at the stern and a large sundeck on the top of the boat. The number of crew members varies depending on the size and category of the gulet, the minimum number of crew members is 3.
Some gulet tours are arranged under special themes, one example is a bike cruising tour which of course means that the tour will include bike rides during the week. Other example is a nudist mini cruise which will take participants to different nudist beaches during the week of cruising. Also available are special tours under the following themes: party, singles, gay, photography, just to mention a few.
Prices and  category of gulets
Like hotels and apartments, gulets are also categorized according to a pre-defined star rating system which is based on facilities and features the gulet offers. In Croatia you can find gulets in the categories listed below, most common categories are standard and luxury.
Delux – VIP Gulets – 5 stars *****
Luxury Gulets – 4 stars ****
Standard Gulets *** 3 Stars
Economy Gulets ** 2 Stars
The prices for a one week trip (cabin charter) with a gulet depends on a number of factors like time of year, category of gulet, sailing route and meals included in the package; usually the basic package includes breakfast, half or full board is extra.
Prices start from about 250-300 Euro per person, in the pre and after season.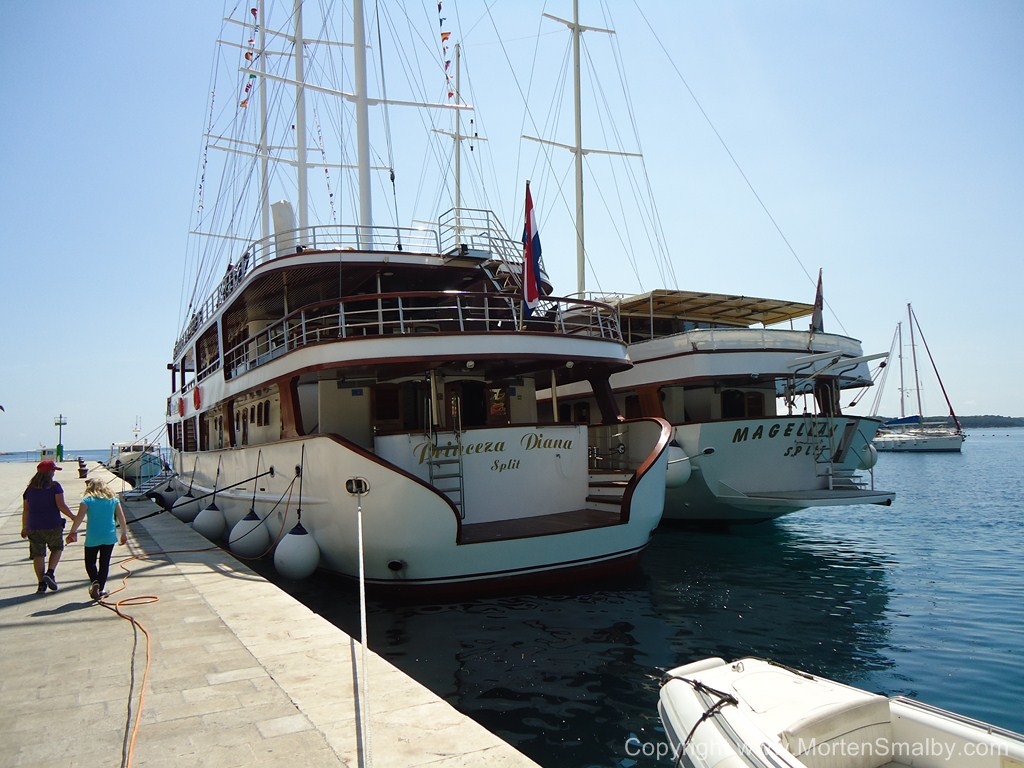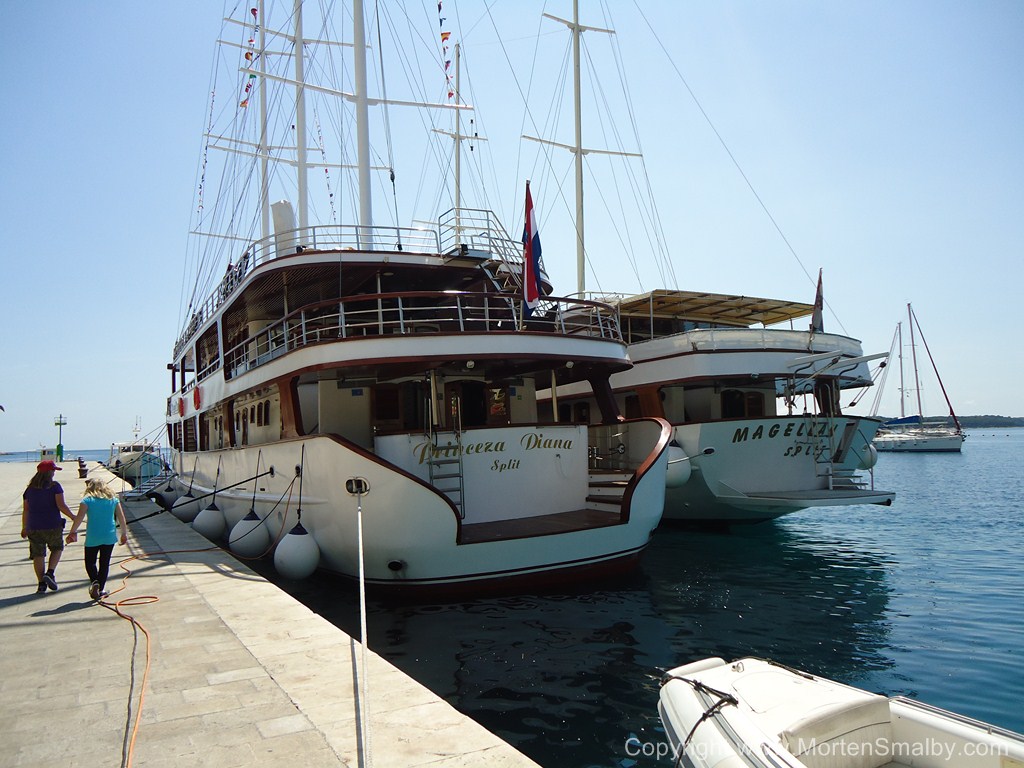 Normally, gulet tours are sold as cabin packages (for two or 3 person) but it is of course also possible to go as a single individual. If you are larger group of 10 persons or more you should consider renting a gulet. If doing so you can "design" your own tour within criteria provided to you by the agency.

Where can I join a gulet cruise
Gulet cruises are available from cities like Opatija, Zadar, Split, Dubrovnik; the most popular departure harbour is Split. Each Friday / Saturday during peak season more than 30 gulets can be found in the inner part of the Split harbour.
Which routes does the gulets sail
The most popular sailing routes are the ones to Dalmatian islands like, Brac, Hvar, Korcula and Solta. One week tours with an itinerary including those islands are available from Split.
If you are sailing out from Dubrovnik, the most popular tours are those taking you to islands Mljet, Lastovo, Sipan and Korcula. If that is not enough you can book a two week tour from Split or Dubrovnik which will take you to all of the above mentioned islands! From Dubrovnik, tours down the coast to Montenegro are also quite popular.
From Zadar you have tours to Kornati islands and island like Ugljan, Dugi Otok, Ist and others.
From Opatija you have tours to the cities in Istria like Pula, Porec and Rovinj, also you can find tours taking you to islands like Cres, Losinj and Rab.
As mentioned above you have option to "design" your own island hopping tour, provided that you rent the whole gullet. The limitation in terms of what you can see is normally related to the amount of nautical miles included (fuel), if you are willing to pay for extra miles, this is also possible.