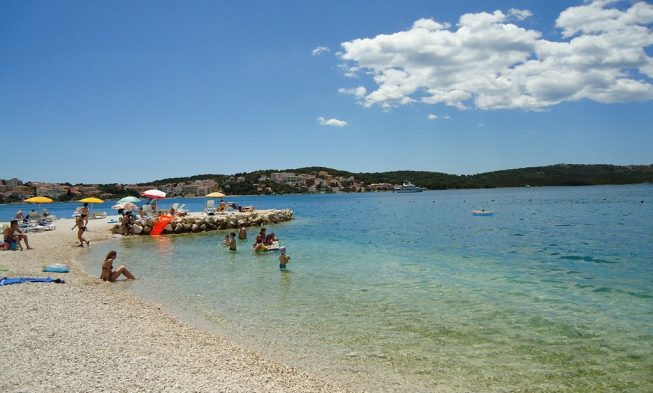 Ciovo is a small island in central Dalmatia. The island is connected with a bridge in the centre of Trogir and that bridge is a bottleneck during the summer months causing some problems to the tourists and local people. In cases where many people have to leave or get to the island at the same time (e.g. on major shift days), you can have car queues which are quite long. On days like this just to pass a few kilometres distance
(e.g. from Trogir to Okrug) can take several hours. Last 15 years there have been talks about solving this problem by building a second bridge to bypass the centre of Trogir, but that did not happen till now.
If you don't need to get to the main land with the car you have plenty of easy and fast options to get to and from the island (see below).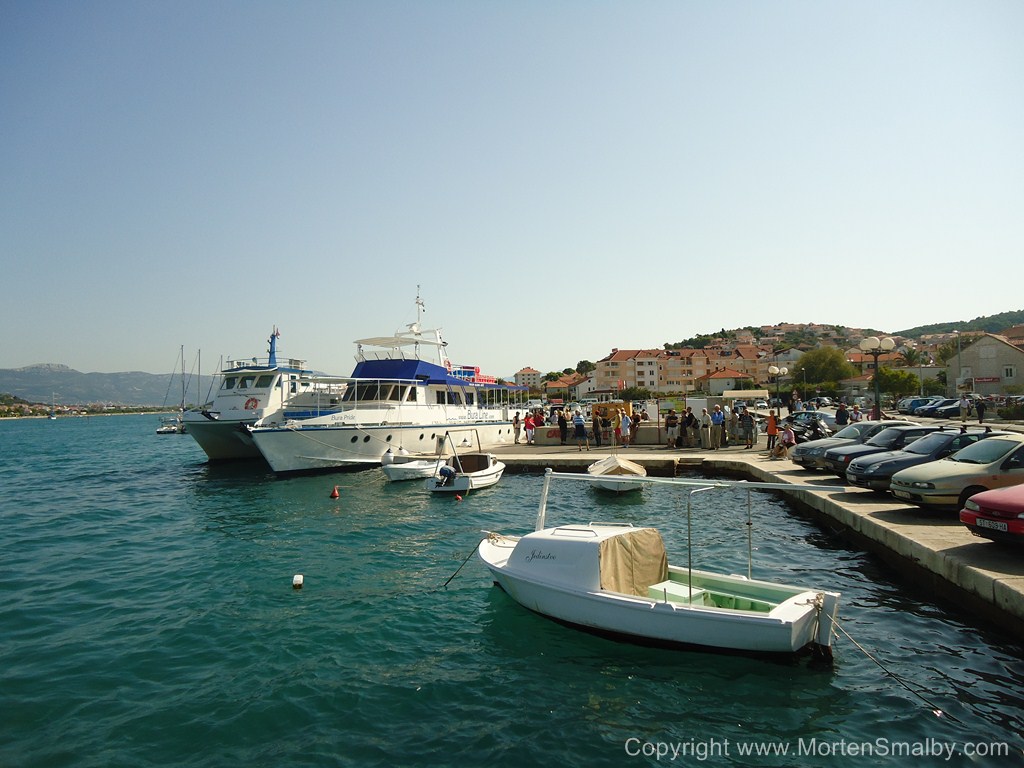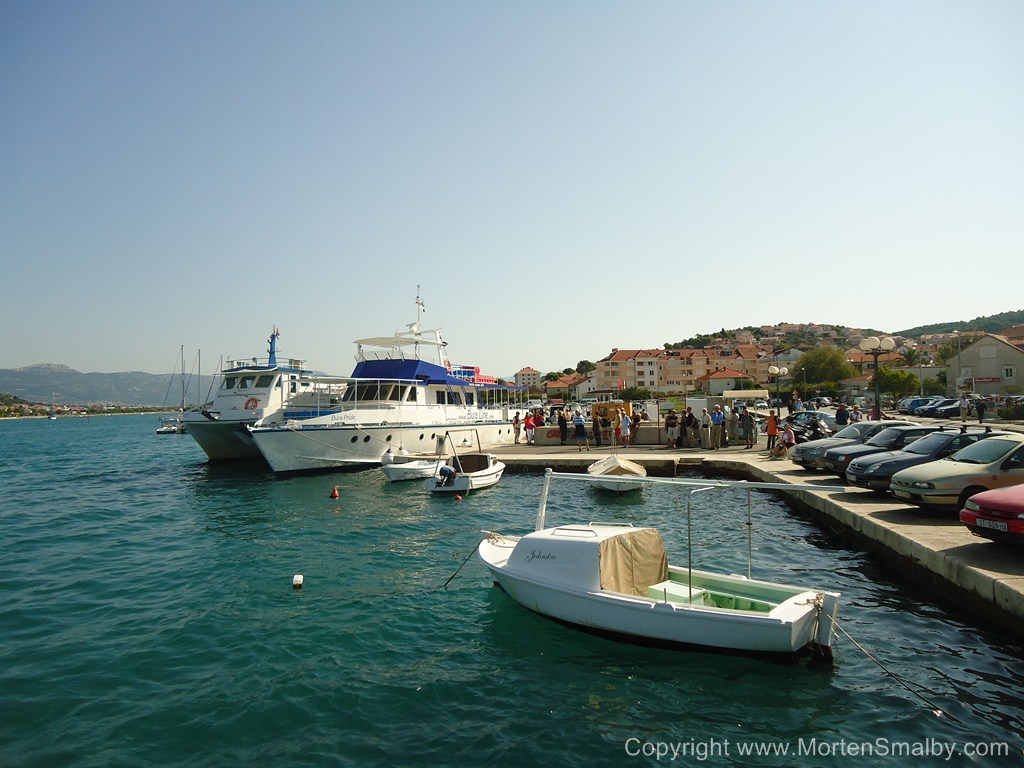 Island Ciovo is a very popular holiday island especially for people who like to spend their holiday in a self-catering apartment. The cities Slatine, Arbanija and Okrug Gornji are the most popular destinations. In all these cities, as well as the rest of the cities on the island, you find a wide selection of private apartments, but also smaller hotels and hostel type of accommodation is available. Here you can see a large selection of accommodation on the island.
Getting to Island Ciovo by Car
If you are coming from north you have option either to follow highway to exit point Trogir, from where there is about 15 km to the island. Second option is to follow coastal road from Sibenik to Trogir.
If you are coming from south and via the highway, you should exit highway by Dugopolje / Split, from exit point you have about 35 km to Ciovo. If you use the coastal road from south towards Split, you should just continue direction Trogir.
Getting to Island Ciovo by plane
The closest airport is the Split airport in Kastela which is about 6 km from the island. From the Split airport you have following transport options to island Ciovo.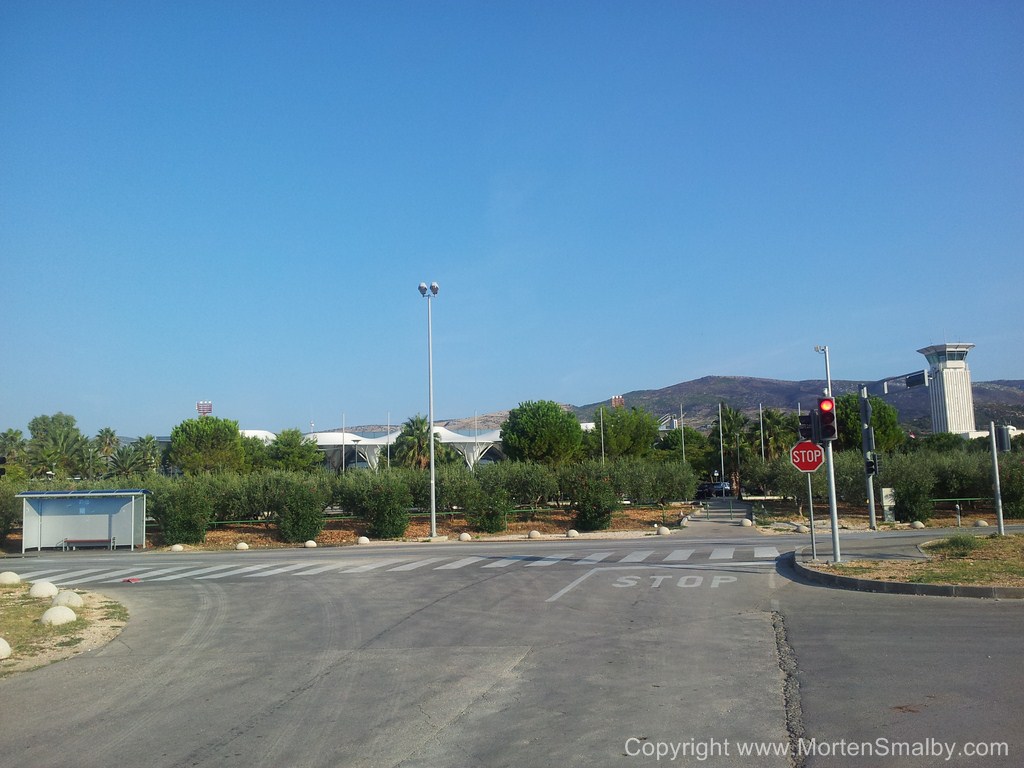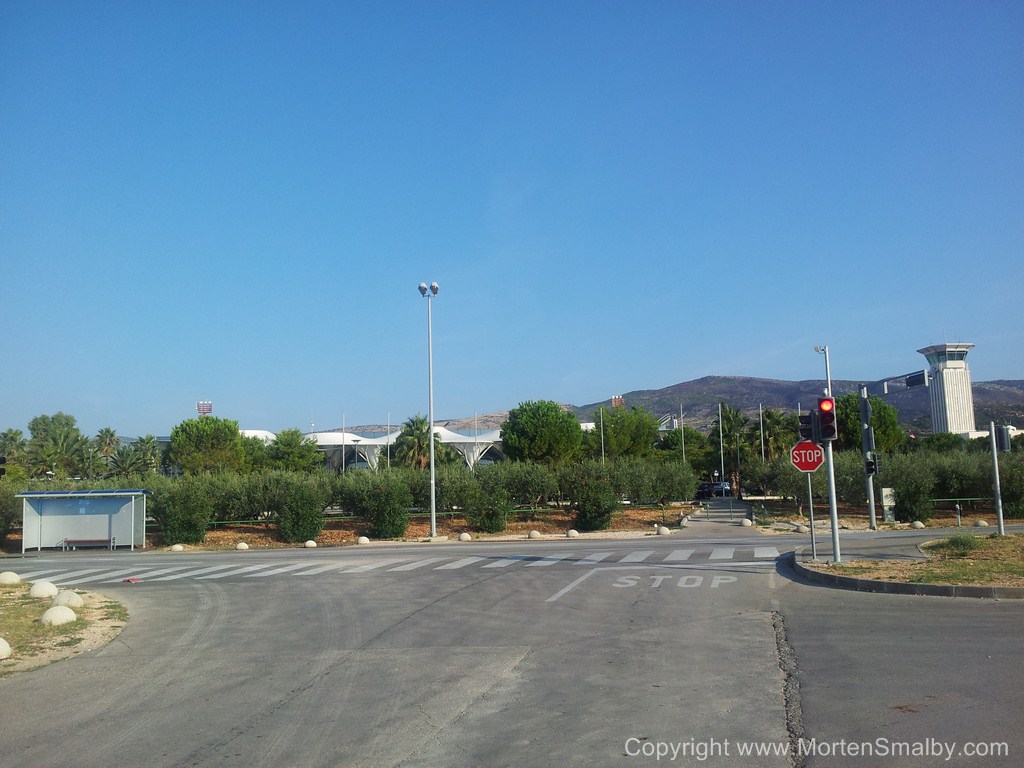 Pre – booked transfer
Taxi
Local bus nr. 37 from main road in front of airport to Trogir and local bus from Trogir to Ciovo; you can see bus departures from Trogir here (Bus line 42 to Slatine and bus line 44 to Okrug Gornji and Donji)
Alternative airport, well second closest airport, is the one in Zadar.
Getting to Island Ciovo by boat / ferry
Unfortunately there is NO car ferry route to Ciovo, so there is no way to avoid the bridge if you are travelling with car.
From Split you have the Bura line which is a passenger boat which sails Split – Slatine – Trogir and vice versa; you can see time schedule here.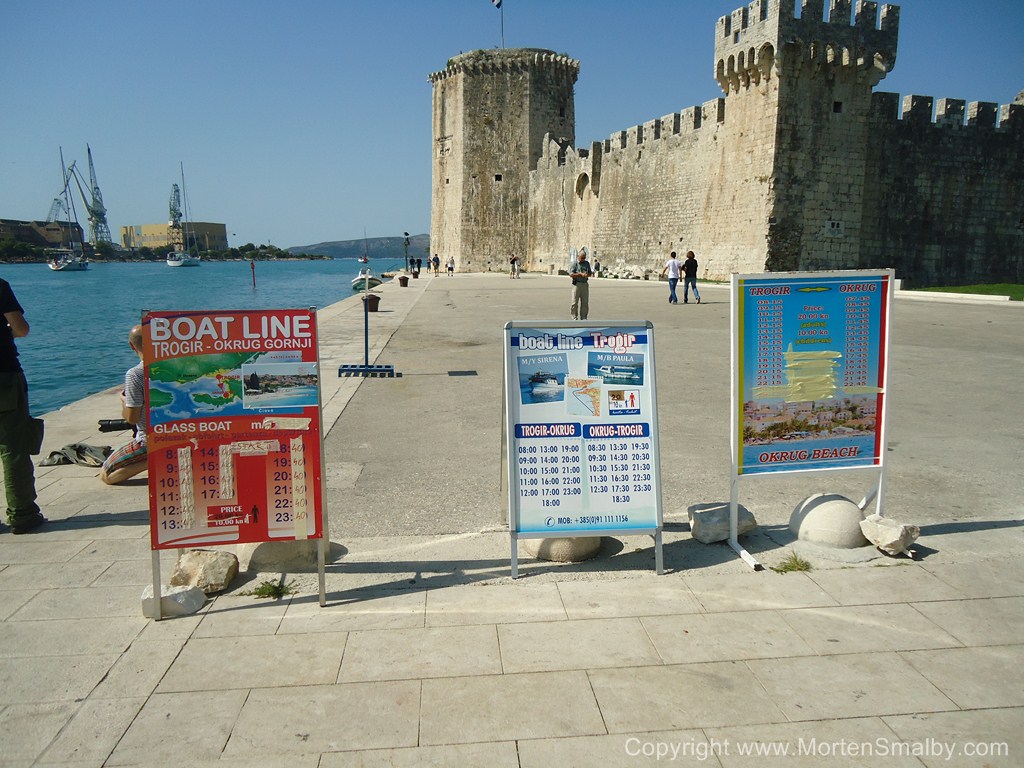 EASY Transport: from the seaside promenade in Trogir there are frequent boats (app. every 30 minutes) to Okrug gornji, a one-way ticket costs about 10 kuna. The boats stop at the Marina in Okrug, which is between the main beach and the center of town. In the main season you also have fairly frequent boats to Slatine from the seaside promenade.
If you should have any question about travelling to Ciovo, please feel free to contact us here.