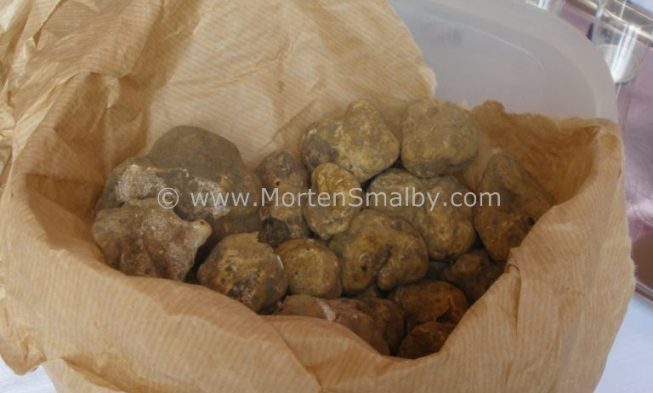 Hunting truffles in Istria
In Istria Autumn and early winter is the season of the white truffles. Many probably recognize truffles from France and Italy but do not know that they also exist in Istria. Truffles are a type of fungus and autumn is the peak time for white truffles. The white truffle is the most expensive and most tasty. The summer truffles are black, they are milder in taste and somewhat cheaper. Truffles are an expensive "sport" and the price depends on supply and demand, so do not be surprises if you have to pay about 2.000 Euros for a kilo of white truffles.
The inland of Istria especially in the area around Motovun, is where the truffles can be found, but unfortunately it is not just something you go out and find an afternoon. Truffle hunters use special trained dogs to find the truffles, and they of course have their own secret places in the forest where they go hunting.
Truffles are said to be an aphrodisiac and is used in many different dishes. Fortunately, you do not need a kilo of them, if you want to cook a delicious dish with truffles. Often you just use a few grams, which make it affordable for special events, when you add the truffles on top of your dish just before eating it will keep its characteristic taste. Truffles are common in pastas with cream sauce, in combination with other mushrooms, freshly grated truffles taste wonderful on a good steak, but you can also get finished products with truffles, such as cheese or sausage.
If you want to experience what it's like to walk in the woods together with a truffle hunter and see how the truffle dogs are working, then you should visit Istria from in the period from the early October to end of December. On of my friends in Istria, Sonja, runs a travel agency, called Sol-Skin (Sunshine), she organizes tours for small groups where you have the opportunity to taste cheese, sausage, honey and brandy made with truffles, the tour includes a walk in the woods, where the truffles can be found, which of course is an interesting experience. The tours can be organized as a half-or full-day tours.
Example of a tour: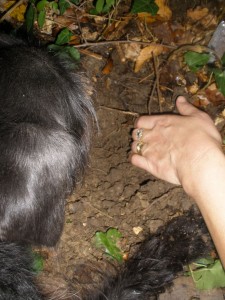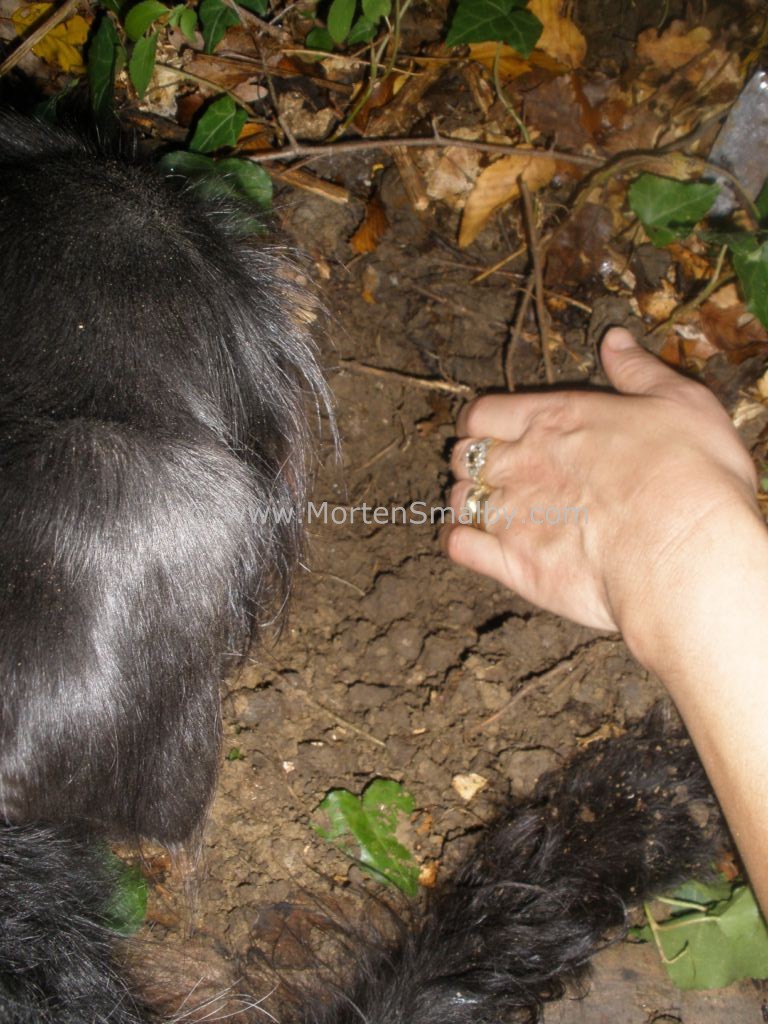 From the Istrian coast, where tourists usually stay, we drive to the heart of Istria, the mountain town of Motovun. From here we continue on a small road in the direction of Butoniga lake. In a small village we visit our truffle hunter, who in this case is a woman. Mrs. Danica is a  has inherited her truffle hunter genes from her father, who thought her to hunt for the truffles, the special trained dogs. On their farm they have a delightful terrace where guests can sit and taste the house specialties. Of course it is also possible to buy various products ranging from salami, cheese, oil for fresh truffles. First, we take a walk in the woods. The walking tour takes from 15 min up to one hour depending on the physical condition of the participants.
It is recommended to have hiking boots as the terrain is sloping and there can be mud. The fresh walk opens the appetite, so you really can enjoy the tasting of the wonderful dishes, sated and satisfied, we will start the trip back to the coast.
The trip can be combined with a guided tour in the medieval city Motovun, which is located at approx. 277 m elevation, the city is also called the Mirna valley queen. Mirna is a river flowing into the valley below Motovun and is one of 3 rivers in Istria.
Recipe: Pasta with cream sauce, Truffles and porcini (4 people)
Here is a little inspiration for a dish with truffles. In this dish we use a paste form called FUŽI, which is the most used in Istria, of course you can use another type of pasta – like. gnocchi or tagliatelle.
Ingredients: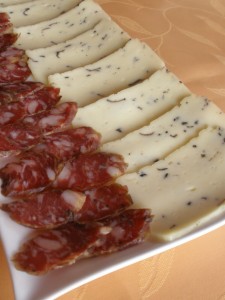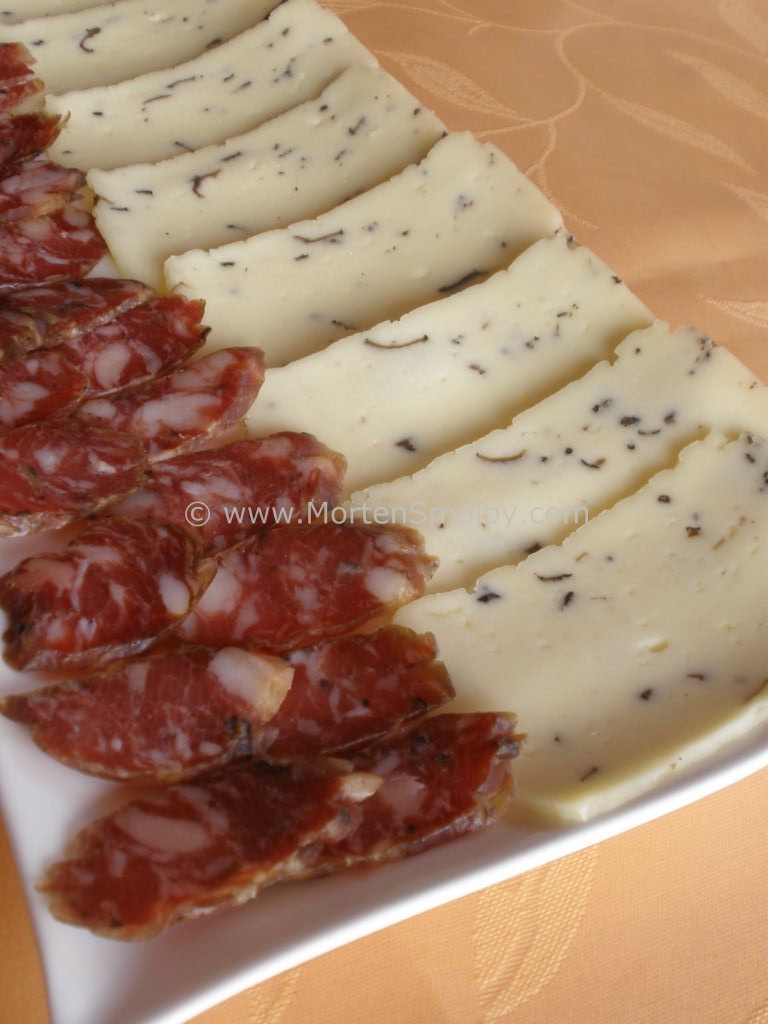 400 GR. FUŽI – PASTA
80 gr. butter
2 dcl of cooking cream
40 gr. freshly grated Parmesan cheese
80 gt. fungi (truffles 10-20 gr. and the rest porcini / cep)
a bit of Olive with truffle taste
How to Cook:
Heat the butter in a frying pan, grill the porcini / ceps in a few minutes, add the cream, let it cook for approx. 10-15 minutes, Pasta cooked beside – Al dente – mix it with the sauce and then add the Parmesan cheese and grated truffles on the dish before serving.