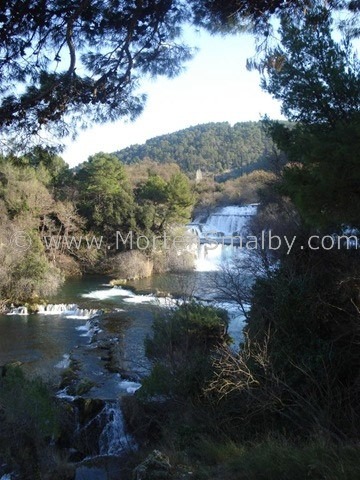 This Sunday we together with our Australian friends went to see the National park Krka to see the waterfalls, although we have been here several times, this was our first trip in the winter season. We went to Skradin, which is the southern entrance for the park, he we actually had plan to have lunch in a winery which friends of ours from Split had recommended, unfortunately the place was closed.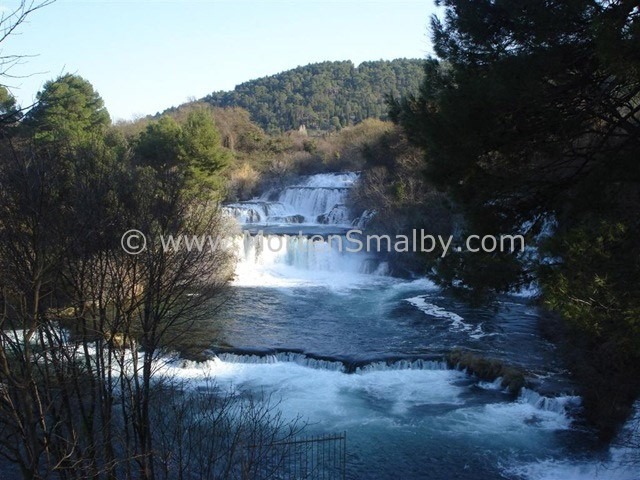 From Skradin you can in the summer season go with boats to the lower end of the waterfalls, at this time a year options are by foot or car, so we headed for the blue bridge just outside of Skradin, from where a road leads to the lower end of the waterfalls, the young man at the gate was so kind to inform us that it was actually easier to go to the entrance in Lozovac (7 Km from Skradin).
In Lozovac, you would normally have to park you car app. 1 Km from the waterfalls and take the bus or walk down to the small village inside the park, but during winter you can go by own car, so after paying the 25 Kuna entrance we did so.
From the Etno village, which actually in the summer works as a museum with blacksmith, weavery etc which you can visit. We took at walk on the beautiful laid out walking paths, compared to our last visit this summer you could clearly see the difference in the amount of water going down the falls, which made everything looks much more wild. Judge your self!