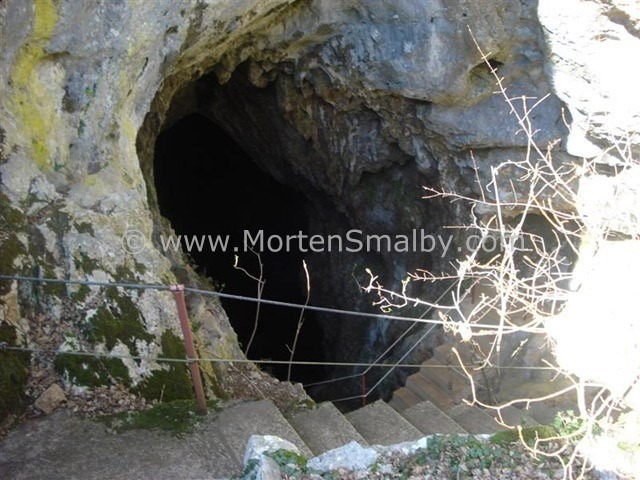 Today we went to see the cave Vranjaca, which impressed us a lot. The cave is situated only 24 km from Split, although we have lived here for 4 years we actually never hear about it; witch's is a shame as it is a very special nature experience.
When we arrived to the cave around noon, we were welcome by Mr. Punda, who is the grandson of Stipe Punda, who discovered the cave in 1903. As we were the only guest, Mr. Punda was so kind to give us a guided tour in the caves.
The cave is 65 meter deep, and separated in more champers, in the upper part, evidence has been found that people where living here several thousand years ago. The cave is about 65-70 million years old, and it was created by an underground river. Today parts of the river Jadro are running about 10 meters below the lower parts of the cave.
If you bring a little fantasy, you will especially in the lower part of the cave be able to see stalactite and stalagmites formations, looking like people, animals or building. The dripstones contain different kind of minerals like aluminium, cobber and crystal.
The cave is open every day the whole year from 9 am to 20 pm. In the summer you will have the opportunity every Wednesday and Thursday to see mystics of bright starry night with authentic folklore and sounds of folk traditional songs in the cave. After the show you will be able to enjoy some of the traditional domestic cuisine of this beautiful area, like cheese and smoked ham (prsut).
As we were very fond of the place/cave, we arranged with Mr. Punda to sell tickets to those evenings in our internet café in split – so do not miss out on this nature phenomenon.
Here you find all our favorit links from Croatian – Links about Croatia