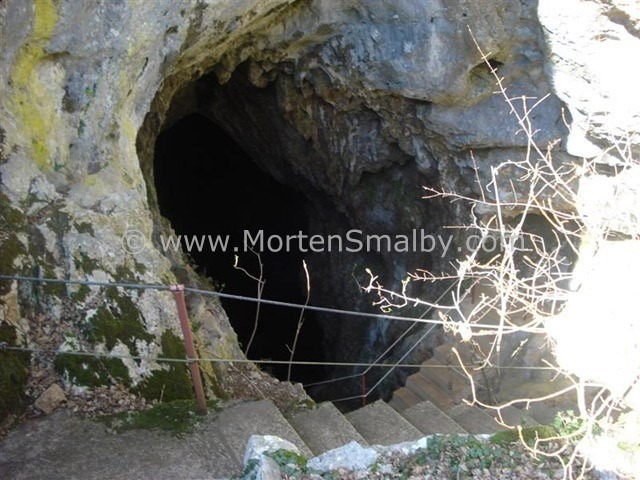 The Vranjaca cave is situated only 24 km from Split, in the heart of Dalmatian hinterland, in the village Kotlenica. It is only half an hour drive from Split. The cave is protected geomorphological natural monument.
The visit to the cave impressed us a lot. When we arrived to the cave around noon, we were welcomed by Mr. Punda, who is the grandson of Stipe Punda, who discovered the cave in 1903. As we were the only guest, Mr. Punda was so kind to give us a guided tour in the caves.
The entrance to the cave was familiar with locals since ancient times but the rest was discovered in 1903 and the cave was opened to the public in 1923.
The cave is 65 meters deep and separated in more champers, in the upper part evidence has been found that people were living there several thousand years ago. A small natural passage leads through 9 parts of the cave that are full of decoration in all shapes and sizes. The cave is about 65-70 million years old and it was created by an underground river. Today parts of the river Jadro are running about 10 meters below the lower parts of the cave.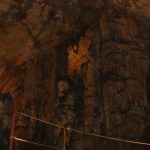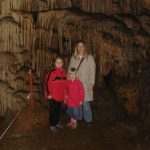 A specific feature of Vranjaca cave is that the interior maintains a constant year-round temperature of about 15⁰C. Set your imagination free and you will see stalactite and stalagmites formations, looking like people, animals or buildings.
The cave is open during the whole year with different opening hours:
April, October: 10 h – 18 h
May, September: 09 h – 19 h
June – August: 09 h – 20 h
During wintertime, you can arrange the visit calling the number +385 (0)98 749 000 – Contact Person: Mr Marko Punda.
Ticket price for adults is 40 kn and for children 20 kn.
Address: Vranjača Cave, 16 Hrvatskih Velikana, Kotlenice, 21204