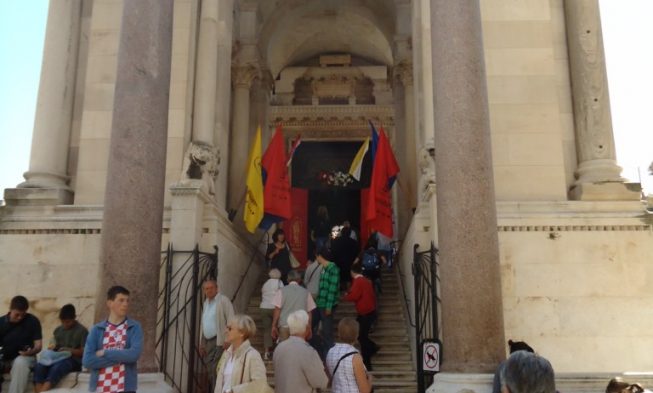 Public holidays in Croatia
Being a Catholic country most of the public holidays in Croatia are related to religious celebrations, like e.g. Christmas, Easter and Assumption of Mary.
In addition to those days we also have non religious public holidays like the Independence Day, .the homeland thanksgiving day, and of course the Labour Day.
Locally there might be additional days e.g. they celebrate the Saint Blaise in Dubrovnik on the 3rd of February, Saint Duje in Split on the 7th of May.
Often there are local celebration and traditions connected to the public holidays, so if you are visiting during one of the dates you see in the calendar below, you should ask at the local tourist board about special events / happenings on the specific day.
Public Holidays in Croatia 2018
| | | |
| --- | --- | --- |
| Wednesday | 01/01/2018 | New Year |
| Monday | 06/01/2018 | Epiphany |
| Sunday | 21/04/2018 | Easter |
| Monday | 22/04/2018 | Easter Monday |
| Thursday | 01/05/2018 | Labour Day |
| Thursday | 31/05/2018 | Corpus Christi |
| Sunday | 22/06/2018 | Anti-Fascist Struggle Day |
| Wednesday | 25/06/2018 | Statehood Day Croatia |
| Tuesday | 05/08/2018 | Victory and Homeland Thanksgiving Day |
| Friday | 15/08/2018 | Assumption of Mary |
| Wednesday | 08/10/2018 | Independence Day Croatia |
| Saturday | 01/11/2018 | All Saints |
| Thursday | 25/12/2018 | Christmas |
| Friday | 26/12/2018 | St. Stephen´s Day |