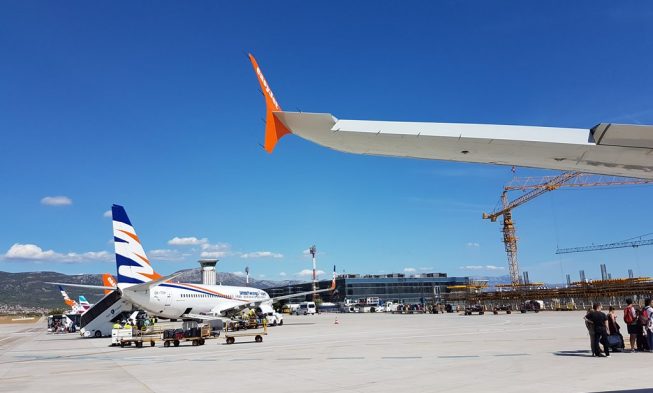 Split Airport, bus and transfer
The Split Airport is situated in 23 km outside of the town, in a small city called Kaštela, the airport is not among the biggest in the world but at least it is open whole year, in the winter month it handles about 30000 passengers, in the peak month August about 220.000.
In the airport the following facilities are available, Newspaper kiosk, A bank, a post office, numerous ATM machines, a restaurant and a large number of car rental companies. For international flights there is a duty free shop, offering the regular duty free product like e.g. alcohol, cigarettes, chocolate and local produced gift products.
List of companies flying to Split airport
During summer season (April to October) there are numerous companies flying to the Split airport here are some of them: Croatia Airlines, German Wings,  Easyjet, Aeroflot, Air Méditerrané, Norwegian, Hamburg International, Ukraine International Airlines, SAS, Dubrovnik Airline, Austria Airlines, Malév Hungarian Airlines, Malmö Aviation, Thomas Cook Airlines and many more. During winter, the only companies flying to the airport is Croatia Airlines and Eurowings.
Distance from Split Airport to Major Cities in the Area
Distance from Split airport to the Split centre is 23.3 km and it takes about 25 minutes to get there.
Split Airport →Trogir – 5 km; 7 minutes
Split Airport →Omiš – 40 km; 50 minutes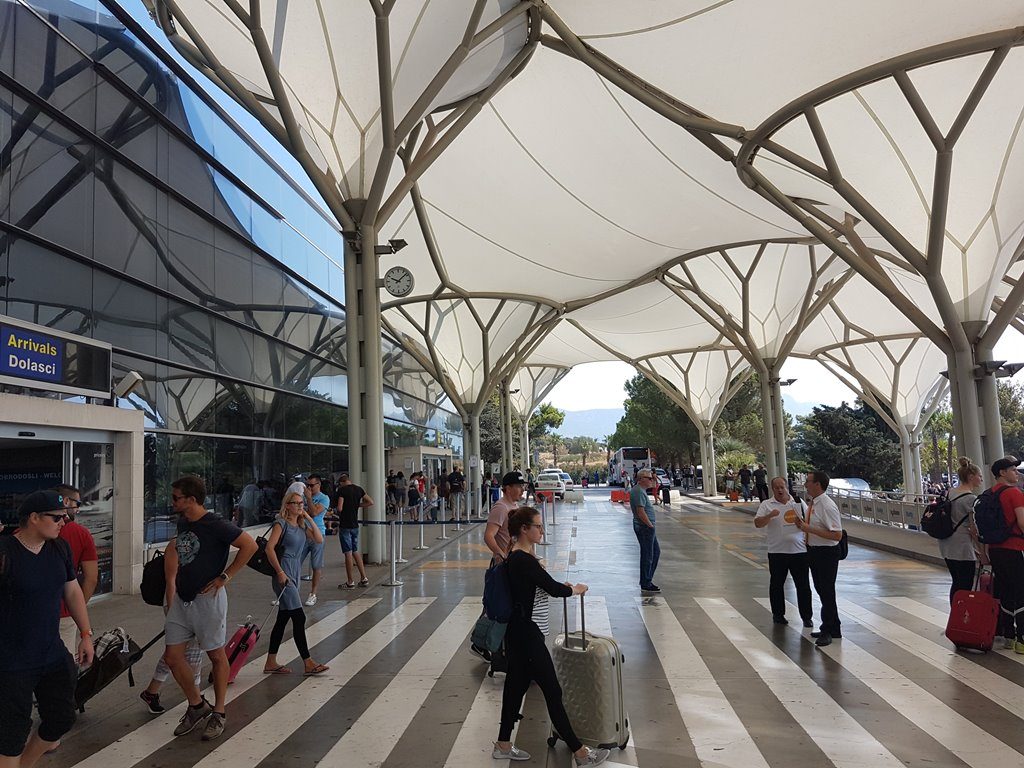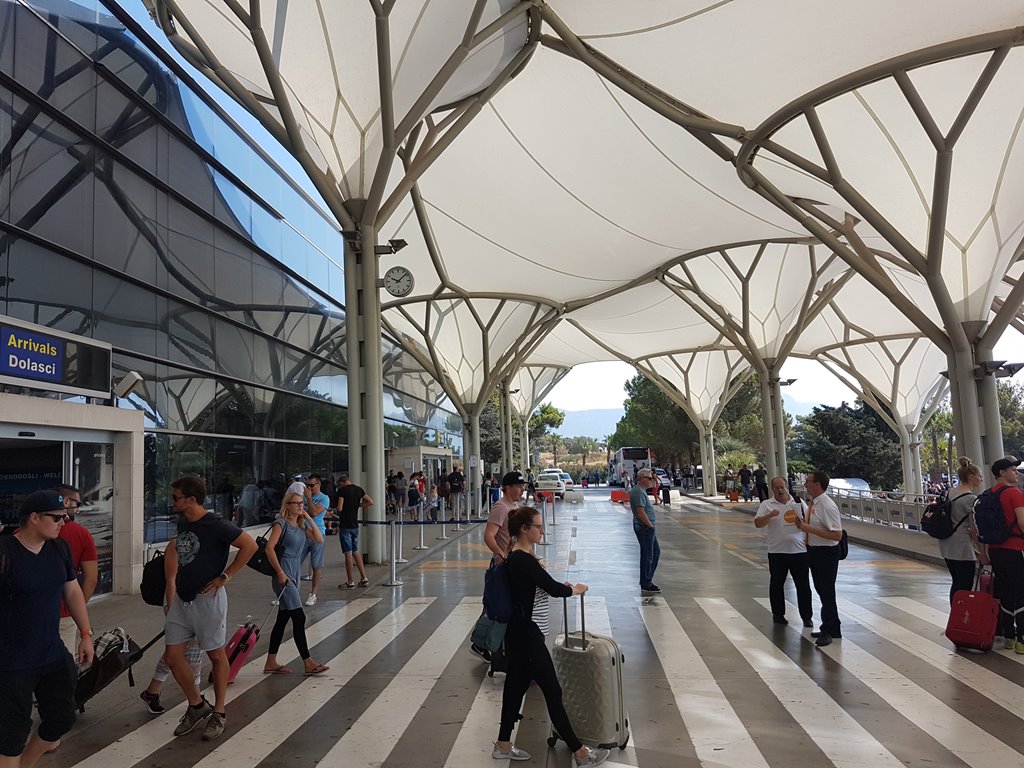 Price of taxi to these cities
Taxi prices vary depending of time of the day, if you take a taxi e.g. to Split centre, you will pay 20 kuna for the start and 10-14 kuna for each kilometre, which gives you a total fare price of 260 – 350 kuna. Price for taxi to Trogir is about 80-120 kuna.
IMPORTANT – Airport bus rules, prices etc, and how does it operate:
Transfer of passengers from the Airport to the city centre (Split) is organised by "Pleso – Prijevoz" buses. Bus transfer from the airport to the city of Split is in accordance with arrival of scheduled flights. The Airport bus leaves app. 30 minutes after arrival of any scheduled flight, no matter if it is national or international.
From Split centre the airport bus leave app. 90 minutes before scheduled flight time, of any flight, to not miss the bus, it can although be recommended to show up 2 hours before scheduled departure in the main season.
Bus transfer between Split and the Split airport is also organized for passengers flying with companies other than Croatia Airlines. For further information you can call 021/203119.
Price for the Airport bus is 30 kuna / person for a one way ticket. More information about the airport bus you can find here.
Public bus to / from the Airport:
Bus number 37, which drives on the old road between Split to Trogir and vice versa, you can get on the bus, if you go to the main road outside the airport parking lot, the bus leaves every 20 minutes from 5 in the morning till 7 in the evening, after 7 PM, it leaves every 30 minutes, last bus is around midnight. On Sundays buses drive every 30 minutes. A ticket from Split Airport to Split costs 20 kuna in one direction. The ticket Split airport – Trogir cost 10 kuna.
Car rental companies at the Airport:
If you need to rent a car from Split airport, you can find a large selection of car rental offers if you click here.
Airport transfer – companies offering Airport transfer
There are several companies offering airport transfer which has to be pre-booked. The transport is done by different vehicles depending on the number of persons.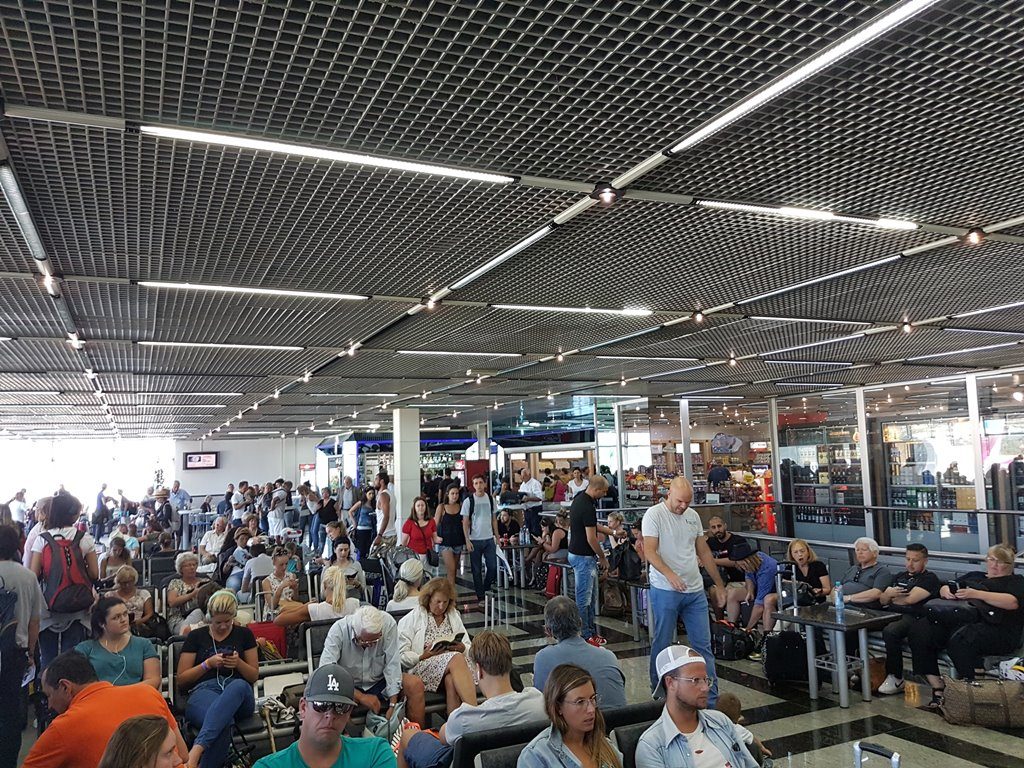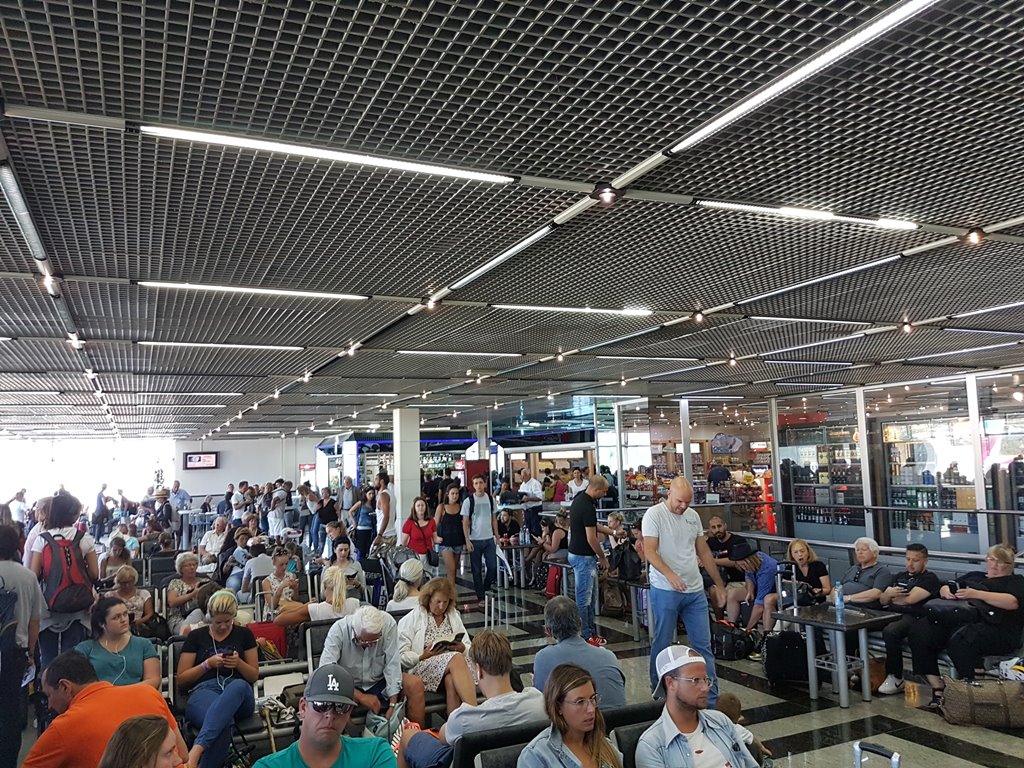 Price examples for a Pre-booked airport transfer
From Split airport to Split centre the approximate prices for an airport transfer is like this. Transport of 1-3 persons is 36 Euros, for 4-8 persons the price is 40 Euros. If you go some place further away you can calculate that the cost for up to 8 persons will be around 1-1.5 euro/kilometer. (Dubrovnik 230 km should be around 250 Euro). The price is depended on distance and the day of travelling, Saturday is the busy day, so book in do time. If you have larger groups, you are welcome to contact us for arrangement of the Split Airport transfer.
The Airport Codes:
Identification code: SPU
SITA code: SPUAPXH
AFTN code: LDSPZPZX
ICAO classification: 4 E
Parking at the airport:
When you come to the airport, take a parking ticket at the parking entrance, remember to bring it with you to the terminal as you would have to pay and stamp it here before leaving, this is also the case (stamping) if you stay less the 15 minutes, which is free of charge.
Price of parking:
First 15 minutes is free
1 hour parking is 7 kuna
If you want to leave the car at the airport for a longer period it will cost you 49 kuna a day the first three days, after three days the price is 45 kuna/day.
Address and contact details (phone number, website etc):
ZRAČNA LUKA SPLIT -, Cesta dr. Franje Tuđmana 96, P.P.2 21210 Kaštela, Croatia.
Telephone: ++385 (0)21 203 555; Fax: ++385 (0)21 203 422; Telex: 26150 AERST RH
Website: http://www.split-airport.hr/Split_aerodrom_en.htm