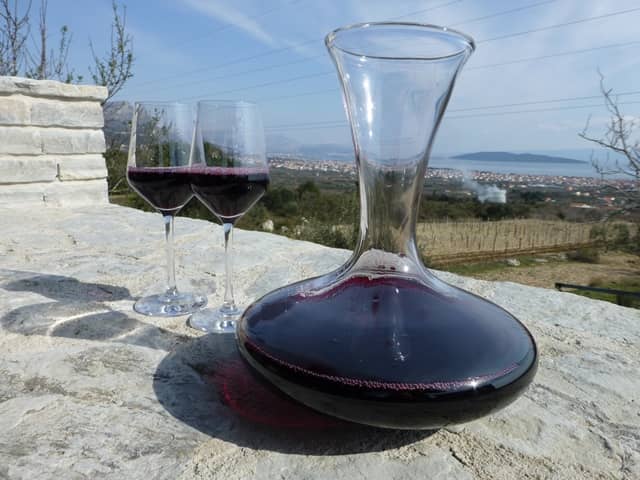 Before moving to Croatia, Croatian wines was completely unknown to me, actually I never thought about Croatia as a wine country. Once here I soon learned that wine is produced in most parts of the country and that most households produce their own wine. Most of the grapes used for wines here, was also new to me, I never before heard about Malvazija, Plavac Mali, Teran or Babic but I soon figured out that you can make some pretty good wines using those grapes :-). Of course you can also fine Croatian wine made from more familiar Grapes like Cabernet sauvignon, Merlot and Zinfandel, the last one is especially interesting as it actually originates from Croatia.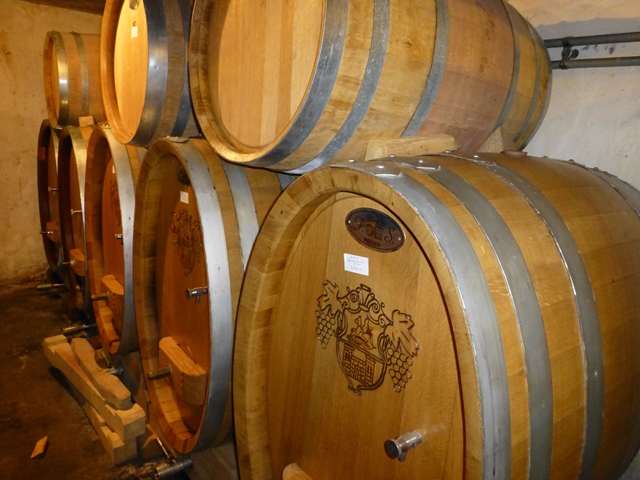 So if you like wine and are visiting the area around Split, I can highly recommend, that you plan half a day to learn about the history of the Zinfandel grape and of course also taste some great wines made from this grape 🙂 The best way to do so, is to join the wine tour, organized and planned by Robi from Ventula Travel and Damir from Opcija tours, from personal experience, I can guarantee that they are two of the most knowledgeable guides in relation to Croatian culture and history you will find in Dalmatia.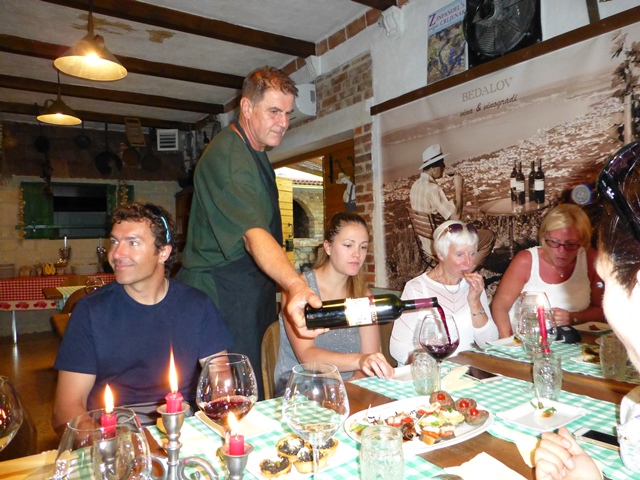 Below you can read about bit about their wine tour, click on the links below to visit their website where you can find more info, also about lost of other great tours.                
"This half-day excursion, which departs from already well-known touristically exposed city of Split, is offering something totally refreshing. "The real tour", as it is called by its creators, two local destination management companies, takes their guests in the picturesque town of Kaštela (Castles), to get to know the Mediterranean and ancient, old Croatian and Ottoman, Renaissance and even American heritage. And all that through the story of one really special Wine – "Crljenak Kaštelanski", better known as Zinfandel.
We will discover it at the city of Castles, a place where life flows still undisturbed by the touristic capital. There, one can still find fishermen and farmers in their work, children at play, the elderly in wisdoms and grannies wailing ..
A picturesque city is full of the "Kaštela" (fortress-castles) which have guarded farmers and crops (mostly grapes) from newly arrived Ottoman danger during the 16th century. We can say without exaggeration that vines and olives are in the blood cells of this inhabitants.
How can one wine connect all of this? That's a special story to be experienced on the tour where guests, led by expert guidance, meet local traditional wine producers and their families. Walking through Kaštela they visit the city museum, housed in two locations, at the very fortifications (Castles). In addition, you can treat yourself to local delicacies paired with six wines from indigenous Croatian grape varieties. The only downside of this tour is that you're in danger of breaking your tongue saying the names of Croatian wines."
Visit website of Ventual Travel here
Visit website of Opcija tours here