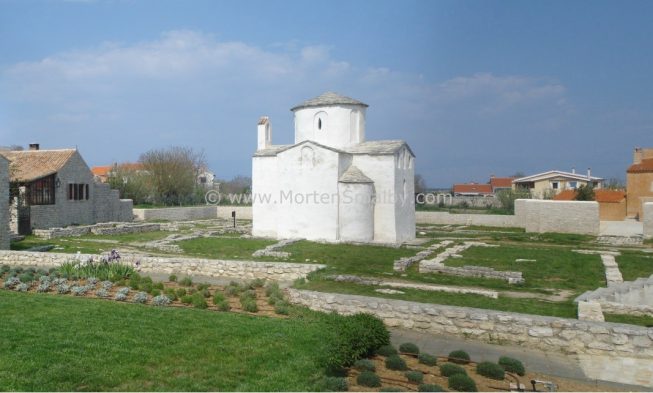 Nin, the oldest city in Croatia
The town Nin is considered to be one of the oldest cities in Croatia, Nin is situated 15 north of Zadar. when you arrive to Nin from Zadar , you will pass the Zaton holiday village and just after that you will see the church St. Nicolaus on your left hand side, this church has play and important role in Nin story as the rulers city.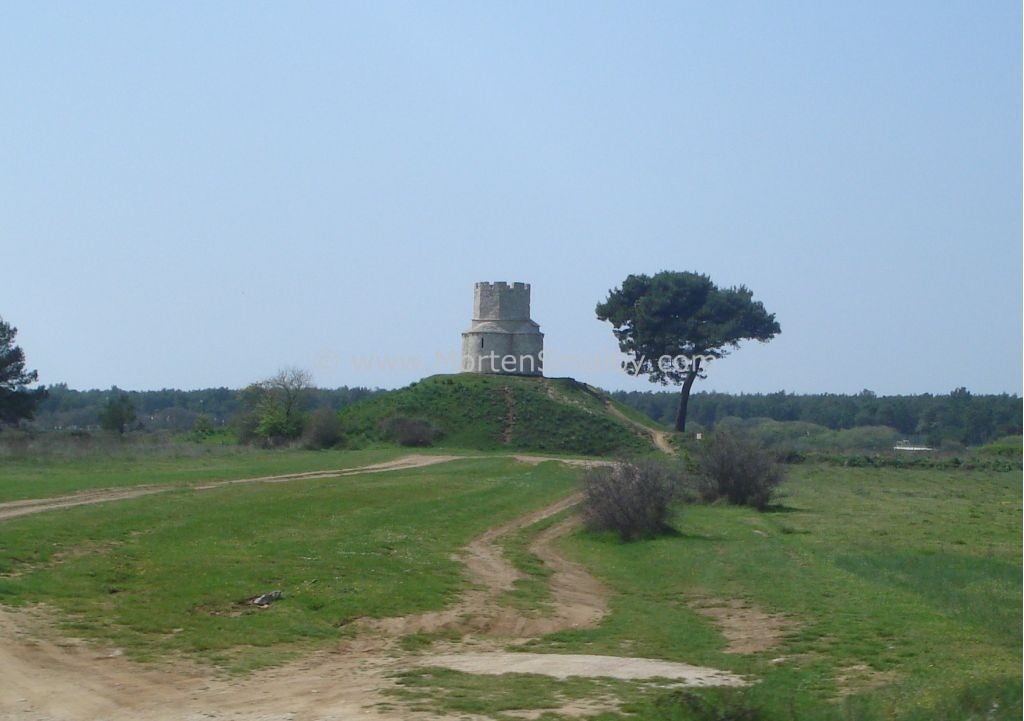 In total 7 Croatian rulers was crowned in Nin, before they where official announced as ruler of Croatia, they had to ride to St. Nicolaus and crawl on top of the church, from there, they should point there sword to all for corners of the world and announce what they planned to accomplish as a king. (As far as I know nobody disqualified).
Nin city has a new and an old part, the old part (which is where you should go) is situated on a small artificial island, paid parking is available around and on the island. We parked by the southern bridge which is next to the statue of Prins Branimir and the official tourist office. (If you want to bring car, which you don't need, to the island you have to take the northern bridge)
The old town part of Nin is really nice, and has lots of historical spots to offer which among other include several churches and a museum, and then they have a statue of this guy.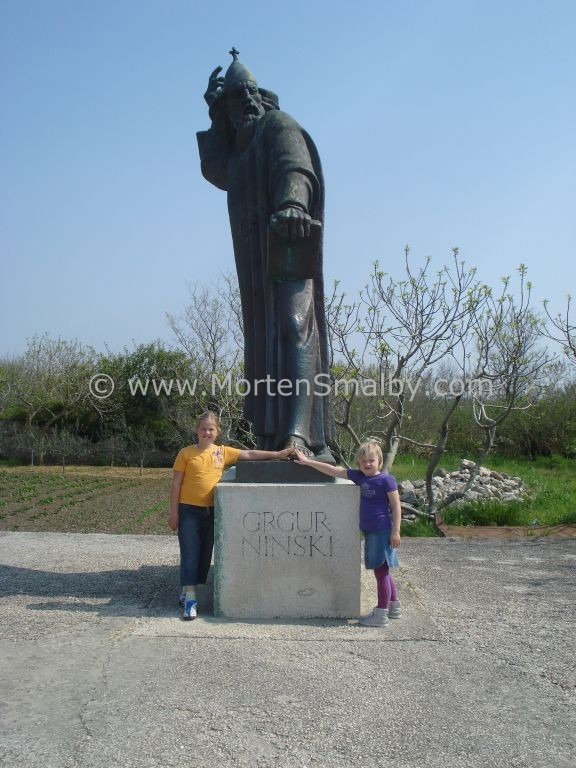 If you have been in Croatia before he might seam familiar to you, this is a statue of Grgur Ninski (Gregory from Nin), a 10th century bishop, who opposed the pope and introduced Slavic language in the churches. In Split and in Varaždin there are also statues of Gregory from Nin, all statues are made of bronze, and it is said, the rubbing his left foot big toe will bring you luck. (You will see for your selves that this part of the statue is very well polished).
Another remarkable thing in Nin is the St. Cross church / the church of The Holy Cross, as Nin used to be a Bishops city, with more than 60 known bishops, the church is actually considered being the smallest cathedral in the world, and believe me it is really small.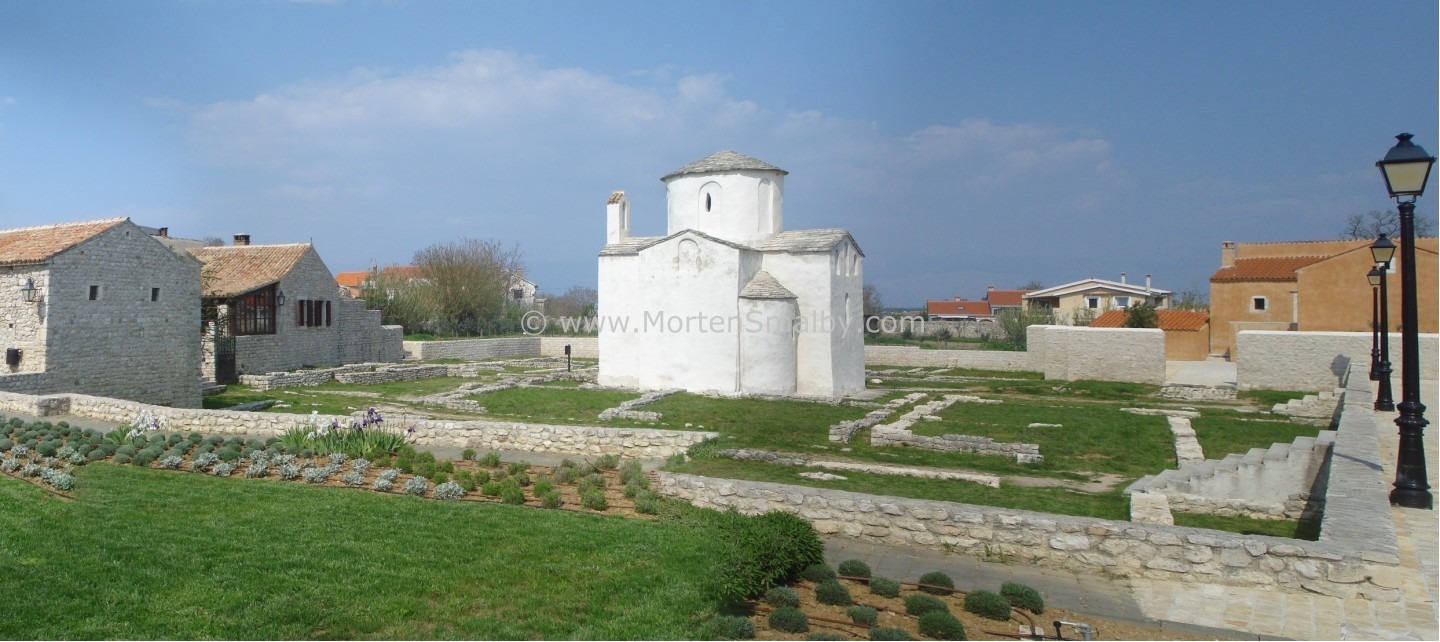 In need you also have option to spend the day on the very nice sand beach.