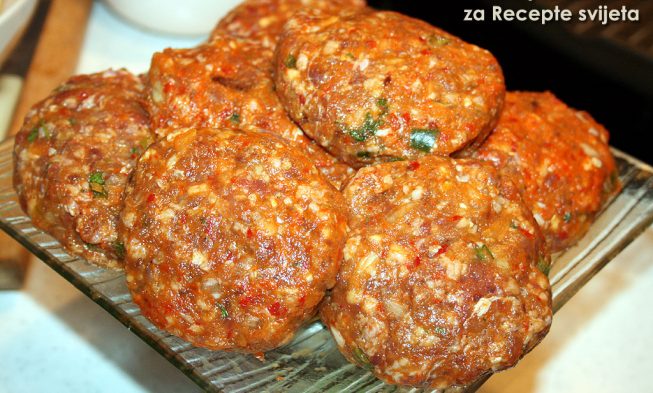 Chutney burger – Croatian Recipe and Photos
Here's a recipe on how to make a chutney burger (Ajvar pljeskavica). If you have time, prepare them by yourselves because they are much more delicious than those we find in supermarkets.
Ingredients:
500 g of minced meat
2 spoons of chutney
1 bigger onion
2 garlic cloves
1 pepper
Parsley
Fant spice for burgers
Salt, pepper
Preparation:
Mix minced meat with fant spice for burgers, add chopped onion, 2 cloves of garlic, parsley, chopped pepper, 2 spoons of chutney, salt and pepper. Make the burgers and leave them in the fridge for at least 30 minutes. Put the burgers on a grill pan and fry them. Juicy and tasty.