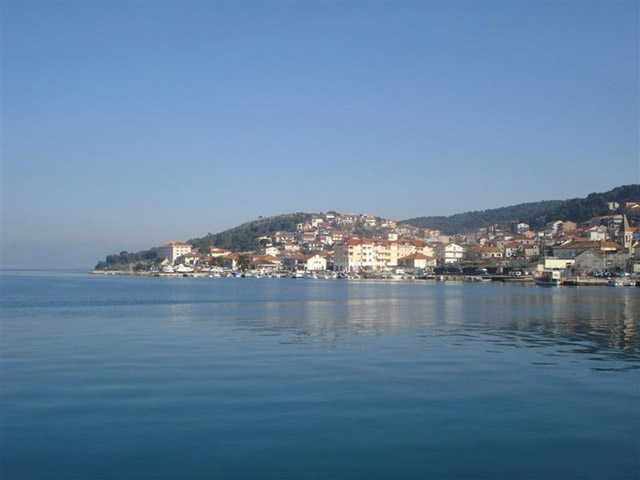 After finishing our visit to Znjan yesterday morning, we went to Ciovo to have a look at some vacation houses for our travel agency. Ciovo Island is connect to the mainland with a bridge in the UNESCO protected town Trogir, as Ciovo literally have had a boom in construction of new holiday houses and tourism over the last 5-7 years, it is a nightmare to get on and of the island in the summer, fortunately a new bridge is in the planning process.
Here at wintertime traffic is not an issue, so as we arrived to Ciovo we went to Okrug Gornji to have a look at the vacation houses we had been offered for our webpage. The City of Okrug Gornji basically starts when the Trogir part of Island Ciovo ends, the city meanwhile stretches over 4 km in the bay of Saldun.
Currently the City is preparing the beach for the summer, as you most properly can imagine from the pictures this is great place to spend the summer holiday.
After finishing our job in Okrug Gornji we went to have short look at the cities Okrug Donji at the north part of the Island and Businci at the southeast earn part, before heading back to Split.