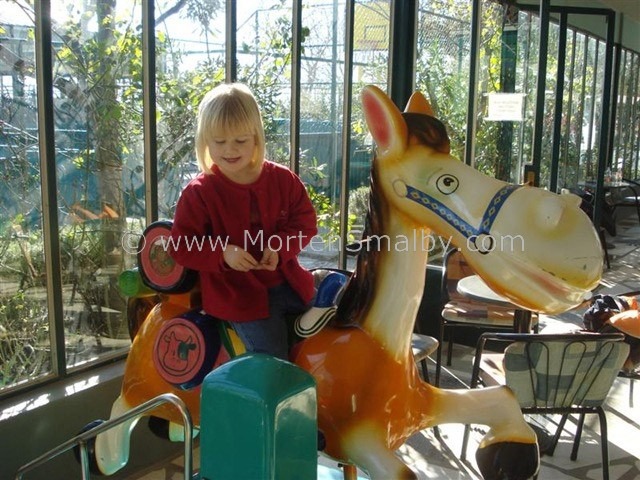 Sunday activities in Split
Today we woke up to a lovely weather, high sun and 14 degrees in the shadow, so ours girls convinced us to go to one of theirs favourite places in Split, Znjan, It's down at the beach, 5 min walk from our apartment. It's a place full with entertaining for kids, like trampolines, bouncy castle, and small scooters. For us grown ups there is a nice outdoor café with the best coffee in town.
After breakfast, getting clothes on, we went down to the place. And guess what we where not the only ones with that idea. The beach and promenade was full with people enjoying the nice weather.
We found a nice table in the sun, and because it already was about 17 degrees, we could sit without our jacket enjoying the coffee, while our girls were jumping around on the trampolines and bouncy castle. At the end Caroline was aloud to drive on the real scooters, you have to be 7 years old, but little sister Ida Marie (4 years old) is only aloud to drive the electric scooters. She was not so happy about that (-: