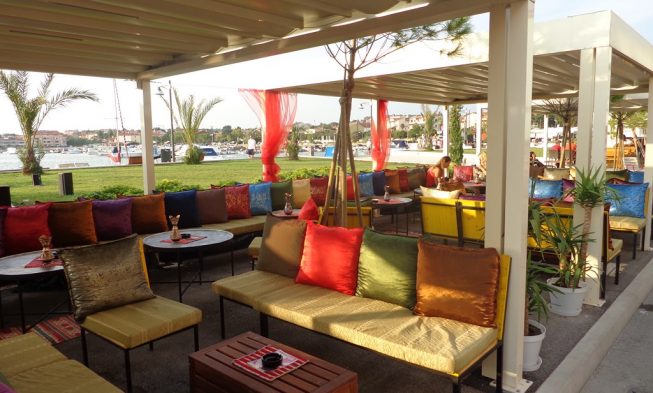 Medulin is a part of Medulin Riviera which consists of several places. Medulin was once a fishermen's village, now it's a popular tourist destination. It is only 10 km from Pula, one of the major Istrian tourist centres.
Like many Istrian towns, Medulin also dates back to ancient times; along the coast there are remains from the Roman period. Medulin was, in written form, mentioned for the first time in 1150 under various names: Mutiliano, Metilino, Mutilla… There was a period when Medulin was uninhabited due to wartime devastation, destruction, infectious diseases… Today, there are about 2000 people in Medulin.
Table of content:
Beaches in Medulin
The most famous beach in Medulin is Bijeca; a one kilometer sandy beach which is ideal for children end the elderly. At the beach it is possible to rent chairs and umbrellas, there is a waterslide and you can also play volleyball on the beach. You can find shade under the trees on the beach.
Another beach is Skrape which is very popular among the local people. It is a rocky beach which is ideal for sunbathing and it has a crystal clear sea. The sea bottom is pebbly so it is suitable for various water games.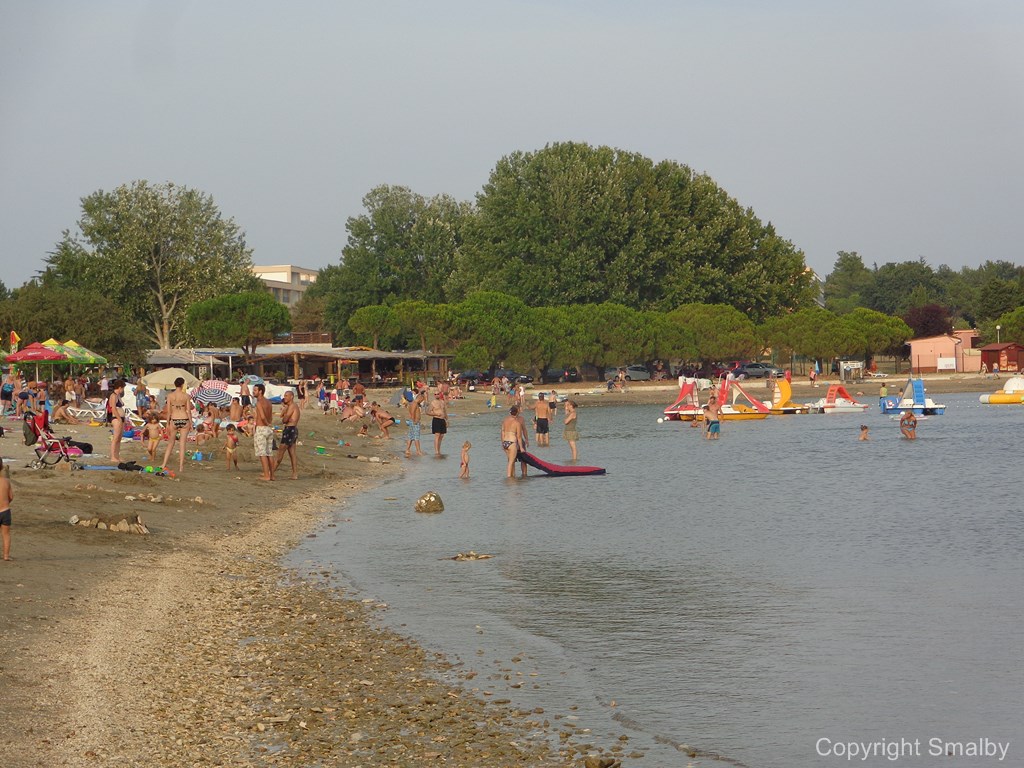 Belvedere beach stretches over 500 meters. It is a very well equipped beach; it has showers, stairs to the sea, free wireless Internet, a lifeguard, 200 sun beds and 30 double sun beds with umbrellas.
Accommodation in Medulin
Since tourism in Medulin is the main industry, there are all types of accommodation. So you can find two, three and four star hotels as well as several small family hotels. Hotel Park Plaza Medulin is a four star hotel situated in the vicinity of the Bijeca sandy beach. It offers high-quality service; 178 rooms and 12 apartments, two outdoor sea water swimming pools, a spacious terrace, a lobby and pool bar, two restaurants, a meeting hall with 120 seats, various sports and entertainment facilities…
In Medulin there are only two campsites, but more camps can be found in the surrounding areas like Premantura or Banjole. The camp Kazela is a 2 star camp, situated 2 km from the centre of Medulin. It has a 2 km pebbly and rocky beach with a view of Medulin islands and Cape Kamenjak; there is also a part which is only for nudists. Guests can use various contents: sports and entertainment facilities, restaurants, animation programmes… The pitches have electricity and water hook-ups.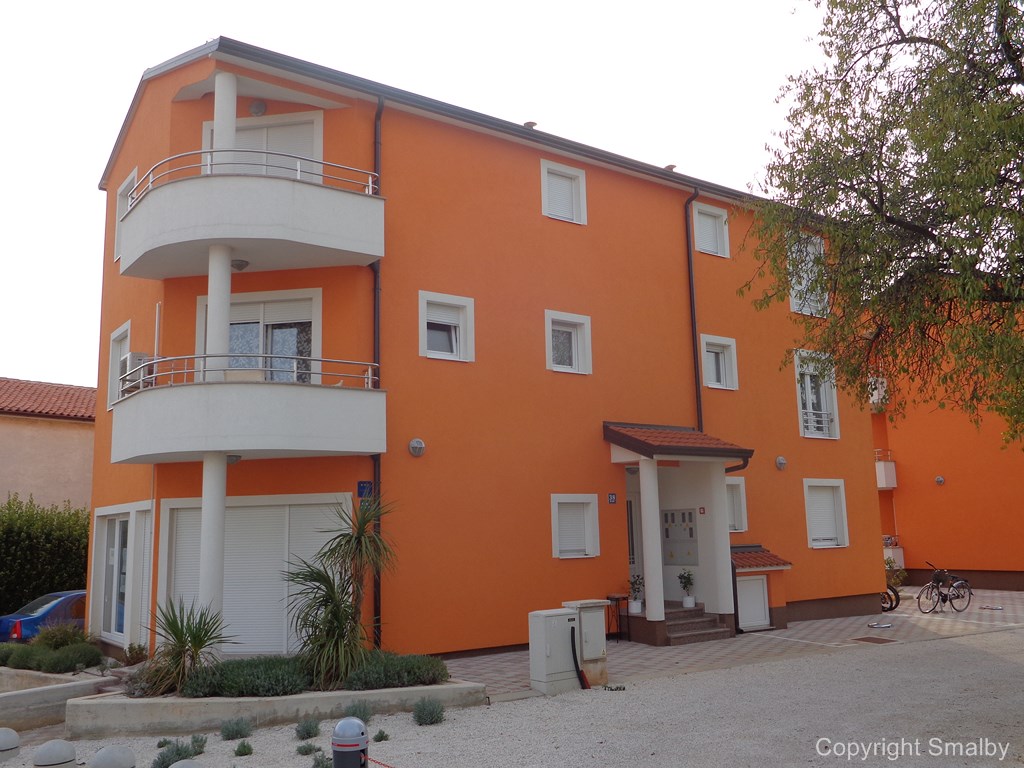 As for resorts, two can be found in Medulin. The Ai Pini Medulin resort is a three star resort with 64 apartments for 2 – 4 persons. The resort is surrounded with lush vegetation and the sea is a hundred meters away. The place is perfect for families with children because it is located in a safe environment. Guests can use all the facilities of the nearby Belvedere Hotel; two outdoor pools, an indoor pool, sports facilities and more.
Like in all tourist destinations, private accommodation is predominant. Various types can be found: apartments, rooms, houses.
What to see and do in Medulin
What is interesting to see in Medulin regarding culture is the archaeological site Vizula where you can see the remains of a luxury Roman villa which was built in the period from Emperor Augustus to Constantine the Great. There is a legend that Constantine had his son Crispus Caesar killed because his step mother accused him falsely of raping her and trying to take over the throne. Today, during summer months, there is a performance taking place in Medulin telling the story of Crispus's death.
There are a couple of windmills along the coast of Medulin dating back to the end of the 19th century.
The church of St Agnes in Medulin is unique in Istria because of its two bell towers. It was built in 1893 and today concerts are held in the church within the Medulin concert summer.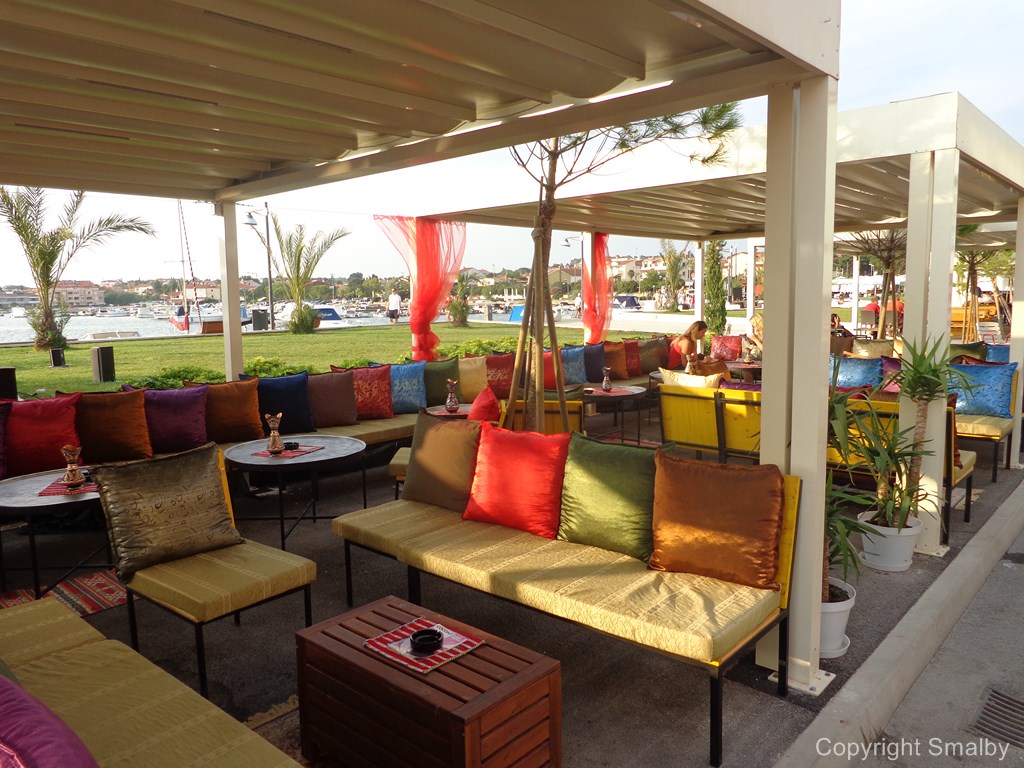 Handcrafts fair is held in Medulin during the summer which offers traditional and original products from Istria instead of cheap common souvenirs.
Sports enthusiast and the lovers of active holidays will be delighted with the offer.
Medulin and its Riviera have some of the best and most beautiful bicycle trails in Istria. Golf lovers will also find a golf course 1 km from the centre of Medulin. There are 2 ranches where you can go horse riding. Lots of football fields can be found in Medulin where football clubs tend to prepare for the matches.
Since Medulin is near the sea, various water sports are popular such as windsurfing, kite surfing, sailing, water skiing, jet ski, kayaking, snorkeling…
Day-trips from Medulin
Many daytrips can be done from Medulin. In the vicinity you can visit the historical city of Pula, the National Park Brijuni or some of the other nice Istrian cities like Rovinj, Porec, Novigrad or Umag. You can also do half-day boat trips in the Medulin Bay.
Where to eat in Medulin
Medulin restaurants offer local Istrian dishes which are based on home made pasta (fuzi and gnocchi), asparagus, soups (manestre) made of three kinds of vegetables, the famous Istrian truffles, the Istrian beef (boskarin), all accompanied by teran or malvazija, the two famous Istrian wines.
You will also find international dishes, pizza places and fast food restaurants.
Marina in Medulin
Medulin actually doesn't have a marina; the nearest one is situated in Pomer, 6 km from Medulin. This ACI Marina is open all year round, it has 298 berths in the sea and 30 dry berths with water and electricity hook-ups. The marina has a reception desk, a restaurant, a charter agency, a grocery store, sanitary facilities, WLAN…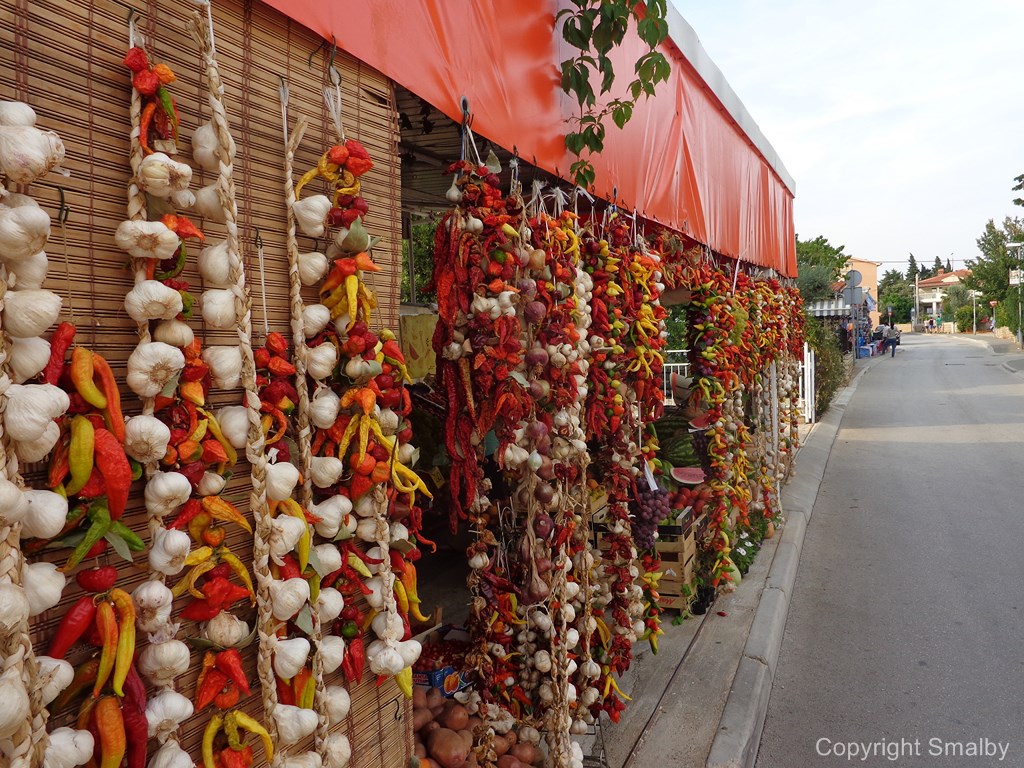 Shopping in Medulin
In Medulin you will find everything you need for a holiday. There are lots of smaller grocery stores and there is a larger grocery store Plodine. If you need a larger purchase you should go to Pula where you will find a greater offer of stores.
Nigtlife in Medulin
Since Medulin is a small town, entertainment can be found in some of the bars and beach bars and the Imperial disco club. For a richer nightlife, we recommend going to Pula.
How to get to Medulin
Being a coastal town, Medulin can be reached by the coastal road or the highway; if you use the highway, the exit you should take is Premantura/Liznjan/Medulin. The nearest airport is the Pula airport, 12 km distance. Medulin can also be reached by buses from many Istrian towns.