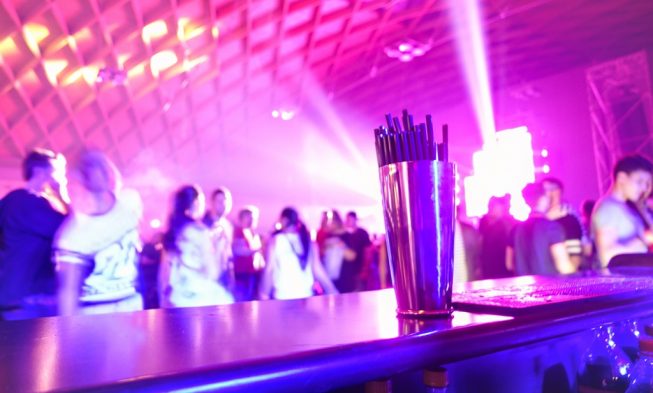 One of the key issues for backpackers and other younger people visiting Split is, of course, to find out what kind of nightlife Split has to offer.
So, here is my version of how a good evening program could look like, and at the end of my tour you can find a map of the locations I have mentioned as well as a price guide and some links to some very nice pictures from the different clubs..
Nightlife tour:
In the Old Town (Diocletian's Palace):
After finishing dinner, I usually go down to the Riva and have a drink in one of the numerous coffee bars along the Riva, but my personal recommendation would be ST – Riva. In case you don't manage to find a free spot, there are also other nice bars on the Riva such as Congo, Ćakula and Antique Bar.
ST-Riva: It is situated on waterfront on the southern side of the Diocletian Palace. Like all other bars, ST-Riva has tables and chairs on the Riva, but the real charm of the place is to get a seat at the first floor balcony overlooking the Riva.
Less than 100 metres from the Riva waterfront (behind Fruit Square) you will find maybe the most popular area for the early evening hours.
Figa Food Bar: Though few years ago there used to be two bars, nowadays it's a food bar with one part being a restaurant and the other a bar. You cannot miss Figa since the bar is literally placed on the Old Town stairs which is truly a unique experience. But, if you don't find yourself a spot outside, no worries because there are also tables available inside the bar. As I have already mentioned, most of the places get full quickly and Figa is not an exception, so try to get your spot on time.
Academia Club Ghetto: A few meters after Figa, you'll find Academia Club Ghetto which is situated in a courtyard, where live bands often are playing, the audience, the music and the interior design of Ghetto gives the place an atmosphere like an underground club.
At around 10 PM I would move to the palace where the following places can be recommended:
Gaga: It is located in one of the small streets behind the City Hall (Pjaca Square). Gaga is, as you will see, not very big, but it's extremely popular during the summer season. If you want a place to sit and enjoy a cocktail from the outdoor bar, you should arrive no later than 11 PM.
Lvxor: How does this sound? You sit in the centre of the old town on the Peristyle square and enjoy a glass of red wine while listening to some of Splits best young musicians performing live. If you prefer to spend your evening in a more peaceful and relaxed atmosphere, then Luxor is for sure the place to go to.
Charlie's Bar: This is probably the most popular place among the backpackers. It has cheap prices of drinks (for the city centre at least) and great variety of beers and cocktails. It gets packed really quickly in the evening so if you want to catch the table you should already be there around 9.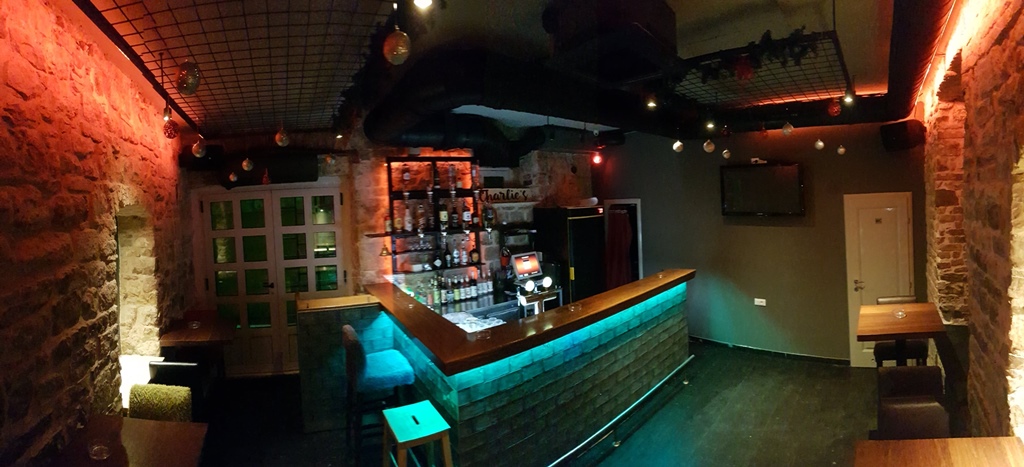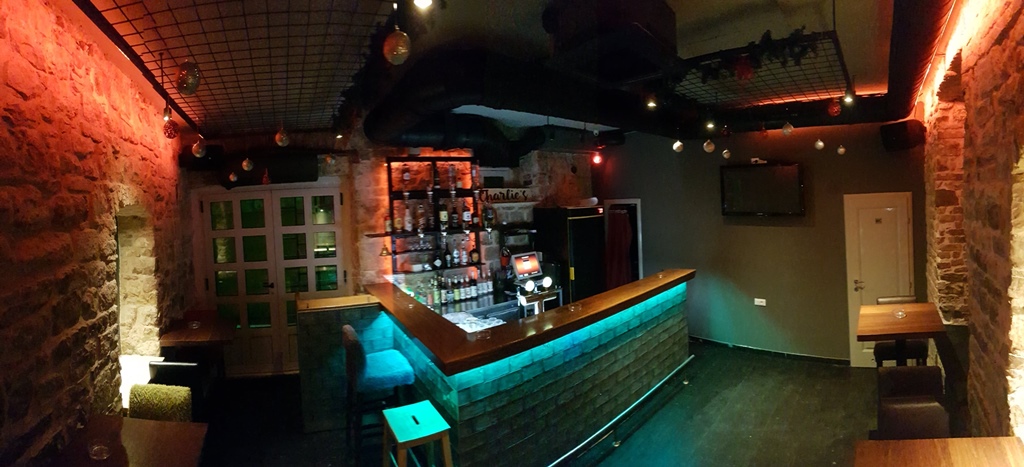 Jazzbina Pub: Jazzbina Pub is situated at the beginning of Sinjska Street and it looks like an underground pub. High tables and chairs and a wide selection of domestic and imported beers will make you feel like you're in the middle of Ireland. The music is mostly oriented towards the '90s so those feeling nostalgic for the old tunes should definitely pay a visit to this place.
Fabrique Pub: Located at the western end of the Riva waterfront, Fabrique Pub is quite popular among tourists, especially during summer. Besides being a bar, you can also get yourself tasty grill dishes which will definitely leave you speechless. This is a bit more pricey pub than the rest of the listed, but one night spent here shouldn't be "too harmful" on your pocket.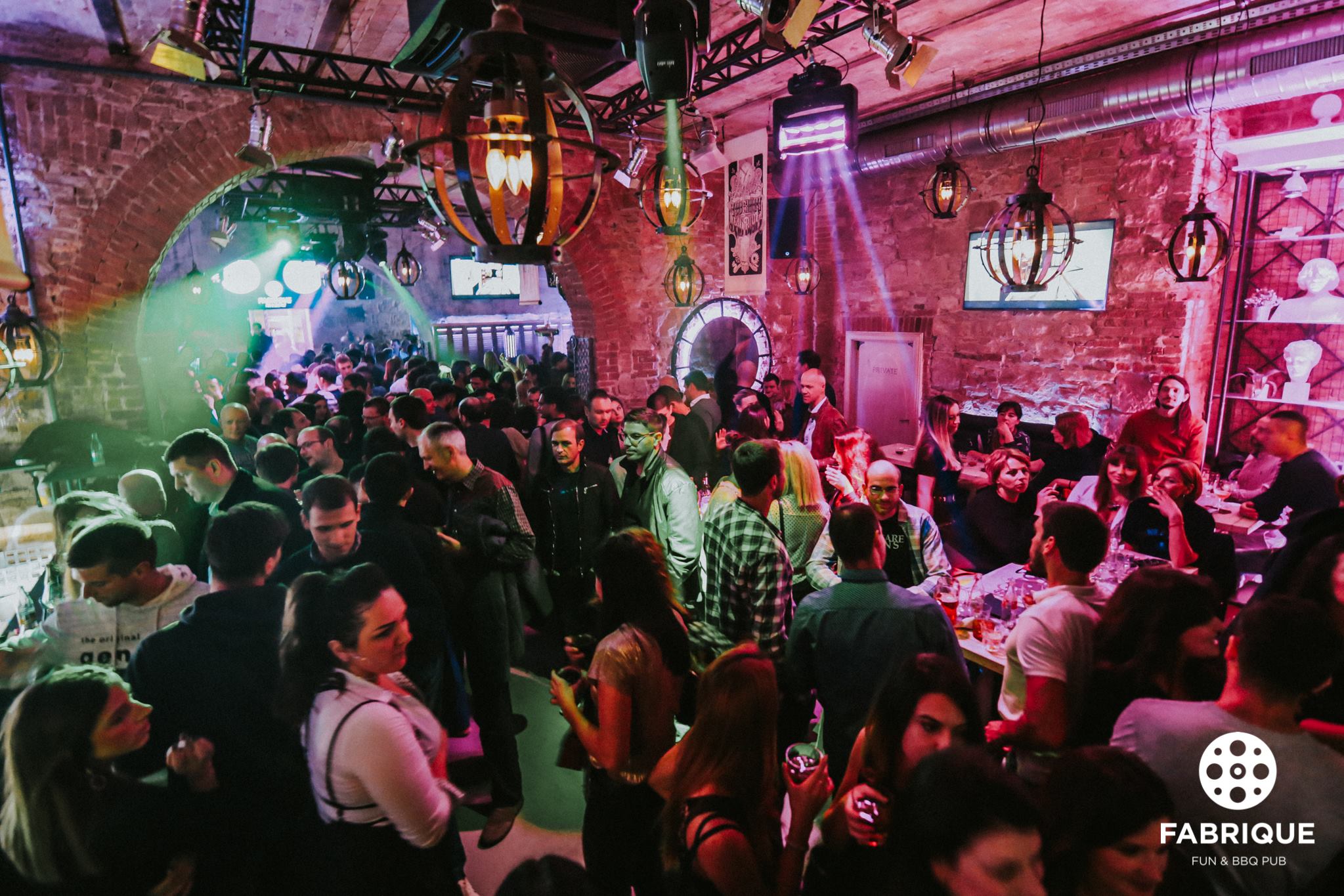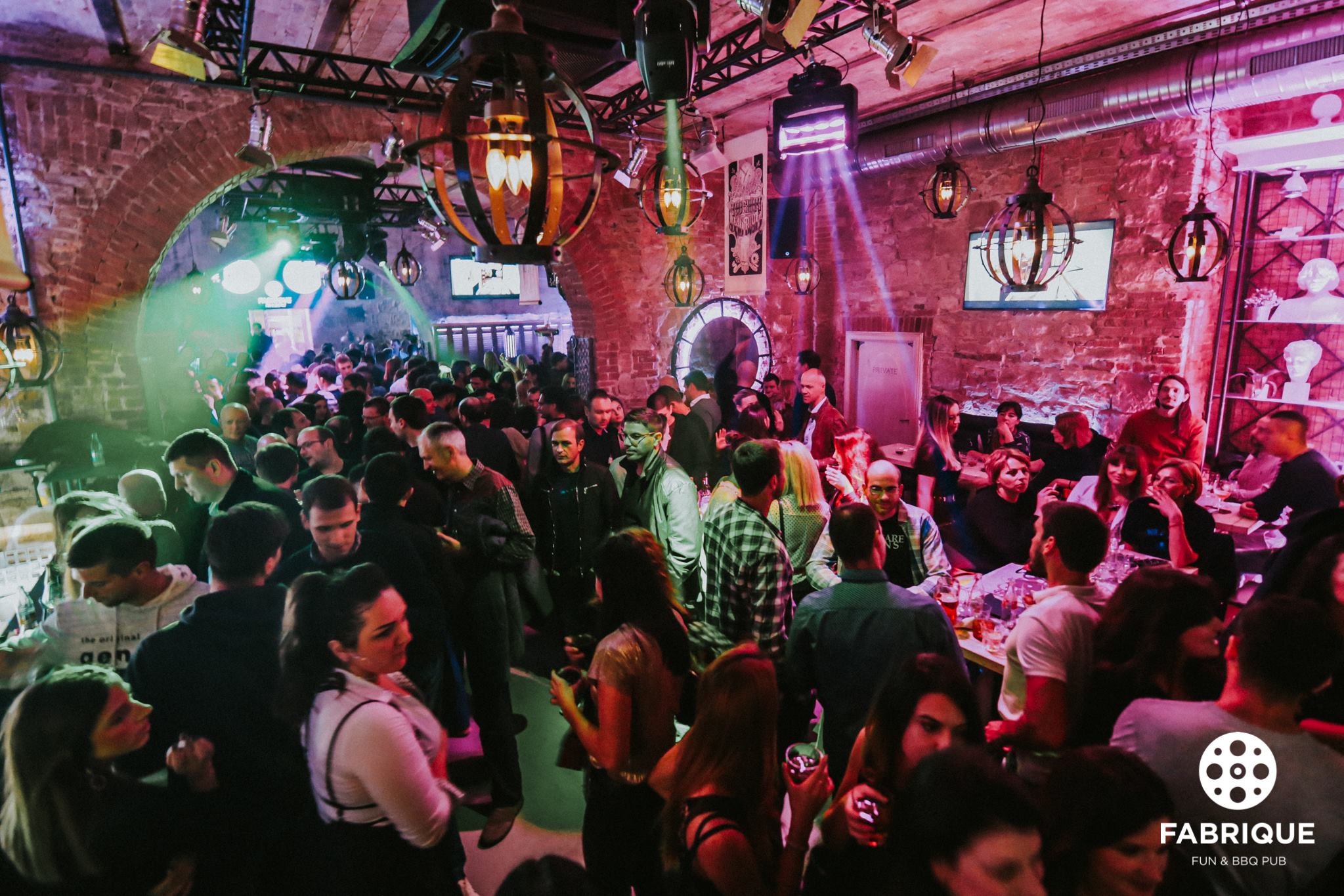 Central Club: It is the only nightclub in the city centre and it is the favourite club among tourists because it is very spacious. It is located only 1 minute walk from Jazzbina Pub so it is perfect if you want to continue your night out.
You can see the program of the upcoming events on Central's homepage.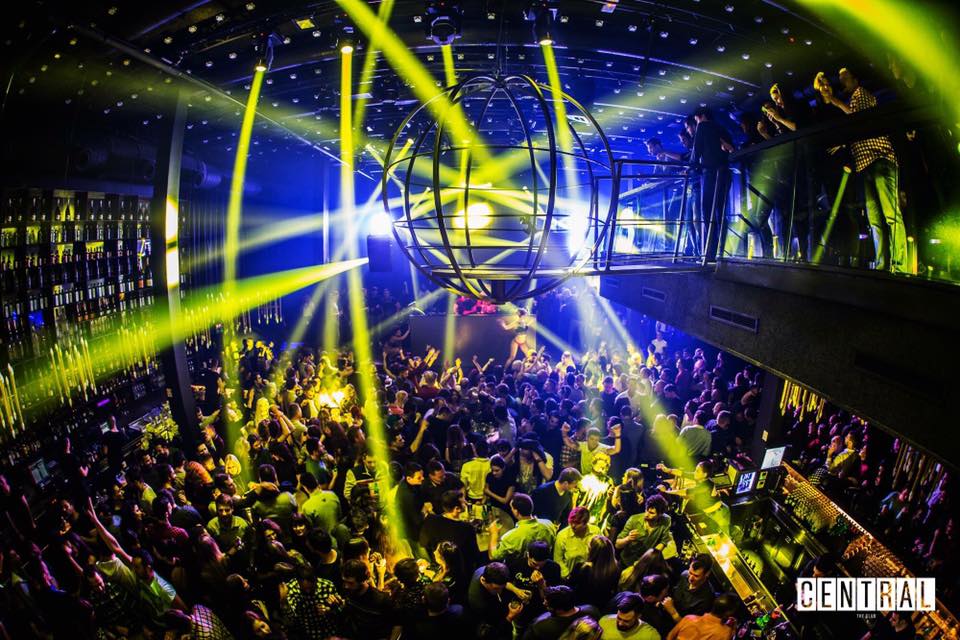 inBOX Bar: Inbox Bar is situated at the beginning of Split ferry port and it is the largest open-air bar in city centre which has one of the wildest parties in the city. It is quite popular among young tourists and it is part of popular Pub Crawls in Split. Below you can see a short clip featuring ShockOut festival which took place in inBox Bar in 2016.

Outside the Old Town:
I you still are up for party after midnight, it is time to move on to one of Splits discotheques, best time to go is around 1 AM.
Vanilla Club: It is situated behind the Poljud Stadium which is a 20 minutes walk or 5 minutes drive in a taxi from the Old Town. Vanilla is a popular place, which is often packed during the summer months, but due to the large terrace you can always find a corner where you can enjoy a cocktail. During summer, there are usually held live concerts for the locals or DJs perform commercial music on regular parties.
Capacity: 2000 people.
Audience: 20+, you have to be relatively well dressed, don't expect to get in wearing beach clothes.
Entrance fee:  if there is live music you will have to pay entrance fee around 30 to 50 kuna.
You can see the program for the upcoming events on Vanilla club's homepage.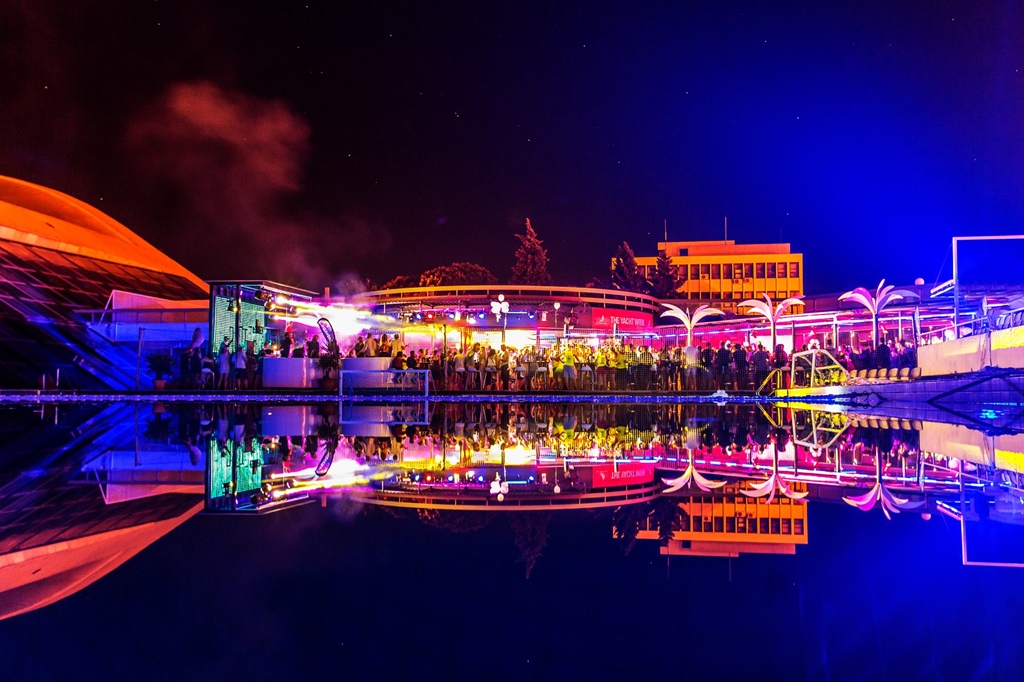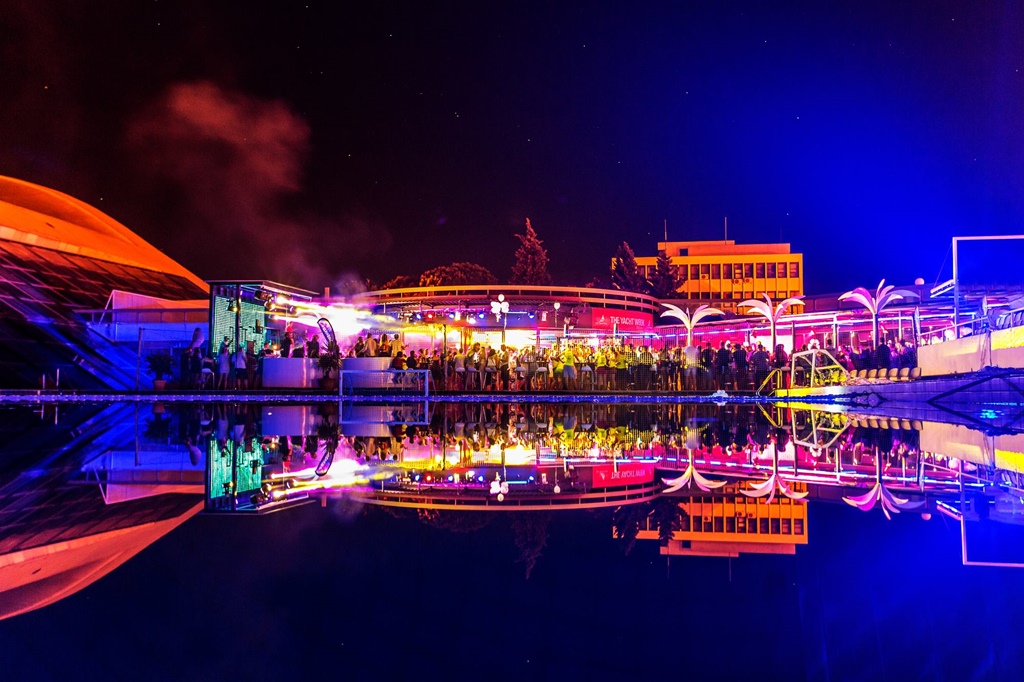 Bačvice Club: If you spend a day on the Bačvice beach you might notice the buildings on the left side of the beach. Well, in the evening this place turns into a "party district" and one of the most popular places, especially among the younger audience, is the Club Bačvice. Here you have techno beats and cage dancers to fire up the atmosphere.
Capacity: around 500 people – bar is not in a closed area.
Audience: 18-25, older people are of course also welcome.
Entrance fee:  No fee
Tropic Club: The round building which you can see from the beach, turns into a nightclub in the late evening hours. The place is relatively small and has no outside area, so expect the place to be full from around 1 AM.
Capacity: around 500 people.
Audience: 20+, again, here you might not get in if you are wearing beach clothes. Also, the bouncers might ask for your ID if you look too young to them.
Entrance fee: No entrance fee
Zenta Club: If you are looking for more "old school" music, the Zenta Club is the place for you. It is situated in the second bay after Bačvice. It would take you about 15-20 min. to walk there from the city centre, but during summer the club organizes a taxi boat from the Riva which costs around 15 kn. You can expect live bands and DJ's playing (techno/commercial music or '90s music, depending on the night).
Capacity: around 1000 people
Audience: 20+, normally, no dress code
Entrance fee: 10 kuna on normal nights, if there is live music you will have to pay 20 – 40 kuna.
You can see the program for the upcoming events on Zenta Club's homepage.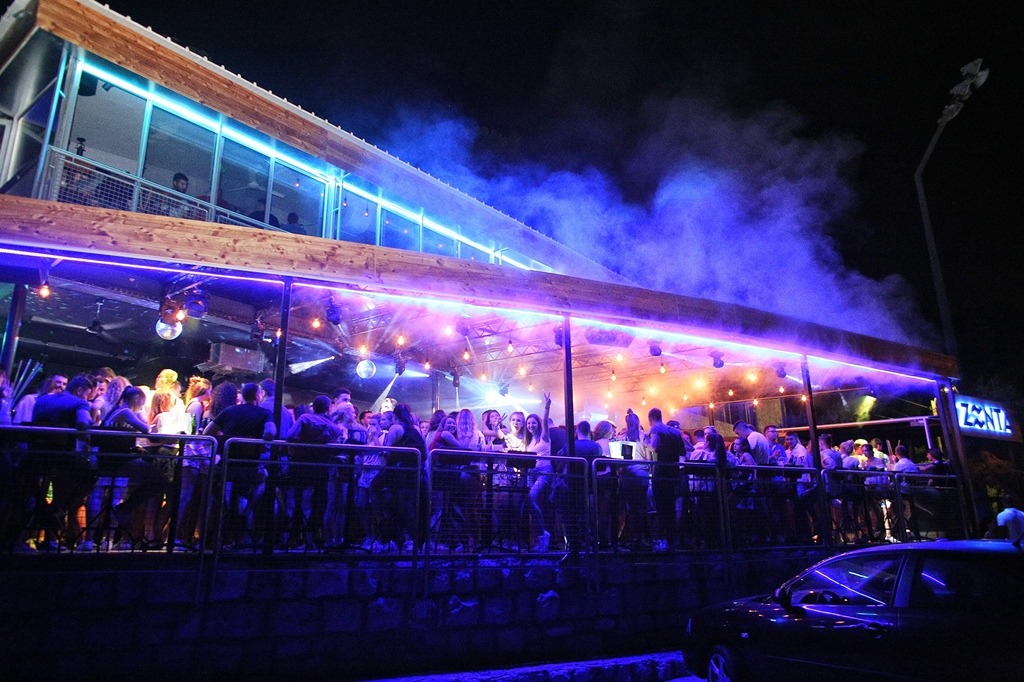 Other things you need to know for your Split nightlife tour:
Map: on the map below you can find all the bars and discotheques mentioned above, if you need taxi I have marked the taxi stations on the map, use the closest!

Prices: Here is a rough indication of the drink prices for your budget planning:
| | |
| --- | --- |
| Beer draft ½ L (local brand) | 20-30 kuna |
| Beer 0.33 bottle (int. brand) | 20-30 kuna |
| Coke | 15–25 kuna |
| Red bull and vodka | 30-40 kuna |
| Long drink (e.g. Rum and coke) | 25-40 kuna |
| Cocktail | 40-70 kuna |
Hope our small guide will help you find your way around in Split by night! 🙂